How Do I Deal with an Unhappy Husband? Answer Revealed
It was not always this way. He was not always this way. In the early years of your marriage, your husband was bright, lively and cheerful. But now you are noticing a change. He seems sad and depressed. He is often not present or engaged in family discussions or activities.
His old spark is no longer there. He seems to be bored and just going through the motions at work and at home. Your love life has flattened or is non-existent. You are worried. You want to help him. You are wondering how to deal with an unhappy husband.
The first thing to do is talk
So, do you find yourself asking, "how do I deal with an unhappy husband?"
If you don't know the whys behind his unhappiness, you won't know how to deal with an unhappy husband. So set aside a time and a place to sit down and ask him what's bothering him. Make sure this conversation takes place in an ideal environment: pick a calm moment (not during a rushed dinnertime with the children present) and one where you sense he will be open to the discussion.
Maybe plan an evening out to a quiet restaurant, or a walk together where you can talk undisturbed. Turn off your phones and hold hands so you feel like you are truly connecting for this important conversation.
Approach the subject from a kind and loving place
Realizing your husband is unhappy can be unsettling, but it can also be the beginning of turning around the mood that is weighing on your marriage. To open the conversation, try something like "I'm noticing that you seem unhappy lately. Can you tell me what might be going on?" This is a better way to begin than "Your constant depressed face is driving me mad. Cheer up!"
What might be going on and how to deal with the issues
Is my husband unhappy because of me?
This is an important question to ask apart from asking, " how do I deal with an unhappy husband?"
Maybe you have been neglecting the little signs of appreciation that men need in order to feel seen, heard and loved by their spouse. Maybe he feels you are focusing exclusively on your work, or on the children, and he is feeling invisible.
Maybe he needs you to pay more attention to your physical appearance; perhaps swapping those old yoga pants for something a little more stylish for your weekend wear.
Is my husband unhappy because of his professional situation?
If this is the case, let him vent. Sometimes all an unhappy husband needs is for his significant other—you– to listen compassionately to his complaints.
He may not need you to come up with any concrete solutions to what is irritating him at the workplace, but he will be grateful for your listening ear. If he is open to it, offer to brainstorm some solutions with him.
Is my husband unable to pinpoint why he is unhappy

?
Could it be that he is experiencing some generalized, non-specific depression? If he cannot identify anything, in particular, that might be causing his unhappiness, it might be helpful to suggest that he see a mental health professional who could tease out what might be behind his mood.
Another suggestion would be for him to schedule a physical examination with a doctor to see if something physical might be causing this depression.
What about you? How do you deal with an unhappy husband?
Here are some tips for helping you through this trying time in your marriage and getting a definite answer to the question, "how do I deal with an unhappy husband?"
Recognize that living with a partner who is unhappy is not easy
This will impact your relationship and your marriage, so be ready. The adage "for better or for worse" will be on your mind.
Stay on the same side of the fight
You might find yourself feeling angry towards your husband. After all, loving an unhappy man was not what you expected when you said: "I do." Remember: it is the depression that you are mad at, not your husband. Work actively to help him through this unhappy moment.
Eat healthfully together, incorporate a shared daily walk into your routine, and make sure you get sufficient sleep.
Take care of him, but take care of yourself as well
So, when you ask yourself, "how do I deal with an unhappy husband? accept that dealing with an unhappy husband is taxing. Make sure you top up your own reserves by taking a break from his situation when you can. Dedicate some time to replenishing your own energy: mediation moments, a yoga class, or just an afternoon shopping with your BFF can help you return to your husband with a more positive attitude.
Show your husband you are receptive to helping him help himself
Make sure he knows he is not alone in this moment of unhappiness. He will be grateful that you are there from him, even through the hard times.
Accompany him to his medical visits
Got that doctor's appointment scheduled? Go with him. Doctors appreciate the presence of a spouse. Your observations concerning your observations about your husband's sad moods can be vital to a proper diagnosis and treatment plan.
Be patient
Your husband's unhappiness did not develop overnight, nor will it go away overnight. Getting him back to the cheerful, positive person you know is inside of him is a process.
Being there by his side to make sure he incorporates and follows his plan of treatment, whether it be therapy-based, or involved medication (or both) will be important to his progress. Expect it to take some time. Once you have an idea of what might be behind his sadness, you can equip yourself to deal with your unhappy husband.
This along with some tender love and care, and you will soon find the question, " How do I deal with an unhappy husband?" totally redundant, and a thing of the past.
Share this article on
Want to have a happier, healthier marriage?
If you feel disconnected or frustrated about the state of your marriage but want to avoid separation and/or divorce, the marriage.com course meant for married couples is an excellent resource to help you overcome the most challenging aspects of being married.
More On This Topic
Recent Articles
You May Also Like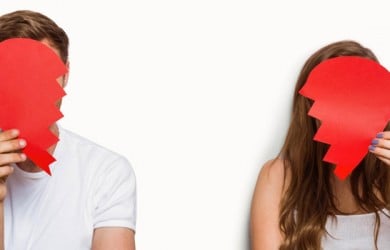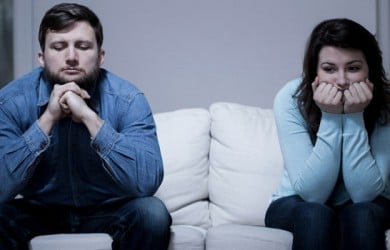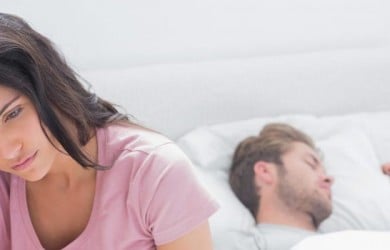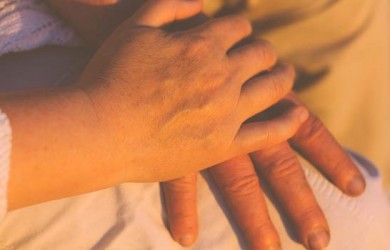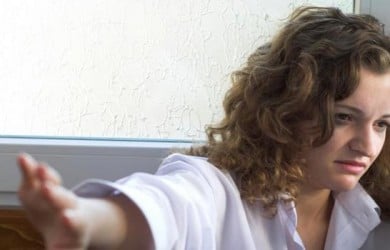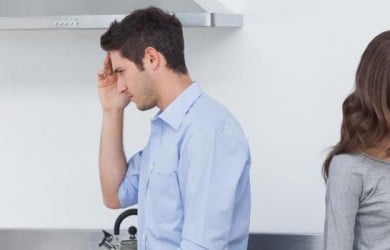 Popular Topics On Marriage Help