How to Deal When Your Spouse Complains
The act of complaining is very common. Human beings may be wired that way. But complaining excessively or continuously will undoubtedly create issues in one's marriage or romantic relationship.
If you're in a situation where your spouse is always complaining about everything, then learning how to deal when your spouse complains is worthwhile.
If your husband complains about everything, it's also essential to learn how to tell someone to stop complaining. After all, continuous complaining can spell trouble in intimate relationships like a marriage.
You may also have other pertinent questions related to complaining. The various effects of excessive complaining on marriage, the main causes of complaining, how to navigate conversations with a complaining spouse, and more.
To figure out how to deal when your spouse complains and have these aforementioned questions answered, just read on.
Related Reading: 

20 Steps for Coping With a Husband Always Complaining About Something
How does complaining affect the relationship?
Constant complaining, especially putting up with it from your spouse, can put a lot of strain on your marriage. It is no easy task to be living with someone who constantly complains.
Before delving into the various strategies for dealing with constant complaining or how to stop complaining, let's look into what complaining constantly in a relationship can do to the relationship.
Gottman's model that predicts behavior, known as the 4 Horsemen of the Apocalypse, is worth learning about in the context of constantly complaining.
Why?
It's because excessive complaining in marriages may possibly lead to Gottman's behavioral model that predicts divorce.
Suppose you're dealing with a spouse that is a chronic complainer. If it isn't checked or regulated, divorce may, unfortunately, be a possibility.
The 4 Horsemen, as stated by Gottman, include
Contempt

Criticism

Stonewalling

Defensiveness.
These four characteristics in a marriage can potentially lead to divorce, as per Gottman.
The issue with complaining too much in a marriage is that it can be challenging to maintain an optimistic view of life when you're dealing with such a spouse.
The root cause of complaining
To learn how to deal with your spouse's complaints, it's a good idea first to explore the root cause of excessive complaining behavior.
When you try to understand why your complaining spouse behaves the way they do, it can help you approach the task of learning how to deal when your spouse complains about more compassion and empathy.
Maybe a lot of your beloved's over-the-top complaining will make more sense. When your spouse complains, it might be their way of seeking attention, resolution, validation, connection, or empowerment.
All these are fundamental needs. But the issue is that your spouse cannot express these needs constructively or adaptively. Instead, they opt for need satisfaction by complaining severely injure the marriage.
Here are some likely root causes of constant complaining behavior:
1. Modeling
There is a high chance that your spouse modeled their complaining behavior from their caregivers in their childhood.
2. Resentment
There's also the possibility that your beloved may be consciously or unconsciously holding onto old grudges or resentments. The chronic complaining may be an indirect expression of that resentment.
3. Projection
A popular defense mechanism. Through this mechanism, people project what they don't like about themselves onto others. So, your spouse's constant complaining may be their way of projecting what they dislike about themselves onto you.
Consequences of excessive complaining
Living with someone who constantly complains is not easy. Let's look at some of the significant consequences of dealing with a chronic complainer spouse:
Both partners develop a negative mindset and viewpoint on life

Poor conflict resolution abilities

Frequent arguments

Poor mental health.
Apart from the aforementioned apparent consequences, the interpersonal relationships of the complainer can get affected. This includes work relationships and close friends. A chronic complainer might find themselves completely isolated.
The dynamics of the chronic complainer as a parent with their child may be severely impacted. This is because children's way of processing information differs from that of adults. Being around a parent that constantly complains can lead to the child displaying:
Avoidance behaviors

Guilt

Fear

Shame

People-pleasing

Perfectionism

The habit of walking on eggshells.
Now that you're well aware of the consequences of chronic complaining let's move on to the next pertinent question related to how to deal when your spouse complains.
A chronic complainer versus a negative spouse: The difference
If you're dealing with a spouse who constantly criticizes you, you've probably labeled your significant other as a negative spouse, right?
Although it's easy to view someone as negative or pessimistic if they're constantly complaining, the fact is that chronic complainers are completely different from pessimists.
A pessimist's outlook on life may be more on the opposing end, whereas a chronic complainer may not be negative at all. Their outlook on life may be positive.
The issue is their inability to express their positive outlook on life constructively.
Another issue with chronic complainers is that despite their relatively positive outlook, they want others around them to know that nothing in life is ever going to be quite good enough.
Related Reading: 

15 Critical Spouse Signs and How to Deal With It
If your common complaint or challenge in life is that your wife complains about everything, then before you learn how to deal when your spouse complains in the long run, here are some effective tips to navigate conversations with your spouse:
Listening and nodding are essential because nodding shows that you're paying attention to them

Remember to validate your spouse's opinions

Sympathy is another important skill to use during conversations as it can make the chronic complainer feel understood

When it seems like your spouse feels calmer and validated, you can tactfully deflect and redirect the conversation
This is how to deal when your spouse complains when it comes to having conversations with them.
10 proven ways to deal with a complaining spouse
Now, let's finally delve into how to deal when your spouse complains.
Here are ten effective techniques on how to deal when your spouse complains:
1. Depersonalization
Want to know how to deal with a complainer? The very thing that you need to do to deal with a spouse who constantly complains tactfully is to understand and remind yourself that it's definitely not about you.
By effectively depersonalizing the constant complaining, it will be easier for you to see that your spouse struggles to express their basic needs effectively.
2. Mirroring technique
If you've been dealing with your spouse's excessive complaining for a while now, you've likely identified a pattern or some common things they complain about, right?
So, when they start complaining, just skip to the core complaint that they have and say that you've understood that they have an issue with what they're referring to.
3. Share your feelings
Wondering how to deal with someone who complains all the time? Although the temptation to complain to your spouse about how much they complain can be highly tempting, try using "I" statements instead for appropriately expressing how you feel when they constantly nag or complain.
Related Reading: 

How to Share Your Feelings With Your Spouse
4. Take a stand (for yourself)
It's fundamental to establish healthy boundaries to protect yourself and your mental health when living with a chronic complainer. A lot of the time, some complaints can hurt your feelings.
If that happens, be sure to let your spouse know that their complaint really hurt your feelings and that you'd probably like to talk about it later.
5. Listen carefully to the complaints
A lot of times, chronic complainers behave the way they do because they don't know adaptive ways to communicate. So, if your spouse is complaining, make sure you nod and listen without getting defensive.
Here's how you can be a good listener. Watch this video.
6. Acknowledge your beloved's positive qualities
Although it may be challenging for you to find the energy to acknowledge the positive characteristics of your partner, it has the potential to facilitate positive change.
Yes, through genuine compliments and other strategies, you are validating them if you acknowledge (and remind your beloved) their positive qualities. You're giving your spouse attention. You're basically fulfilling their needs so their likelihood of complaining can reduce.
7. Rekindle their light
When you actively begin listening to the issues that your spouse brings up, it can help you rekindle their light. You can help them find alternatives and solutions to their complaints.
8. Self-care
As already mentioned, it can be extremely frustrating and draining (both mentally and physically) to be living with a chronic complainer. So, practice self-care consistently.
Related Reading: 

The 5 Pillars of Self-Care
9. Don't invalidate your spouse
Invalidating your spouse can be highly tempting but the devil when it comes to tackling complaining behavior. So, remember to try and validate your spouse's complaints.
10. Couples therapy
One of the most effective ways of effectively dealing with a spouse that complains too much is to consider opting for couples therapy.
The expertise of a licensed marriage therapist can be valuable for dealing with excessive complaining in the marriage and avoiding the detrimental consequences of chronic complaining.
Related Reading: 

Couples Counseling & Therapy
Conclusion
You're now quite well aware of how to deal when your spouse complains. Just remember that it's okay to feel frustrated if you're living with a chronic complainer. Try out a few of the aforementioned ways to rekindle your relationship with your beloved.
Share this article on
Want to have a happier, healthier marriage?
If you feel disconnected or frustrated about the state of your marriage but want to avoid separation and/or divorce, the marriage.com course meant for married couples is an excellent resource to help you overcome the most challenging aspects of being married.
More On This Topic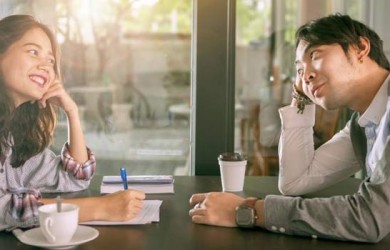 You May Also Like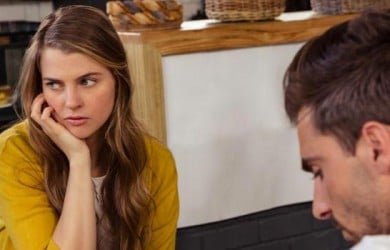 Popular Topics On Married Life