Lack of Sexual Desire in Relationships
Even teenagers know that sex is involved in an intimate relationship.
Even among virgin couples, partners eventually think about sex, and if it goes on long enough, it will eventually get there.
Once a relationship gets to that point, each partner has more expectations of each other. Unfortunately, reality has different ideas. Individuals have different sex drives. It also changes, depending on a multitude of factors.
Over time, it leads to frustrations and disappointments. The lack of sexual desire may sound trivial, especially to those with serious long-term relationships.
But those small cracks can breakdown the foundations of any relationship.
Also watch:

How the lack of sexual desire strains a relationship
Having too much or too little sex sounds like a joke between serious couples.
Sexual desire is a given among romantic couples, but it doesn't stay that way.
Stress, boredom, mundane life, changing priorities, children, age, money problems, and a lot of other "adulting" issues disrupt the state of mind and neglect the body.
Most people forget that the physical and mental state of a person directly influences the loss of sexual desire.
Such loss of sexual arousal leads to irritation when their partner rejects their usual advances. It ends up frustrating both sides. That frustration, like all other frustrations, build up over time. Individuals people react differently to it.
Here are some relationship problems that may result from a lack of sex drive.
Cheating – Some partners may be tempted to find someone else to satisfy their needs.
They may even think that to prevent arguments and problems in the relationship, they would rather have a shallow relationship with other people, even prostitutes, to vent their frustrations.
It may sound illogical to cheat to save your relationship, but if you've been denied after so many times, it will make sense.
Breakdown in trust and communication – Some couples end up arguing about their sex life (or the lack of it). They would assume that their partners are not interested in sex, and they would stop asking or discussing it.
This would domino into other topics, and the couple would end up not discussing anything at all.
It would lead to dishonesty and, eventually, the lack of trust. The relationship breaks down further from there.
Loss of romance and intimacy – Sex is a form of affection. Rejecting advances because there's no desire for sex will lead to both partners rejecting romance and intimacy as a whole.
That will then lead to both parties being unsatisfied with the emotional aspect of their relationship. Like physical needs, they would eventually look to other people to satisfy it.
Overcoming the lack of sexual desire
It's easy for couples to figure when their sexless (or not enough) relationship is causing relationship problems.
There are even times when the couple trusts each other enough to discuss it seriously. Talking about it is only the first step, you can also skip the discussion part altogether. Action speaks louder than words, and it applies well in this case. Here's a list of how to increase desire in a woman.
Romance – Women experience a spike in sexual desires when they feel loved. Female arousal is closely related to their emotional state. Getting them all lovey-dovey makes them more receptive to sex.
Relax – The lack of sexual desire can be attributed to stress and fatigue. Spending a relaxing day together can help clear their state of mind and make them more willing to have sex.
Get healthy – Our attraction to sexy bodies is not about consumerism. It's universal and has been around way before marketing. Hot bodies are attractive to us because it is a sign of good health and in-turn strong genes for reproduction.
Eating right and regular exercise will increase your own libido and attractiveness to the opposite sex.
Clean up – A lot of people who are in long-term relationships neglect to pamper themselves. Additional responsibilities such as child-rearing and household chores, take up all the time and energy that singles use to go to the spa and do other things to make themselves look good.
Over time letting yourself go takes a toll on physical attractiveness. It's not that people in such relationships have no sexual desire, it's just that they can get it anytime and put less effort into it.
Clean up and take care of your body.
Even superficial changes such as unshaven legs, messy hair cuts, dirty nails, and dental problems can put a damper on sexual attractiveness and contribute to the lack of sexual drive in women.
Weight gain and dry skin can also make a woman look unattractive to men.
Make an effort – The best way on how to arouse a woman is simply to show them that you care. That is why most fairy tale stories are about a prince rescuing a princess from some dangerous situation.
Women want to see their man putting in the effort to show how much she is loved and appreciated.
Even little things such as opening the door like an old fashioned gentleman will get a lot of women wet. Female sexual arousal can easily be activated when a man acts like a real man. That's why there's a lot of those real man memes around the internet.
Use words – As mentioned previously, communication can go a long way, but such a sensitive topic may be awkward even for serious couples.
As I said, action speaks louder than words, but telling your girl, you love her and complimenting her looks (or even just her shoes) will do wonders for her self confidence and libido.
The lack of sexual desire can also be attributed to self-worth and confidence. If you can use simple words to boost her self-esteem, it can also increase her sex drive.
The lack of sexual desire for a partner, especially for a woman, can lead to complications in a relationship. The solution is not complicated.
Dating and pampering someone you are in love with shouldn't be difficult. Taking care of yourself shouldn't be a challenge, either.
Just find the time to take care of yourself and your partner. Everything else, such as the lack of sexual desire, will fall into place.
Share this article on
Want to have a happier, healthier marriage?
If you feel disconnected or frustrated about the state of your marriage but want to avoid separation and/or divorce, the marriage.com course meant for married couples is an excellent resource to help you overcome the most challenging aspects of being married.
More On This Topic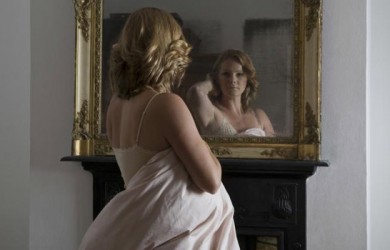 You May Also Like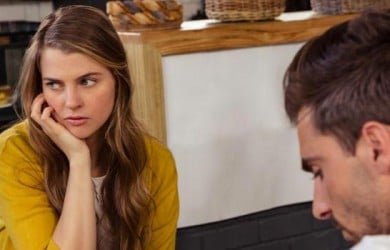 Popular Topics On Married Life