5 Ways to Deal With Lack of Sexual Desire in Relationships
Even teenagers know that sex is involved in an intimate relationship.
Even among virgin couples, partners eventually think about sex, and if it goes on long enough, it will eventually get there.
Once a relationship reaches that point, each partner has more expectations of the other. Unfortunately, reality has different ideas. Individuals have different sex drives. It also changes depending on a multitude of factors.
Over time, it leads to frustrations and disappointments. The lack of sexual desire may sound trivial, especially to those with serious long-term relationships.
But those small cracks can break down the foundations of any relationship.
What is sexual desire in a relationship?
Sexual desire in a relationship refers to the interest one has in having sexual relations with their partner. It is usually at the base of sexual satisfaction for couples, as they enjoy sex with each other.
When there is a lack of sexual desire within a relationship, it can lead to further negativity taking root. The relationship can become unfulfilling and cause concern for the individuals involved.
Why is sexual desire important in a relationship?
To understand the impact of the loss of sex drive towards your partner, we first need to understand why is sexual desire considered to be so important.
Sexual desire is an important aspect of most relationships because:
Sexual desire gives couples to intensify their

bond with each other

by including the sexual element within it

Sexual desire makes a couple find sexual value and fulfillment in each other

Sexual desire allows couples to enjoy time with each other while fulfilling their desires.

Sexual desire increases a

couple's investment

in the relationship and faith in their compatibility with each other.
How the lack of sexual desire strains a relationship
Having too much or too little sex sounds like a joke between serious couples.
Sexual desire is often considered a given among romantic couples, but it doesn't stay that way.
Stress, boredom, mundane life, changing priorities, children, age, money problems, and many other "adulting" issues disrupt the state of mind and neglect the body.
Most people forget that a person's physical and mental state directly influences the loss of sexual desire.
Such loss of sexual arousal leads to irritation when their partner rejects their usual advances. It ends up frustrating both sides. That frustration, like all other frustrations, builds up over time. Individual people react differently to it.
Here are some relationship problems that may result from a lack of sex drive.
1. Cheating
Some partners may be tempted to find someone else to satisfy their needs.
They may even think that to prevent arguments and problems in the relationship, they would rather have a shallow relationship with other people, even prostitutes, to vent their frustrations.
It may sound illogical to cheat to save your relationship, but if you have a partner who seems to have lost interest in sex, it might seem like a valid option.
2. Breakdown in trust and communication
Some couples argue about their decreased sex drive (or lack thereof). They would assume that their partners are not interested in sex and would stop asking or discussing it. This can domino into other topics, and the couple would end up not discussing anything.
When it appears that your partner's sex drive is gone, it can lead to dishonesty and, eventually, a lack of trust. The relationship breaks down further from there.
3. Loss of romance and intimacy
Sex is a form of affection. Rejecting advances because there's no desire for sex will lead to both partners rejecting romance and intimacy as a whole.
That can lead to both parties being unsatisfied with the emotional aspect of their relationship. Like physical needs, they would eventually look to other people to satisfy them.
Watch this video to learn why being too logical can damage a relationship:
5 ways to deal with lack of sexual desire in relationships
It isn't always easy for couples to figure out when their sexless (or not enough) relationship is causing problems.
Sometimes, couples don't trust each other enough to discuss the lack of sexual desire seriously. Talking about it is the first step, as many other actions need to come after these steps.
Action speaks louder than words, and it applies well in this case. Here's a list of how to increase sexual desire:
1. Relax
The lack of sexual desire can be attributed to stress and fatigue. Spending a relaxing day together can help clear their state of mind and make them more willing to have sex.
If the answer to the question, "What causes low sex drive," is related to your mental health, meditation and other relaxing activities can help you.
2. Get healthy
Our attraction to sexy bodies is not about consumerism. It's universal and has been around way before marketing. Fit bodies can be attractive to some because it is a sign of good health and, in turn, strong genes for reproduction.
How to control sexual desire?
Eating right and regular exercise will increase your libido and attractiveness to the opposite sex.
Related Reading: 

20 Benefits of Healthy Relationships
3. Clean up
A lot of people who are in long-term relationships neglect to pamper themselves. Additional responsibilities, such as child-rearing and household chores, take up all the time and energy that singles use to go to the spa and do other things to make themselves look good.
Over time letting yourself go takes a toll on physical attractiveness. It's not that people in such relationships have no sexual desire; it's just that they can get it anytime and put less effort into it.
Clean up and take care of your body.
Even superficial changes such as lack of grooming, messy haircuts, dirty nails, and dental problems can damage sexual attractiveness and contribute to the lack of sexual drive in women and men.
Related Reading: 

21 Effective Ways of How to Spring Clean Your Relationship
4. Make an effort
The best way to address low sexual desire disorder is to show each other that you care.
Usually, a person wants to see their partner putting in the effort to show how much they are loved and appreciated. Relationship counseling can help you understand creative and effective ways to show your partner that you care for them.
5. Use your words
Communication can go a long way, but such a sensitive topic may be awkward, even for serious couples.
Wondering what happens when sexual desire goes away? Communication too takes a hit.
Action speaks louder than words, but telling your partner you love them and compliment their looks will do wonders for their self-confidence and libido.
The lack of sexual desire can also be attributed to self-worth and confidence. If you can use simple words to boost their self-esteem, it can also increase their sex drive.
Some commonly asked questions
Lack of sexual desire in a relationship can become a significant cause for concern, as it can undermine the happiness and validation that people seek from a relationship. The certain key question about this can make things more clear.
Is lack of sexual desire a disease?
Lack of sexual desire can be due to a certain disease or it could also be the symptom of an underlying disease. But it could also be related to the interpersonal dynamics between a couple or a temporary condition.
Is it normal to lose sexual desire in a relationship?
The sexual desire within a long-term relationship can go through ups and downs over time. However, if there is a loss of sex drive for a significant amount of time, this can be seen as problematic and worth paying attention to.
In a nutshell
The lack of sexual desire for a partner can lead to complications in a relationship. The solution is not complicated.
Dating and pampering someone you are in love with shouldn't be difficult. Taking care of yourself shouldn't be a challenge, either.
Just find the time to take care of yourself and your partner. Everything else, such as the lack of sexual desire, will fall into place.
Share this article on
Want to have a happier, healthier marriage?
If you feel disconnected or frustrated about the state of your marriage but want to avoid separation and/or divorce, the marriage.com course meant for married couples is an excellent resource to help you overcome the most challenging aspects of being married.
More On This Topic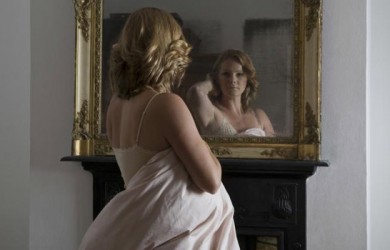 You May Also Like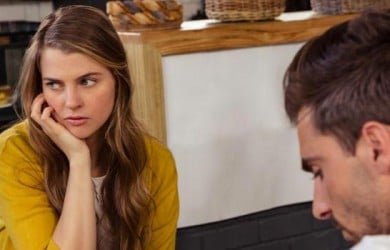 Popular Topics On Married Life