What to Expect From Sex Therapy- a Vital Piece of Advice
If you're like most people, at one time or another, you've probably found yourself wondering, what exactly is sex therapy? And, what does a sex therapist do?
Well, like other, more traditional forms of psychotherapy, it is "talk only." The difference is that a sex therapy session is specifically focused on helping couples or individuals, overcome sexual difficulties.
The reasons a couple, or an individual, might seek therapy are many and varied. It could be anything from communication issues, performance anxiety, inability to reach orgasm, infidelity, aging, or different libidos.
Two factors determine if sex therapy is right for you. One, if there are lasting sexual difficulties in the relationship (or individual's sex life), and two, if both partners are willing to seek help.
Find the right sex therapist
The first step of this journey is finding the right sex therapist. Be sure whoever you select is not only licensed but also explicitly trained and accredited in sex therapy.
It is also important that both partners feel comfortable working with him or her. There likely will not be any forward momentum if one partner or the other doesn't feel comfortable with the therapist you choose.
Keep in mind; it is completely normal to feel nervous about going. Most people aren't comfortable talking about sex with their own partners, let alone with a complete stranger so that you may feel anxious at first.
But fear not, sex therapists are trained professionals. They understand that this is a new and uncomfortable experience for most people and will do their best to put you at ease.
Generally, if you are seeking sex therapy as a couple (which for the rest of this article, we will assume you are doing), expect to attend your first session together. Following that, each partner will likely meet with the therapist individually.
This way, the therapist will be able to gain a comprehensive understanding of the relationship from all perspectives. Their goal is to make both partners feel seen, heard, and understood.
What to expect from sex therapy sessions
A few topics that are likely to come up during the therapy session:
Your history as a couple, as well as each individual's sexual past

Sexual beliefs and values

Communication in the relationship

Things that may be causing sexual problems, such as pain, trauma, desire, and/or orgasm

The specific sexual concern that brought you to their office
During the first session, it is usual for the therapist to create a treatment plan, which means expect to be back for multiple sessions.
How long a couple needs to undertake the sex therapy will depend on the couple and the core issues at play. However, there is no one size fits all approach.
The goal is to help you move through sexual issues in order to have a fulfilling relationship and pleasurable sex life.
Expect to be assigned homework, something the two of you will be working on alone and at home.
Homework will be practical and educational and will require time and energy outside of therapy sessions. Examples are communication and behavioral exercises, experimenting with different ways of touching each other (with or without sex), and sex education videos to help both understand the anatomy of the body.
There will never be any sexual behavior or touching during a session. Again, a sex therapist will never touch you or make you feel uncomfortable in any way.
Instead, they will guide both partners to identify, understand, and resolve the core issues of their sexual problem(s), be they fear, communication, or resentment, among many others.
Why is sex therapy important
Humans are sexual in nature, and with our sexuality comes stories and complicated histories. This type of therapy can help individuals and couples heal from sexual traumas, resolve sexual dysfunctions, and open to greater sexual experiences.
Attending this therapy can help you understand and resolve old wounds and past traumas, as well as grow and expand sexually.
This type of therapy aims to help you unionize your mind and body, enabling you to become more embodied and, therefore, more connected to your own and your partner's sexuality.
Sex therapy is appropriate for anyone and everyone! The only requirement is complete honesty and a willingness to show up.
Watch this video to know more about sex therapy:

Share this article on
Want to have a happier, healthier marriage?
If you feel disconnected or frustrated about the state of your marriage but want to avoid separation and/or divorce, the marriage.com course meant for married couples is an excellent resource to help you overcome the most challenging aspects of being married.
More On This Topic
Recent Articles
You May Also Like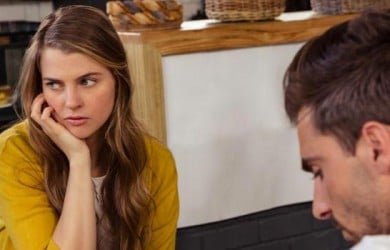 Popular Topics On Married Life