15 Reasons for Lack of Trust in a Relationship
Trust is the cornerstone of everything we engage in, whether you are dating someone or married to them.
We exhibit trust in every little step, like the trust that the bridge we are commuting on every day was well-built and will not fall into the river below to the most profound trust that our friends, partners, husbands, and wives are honest with us.
A lack of trust in a relationship can destroy the prospects of continued happiness that a couple has with each other.
Nothing is more critical to our security and happiness in life than trust. Relationships with no trust are the relationships that are more likely to fail.
Can a relationship work in the absence of trust?
Suppose the marriage is to continue and thrive, there is no scope for lack of trust in a relationship. Trust and relationships must go hand-in-hand, as things usually become painful when there is no trust in the relationship.
But what are trust issues?
Trust issues exist when a person cannot trust the people around them. The question and doubt the intentions and actions of others, even when there is no legitimate reason for this mistrust.
When there is a lack of trust in a relationship, both partners must establish trust again. Communicating honestly is the key to making the situation better.
Apologies and promises must be made and taken with utmost sincerity, or trust issues will likely arise again. Each partner in a marriage will know how fully invested in their marriage.
Hopefully and ideally, both partners are one hundred percent invested and will seek to rebuild the trust they once had in the marriage.
If both partners want to rebuild that trust, they should do whatever it takes (couples therapy, marriage counseling, etc., are good places to start for many couples) to move forward and repair the broken trust.
Inevitably, some people cannot rebuild the trust they once had in their marriage.
While this may not be the storybook ending that both partners may have envisioned on their wedding day, trust issues will not make for a long-term happy and fulfilling marriage.
Sometimes it is better for the psychological well-being of both partners to end their marriage, move on with their lives, and hope that the future is brighter.
Related Reading: 

15 Ways on How to Build Trust in a Relationship
What might happen when trust is gone in a relationship?
When trust is gone in a relationship, feelings of abandonment, anger, sorry, regret and sorrow can all arise.
Lack of trust in a relationship can shake us to the core. However, most people move along if the personal relationship is superficial or not very deep.
We all know the sound of that niggling little voice that starts whispering something's not quite right. Before you even notice a lack of trust in a relationship, you start with doubts. That doubt can slowly escalate to suspicion, followed by anxiety and fear.
It would help if you found the reasons for the lack of trust in your relationship sooner rather than later or else the fear can set in. Otherwise, you fall back into protecting yourself with defensive behavior. It's only natural. This can lead to withdrawing from your partner or becoming overly reactive to them.
It's impossible to think clearly about the reasons for the lack of trust in your relationship when distrust and fear set in. As neuroscientists know, your brain shuts down once your fear, or fight-or-flight, system is activated. At that point, you biologically can't make rational decisions.
All this leads to strained or aggressive communication that doesn't help you work through issues. After all, one of the main driving reasons for the lack of trust in your relationship is if you doubt your partner's intentions. How can you then pinpoint the issues you need to discuss?
Blame often starts with that doubt because our defensive brain highlights all the negativity about our partner. It's doing a great job protecting you but not such a good one for understanding the lack of trust in your relationship.
15 reasons for trust issues in your relationship
Not having trust in a relationship is devastating. It eats away at you inside, and the worst part is that you're often too scared to talk about it to the one person you should be able to trust with anything.
There are several key reasons for the lack of trust in your relationship, and understanding them can help you work out what your next steps could be.
If you are looking for the answer to the question, "Why do I have trust issues," here are some possible answers:
1. Childhood trauma
Childhood trauma can be hard to take in, but having no trust in your relationship can come from either of you, including yourself. We all come to relationships with fears and beliefs about how to interpret other people's actions. Sometimes childhood experiences distort our beliefs.
For example, if you didn't receive enough care and nurture as a child, you might not have developed a sense of trust in your caregivers. Abusive childhoods can have a lot of consequences for an adult, but even an absent parent can create trust issues.
Related Reading: 

How Childhood Trauma Affects Relationships?
2. Abandonment issues
Reasons for trust issues can also include fear of abandonment or even a lack of boundaries. Recovering from those issues often includes group or individual therapy. Of course, your partner might be struggling with similar beliefs and driving the reasons for the lack of trust in your relationship.
Related Reading: 15 Signs of Abandonment Issues and How to Deal With Them
3. Mismatched values
Not having trust in a relationship can come from getting together with someone who views life differently. Of course, opposites attract, but if your fundamental values are different, this will become clearer with time.
Researchers have shown that people are more likely to be fulfilled in a relationship if they have similar values. This helps them live life similarly so that they complement each other. By contrast, prioritizing different values quickly leads to mistrust.
Having mismatched values is one of the reasons for the lack of trust in your relationship. Essentially, without aligning your values, you can't create a similar future that you can both buy into. With different attitudes to life, you necessarily create a lack of trust in your marriage.
4. Attachment style
Understanding the reasons for the lack of trust in your relationship often starts with looking at our attachment style. As the University of Illinois Professor of Psychology, Chris Fraley explains in his article that we have different ways of relating to romantic partners that are either secure or insecure.
As children, we learned from our caregivers what relationships look like. The theory says we take those observations and assumptions to our adult relationships. So, if you had an emotionally unavailable parent, you might need constant reassurance and a deep need for intimacy.

Sadly, people who are insecurely attached often attract each other. This is another of the reasons for the lack of trust in your relationship.
Many cases involve an anxious style person connecting with an avoidant style person. They both see something in the other that they're missing. Rather than fill the gap, it increases the first person's anxiety and the second one's desire to run away.
Research shows that anxiously attached people are more likely to be jealous and drive mistrust.
Related Reading: 

Insecure Attachment Style: Types, Causes & Ways to Overcome 
5. Unmet needs
One of the reasons for the lack of trust in your relationship that people might want to give you is infidelity. It's easy to blame such behavior, but it's important to remember that actions come from somewhere. Of course, this assumes you're not with a serial cheater or a person suffering from mental illness.
Infidelity can be the cause of no trust in your relationship. If it's unusual behavior, it could be due to unmet needs. For example, tensions rise when one partner needs intimacy but the other prefers time alone. With time, this can push people apart.
If any of their needs aren't met by their work or home lives, people are driven to look elsewhere, which leads to a lack of trust in your relationship.
The trust issues can be further exacerbated if that partner doesn't feel they can openly discuss their needs, perhaps if they're faced with blame or nit-picking.
6. Unrealistic expectations
Relationships with no trust can start with wrong assumptions or even the belief that one of you can mind-read. Perhaps one partner expects others to do things for them before even being asked? It can also lead to dangerous assumptions about how much or little they love you.
With all these thoughts flying around and nothing concrete being said, it's no wonder you can see the signs of lack of trust in a relationship. On top of that, one of you might secretly expect Hollywood or fairytale perfection.
No relationship can meet those expectations, and such pressure can also be one of the reasons for the lack of trust in your relationship.
Control in a relationship can also change with time. If it alters with respect to expectations, you could find yourself with a lack of trust in a relationship. If one partner tries to influence the other so much that they feel controlled, they could start distrusting the intentions.
Power struggles within relationships can make people insecure because you're not supposed to compete. A healthy and balanced relationship means you can be vulnerable and completely yourself with each other.
Sometimes distrust can happen because of external drivers such as changes in job levels and if one is vastly more senior than the other.
Combine this with low self-esteem, and the 'more junior' partner could start feeling left behind. They'll start mistrusting business meetings and calls and jump to conclusions.
Suddenly the expectations change as they resent their partner's career and want them to spend more time at home. So, the vicious circle of mistrust begins.
Related Reading: 

How to Recognize and Tackle Unrealistic Expectations in Relationships
7. Toxic relationship
Lack of trust in a relationship can be about a toxic relationship you share with your partner.
Toxic relationships usually are embedded with doubts and insecurities. They promote instability that is not conducive to building a solid relationship based on mutual trust.
Having trust issues is an important marker of a toxic relationship. It indicates that the couple cannot depend on each other and constantly doubt the other person's actions and abilities.
8. Facing social rejection
If you have faced social rejection at some point in your life, it makes you fear that the same thing might happen to you again. It can have a long-term impact on someone's behavior and personality.
Fear of social rejection can make one doubt themself and their partner. You may live under the assumption that your partner may reject you at any point. This fear may stop you from trusting your partner completely.
9. Parental problems
If you have grown up in a dysfunctional house, you may develop trust issues.
The dynamic between your parents leaves a grave marker in your understanding of relationships and what can happen between a couple.
If you grew up around parents who were mistrusting of each other, you might also develop a mistrust of people in your life. You may start anticipating a betrayal from your partner, even if there is no real reason.
10. Lack of validation
Doesn't it feel nice when someone appreciates you? Don't you expect your partner to give you compliments?
If your relationship is deprived of validation that comes from appreciation and compliments, you may not develop a bond with your partner. In these cases, you may find it difficult to trust each other.
The lack of appreciation makes you doubt their feelings for you and their actions.
11. Increased complacency or neglect
Taking your partner for granted is a big mistake that you may make, as it can lead to trust issues.
Complacency can create doubts in one's mind about your partner's feelings and intentions. It makes you doubt whether you can trust their investment in the relationship or their bond with you.
Have the demands of everyday life made your partner neglect you? Or are you the one who has been neglecting your partner?
You usually want attention and consideration from the one that you love. Without this true recognition, people can feel neglected by their partner.
Neglect creates a fertile ground for insecurities and doubts to enter your relationship. It can be the reason for a lack of trust in a relationship that is either starting or has been there for a while.
Related Reading: 

25 Signs of Emotional Neglect in Marriage & How to Deal With It
12. Need for control
Control is something that you may want out of your life and relationships.
The need for control in a relationship can be rooted in fear of getting hurt but it can create a lack of trust in a relationship.
The controlling partner in their actions conveys an inability to trust their partner's actions. Furthermore, it creates mistrust in the partner's mind, as they cannot be themself around their controlling partner.
13. Scared of getting hurt
Don't let your fears define the dynamics of your relationship, as they can contribute to the lack of trust in a relationship.
The fear of getting hurt can make people act in unreasonable ways. They may start suspecting their partner of things because of their paranoid state.
The constant questions and doubts can lead to an unhappy marriage without trust.
14. Unreliable behavior
Your behavior is what often sets the expectations for your partner. It can determine whether there is a lack of trust in the marriage.
If you have seen your partner act irresponsibly and inconsiderately, you are likely to suspect them of acting similarly again.
Irresponsible manner can be the root cause of a lack of trust in a relationship, which can be challenging to cope with.
Related Reading: 

10 Different Behaviors That Ruin a Relationship
15. Jealousy
Jealousy does not promote trust. Instead, it depletes a relationship of it.
When you are jealous of your partner, it can become difficult for you to trust your partner.
You may frequently question your partner's actions and intentions in a jealous state of mind. This can be why you come up with reasons not to trust someone.
5 signs of trust issues
It can be hard sometimes to figure out whether someone has trust issues or not. But you need to first identify a problem before you can work towards dealing with it.
Once you can identify the signs of lack of trust in a relationship, you can look for appropriate things that can help.
Here are some common symptoms of trust issues that you can look out for:
1. Always doubting others
When you have trust issues, you may be suspicious of the intentions of the people around you. You may spend excessive amounts of time thinking about all the ways in which others may betray, fool or leave you.
2. Avoiding close relationships
Trust issues examples include the need to keep people at a safe distance.
Close relationships may seem stressful and dangerous as they expose you to getting hurt or the fear of them leaving you. So, you may avoid getting close to people altogether.
Related Reading: 

The Challenge of Conflict Avoidance in Relationships
3. Getting jealous easily
Are you prone to bouts of jealous anger? Do you spend time overthinking the actions of others?
If you have trust issues, you may be more prone to getting jealous of the people around you. It can become notably worse when you have a partner.
4. Snooping on other people
If you have trust issues, you are likely to spy on the people around you as you may be unable to trust their words and actions.
By checking the call logs, social media accounts, messages, and actions of the people around them, people with trust issues try to catch what others are possibly hiding or lying about.
5. Being overly protective
Are you constantly trying to protect the ones you love from harm? Has your overprotectiveness become exhausting for others?
If you have trust issues, you will likely try to place restrictions and raise questions about your partner's conduct. You may do this because you fear their ability to handle situations or doubt the intentions of the other people around them.
Check out this video if you are trying to stop being jealous and controlling:
Broken trust in marriage
If trust has been broken in a marriage, there can be severe consequences beyond the end of the marriage. But let's back up and see if the situation can be helped or modified towards a different conclusion.
First, if something has happened and there is mistrust in a marriage, both partners have to want to mend what is broken. Frank conversations are needed to tackle a lack of trust in a relationship.
Both people must speak openly about what has happened to break the trust in the marriage. It simply does not work unless both are engaged in rectifying what has occurred.
It will take effort and some compromise from both people. Regardless of the cause, forgiveness must be part of the equation if the marriage continues.
If forgiveness can not be achieved and the lack of trust in a relationship persists, it is better to seriously consider ending the relationship and moving on.
In a nutshell
Relationships with no trust destroy themselves from the inside out. Doubt quickly turns into anxiety and fear, and that negative internal voice gets louder and louder. Blame, criticism, and reactivity are not the path to a healthy relationship.
There are several potential reasons for the lack of trust in your relationship. Mainly, these come from unresolved childhood pain, unmet needs, and unrealistic expectations. The key is to partner up with someone who has similar values so that you can create a unified future.
Resolving a lack of trust will take time, but it is possible if both are willing to change. Sometimes that means getting some external support and guidance through individual or couples therapy.
Clearly, at some point, you have to decide what's right for you and whether the relationship is worth the fight. Either way, the decision is yours, so don't let distrust ruin your life. Learn from it, make whatever changes you need, and keep looking forward.
Share this article on
Want to have a happier, healthier marriage?
If you feel disconnected or frustrated about the state of your marriage but want to avoid separation and/or divorce, the marriage.com course meant for married couples is an excellent resource to help you overcome the most challenging aspects of being married.
Learn More On This Topic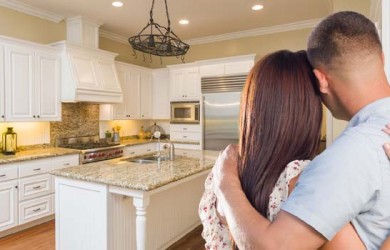 You May Also Like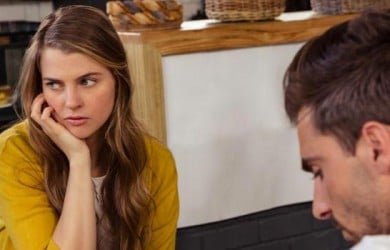 Popular Topics On Married Life