How to Forgive Yourself After Cheating: 10 Tips
Many people look forward to having a perfect relationship where everything goes on smoothly. However, this is only obtainable in movies and social media because the idea of a perfect relationship is only a fantasy.
Usually, when people get into a relationship, they anticipate certain things from their partners, but it doesn't always go as expected due to some factors. One of such factors is cheating, and it is primarily responsible for many relationships hitting the rock.
If you have committed infidelity in your marriage, it is crucial to learn to forgive yourself after cheating because it is the first step to setting things right.
There are different reasons why people cheat, and finding out those reasons would be quintessential in determining if both parties will move on or not.
Why did you cheat in the first place?
One of the most hurtful words someone can call you is "you are a cheater." This is why people query themselves when they are caught cheating. People who cheat on their spouses often realize the gravity of their actions, and they begin to wonder if it could have been averted in the first place.
When people ask themselves why they cheated initially, they often missed something in their relationship and sought it elsewhere. In some cases, it doesn't negate the fact that they still love their partner. However, it might be challenging to get things back on track in the relationship because of the regret and guilt of cheating.
It is essential to learn the act of forgiving yourself after cheating to restore your relationship.
Infidelity is a big deal in many relationships. If you are caught in its web, you need to learn how to gain forgiveness and respect after your affair. Check out this book by Katie Coston, which teaches you how to do so.
How can I forgive myself after cheating: 10 tips
If you are thinking of how to forgive yourself after infidelity, it signifies that you are still willing to make your relationship work. Here are some tips to help forgive yourself if you cheated on your spouse.
1. Be accountable for your actions
If you are thinking of how to forgive yourself after an affair, the first thing is to recognize your mistake. Don't view your cheating action as accidental. Instead, you need to realize that it was a wrong choice you made that you would have to live with every day.
It would be easy to forgive yourself when you take personal responsibility for your mistakes instead of looking for excuses.
As human beings, we are not infallible to errors. We need to learn from mistakes so that they do not occur again.
Related Reading: 

Why Is Accepting Responsibilities in a Relationship Important

?
2. Be honest with your partner
To deal with the guilt of cheating, it is crucial to let your partner know everything that went down. When they ask you questions, it is advised that you are sincere and open about everything.
At this point, your partner might be feeling insecure, and they could have many unanswered questions in their head. You should do your best to open up so that if they were to give you another chance, it would be easier to rebuild the relationship.
The interesting part about being honest is, you will also feel better when you open up to them. The feeling is similar to removing a huge burden off your shoulder. When relaying the whole incident, do your best to ensure your partner worries less about what they might discover again.
3. Apologize to your partner- Make them happy again
Some people who cheat make the mistake of apologizing to their partner because they feel there is no need to. Other people don't apologize because they prefer to blame their partner instead of taking responsibility for their actions.
A vital step to forgive yourself after cheating is to apologize to your partner sincerely. Make them realize that you would not repeat the act. In addition, do your best to make them happy.
For example, you can offer to take them out on a date or spoil them silly. Also, try to communicate clearly with them and allow them to see through you.
To learn how to communicate clearly and effectively with your partner, read this piece on Relationships and Communication. The tips mentioned in this piece are sure to make your relationship healthy.
4. Cut ties with the person you cheated with
If you want to forgive yourself because you feel guilty after cheating, you need to quit and cut ties with the person. Unfortunately, you will likely repeat the act when you continue to communicate with the person you cheated with.
You will continue to feel guilty about it, which will prevent you from moving on.
When you stop the affair and cut ties with the person, you admit that what you did was wrong. Also, you will be giving your partner the impression that you still want to make a relationship work.
5. Figure out why you cheated
To forgive yourself after cheating, you need to know why it happened in the first place. For example, did you lack emotional support and intimacy from your partner? Was there strained communication in the relationship which made you and your partner start drawing apart?
When you figure out why you cheated, it would be easy for you to make changes to avoid them in the future. While you focus on why you cheated, ensure you avoid blaming your partner because it is not healthy for your relationship.
6. Figure out what you want from life
After finding out why you cheated, you need to discover what you want from life. Do you still want to move on from the relationship or not? Also, are you thinking about remaining single and having flings because you are tired of being committed to one partner?
When you figure out what you truly desire, it would be easy to forgive yourself after cheating.
If you don't want the relationship anymore, it is best to be open with your partner and relay your intent. On the other hand, if you want the relationship to continue, admit your mistake, open up entirely and make conscious efforts to rebuild the relationship.
7. Don't give excuses for your cheating
It is essential not to give excuses for your actions if you want to forgive yourself after cheating. The reason is, giving excuses makes your partner feel like you are not remorseful for what you did. If you end up creating excuses for your misdeeds, you will keep making mistakes and jumping relationships.
You have to acknowledge that your excuses will not help you, even though they give you a false sense of satisfaction. In the long run, cheating spouses who give excuses will discover that the feeling of guilt is buried deep within, and they will find it hard to forgive themselves.
Related Reading: 

How to Apologize for Cheating: 10 Ways
8. Change some aspects of your routine
For you to forgive yourself after cheating, you would have to make some changes to your lifestyle. The reason is, there is a chance that an aspect of your life contributed to cheating.
Hence, to get over cheating guilt, take some time to figure out some triggers that might make you cheat. For example, you might have to start by changing how you look at your partner and the relationship.
Also, you might have to change the way you look at yourself to appreciate yourself more and stop cheating. Even if your partner is reluctant to continue the relationship with you, make some changes in your life that will make you move forward.
9. Be ready to accept the outcome
If you feel guilty about cheating and it prevents you from moving forward, you might have refused to accept the possible outcome of your actions.
When a partner cheats, there are two expected outcomes, it is either the relationship ends or not. If it looks like your relationship will hit the rocks, you need to prepare your mind for this.
At this point, the final decision lies in the hands of your partner, who might be trying to figure out if they can tolerate your actions or not.
If your partner is still hurt, you have no right to blame them because they have emotions. Hence, be ready for whatever they decide on and ensure you cooperate with them.
In this video, you will learn why the unfaithful spouse must forgive themselves:
10. Get professional help
Discussing it with a mental health professional can be a profound way to help you forgive yourself after cheating. Irrespective of whether you are trying to work on yourself or with your partner, you need a mental health professional to help you.
With this professional help, your partner will better understand your feelings and thoughts and have a broader perspective on why you cheated.
Since you are working on forgiving yourself and moving on, you can check this insightful piece by Juliana Breines titled: Forgive yourself, save your relationship. You will learn to forgive yourself and realize that your mistakes might have been for the greater good.
Conclusion
After reading all the tips in this piece, you will undoubtedly know the proper steps to take to forgive yourself after cheating.
Forgiveness is the first step to ensure your life is back on track because it is challenging to live with guilt without finding a solution in sight. However, you can get over the guilt of cheating on someone when you learn to forgive yourself and take responsibility for your mistakes.
Share this article on
Want to have a happier, healthier marriage?
If you feel disconnected or frustrated about the state of your marriage but want to avoid separation and/or divorce, the marriage.com course meant for married couples is an excellent resource to help you overcome the most challenging aspects of being married.
More On This Topic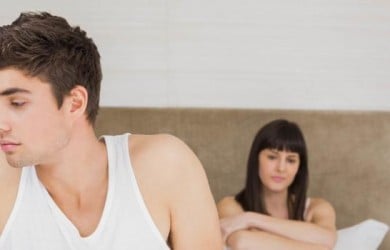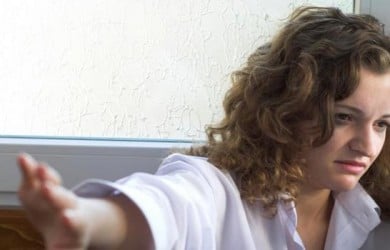 You May Also Like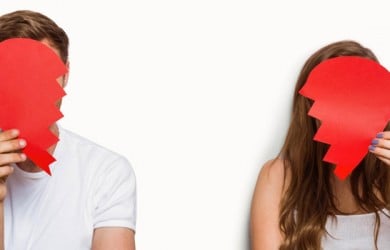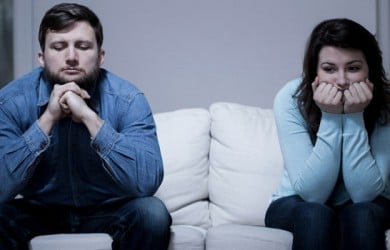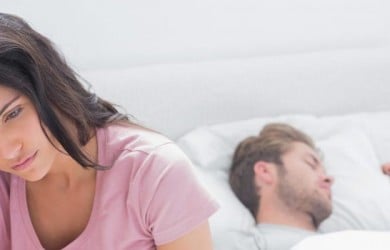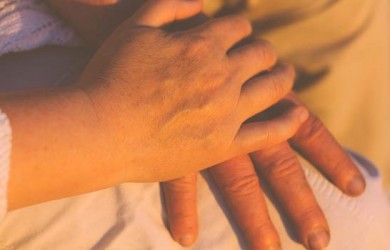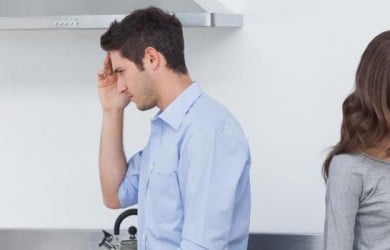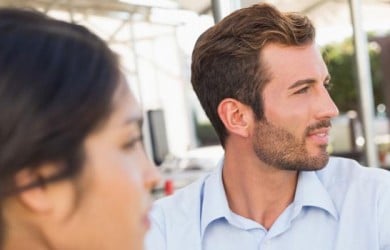 Popular Topics On Marriage Help