12 Ways to Forgive Yourself for Ruining a Relationship
How many times have you come across people trying to tell you to "just forgive yourself" or "just let it go"? Many times, right?
And as important as it is to be forgiving towards oneself, it is significantly easier said than done. Irrespective of what kind of error or mistake you've made, forgiveness, especially to yourself, just doesn't come easily, does it?
So, learning how to forgive yourself for ruining a relationship is a skill that is essential to be well-aware of.
The guilt associated with ruining a special relationship is truly unparalleled, whether it is a marriage or a romantic relationship. So naturally, letting go of guilt and shame and truly forgiving yourself can be a difficult journey full of challenges.
The overwhelming anxiety about past actions coupled with the guilt can feel overwhelming. There's also a lot of ambiguity about what forgiving oneself entails. How does it feel?
So many questions may be bothering you right now. It's alright.
Here, you will learn all about how to forgive yourself for ruining a relationship, the steps to forgiving yourself, the several benefits of self-forgiveness, the importance of being kind to yourself, and much more.
Take a deep breath.
It'll be alright!
Read on.
The importance of forgiving oneself
The very first thing that should be acknowledged before delving into how to forgive yourself for ruining a relationship is to understand the importance of forgiving yourself.
Without understanding the importance of practicing forgiveness with yourself, there will be very little motivation for learning to forgive yourself.
So, what makes learning how to forgive yourself for ruining a relationship so important? What's the value?
When you fail to forgive yourself, you're sort of in self-destruction mode. Without realizing it, your inability to forgive yourself for messing up spills over and jeopardizes various domains of your life.
This can be your relationship with your family members, friends, other relatives, your job performance, overall life satisfaction, and well-being.
How does this happen?
Well, when you see that you've made a mistake, and in this context, you've messed up your marriage or romantic relationship, and you realize the fact that what you've done is wrong, a lot of negative emotions come to the surface.
The most significant ones include overwhelming shame and guilt. You feel humiliated. You despise yourself. You strongly dislike yourself. You experience many other negative emotions such as regret, anxiety, sadness, despair, fear, etc.
Experiencing such strong emotions over a long period, more often than not, can lead to a host of mental health disorders, including anxiety disorders, depression, and so on.
Loathing yourself and experiencing such overwhelming emotions over a prolonged period can significantly impact your physical health. Heart disease can be an unfortunate consequence.
All of this significantly impacts your quality of life, life satisfaction, subjective well-being, and more.
Thus, learning how to forgive yourself for ruining a relationship is paramount importance.
Forgiving yourself: How to start?
Now that you have the unparalleled importance of learning how to forgive yourself for ruining a relationship, let's focus on how you can get started on your journey to self-forgiveness.
Let's acknowledge the question of how does one forgive themselves and where does one start.
For learning the various steps to forgiving yourself, the best place to start would be to focus on your mindset. Without the appropriate mindset, navigating your way through how to forgive yourself for ruining a relationship won't be possible.
The best place to start learning how to forgive yourself for ruining a relationship is to set balanced and realistic expectations. Expectations here refer to the ones that you'll be setting for yourself. For your journey.
The expectations you choose to set for yourself should be such that they can be achieved within a realistic timeline and should be achievable by nature.
Setting unrealistically high expectations even on a journey of dealing with regret and overcoming guilt shame over your past mistakes in your romantic relationship will be the opposite of being kind to yourself.
In this way, the journey of forgiving yourself for mistakes and truly moving on can be a reality. So, remember, when learning how to forgive yourself for ruining a relationship, start your journey by setting realistic expectations.
Benefits of self-forgiveness
Another key motivator to help you stay on track in this wonderful and much-needed journey of healing is to also look at the wonderful benefits of self-forgiveness.
To consistently implement the steps to self-forgiveness, remember the outcome of this healing journey. According to Dr. Frederic Luskin from Stanford University, one of the key benefits of practicing self-forgiveness is improved well-being.
As per Dr. Luskin, here are the other notable benefits of self-forgiveness:
Self-forgiveness allows individuals to hurt less.

Potentially harmful emotions such as anger are also experienced at a lower intensity and frequency.

The tendency to experience depressive tendencies is also lower.

Improved ability to

manage stress

.

Self-forgiveness is also great for alleviating stress-related symptoms such as muscle tension, back pain, headaches, digestive problems, dizziness, palpitations, etc.

Lower stress levels and improved mental health also mean improved appetite, better energy, healthy sleeping patterns, and good hormonal regulation.

Forgiving yourself for past mistakes will also help you improve the quality of your relationships with all your loved ones.
Related Reading: How to Forgive Yourself in 9 Different Ways?
12 effective ways to forgive yourself for ruining a relationship
You've understood the benefits of learning and implementing how to forgive yourself for mistakes in a relationship. Now, let's finally get into the effective ways through which you can forgive yourself and move on.
1. If there is anything (big or small) that can be rectified, do it
The chances are that since you're reading this, you've probably hurt someone by making some mistakes in your relationship. This may also mean that you've already spent a lot of time thinking about how and what can be rectified.
If you do end up thinking of something that can actually be rectified (it is achievable), you may consider doing that. It can help you set off on your journey of self-forgiveness on a good note.
Related Reading: 

How to Fix Common Relationship Mistakes
2. Apologize
If you haven't apologized already, consider apologizing to your beloved (irrespective of whether they're your ex now). And if you already have apologized sincerely and they still haven't accepted your apology, remember something important.
Whether they forgive you or not is not within your control. And forgiveness from their end doesn't need to affect your healing journey.
Check out this video to learn some good ways of apologizing.
3. Give yourself time (lots of it)
Being incredibly patient with yourself is imperative to learn how to forgive yourself for ruining your marriage. When it comes to actually let go, it's not easy. It may feel like shame or guilt, or other negative emotions are anchoring you down.
So, it is a gradual process to come out of that where you accept those strong feelings but don't hold on to them anymore.
4. Regulate your thoughts
Try to be aware of your thoughts related to your mistakes. If you are, it's possible to regulate your thoughts. Don't run away from it if you catch yourself getting into this spiral of negative self-talk. Instead, try to direct that stream of thought in a constructive direction.
5. Talk about it
Don't bottle up feelings or thoughts. Especially the negative ones. It'll just add up and grow in its intensity. It can take a significant toll on your well-being. Consider confiding in someone that you deeply trust about your feelings and thoughts.
Related Reading: 

15 Ways to Help Your Partner Understand How You're Feeling
6. Be honest with yourself
Honesty is key for learning how to forgive yourself for ruining a relationship. Running away from the reality of your actions, words, behavior, and consequences won't help. Face it. Acknowledge it.
Related Reading: 

Honesty Quiz for Couples
7. Let go
Remember that whether you're forgiving yourself or someone else, it's a conscious choice. You're actively making that decision. So, when you forgive, you are making that decision or choice to let go so that your general well-being improves.
Related Reading: 

How to Let Go of the Past: 15 Simple Steps
8. Acceptance is imperative
Accepting the fact that an undeniable aspect of being human is to be imperfect and make mistakes sometimes is imperative for self-forgiveness. Accepting your negative emotions and accepting your past is pivotal for moving on.
9. Process the difficult emotions
If you're wondering how to let go of guilt or other strong negative emotions, remember that suppressing these feelings won't help. The more you ignore and suppress emotions, the worse it gets.
Allowing yourself the time, energy, and patience to experience shame, guilt, anxiety, fear, etc., is the key to feeling less burdened or affected by these feelings.
10. It's a learning experience
Your perspective is essential for self-forgiveness and thought regulation. If you choose to view this challenging experience as a learning opportunity, you'll allow yourself to grow from it.
11. Consider journaling
Another great thought regulation strategy is to pen down your thoughts as you experience them. Do it as often as you need to. In this way, you're getting your negative thoughts out of your being.
12. Psychotherapy
Psychotherapy is highly effective for learning how to forgive yourself for being toxic. A psychotherapist can assist you in a structured, professional, and unbiased manner on your journey of self-forgiveness.
Related Reading: 

The Role of Psychotherapy in Healthy Relationships
Conclusion
Now that you know how to forgive yourself for ruining a relationship if you're struggling to forgive yourself, please consider implementing any of the strategies mentioned above if you're struggling to forgive yourself.
Share this article on
Want to have a happier, healthier marriage?
If you feel disconnected or frustrated about the state of your marriage but want to avoid separation and/or divorce, the marriage.com course meant for married couples is an excellent resource to help you overcome the most challenging aspects of being married.
More On This Topic
Recent Articles
You May Also Like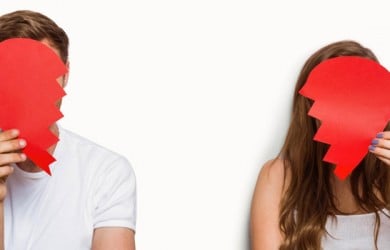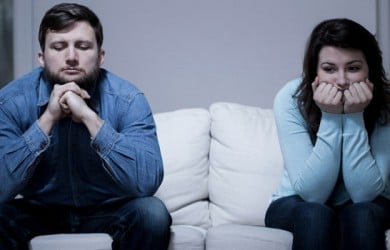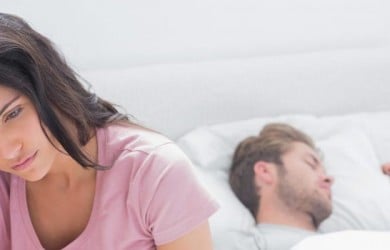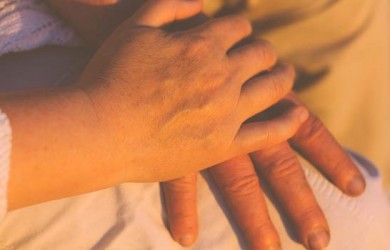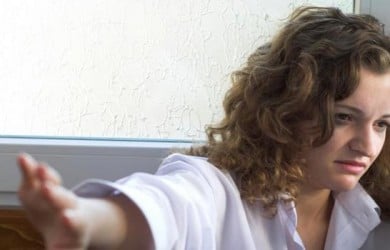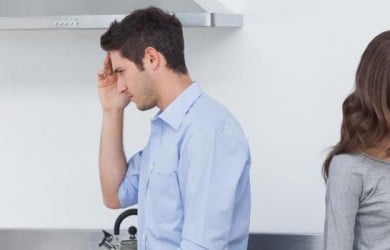 Popular Topics On Marriage Help