How to Forgive a Cheater and Heal a Relationship
Some people would never forgive a cheater, while others are willing to give them a second chance if the apology is genuine. Be that as it may, it's never easy to heal a relationship after these situations.
It takes a lot of effort, trust, honesty, and mutual empathy.
This post will review the psychology of cheating and rebuilding the relationship afterward. By the end of the post, you'll know how to forgive a cheater and whether it's possible. Let's dive into it.
Understanding why people cheat
In an endeavor to understand how to forgive someone for cheating, we need to understand why people cheat.
First thing's first. Why would a partner cheat on you? Some people excuse themselves by saying it was just a mistake and they had a weak moment, while others explain they were looking for something that was missing in the relationship.
But guess what? None of that is true. People cheat consciously. The first step toward mending a relationship is honesty. The cheater must admit what they did and come clean – Only then can the couple begin to heal.
The worst thing someone can do is to make up excuses or victimize themselves after doing something wrong. That said, what's the point of view of the other partner?
Related Reading: 

15 Most Common Causes of Infidelity in Relationships
To understand why people cheat in relationships, watch this video.
How infidelity affects the other person
If you are asking the question, "Should you forgive a cheater?", you must know how it affects you or even the other person.
Besides the pain and betrayal the person feels, their self-esteem and self-worth may also take a toll. Some people can even develop post-traumatic stress disorder (PTSD) symptoms, as infidelity can cause a shock in you and your relationship.
Other mental health conditions, such as depression or anxiety, may appear or exacerbate. Either way, the consequences of cheating are harmful – No one ever shakes their head and moves on with their life without feeling resentful or disappointed.
Should you forgive infidelity?
The answer to that question varies and depends on each relationship – Some are strong enough to make it through, while others break down and never recover the trust and intimacy.
Some people never change, no matter how many times you try.
It's healthy to forgive, but to draw boundaries and know when you've had enough is also beneficial. Never let anyone take your happiness and worth away.
Is forgiving a cheating partner possible? Well, yes.
That said, before absolving a partner for cheating on you, here are some questions to ask yourself:
Can we rebuild what we had?

Can I truly move on without holding this grudge against them?

Am I ready to let go, or do I need time alone?

Should we seek professional help, such as couple therapy?

Are they pretending to be sorry, or do they regret it?
After these questions, if you find yourselves ready to give your relationship a second shot, it's time to seek help and learn how.
Related Reading: 

Essential Tips on Forgiving Infidelity and Healing a Relationship
How to forgive a cheater and heal the relationship
If you have decided that you should forgive a cheater and want to work on your relationship, here are some tips you can consider. If you are worried about the question, "How to forgive someone who has cheated?" here are some tips you can follow.
1. Sit with your feelings
You may not be ready yet to forgive.
You may feel anxiety, rage, betrayal, sadness, and other overwhelming emotions, but that's okay and normal. Ensure to sit for a while with your feelings without judging them. Accepting what we've been through is the first step toward letting go.
What part of your body is activated when you feel anxious? Focus on it and take deep breaths. Your body can tell you much more than you'd think, so listen carefully!
2. Have a long & mature conversation
Once things calm down and get back to normal, you and your partner should grab a coffee or sit on the couch to discuss what happened. Go over the before and after of the infidelity, and let them know how you feel.
How to forgive a cheating partner? Talk. Also, listen to them.
Even when you don't want to hear their side of the story, a relationship won't heal without good communication. Listen actively and go through details. If it hurts too much, and you can't have the conversation in one sitting, split the discussion into one or two days.
Take your time – You won't fix things overnight anyway.
3. Set boundaries
Every healthy relationship needs boundaries, especially after infidelity. The one who should set more limits is the cheated, as they have more trust issues and fear right now, though the perpetrator can also share their opinion.
These are some ideas to think about when setting boundaries:
What is acceptable to me and what is not? For example, can the other partner flirt with girls or boys, or is that disrespectful to me?

How can I make sure that you are not lying to me without being controlling or pushing it too much?

In which ways can the person who cheated show regret and will to become better and fix things?

Can the other person go partying and drinking without me worrying about it?
Boundaries can become pushy, even toxic. It's best to determine together what you are willing to endure and what is off the limits. Regaining confidence in your partner can be challenging, but it's not an excuse to manipulate and control them.
Relationships are built on trust. If you have to monitor every step your partner takes, you don't trust them, meaning you're probably not ready to forgive them and move on.
Related Reading: 

6 Types of Boundaries in Relationships & How to Maintain Them
4. Seek couple's therapy
A relationship expert can guide you through healing. They will uncover thoughts and emotions you didn't know you had.
You might dismiss this option due to shame or pride (We can do it on our own!), but there is nothing to worry about – Therapists are used to these situations.
Find someone you are both comfortable opening up to, and make sure they don't show any favoritism, as that may be more counterproductive than anything. It can give one partner the impression that they are more right or wrong than the other, which creates unbalance.
Couples therapy can be advantageous when both partners are willing to explore each other and their relationship.
5. Find a balance with your personal life
When to forgive a cheater? Simply put, when you have found it in yourself to do it.
Sometimes, relationships can take a lot of our time without noticing it, especially when working through a situation like this together.
Don't forget to take time for yourself. Focus on your career, hang out with your friends, visit your family, engage in hobbies, etcetera. You can lose your self-esteem and confidence when dealing with infidelity, and the first step toward recovering is to find yourself again.
Seek emotional support from others. Your friends are there for you – You don't have to do it alone.
The bottom line
Forgetting and forgiving infidelity is not easy, and you are not bound to move on. It's up to you to determine whether you can regain trust in your partner and heal the relationship. Sometimes, you can't, and it's best to let go before things worsen.
But if you decide to forgive your partner for cheating on you, these are the key steps to take:
Sit with your feelings until you are comfortable and have accepted the situation

Have a long and mature conversation to determine what happened and how you two feel

Set boundaries that work for both of you

Seek couple therapy, and don't be afraid – Therapists are professionals ready to guide you and help you heal

Find a balance with your personal life and engage in hobbies, family, and friendships – Don't get too caught up in the relationship.
Share this article on
Want to have a happier, healthier marriage?
If you feel disconnected or frustrated about the state of your marriage but want to avoid separation and/or divorce, the marriage.com course meant for married couples is an excellent resource to help you overcome the most challenging aspects of being married.
More On This Topic
Recent Articles
You May Also Like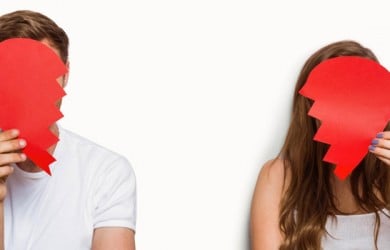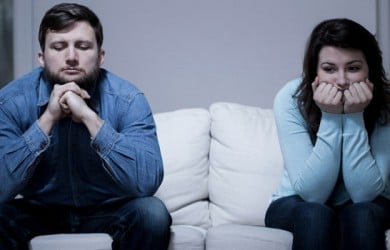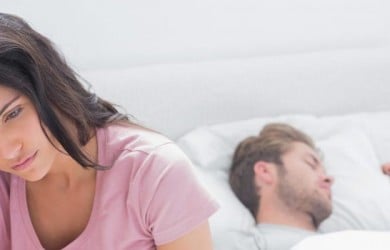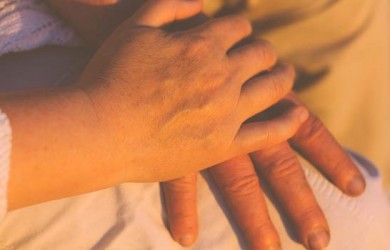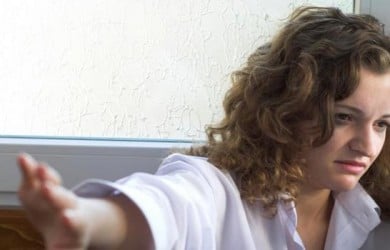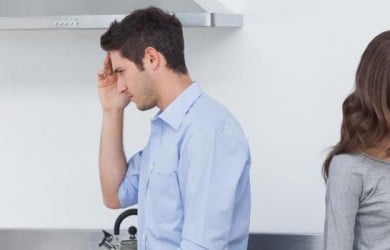 Popular Topics On Marriage Help