6 Tips on How to Heal a Relationship After Cheating
I want to applaud you for taking this first step in working through infidelity and healing your relationship.
Infidelity is more common than you may think. Most relationships survive it. When we feel guilt in this situation, know it is from betraying how we view ourselves. It does not mean we have lost love for our partner.
I hope it will help you see this temporary disorder as an opportunity for growth. It requires immense effort to fix a relationship after cheating, but the benefits will be worth every challenge.
A relationship after cheating is redefined. One side of this is the hurt; the other is self-discovery. Embrace both with a caring mentality, and you can come with a more robust, better understanding partnership.
So, to help you work towards rebuilding trust after infidelity, here are 6 tips on how to get over cheating and stay together.
1. Do the work
The entrepreneur and author, James Altucher, said, "Honesty is the fastest way to prevent a mistake from turning into a failure." The answer to how to fix a relationship after cheating is simple, work.
Relationships do not fail because of mistakes; they fail because people decide not to put effort into restoring them.
For moving on together after infidelity, first, you must be upfront with your partner about the betrayal.
Admitting shortcomings and offering sensible solutions to overcome them will show your partner that you are ready to make it work.
Why? Your partner will ask this obvious question. You must have an answer. Answer all their questions. Be open, unambiguous, and concise.
People cheat for what reduces to a single reason. They are not getting something they need from their partner. I want to be exceptionally clear; this is not your partner's fault. It would be best if you evaluated the reasons for your affair.
Does your partner not satisfy you sexually? Do you not feel an intimacy when around them? Has your partnership caused stress that has made you less close to them? Has an outside source (person or vice) created distance between you?
Identifying what has caused you to seek satisfaction outside of the relationship is necessary to rebuild trust.
2. You are in this together
Permit yourself to have emotions. Allow your partner to do the same. Give the freedom to express and share without fear of rebuttal.
Using I statements can be a useful tool in sharing. Responding with an acknowledgment will allow your partner to know you heard and understand them. Asking them to clarify specific aspects of their statements is encouraged.
This is your relationship. It is solely between the two of you. Too often, people will run to consult with their friends about what their partner has done. It is you two who will be doing the work, your friends can be a great support system but should not be a source of opinion.
Seeking professional counseling is an excellent way to find a non-biased individual to help guide your conversation. I would encourage you to find a counselor together.
You both may have differing opinions on what you want. Counselors come in all shapes, sizes, colors, and creeds. Find one that works for both of you. Do not be afraid to seek individual counseling.
We work better together when we work well on our own. Individual counseling allows you to work through your thoughts without judgment before presenting them to your partner. A trained professional will help you discover what you seek out of a partner and what you can contribute.
3. Commit to commitment
You cannot build two romantic relationships at once. Make your partner the priority and let them know.
The recent separation of Josh Lucas and Jessica Ciencin Henriquez should shine as an example of what not to do.
While married in the past, they maintained a partnership until Josh allegedly cheated on her during the pandemic. He was unable to put the relationship or even their health first.
She said, "No matter how much my ex-husband and I love each other, how much we've forgiven one another and how much we're willing to work together, divorce means we set fire to the fantasy and what's left in the ashes is harder to accept than I imagined."
Committing to commitment is necessary. Do not set fire to the relationship.
4. Build up your relationship after cheating
A noteworthy line from the 80s classic, The Money Pit, "the foundation was good…if that's okay, then everything else can be fixed.
Even in this film, he was not genuinely referring to the house. The foundation of your relationship is love and mutual respect. We do things that rattle those tenants, but how we address it will determine the survival of your relationship after cheating.
Are you wondering how can a relationship work after cheating?
Take on a project. Most anyone who has gone through it will tell you, building a house or doing a renovation will be one of the most strengthening and challenging tasks of your relationship.
Tackling a project that requires mutual input and compromise can be building blocks to more significant relationship goals.
It allows you to give micro-doses of sharing opinions, displaying respect for them, and finding cohesion in a collective idea.
Take something that you have in stock and find an opportunity. I love to watch musicians in a duet. Each gets to be an individual yet are reliant on each other to support the other.
Take the time to plant a garden—something that bears fruit, or vegetables, or music, or the like. Create something together.
5. Honesty and openness
Take a stance of fearless openness. Giving your partner full, open access to your digital life can go a long way toward easing concerns.
Give them the passcode to your cell phone and social media accounts. Have clear and effective communication about when what and where you are without them having to ask.
I would encourage your partner to do the same for you. This is not about punishment, but openness in your relationship after cheating.
Consider this a relationship handshake.
Handshakes were initially a gesture to show that you have no weapon, and the shaking to indicate there was nothing hidden up your sleeve. Embrace this idea in your digital life.
Once openness and sharing become a habit within your relationship, trust builds.
Also watch: Should you tell your partner everything?

6. Grow together
The COVID-19 pandemic has caused many people to look deeply at their relationships. We have spent more time together than at any other point. If we do the work, we can find the best in each other and become closer.
The fact is you found each other and came together. Growing together takes work.
I was recently at a greenhouse, and they had these tall, beautiful of what amounted to hibiscus trees.
The worker told me they start them young and carefully braid the plants together. If done correctly, they will continue to grow linked together and produce a beautiful plant. A relationship is no different.
This year, my parents celebrated their fiftieth wedding anniversary. We gave them a questionnaire and read their answers aloud at the party.
When asked, "What is the single most important thing to a long, successful marriage?" They both responded with one word, patience.
Give you and your partner time to heal, time to grow, and time to become the relationship you both want.
Working through this will build your relationship into one that is open and honest, prepared to take on any future challenge it may face. You both deserve it.
Share this article on
Want to have a happier, healthier marriage?
If you feel disconnected or frustrated about the state of your marriage but want to avoid separation and/or divorce, the marriage.com course meant for married couples is an excellent resource to help you overcome the most challenging aspects of being married.
Learn More On This Topic
You May Also Like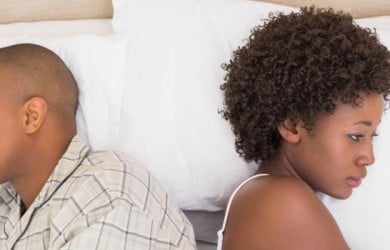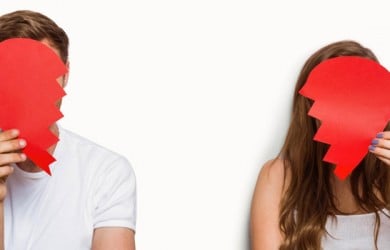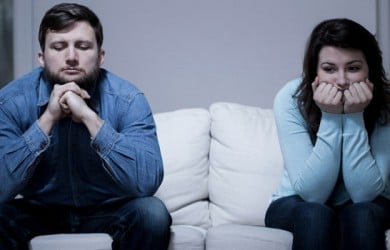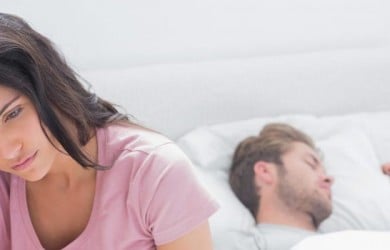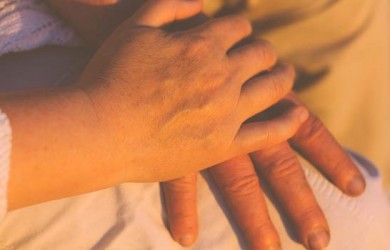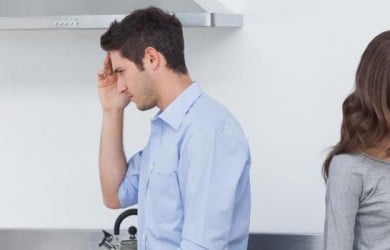 Popular Topics On Marriage Help