How to Forgive Emotional Cheating: 17 Ways to Heal
Before discussing how to forgive emotional cheating, let's agree on the fact that emotional infidelity is a complex matter to talk about within a marriage.
Some may think that since no sexual exchange has happened, emotional affairs should be easier to get over than physical affairs, but this is not always the case.
Studies show that women are 20% more likely to feel threatened by an emotional affair than men. However, both sexes were negatively affected by their partner's emotional cheating.
In light of these findings, it is clear that emotional affairs can hurt just as deeply as physical ones.
A hurt partner may find themselves asking how their partner could desire emotional intimacy from someone else. They may be left feeling insecure, heartbroken, or angry.
Forgiveness of infidelity is not always easy, but it can be done. Read on to know how to forgive emotional cheating and revive your relationship.
What is emotional cheating in a relationship?
Common questions about emotional infidelity often include "What is emotionally cheating someone?" and "How can there be an affair when no physical affection has been shared?"
But basically, there are two types of affairs.
This is where a partner steps outside of their relationship to engage in kissing or various sexual activities with someone.
This is where a spouse has an intense emotional connection with someone besides their partner. In a sense, it is all aspects of a romantic relationship without physical affection.
What if you are unable to forgive emotional infidelity?
Can emotional cheating be forgiven?
Emotional infidelity in a marriage is when one partner forms an intimate bond with someone else, often without physical contact. This can hurt the trust and intimacy between the spouses and cause resentment and anger that can be really to get over.
Forgiving emotional cheating can be more difficult than sexual cheating.
If you are unable to forgive emotional infidelity in your marriage, you may need to:
Seek professional help

Communicate with your partner

Focus on yourself

17 ways to forgive emotional cheating
How to deal with emotional cheating?
Here are listed fifteen useful tips to forgive emotional cheating. As said earlier, it indeed is tough to forgive, but it isn't impossible.
Make use of the advice given here to make the process of forgiving smooth for both you and your partner.
1. Find out the status of the affair
Learning how to forgive emotional cheating begins with finding out the truth about what is going on in your relationship.
Ask your spouse if the emotional affair is still going on.
If it is, have your partner break off the affair and discontinue communication with this person. If the affair is over, you must figure out if you want to stay in your relationship.
2. Take a moment to decompress
If you are the type of person who needs to be alone and analyze the situation before delving into it, tell your partner that you need time to think. Being cheated on emotionally calls for some silent time.
Don't feel like you need to have a big discussion about the affair right away. Take enough time to process this tricky situation and then talk about it.
3. Communicate with your partner
How to forgive emotional cheating?
If you want to deal with emotional cheating and trust your husband or wife after an emotional affair, you must open the lines of communication.
Tell your partner how their cheating made you feel. Let them listen and understand the gravity of what they have done.
Explain how your trust has been damaged.
It's also important to let your partner speak and explain their side of things.
4. Ask questions
The next step to get over a situation with an emotionally cheating spouse is to find out the who, what, when, and where of the situation.
You may wish to ask:
Who did you have an affair with?

What made you cheat?

What is emotionally cheating by your standards?

How many times did you meet this person?
It can be strangely comforting to know the details of what went on behind your back. You may feel that you will be better equipped to deal with the situation once everything is out in the open.
5. Get to the root of the problem
Your partner being an emotional cheater is not your fault. If they felt like they needed something more from your relationship, it was their responsibility to talk to you about it.
So, how to forgive emotional cheating and get back to normalcy?
It can be helpful to understand how the affair came about. Talk to your partner about how the affair started.
Was it purposeful, or were they feeling lonely and ended up confiding in this other person?
Knowing what went wrong can help both of you to move on from an emotional affair and make sure it doesn't happen again.
6. Do not excuse the affair
If your spouse is asking for forgiveness after cheating and seems genuinely remorseful, you may find yourself feeling empathetic toward them.
This is good, as it shows you still have a deep bond with your spouse but do not let your empathy excuse your partner from their wrongdoings.
Your partner made a promise to be loyal to you, and they broke that promise. They need to know how much they have hurt you. It indeed is tough to get over emotional cheating.
7. Take time for yourself
After getting to know about your partner's emotional affair, how to forgive emotional cheating?
Do not be afraid to take time to be alone while you are figuring things out in your relationship.
Make plans with your friends that do not include your spouse.
Remembering who you can boost your confidence and bring peace to your heart as you decide what to do moving forward.
8. Spend time with trusted loved ones
Confide with a trusted friend or family member about what is going on in your life. This can help ease the load you are carrying and bring some peace into your life.
Research shows that support from friends and family can significantly lower psychological distress during periods of trauma, such as going through emotional cheating in a relationship.
9. Let yourself mourn
How to forgive emotional cheating if nothing is working out despite trying hard?
As much as you want to forgive your husband for cheating, you must allow yourself time to grieve.
Give yourself time to mourn the loss of your former relationship before taking the time to find a new normal with your spouse.
10. Write down your feelings
Sometimes it's easier to express how you're feeling through text than it is to verbalize them.
If you are having trouble being vulnerable with your partner or just with yourself, journaling can help.
A study published by the American Psychological Association found that journaling can reduce stress and boost immune functions.
11. Decide what you want to do
After giving yourself time to grieve and consider all of your options, it's time to decide what you want to do.
If you cannot forgive your husband for cheating and know that the relationship will not grow from this point, it may be time to separate.
If you have decided to extend forgiveness of infidelity, it's time to consider proactive steps as a couple to ensure your relationship is "affair-proof" in the future.
12. Look for ways to reconnect
Forgiving emotional infidelity will be much easier when you and your partner can reconnect on some level.
Right now, you probably feel like your partner isn't yours. You may even feel like they are a stranger to you.
The longer they are kept at arm's length, the harder it will be to move forward in your relationship.
Part of learning how to forgive emotional cheating involves restoring emotional and physical intimacy.
Start planning a regular date night out. An extensive study on the subject found that couples who spend quality time together doing new things experience a boost in passion, excitement, sexual satisfaction, and communication.
Couples who have regular date nights are also less likely to end up divorced.
13. Take an online marriage course
If you are still mulling over how to forgive emotional cheating, consider taking up an online marriage course.
An online marriage course is not a substitute for therapy, but it is an excellent stepping stone for reconnecting and learning about your relationship.
Marriage.com's Save My Marriage Course is designed to reconnect couples who feel helpless in their relationship.
This course will help couples to recognize unhealthy behaviors, facilitate better marriage communication, restore trust, and more.
14. Go for couple's counseling
Couples counseling can be incredibly helpful when getting over emotional infidelity.
Learning how to forgive emotional cheating is an emotional process, and a trained professional can help open the lines of communication between you and your partner.
Therapy can help couples learn how to handle conflict in a healthy way, be honest with each other, and make an action plan for moving forward after infidelity.
15. Forgive and look to the future
Forgiving after betrayal can feel like a weight has been lifted off of your shoulders.
Just because you have forgiven your partner does not mean the hurt will disappear from your life. But as you make positive steps forward and create shared goals for the future, your heart will soon begin to heal.
Also, watch this inspiring video on 'How to practice forgiveness with meditation':

16. Set boundaries and expectations
You need to establish clear rules and limits for your relationship moving forward. You need to ask your partner to end the emotional affair and cut off all contact with the other person.
You also need to agree on how you will rebuild trust and intimacy in your marriage, such as by being more transparent, attentive, and supportive.
17. Focus on the positives
There must be some fulfilling aspects of your marriage. You need to remember why you fell in love with your partner and what you value about your relationship. You also need to appreciate the efforts and changes that your partner is making to repair the damage and show their commitment.
How do I get over being emotionally cheated on?
To get over being emotionally cheated on, you need to accept your feelings, seek professional help, focus on the positive aspects of your relationship, reconnect with your partner, seek support from others, work on yourself, and forgive yourself and your partner. These steps can help you heal and move forward.
Common questions
Here's another attempt to address the common questions and provide insightful answers on how to navigate the process of forgiveness after emotional infidelity.
Is forgiveness after an affair possible?
Yes, forgiveness after an affair is possible. It requires commitment, open communication, therapy, and time to heal. With genuine effort from both partners, forgiveness can be achieved, leading to the possibility of rebuilding the relationship.
How long does it take to heal and forgive after emotional cheating?
The healing and forgiveness process after emotional cheating can vary for each individual and relationship. It may take months or even years to fully heal and forgive, depending on various factors such as the extent of betrayal, communication, and the commitment to rebuilding trust.
Why do emotional affairs hurt so much?
Emotional affairs hurt deeply because they involve a breach of trust, intimacy, and emotional connection. They can shatter the foundation of a relationship, causing feelings of betrayal, rejection, and profound emotional pain.
Not an easy process but definitely worth it
An emotionally cheating husband or wife is someone who has created an intense, romantic, emotional connection to someone outside of their relationship.
Learning how to forgive emotional cheating is not an overnight process. It may take months, even years, to get your relationship back to where it was before the infidelity.
Before you can forgive your partner, get to the bottom of why they cheated and find out if the affair is still going on.
Communicate your feelings and decide if you want to stay together and then work on 'How'.
Share this article on
Want to have a happier, healthier marriage?
If you feel disconnected or frustrated about the state of your marriage but want to avoid separation and/or divorce, the marriage.com course meant for married couples is an excellent resource to help you overcome the most challenging aspects of being married.
Learn More On This Topic
You May Also Like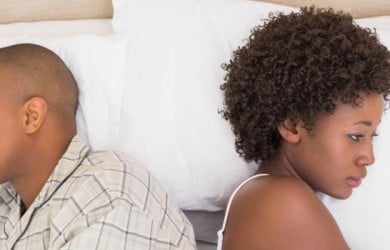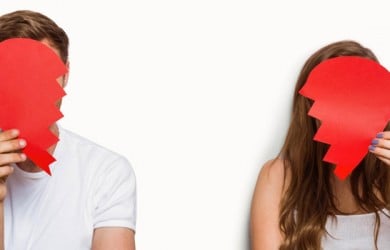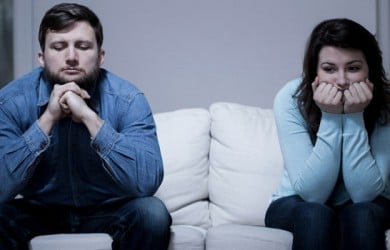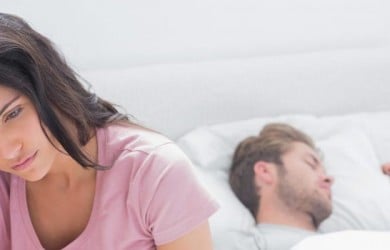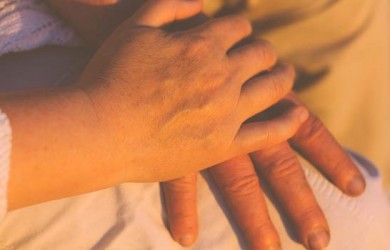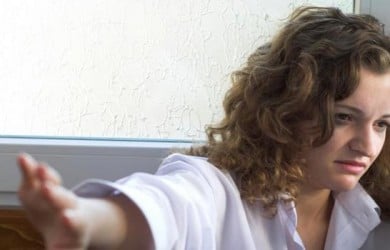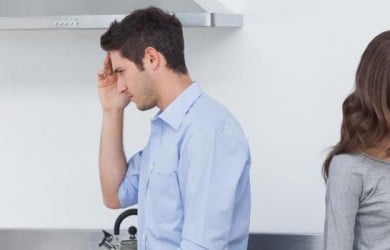 Popular Topics On Marriage Help