8 Ways on How to Accept and Move on From a Relationship
People often talk about how beautiful it is to be in a relationship, but not many speak about how to move on from a relationship.
We all aim to have a long lasting relationship, however, things are not always as we dream, is it? There comes a time when one is in a toxic or a bad relationship.
It's important one move from a toxic relationship and start living life afresh.
It's not quite easy to move on from a bad relationship once you've developed a bonding for the other person. Listed below are some pivotal ways to move on fast from a relationship.
How to accept and move on from a relationship?
1. Acceptance and acknowledgement
When the situation comes to move on from a past relationship, most people fail because they refuse to accept and acknowledge the end of the love between them.
The quicker you would accept the end of a relationship, the easier it will be for you to move on. You can't start something new unless you put a proper end to the past relationship.
So, accept the end of a relationship. Drop the baggage and plan your next course of action. Remember, life never ends with break-up, it just takes a break. There is more that lies ahead.
2. Cut off connection from you ex
If you think you can be friends with your ex, then you're mistaken.
It's not as easy as it seems. Besides, these situations look good on big screens. In real life, being friends with an ex is a huge mistake.
The best way to move on in life and bury your past is to end the chapter, totally. So, cut your contact with your ex and focus on things that are important to you. The moment you start focusing on important things, you would see the past memories vanishing.
3. Make peace with the void
To move on from a long term relationship is painful. In search of how to move on from a relationship, one must learn to fill in the void with something creative and essential.
When you're with a person for a long time, their absence will leave a deep impact on your life. You are bound to feel the void and it will haunt you if you don't replace it with some activity or a newly developed habit.
So, to move on, make peace with the emptiness, accept it, and fill it with interesting and life changing habits.
4. Speak with close friends and family
The most common mistake one does in how to move on from a relationship is they keep their emotions packed within.
This isn't the right thing to do. When you're sad or feeling emotionally overwhelmed, speak up. It is important that you share your feelings and thoughts with your close friends, or even with your family.
When you would speak about your emotional breakdown, you would feel the light within. This will overrule any negative thoughts that normally come after break-ups.
5. No 'what if'
Post breakup, it's usual to reevaluate the entire situation.
Then, there comes a time when one enters the 'what if' mode. In this mode, it's possible to revisit the entire episode and think of all the possible solutions that might have stopped the breakup or would have changed the course of relationship.
This is disturbing and it does leave a long lasting negative impact, not letting one to look for options on how to move on from a relationship. So, stop reevaluating the situation and stop considering 'what if'.
6. Accept that you're still in love
You've loved a person deeply so it's going to be difficult to undo everything; technically impossible to sabotage those beautiful memories. To move on from a relationship when you're still in love with your partner is the most difficult condition.
The foremost solution to a path to recovery is to accept that you're still in love with them. Later, accept the fact that they don't love you anymore.
Make peace with the situation that your companionship with them won't be flourishing and it's good that you put an end to it.
7. Start loving yourself
This sounds easy but is quite difficult. All these years you were giving importance to someone you love.
When suddenly they have walked out of your life, you would feel the pain and will start blaming yourself for the entire thing. You may start ignoring yourself and might become the worst version yourself.
Instead, start focusing on yourself and emerge as a different person.
Take ultimate care of your personal self and appearance. This will keep the confidence alive and you would find yourself in a way better position than before.
8. Join a support group
If you're looking for a solution to how to move on from a relationship, then joining a support group helps.
There are people who have gone through similar situation at some point in their life and have successfully pulled themselves out of it. If you think you're getting deeply involved in it, a support group will help you tremendously.
There are people with similar mindset and feeling and surely will assist you overcome this setback.
Share this article on
Want to have a happier, healthier marriage?
If you feel disconnected or frustrated about the state of your marriage but want to avoid separation and/or divorce, the marriage.com course meant for married couples is an excellent resource to help you overcome the most challenging aspects of being married.
More On This Topic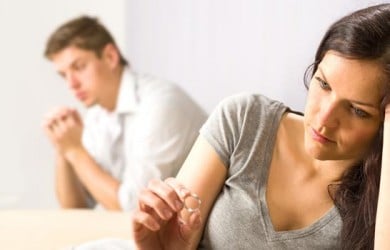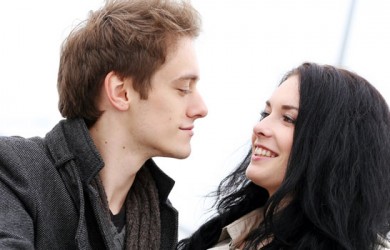 You May Also Like