How to Apologize for Cheating: 10 Ways
Breaking a commitment can be devastating to the people involved. From losing their trust to the emotional turmoil they may feel, no one wishes for such an experience. However, how you handle such a situation significantly determines the outcome.
Have you hurt someone you love? Have you cheated on your partner? Learning how to apologize for cheating on your partner is one of the first steps to making amends.
But, it will help if you self-reflect and ponder on the reasons behind your actions. Knowing why you did what you did will guide you while apologizing.
Steps to take before apologizing
Before rushing to your partner to apologize for infidelity, take a step back to think about why you did it and what you're sorry for. Your answers to these questions will help you determine how to apologize for cheating and refrain from cheating in the future.
Here are the steps to take before apologizing for cheating
Understand why you cheated
There is a difference between understanding why you committed an act and making excuses. An insight into why you cheated will prevent you from hurting your partner again in the future. That is if you're ready to work hard at overcoming such a reason.
The Journal of Sex Research identifies dissatisfaction with your partner as a leading motivation for infidelity. Questions to ask yourself to determine why you cheated include –
Do you constantly have thoughts about being unfaithful to your partner?

Are you

dissatisfied

with any aspect of your relationship?
Know what you're sorry for
Regardless of if you want your partner back or if you're ready to let them go, you have to apologize for breaking their trust. Make a mental list of how you damaged the relationship and maybe your partner's faith in relationships.
Don't just apologize because you got caught, or you want them to take you back but because you're genuinely sorry for breaking their trust.
If you know why you cheated and what you're sorry for, let's jump into the most crucial part of this article: how to apologize for cheating.
10 ways to apologize for cheating on your partner
You owe it to your partner to apologize after being unfaithful to them, whether or not it will save your relationship. But there is a difference between being remorseful, wanting to apologize, and knowing how to apologize for cheating.
So, instead of only saying, "Sorry, I cheated on you," here are 10 ways to sincerely apologize for being unfaithful.
Related Reading:Three Powerful Words, "I Am Sorry"
1. Stop all communication with the third person
This is the first step in making amends after cheating on your significant other. You can't have your cake and eat it! Before writing a save the marriage apology letter, cut all ties with the third person. It would help if you don't end things negatively, but you also can't remain friends.
It might be impossible to cut off all ties if the third person works in your office or lives in your building. But you can limit communication to only in professional settings.
If you keep in touch with the third party, your partner will likely get hurt and think you're insincere about your apology.
2. Don't take too long to apologize
Immediately apologize if you're caught cheating. Don't let too much time pass before you let your partner know you're sorry for hurting them.
If you do not apologize immediately, your partner might feel you're not sorry for your actions. Or, you do not care that you hurt their feelings.
Related Reading : Essential Tips on Forgiving Infidelity and Healing a Relationship
3. Write an apology letter
While writing an apology letter might not fix everything, it might help tremendously, so will delivering it physically. Apologize to your partner face to face and hand them the letter.
Writing a letter might help you better articulate and express your feelings and regret the hurt your actions caused. Writing an apology letter for cheating is not complicated; follow these tips.
Apologize sincerely for your actions

Do not cast blames on others

for your actions

Be honest, don't over exaggerate or downplay your actions.
Related Reading: How to Apologize to Your Wife
4. Accept responsibility for your actions
The fault is yours and yours alone! Even if there were reasons behind your action. Making excuses or casting blame is not the way to go when asking for forgiveness for cheating.
It is essential to identify and solve any underlying issue in your relationship that motivated you to cheat, to prevent you from repeating such an act.
But don't justify your actions. If you want to apologize sincerely, only you must take responsibility for your choice. Other ways to take responsibility for your actions involve –
Accept you made a mistake and forgive yourself

Promise to never cheat on your partner again.
5. Tell the truth, the whole truth
Do you want to know how to say sorry for cheating? Then be prepared to lay all the cards on the table. Your partner will most likely need to know how long the infidelity lasted and if you had strong feelings for the third partner, among other things.
Don't give half-truths! When apologizing after cheating, put everything on the table and provide a truthful account of the story. Your partner might know the whole truth and might just be testing you if you can be honest. So, you shouldn't be caught in another lie.
Be open, honest, and answer all questions sincerely. Your partner should hear the truth from you and not hear it from another person.
Related Reading: 15 Most Common Causes of Infidelity in Relationships
6. Apologize without any strings attached
Apologize for cheating and lying without expecting to be taken back. Since you caused your partner a significant amount of pain, you're expected to apologize even if your partner decides to end the relationship.
An apology cannot depend on whether your partner will forgive and take you back. If it does, such an apology is not sincere. Let your partner know that you're genuinely sorry for your actions, and you're just there to make amends.
7. Consider your partner's feelings
After apologizing for cheating, listen to what your partner has to say if they want to vent. Don't make excuses for your actions or defend yourself. It will help if you don't cut them off while they are speaking but listen intently.
Let your partner know that you understand how they feel, and you know you've hurt them. Don't expect an answer immediately after apologizing, but be prepared to wait and allow your partner to sort through their feelings.
Related Reading: How to Fall Back in Love with Your Partner and Reignite the Flame
8. Let your actions reflect your words
Writing an apology letter to girlfriend or boyfriend for cheating might be is not enough. You must prove you're sorry for cheating with your actions. Don't make contact with the third party and give your undivided attention to your partner.
It will help to remind your partner how much you care for them by showering them with attention and love—or sending them gifts and flowers.
Related Reading: How to Use Acts of Service Love Language in Your Relationship
9. Consider counseling
If you have trouble collecting your thoughts and understanding what you need to do, consider counseling.
Seeking the help of a professional can give you new insight as to why you cheated and help you make amends. You can decide to go alone or invite your partner to come along. Either way, a professional might help you navigate your feelings and express them better.
Also, this will show your partner you're prepared to take responsibility for your actions and that you are ready to make it up to them.
10. Give your partner space
If your partner wants space after giving an apology for cheating, then let them have it. Respect their desires and don't rush or pressure your partner to accept your apology. You've broken their trust, and it might take a while to earn it back.
Your partner will most likely need space to process the infidelity and your apology. Giving your partner space will show that you respect their feelings and you're ready to make it up to them.
This video is perfect for you if you want to know how to earn your partner's trust after being unfaithful.

Conclusion
You can't change the past, but you can influence the future.
Taking responsibility for your actions and being remorseful is the first step in seeking forgiveness. You can only make amends if you know how to apologize for cheating. If you can't express your feelings appropriately, you may end up losing your partner forever without having the chance to make it right.
Following the 10 ways to apologize for cheating above will help you make things right with your significant other or at least give you a fighting chance.
Share this article on
Want to have a happier, healthier marriage?
If you feel disconnected or frustrated about the state of your marriage but want to avoid separation and/or divorce, the marriage.com course meant for married couples is an excellent resource to help you overcome the most challenging aspects of being married.
More On This Topic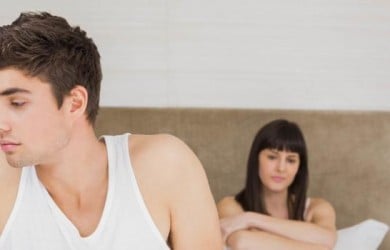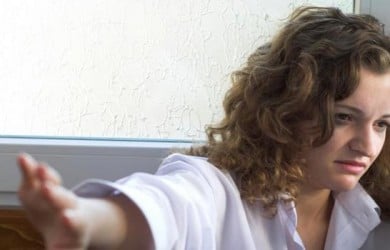 Recent Articles
You May Also Like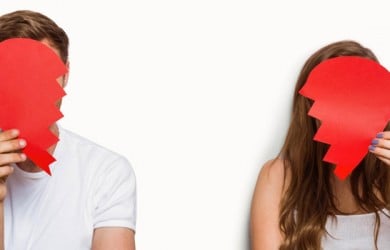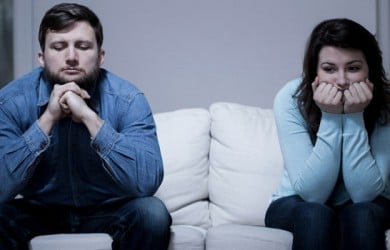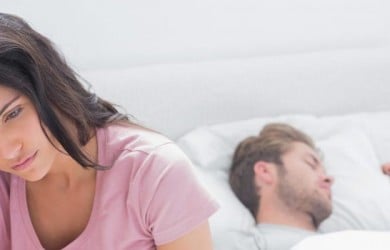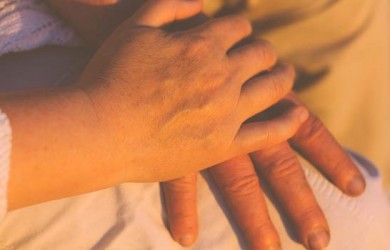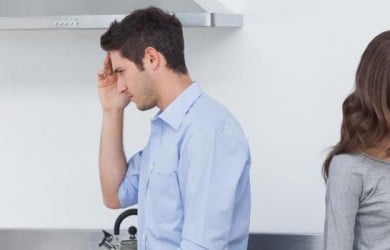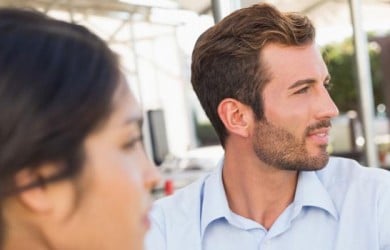 Popular Topics On Marriage Help