25 Reasons When It Is Okay Not to Forgive Someone
Many wonder if is it okay not to forgive someone, mainly because the act is perceived as an acceptance of the ill behavior that needs to be forgiven.
Sometimes individuals don't realize the personal fulfillment and benefits forgiveness involves.
When you can make peace with specific misbehavior or wrongdoing in a relationship, not accept nor forget but find a way to cope and move forward, the results will be a stable, solid, and enduring partnership.
What about the people who find themselves saying, "I don't want to forgive?" Is it ok not to forgive someone who abused you in some way? We'll find out.
Defining forgiveness
Forgiveness is the act of letting go of the anger and negative feelings associated with an abuse or misbehavior a mate directed towards you, whether intentionally or without ill intent.
When a partner shows remorse for their actions, most significant others strive to make peace with the abuse but face a dilemma – deciding not to forgive someone or pondering if they deserve a second chance. Learn about forgiveness with this research.
The importance of forgiveness in a marriage
In a marriage, there will be rough patches, sometimes significant challenges, even misdeeds that warrant the potential for divorce, but couples do their best to work through the difficulties to avoid that outcome, especially if there are children involved.
That means finding ways to make peace without excusing the actions; sometimes, that takes a third party. Learn why this is important and the significance of forgiveness in marriage here.
6 myths about forgiveness
One advantage of forgiving is experiencing a fresh start with a partner after letting go of the resentment and strife you've been carrying. Still, the genuine benefits are not all for the sake of a mate but the emotional and physical release that it allows you.
But many people carry fallacies concerning forgiveness, causing them to wonder is it okay not to forgive. Some include:
A partner is released from repercussions when forgiveness is granted.

Reconciliation is an assumption upon being forgiven.

We should wait until negative feelings subside or disappear to offer forgiveness.

Forgiveness should be immediate.

It's better to act as though no wrongdoing ever occurred in

a committed partnership

.

Forgiving is a way to release yourself from negativity, but that is selfish.
When you hold on to the negativity, it can ultimately affect your overall well-being. Regardless, some individuals avoid forgiving due to the misperceptions associated with the act.
25 reasons when it's okay not to forgive someone
Why you should not forgive someone is a tricky question to answer since, in almost every situation, it benefits you to find forgiveness to move forward healthfully for you.
If you look at it, on the flip side of the coin, considering what if someone does not forgive you, especially a partner, it will leave you in a state of shame, guilt, sadness, and unable to forgive yourself, leading to emotional distress.
So it is okay not to forgive? Let's look at some scenarios where people feel justified in not doing so.
1. Lies
Lying breaks down trust, something that takes significant time and effort to rebuild if you're able to reestablish it. Even what might seem like little lies can prove harmful since if you lie about minor things, what else would you hide.
2. Distance
A mate who keeps you at arm's length in what they presume is an effort to protect you instead disallows the capacity to establish a bond or grow closer, ultimately creating discord and hurting the partnership.
While this might be a scenario when you're trying to not forgive them, the intention with the effort is not to harm, and intention is everything.
3. Criticize
When you wonder is it okay not to forgive in a situation where a partner is continually making you feel bad about yourself, causing emotional or mental damage, the response would be you don't have to forgive. You also don't need to tolerate such behavior.
4. Broken heart
A mate who doesn't fulfill your expectations as the ideal partner and isn't who you need them to be might deem a situation when not to forgive someone. Perhaps because they led you to believe one thing at the start and now wear a different mask.
5. Changes
Yes – is it okay not to forgive a mate for who they are or not since they can do something about themselves.
Those stuck in a position in life without attempting to grow or evolve but instead blame the world for their stagnation owe themselves an apology before anyone else can forgive them.
6. Past
Generally, you shouldn't hold someone's past against them; however, when not to forgive based on history – a partner will not let you forget about their exes. You are continuously being compared to old mates and not presumably adding up.
Related Reading: How to Let Go of the Past: 15 Simple Steps
7. Character
Wondering is it ok not to forgive someone who assumes you are like everyone else or stereotypes you into a specific type, responsible for their pain and suffering – it is.
8. Betrayal
When you disagree, and your mate chooses to run into the arms of another person automatically, that's a betrayal of trust; something that you can answer yes to is it okay not to forgive, but instead, walk away from.
9. Self-care
When you continue to remind someone of the importance of hygiene and good self-care regimens, but this partner insists on showing up in a messy, unappealing person, it shows a lack of respect for themselves, little respect for you, and is challenging to forgive.
Related Reading: The 5 Pillars of Self-Care
10. Well-being
When you love someone, their well-being becomes a priority and vice versa. It becomes unforgivable when you become less of a priority, and other areas of their lives grow more important, like their finances, work, friends instead.
When a mate neglects you emotionally and physically, it feels like a rejection and can prove damaging to you personally and the relationship as a whole.
11. Accepting love
Is it okay not to forgive someone who dismisses your love because they don't believe they're worth and deny efforts to come with you to attempt therapy to find self-love so they can be accepting of yours?
It can be challenging to forgive someone who doesn't want to help themselves, instead of remaining a victim.
Related Reading: Developing Acceptance Skills in a Relationship
12. Ego
On the other side of that spectrum, forgiving someone who finds themselves the "be all" while playing the supporting character in the partnership is even more challenging.
That means you will always come second to their needs and desires, and no one wants someone who always has to be the center of attention with the world revolving around them.
13. Abuses
Be utterly intolerant of any type of abuse. Forgiveness has no place in a violent or emotionally/mentally abusive situation. These situations need to be left immediately for a safe place.
Related Reading: 50 Signs of Emotional Abuse and Mental Abuse: How to Identify It
14. Let go
Sometimes you need to ask yourself whether it is okay not to forgive when someone needs to let you go because the partnership is simply not healthy. In that instance, you don't want to forgive a mate for destroying the relationship, and that's okay.
You don't have to as long as you still move towards wellness and do not repeat the pattern.
How to forgive someone when they are not even sorry? Watch this video.
15. Abandon
Is it okay not to forgive when someone leaves with no indication of unhappiness, no sign that they're leaving, with everything seeming fine, just disappears, and you have no idea where he went or if he's coming back.
16. Absent
Sometimes it's ok not to forgive the person who is absent, albeit in the same room, almost a ghost abandoning you while sitting beside you. There's no communication, no interaction, no affection, but there is a heart-pumping, a mind that thinks and simulation of a relationship.
17. Reconciliation
A mate might assume that a fight is resolved because they apologize. Now you should be accepting of them and move forward. The anger dissipates, and life goes back to normal.
It's okay if you don't want to reconcile the issue. It depends on what transpired. Only you can determine if you wish to forgive and when healing occurs.
18. Boundaries
When you do forgive, and boundaries are still crossed, it's okay to take that forgiveness back and send the person on their way. We all set intentions at the start of a relationship and let our mates know what is acceptable and what's not.
If a partner steps over that line, we might forgive once and offer a second chance. To do it again is cause not to be forgiven a second time.
19. Own it
When you show anger to a partner for perhaps something that seems trivial, but in reality, the reason you're upset has an entirely different root; you're being dishonest with them and yourself. That's disallowing a fair shot at forgiveness for the genuine problem.
You need to own the real issue and give your mate a chance at redemption.
20. Acceptance
You won't forgive your partner and are despondent because you have a firm belief that they will believe that you accept the behavior associated with the apology they're offering, essentially creating an impasse.
While you don't condone their actions, you will ultimately heal and, at that point, decide as to whether you can find forgiveness.
21. Trouble is exciting
There is a semblance of excitement to having an ongoing issue that seems to bring you quiet enjoyment because you're receiving attention from your partner. That can become something you crave, so you drag out the problem denying forgiveness.
That's genuinely an unhealthy mindset that requires forgiveness from your mate.
22. Interaction
A common misperception is that to forgive a mate. You need to speak with them or interact with them to witness your reaction to making peace with the situation. That's a myth.
Healing is a personal journey of you working through your own emotions and the personal anger and resentment that you carry to come to the point of renewed well-being. If you've moved on from that person, they don't need to know that you've reached this point.
23. Mutual forgiveness
Forgiveness is something you give without requiring something in return, kind of like you would do with a gift. You give of heart without wondering what you'll receive. If the other person chooses to reciprocate, that's a bonus; if not, that's cool too.
Ultimately your benefit is that you've healed because you found peace with the issue. A partner forgiving you will come the moment they heal.
Related Reading: Benefits of Forgiveness in a Relationship
24. Forgive you
When there are problems in a relationship, and it looks as though it's not going to work out, it's not always the other person you need to forgive. Sometimes you need to look internally and find a way to forgive yourself for your part in the demise.
It takes two for a partnership to work, and there are always two roles in its defeat. That doesn't mean self-blame; it just means being gentle and finding healing and forgiveness within.
25. You don't want to
Sometimes we just don't want to forgive. Call it stubborn pride or no desire. As long as you can progress on a healthy path, you will eventually look back and heal, but it will simply take you more time.
Read this book if you find yourself in this position relating to forgiveness being a choice.
What happens when we don't forgive someone
When we choose not to forgive someone, eventually that person will find peace with the issue and heal, but it will sit with us as a grudge. Grudges only make us stew in bitterness and anger, and that's unhealthy.
It doesn't bother the other person because they generally move on. The only person it affects is you.
While it seems to benefit the other person, forgiveness ultimately is more advantageous for the person who does the forgiving. It heals us from the inside out, and that's critical for our well-being.
Related Reading: How Holding Grudges Affect Relationships and Ways to Let Go
Final thoughts
In reality, if you're allowing problems to sit and fester within you, it's wise to reach out for individual therapy or even couples counseling if your partner has caused the distress and you can't find a way to forgive.
A professional will help you sift through the issues to find a path to healing the problem. That doesn't mean you'll accept what's happened. It simply means you'll let yourself move forward.
Share this article on
Want to have a happier, healthier marriage?
If you feel disconnected or frustrated about the state of your marriage but want to avoid separation and/or divorce, the marriage.com course meant for married couples is an excellent resource to help you overcome the most challenging aspects of being married.
More On This Topic
Recent Articles
You May Also Like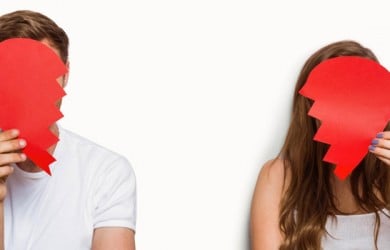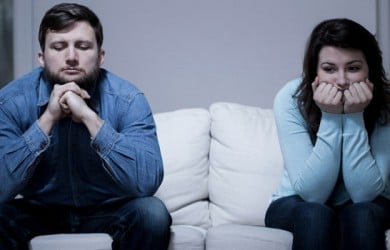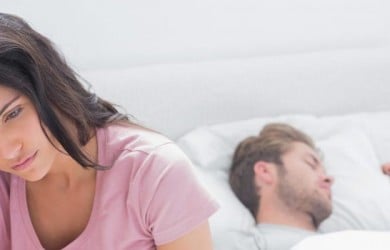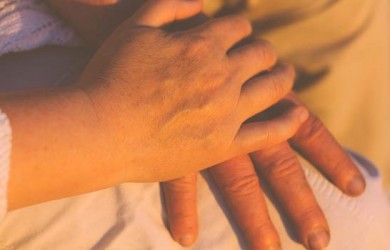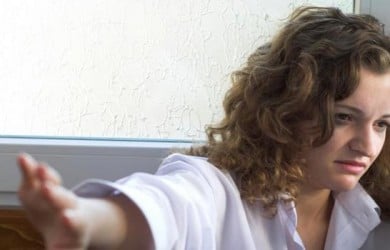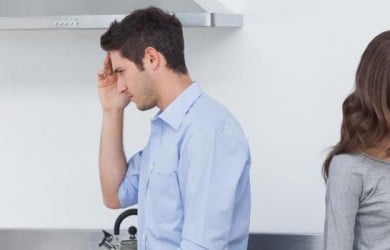 Popular Topics On Marriage Help