How to Forgive Yourself in 9 Different Ways?
It takes guts and courage to prepare your mind to forgive oneself.
Forgiving is an art, a gradual process and a journey toward one's salvation for attaining the peace of mind.
It is a skill that you need to master as you travel through the roadmap of your life and face tough times, decisive moments and critical situations.
"How unhappy is he who cannot forgive himself." ~Publilius Syrus
Messing up is okay
Without forgiveness, man would self-destruct his life and bottle up the negative emotions inside his chest until they explode and make him lose everything.
Holding on to the blame, being a victim of the outcomes and being vulnerable to clichés is easy, but it takes courage to move on, hold on to hope, redo and reframe your actions to mend the broken relationships.
"One forgives to the degree that one loves." ~Francois de La Rochefoucauld
Effect on mental health
Forgiveness lifts off a huge mental strain and directs you toward a healthier mental and physical life while boosting your morale. It teaches you to express compassion and kindness to yourself and others.
It is an effective strategy to deal with stress which encompasses the principles of love and kindness and gear starts the journey to wellness.

"Be gentle first with yourself if you wish to be gentle with others." ~Lama Yeshe
9 ways to seek self-forgiveness
Different ways globally practiced which direct you toward self-forgiveness are detailed as below:
1. Acknowledge the problem
The first step is to identify and acknowledge the problem that is bothering you. Know that you, and only you, can save yourself.
Therefore, it is important to consider the areas you need to work on so that you do not repeat your mistake in the future.
2. Be patient and empathic
Empathy is the root of kindness and humanity.
We, as humans, are the perfectly flawed beings which seek perfection at everything. Unfortunately, the very thought of perfection drives us anxious because we are only capable of excellence, not perfection.
We can excel by learning, improving and staying patient with ourselves.
3. Apologize for your mistake
Once you have committed a mistake, it cannot be undone.
But, the possibility of applying a corrective action which may redo, reverse or compensate for the problem remains intact. Let yourself and your loved ones know that you are deeply and sincerely sorry and you apologize for the damage you are responsible for.
Guarantee that you would be careful and act responsibly next time.
4. Don't cling to the clichés
It is important to know that life continues amidst all the chaos and trouble.
The only way to move forward is to lend a little faith, relearn and continue to grow. Your past actions do not define you anymore if you have learned from them.
So, the next time you undergo a similar event, you would choose to act differently and thus, contribute positively.
5. Process your emotions
Take a break from everything to normalize yourself. When you accept your flaws, you digest the regret, remorse, and guilt with it and evolve into a sensible being.
Furthermore, it helps your emotions to calm down so that you could think rationally. Processing your emotions may take some time but it is promising enough.
At critical times, when nothing else works for you and you end up regretting and blaming yourself, it is necessary to share your thoughts and express your mental state to your loved ones.
Undergo a therapy, meditate, pray and seek social help to help you restore yourself.
7. Practice self-counseling and self-love
Self-counseling comes handy when you are weary of your social contacts and nothing seems to help.
Self-care and self-counseling is a form of self-help which inflicts confidence and trust in yourself and helps you monitor your life steadily.
8. Repair your relationships
Every event brings lessons in your life.
Knowing that it is a learning experience which helped you acquire wisdom and a sense of responsibility is worth mending your broken relationships.
Relationships need time, care and trust, and can be fixed if you sincerely apologize to the other person, work on yourself and continue to try.
9. Work on inner peace
You can acquire inner peace by staying vigilant and molding yourself into your best version.
Make sure to meditate, exercise, spend quality time with your friends and family and maintain a work/play balance in life.
Share this article on
Want to have a happier, healthier marriage?
If you feel disconnected or frustrated about the state of your marriage but want to avoid separation and/or divorce, the marriage.com course meant for married couples is an excellent resource to help you overcome the most challenging aspects of being married.
More On This Topic
Recent Articles
You May Also Like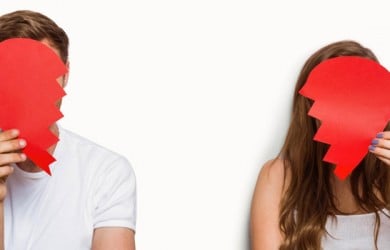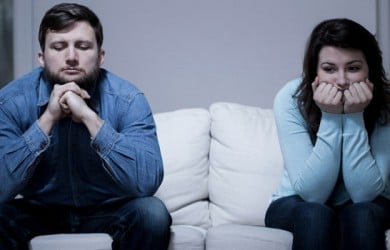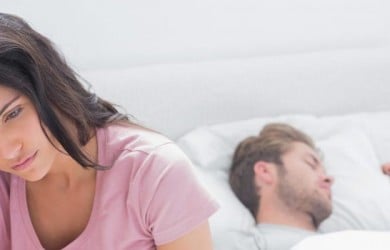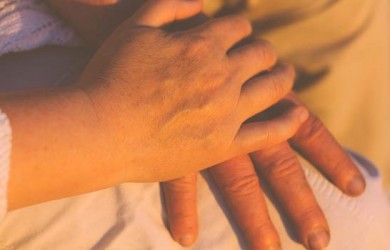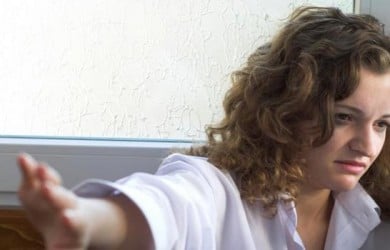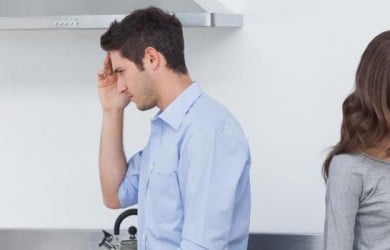 Popular Topics On Marriage Help