20 Painful Reasons Why Love Hurts so Much
Everything you see from the time you were a child watching fairytale cartoons to a teenager reading about love in books or seeing romance in movies or on TV, these tell you love is supposed to be perfect and exhilarating.
None mention that there is pain in the mix or that you'll need to endure hurt along with the emotion. Love is supposed to be the ultimate conqueror of all the bad in the world. Unfortunately, sometimes it uses its power to bring the strongest person to their knees.
While love is responsible for some of the most blissful moments in our life, it can turn these moments dark in a matter of seconds. So why does love hurt so much?
It's not always the sole culprit. It generally has a little help in sort of an "entourage-like" effect. (Entourage effect is a term used with CBD therapy)
It will work "synergistically" with things like insecurities and fears to culminate into pain, hurt, and despair, especially true in cases when partners are simply incompatible.
That doesn't mean you'll never experience pain again. It simply means you need to nurture and coax true love to stick around. Learn how to let go of pain caused by love from the past with this podcast.
Why does love hurt so much?
Experiencing loving relationships is almost like enduring growing pains. The wrong partnerships eventually end in hurt but out of these come life lessons you might not want to face about yourself.
Still, you'll learn things you need to work on personally, gain insight into what you need and desire in an ideal mate, and get guidance on coping with conflicts or rough patches in the future.
The pain of love is not genuinely in the emotion you experienced but the ending and the need to move on. It's sort of a kick to the ego, maybe. Read about "The Pain Of Love" in detail with the attached book.
Why is love so painful?
Love typically hurts under imperfect circumstances.
When you love someone, and the two of you face challenges, rough patches, or the relationship is not necessarily a good matchup, love combines with disappointment, anger, or your ego gets bruised at the notion you can't make it work. Each of these causes you to feel angst.
Plus, loss, particularly with someone you've come to love, brings grief regardless of the situation was not ideal or the partnership saw difficulties. There are, in fact, stages that each person needs to follow to heal from the experience.
Leaving something that has become comfortable and familiar in favor of what's unknown, not knowing what to anticipate or even if there is something else, is scary. Fear can magnify the pain.
Love is as painful as physical pain
Emotional pain is processed within the brain using comparable circuitry to that which processes a physical injury causing a "social and physical overlap," to quote Naomi Eisenberger, Social Psychologist who is unsure how this "piggyback" occurred.
Check her research here.
20 painful reasons why love hurts so much
Love is painful primarily because people often place too many expectations on the emotion. In many cases, it can't live up to that high of a bar.
Let's look at some things that occur to cause pain in love.
1. Fear of the unknown
When you love someone so much it hurts, there can be fear associated with the future. Many people worry if their partnership will progress forward or if a mate's feelings might begin to fade. That apprehension can be painful.
2. Love is not always a given
If you love someone so much it hurts, and with the expectation that the feelings will be reciprocated, but the partner is not as enthusiastic about the relationship as you hope, you will be hurt in the end.
Related Reading: 

5 Relationship Expectations That Are Harmful for Couples
3. Exercise to alleviate withdrawal
Is love supposed to hurt? Well, physical pain is associated with love due to chemicals released from the brain reminiscent of those sent out when you exercise.
These are released when you're enjoying a wonderful time with your partner. Once the date ends and your partner goes home, the body goes through what feels like withdrawal, ultimately seeming to crave that interaction again. It can appear as pain.
4. Control is not yours
When it hurts to be in love, it's often due to a lack of control. You can't ensure the other person develops the same feelings at the same pace or with the same "strength" as you believe you're experiencing.
Not being able to "push" your partner along can send you spiraling and be scary and painful.
Related Reading: 

Relationship Quality Control
5. Loss is difficult
One of the reasons why does love hurt is the fact of loss. If the partnership doesn't work out and the partner disappears from your life, partners feel responsible for the loss causing the extensive hurt. It's often harder to deal with death.
Related Reading: 

25 Ways to Cope When Someone You Love Leaves You
6. An addictive quality
Addictions are painful, and love can be comparable to an addiction for some individuals as they are willing to do anything for their partners and will drop everything to be with that person.
The idea of not seeing them brings them actual physical pain. That borders on the extreme, however.
Related Reading: 

Love Addiction – Signs, Causes & Treatment
7. Dreams are destroyed
When you fantasize and "dream" about what will be and then a mate decides things are not working out, your dreams, plans and goals that you have set for yourself that likely include this person are destroyed, leaving you feeling empty, alone, and hurting from love.
8. Rejection is painful
When pondering after a break-up why does love hurt, a primary reason is that no one wants to be rejected. That in and of itself is painful and can carry into future partnerships determining their destiny.
Related Reading: 

How to Manage the Psychological Effects of Rejection
9. Life lessons are never easy
Loving someone so much it hurts can often mean that you fail to see things you might be doing to push that person away. Generally, these missteps aren't recognized until the break-up, and then the life lessons are learned.
10. Why is love so painful
It hurts to be in love with the wrong person because these incompatible individuals are meant to be stepping stones or strengthening opportunities that help you grow and change into the person emotionally and mentally capable of handling a mature relationship.
Many contribute to that pain, even the fifth-grader who gave you a first kiss and then punched you in the arm, each a notch of strength and maturity.
Related Reading: 

21 Ways to Stop Falling in Love With the Wrong Person Every Time
11. It brings caution, which isn't always a bad thing
While there are hurts in love, these bring a sense of caution to carry with you as you progress from one partnership to another, not only in romance but in all relationships.
That's not always a bad thing. It's good to heed the side of caution because not everyone will have the best of intentions.
Here is a video by Dr. Paul detailing why we hurt the ones we love the most.
12. Why does loving someone hurt
Relationships are not always meant to be. Sometimes, the person you're with is not compatible with you, causing a loss of confidence and self-worth. In order to recognize your true value and realize greater confidence, it's in your best interest to allow the pain and walk away.
Related Reading: 

20 Things You Can Do To Feel More Confident In A Relationship
13. Flaws surface that you might have to tolerate
Once the infatuation wanes and you're left with the reality of who this person is, you're unsure if you can tolerate the flaws and imperfections you recognize.
At the same time, you expect that you'll be accepted as is. You will need to deal with the painful reality that can cause either contention or growth.
14. Self-doubt and confusion can arise
If you find yourself asking why does love hurt so bad, you could be experiencing confusion as to whether your mate is the ideal partner for you or if you've made a mistake with this relationship.
Perhaps the perfect partner is still waiting for you, and you're missing out. Doubt can bring hurt not only to you but to a significant other who will likely sense this.
Related Reading: 

5 Things to Do if You Are Confused in a Relationship
15. Projecting is always painful
A partner might ask why does love hurt or have to hurt when they feel blamed for baggage that you carry?
Whether it is the previous rejection or the past trauma that a former partner inflicted or even a loved one might be responsible for, this can show up in an otherwise healthy relationship.
16. Not necessarily the love but what it's reflecting
If you wonder why does it hurt so much when you love someone, there might be something more profound happening. Love might be reflecting elements that aren't of the same vibrance as the love you brought into your life.
You need to focus some attention on relieving those hurtful areas and the things that get you overwhelmed so that you can actually enjoy the comfort and happiness of love.
17. The commitment is too great
Sometimes, we don't allow ourselves the time to have love in our life.
That can be painful, particularly if there is someone who wants to bring love into our lives, but we're too overwhelmed and consumed with life circumstances to give of ourselves. Why does love hurt – because we turn it away.
Related Reading: 

Significance of Commitment in Relationships
18. Change is good but can be painful
If you ask why does love hurt so much, you could consider a new partnership when reflecting on that question.
With a new partner comes someone to adjust to, different circumstances, a person you need to make concessions for perhaps change your schedule, maybe not joke so much or laugh a little more, be a bit more serious than you usually would.
Life comes with changes, and often these are good, but they can sometimes turn a life upside down and sideways with adjustments that can be painful to get used to and uncomfortable to deal with.
19. The cause of the pain is not always a mate
Sometimes, a partner might look at you and ask, "why does love hurt," and you'll feel the pain you caused them. It's not always intentional.
Hurt is often not meant, but it doesn't hurt any less whether you're the giver or receiver; depending on your conscience, the giver will feel far worse.
20. Perfection is unattainable
The pain of reality is often too hard to bear, but bear we must when we take the blinders off and realize that our partner is not capable of being the hero that we envision in our fantasies.
No one should anticipate perfection from a partner. Unfortunately, that can happen when dating, with disappointment setting in when pretenses come down.
Is it emotionally normal to love someone so much it hurts?
Whether it's "emotionally normal" to love someone to the extent that it would be painful doesn't seem entirely accurate. It appears the emotion would need a negative counterpart in order to become hurtful.
When experiencing positive love with no challenges or difficulties, love is pleasant, happy, and joyful in each situation. It doesn't become a painful experience unless problems develop or there is a likelihood of a rough patch, a break-up or loss, disappointment, fear of someone leaving, all negative experiences.
It is possible to love someone too much, particularly if it's not returned, perhaps the other person is losing interest, and you're holding on. This can hurt tremendously.
But if you both have a fantastic love for each other for a lifetime, love is happiness and joy until the time comes that death is approaching. Then love hurts because someone will face loss.
In those cases, the suggestion is one will pass on and the other will likely die of a broken heart. That is another anomaly altogether. Ultimately, there is a negative spiral in each scenario that causes love to hurt or become painful instead of just being in love.
Final Thought
Why does love hurt is a question we often ask ourselves, but the answers are tough to find. In reality, if we took a few minutes to consider the idea of love and instances when it hurts the most, there's generally a negative occurring.
Whether we're at a pivotal point in our lives and have no time to give to a new partner, so we push them away, or we love someone too much, and they don't share those feelings, so they walk away. When it's good, it can be wonderful. It's a matter of finding that positive.
Share this article on
Want to have a happier, healthier marriage?
If you feel disconnected or frustrated about the state of your marriage but want to avoid separation and/or divorce, the marriage.com course meant for married couples is an excellent resource to help you overcome the most challenging aspects of being married.
More On This Topic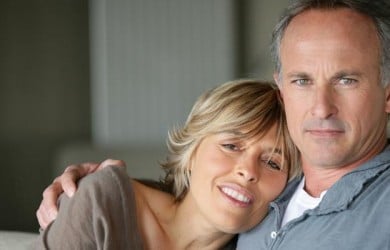 You May Also Like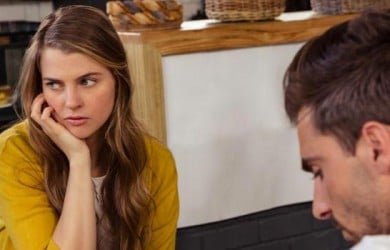 Popular Topics On Married Life