10 Ways to Forgive Your Spouse After Marriage Adultery
It requires a lot of patience, mercy, and perseverance to forgive your spouse who has cheated on you.
You might come across a lot of prophecy, guidance, or sayings on forgiveness in marriage adultery, but actually, it may be tough to render forgiveness for adultery.
If you don't have proper support systems to help you, confusion, mistrust, guilt, and hurt feelings can encompass your mind to the point of depression.
It is indeed a challenging experience that can break most relationships and marriages.
The next question that lies ahead is, should you forgive a cheater? In other words, is there forgiveness for adultery?
And, if the answer is affirmative, how to forgive infidelity in marriage?
Now that you are looking forward to forgiveness after adultery, here are a few tips to get through adultery healthily.
What is marriage adultery?
Before you set out to find ways to forgive adultery in marriage, it is important to know what exactly includes marriage adultery.
For starters, it is important to note that marriage adultery and cheating may be different concepts.
Cheating in a relationship or marriage encompasses various actions or emotions. Marriage adultery is strictly defined as a voluntary sexual relationship between two individuals who are not married to each other.
Cheating in a relationship can be just not following the rules agreed upon. It does not necessarily have to be sexual but can also include emotional or other forms of cheating.
Why does marriage adultery happen?
There are many reasons why marriage adultery can happen. While it includes both partners and their mistakes, it is important to ensure that you do not blame yourself when your spouse cheats on you.
1. Marriage dissatisfaction
One of the most common reasons why people cheat or commit adultery in marriage is when they are dissatisfied.
Sexual chemistry can go for a toss in a marriage after the initial rush runs out. Children, responsibilities, etc., can take a toll on the romance and intimacy in a marriage.
However, instead of reigniting the spark in the marriage, one partner may turn to someone outside of it to fulfill their desires.
2. Feeling unappreciated
One of the other common reasons for marriage adultery is feeling unappreciated. Often, the little quirks of someone we find adorable at the beginning of the relationship are why we start to detest them.
When partners feel unappreciated and unwelcomed in their home or family, they are likely to turn to someone who makes them feel valued and loved.
Related Reading: 

10 Things to Do if You Feel Unappreciated in a Relationship
3. Lack of commitment
Some people are just not made for commitment. However, they may not know this or may be in denial. They get married, only to realize they cannot be rooted in one person for too long. This can lead to adultery.
A study found that people who are less likely to commit are more likely to cheat.
Signs your partner may be cheating on you
Cheating or adultery in marriage is complicated. It is not black and white. Sometimes, it can be difficult to understand if you cheat on your partner.
Does being friendly with a colleague count as cheating?
Does hiding some information to avoid an argument count as adultery?
Well, that depends on you and your relationship.
However, identifying if your partner is cheating on you is equally difficult.
What signs can tell that your partner may be cheating on you? Read more here.
10 ways to forgive your spouse after marriage adultery
Giving your marriage another shot after marriage adultery forgiveness is completely your decision. If you decide to try for your marriage again, the first thing you need to do is forgive your partner.
How to forgive your spouse for infidelity?
If you want to forgive your partner, or are considering forgiving adultery, here are some ways you can do so.
1. Trade bitterness with forgiveness
When you seek answers to 'can a cheater change,' or 'how to forgive a cheater,' it won't be easy to find a way out of your distressing situation.
In the beginning, disappointment and anger are inevitable. Whatever form of anger projection you resort to, do it in moderation, after which, and take the time to evaluate the consequences of your actions.
For example, you may choose silent treatment towards your spouse. Does it solve the problem? What if they give you space by staying with the other person?
Replace the bitterness in your heart with forgiveness.
How many times have you sinned against God, but He still has the grace to pardon you and call you His child. Memorize this verse whenever you think of the infidelity issues in your marriage. It will help you to forgive your spouse.
2. Get past the pain
Yes, it pains to know someone is competing with you to win your spouse's heart.
Get over it, anytime you think of it, nurse the wound through a motivational book, share with friends who have dealt with serial cheating partners, and learn how they manage to forgive their spouses and still live with them unconditionally.
It is not a walk in the park. But, if your partner regrets their actions, and if you have decided to forgive your spouse after adultery, don't give up until you truly forgive your spouse.
3. Love again
Try to strengthen your love despite the hurt. It might be the beginning of a change in the dynamics of your relationship.
But you never know that things might eventually work in your favor despite adultery. The act, although disdainful, could help your bond to become even stronger than before.
At this moment, forgiving a cheater, especially your partner, might seem impossible. Leave apart, love!
But, if you sincerely try to forgive your spouse, you might witness miraculous changes in your relationship.
It is possible to revive the love in a relationship if both partners are willing to try it honestly.
Watch this video on rethinking infidelity. This video can help you forgive adultery and move on in your life.
4. Never allow bitterness to get deeply rooted in your heart
You slept late because of an upcoming presentation at work tomorrow. The morning alarm rings and you don't feel like waking up, but the thought of the presentation throws you off the bed.
Likewise, you will never feel like forgiving your partner but look at the effect of holding the grudge in your heart to your emotional and physical health, not your spouse.
If you choose not to forgive your spouse, are you doing more harm or good to your health?
There is no need for extreme bitterness or anger that deprives your physical health. Forgive your spouse and let God work on their weakness for you.
Religiously speaking, although the Bible accepts divorce on the grounds of infidelity, it urges us to forgive without quoting the type of sin.
The moment when you think of your partner's unfaithfulness, and you seem to have no ill feelings, then you are on the right path to forgiveness.
5. Look at the bigger picture
If you wonder if a relationship can go back to normal after cheating, don't rush to any conclusion too soon. Do not even try to seek immediate answers.
Don't just look at your spouse as an enemy and only focus on infidelity. Look at the positive attributes of your spouse.
Look at some of the defiant behaviors you commit daily, yet your partner still chooses to stay with you.
All sins are equal before God. Your partner sought a pardon after the act; it is time to look at the broad aspect of your married life. Do you still have something you enjoy in the marriage, despite the betrayal?
6. Seek help
Forgiving a partner for cheating is not an easy task. At this time, taking help from the important people in your life can be very comforting. Speak to your friends and family. If need be, speaking to a professional can also help greatly.
Meanwhile, you can also opt for couples therapy if you want. It will help you forgive your spouse and also rebuild your marriage.
You can also take an online save my marriage course to get through this tough time.
7. Give each other time and space
Cheating can be a huge problem to digest. If you force your partner to speak to you or make a decision prematurely, you might regret it.
Forgiveness also comes with time. You can see things more clearly as you are given more time and space. Take the time and space, and give the same to your partner.
8. Ask what you may
When forgiving marriage adultery, it can be not easy when you do not have the details of the affair. Sometimes, we imagine things to be worse than they are.
If you have questions, do not shy away from asking your partner. However, make sure you do not ask these condescendingly or in a blaming fashion. Try to have an actual conversation.
9. Be patient
Patience is an important virtue in life. It especially goes hand in hand with forgiveness. When you are trying to forgive your spouse after adultery in marriage, you need to be patient with yourself and them.
While you may want things to be normal as soon as possible, rushing them will only damage you and your marriage.
Related Reading: 

Patience in Marriage: Step to a Healthy Relationship
10. Make a final decision
It may be the most difficult thing you have done in life, but the final step is to make the decision.
Considering everything mentioned above, make a final decision and stick to it. While it can be emotionally challenging, you will become stronger on the other side.
Related Reading: 

Ways to Make a Strong Decision Together
FAQs
Here are some frequently asked questions about adultery in marriage.
1. Can you forgive an adulterer?
Can adultery be forgiven? Or can you be forgiven for adultery?
You can forgive an adulterer. However, it depends on various factors, such as the extent of adultery and your relationship.
Some people give their spouse another chance, forgive the adultery, and can rebuild a really good marriage for themselves. However, others may be unable to do the same and end up separating.
Whether or not you can forgive your cheating spouse depends solely on you and your relationship.
2. Can a marriage go back to normal after cheating?
A marriage can go back to normal after cheating. However, it requires a lot of work. Both parties have to work together to rebuild the marriage equally.
If you want your marriage to go back to normal after cheating, ensure that transparency and honesty are going forward. It would be best if you committed to making your marriage better and normal to overcome this setback.
3. What does the Bible say about forgiving your spouse for adultery?
Will God forgive adultery?
While cheating in a marriage is considered a serious offense against God and his will, the Bible says that God forgives those who repent for their wrongs. However, forgiveness does not mean they do not have to deal with the consequences of their actions.
The takeaway
Take one day at a time. Complete healing takes time.
In the meantime, surround your mind with positive thoughts to soften your heart for forgiveness.
It will take years to accept the sad reality and forgive your spouse. But, the idea that your partner's unfaithfulness never raises resentment is a step towards forgiveness.
Share this article on
Want to have a happier, healthier marriage?
If you feel disconnected or frustrated about the state of your marriage but want to avoid separation and/or divorce, the marriage.com course meant for married couples is an excellent resource to help you overcome the most challenging aspects of being married.
You May Also Like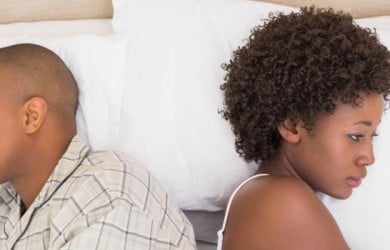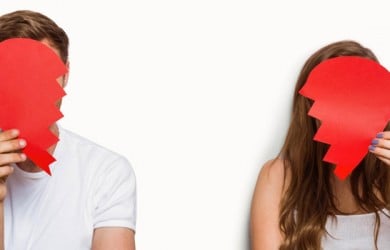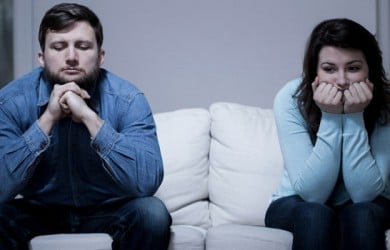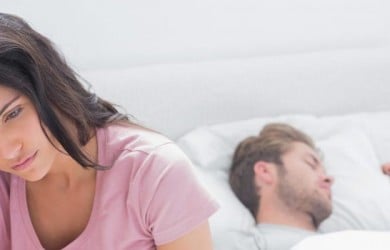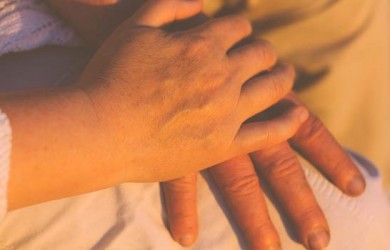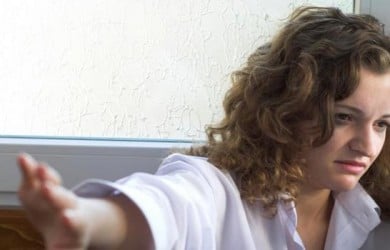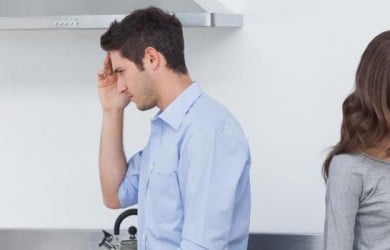 Popular Topics On Marriage Help