How to Forgive Your Husband for Cheating: 15 Ways
If you have discovered your husband's infidelity, you could be going through a frustrating and confusing time that is bringing up a lot of questions. One of these questions could be, "how to forgive your husband for betraying your trust?"
Cheating can indicate the end of a relationship, but some choose to repair their broken relationship by figuring out how to treat a cheating husband.
Learn why forgiving your spouse can set you free and how you can repair your relationship if you choose to stay with your partner.
What to say to a cheating husband?
Discovering your partner's infidelity can be deeply upsetting and unsettling. Your 'once a happy' marriage could be hanging on by a thread now and you may think that you won't be able to recover from it.
However, you and your husband can work things out, get past the rough patch, and be better than ever. But, you should not just ask yourself, 'how to forgive him for cheating,' but whether staying together is the right thing for you.
Even if you make an effort to survive the unfaithful marriage, when you think about your beloved husband cheating on you with another person, it makes your blood boil.
You keep wondering and trying to find answers to questions like how to forgive a cheating husband? You might want to understand his betrayal, but that is usually difficult to figure out.
The reason for the infidelity can be anything, from difficulties in your marriage, his past or just attraction to another person. It would be best to make peace that you might never have a satisfactory reason for his disloyalty and infidelity.
The agonizing betrayal of trust is mostly too much to get over. However, if the cheating husband regrets what he has done and is even more miserable than you are, you may feel motivated to survive the shock together and save the marriage.
The relationship's fate depends on how dedicated the couple is to save the marriage, how much history the couple has, and whether they have children.
Why is forgiveness important?
Forgiveness can add to lasting mental and physical health by removing the stress that someone's betrayal or hurt puts you in.
Holding onto a grudge can be stressful as it compels people to relive hurtful moments and not take active steps to move past such incidents or experiences.
Studies show that when a person is in a happier state of mind, they take on a more empathetic and forgiving attitude towards people who have hurt them somehow. Holding grudges, on the contrary, makes the person feel worse.
By trying to learn how do you get over your husband's cheating, you make an active effort to unburden yourself of the weight of holding grudges. Forgiveness will make you feel lighter by giving you a path to leave the unpleasant past behind.
Related Reading: 

The Significance and Importance of Forgiveness in a Marriage
Can you forgive your cheating husband?
It is possible to forgive a cheating husband, but it is usually not easy.
Learning how to forgive your cheating husband can be extremely hard as your feelings and trust might be hurt by their actions or words.
Forgiveness can be a slow process when the wounds of betrayal or hurt are too raw and deep. But with time and the willingness to forgive, you can heal things between you and your partner.
However, remember that forgive and forget are two separate things. Even if you choose to forgive your partner, you can allow the painful experience to remind you of what is required in your relationship.
Acknowledge that forgiveness means remembering the events of the past but choosing to work towards a resolution. It is not a denial of reality but moving ahead by acknowledging it honestly.
15 ways to forgive a cheating husband
If you are someone struggling to know how to forgive your husband for cheating, you need to have an open mind. Make use of these tips to repair your relationship healthily:
1. Acceptance first
There is no way for you to learn how to forgive your husband if you don't accept the truth of what has happened.
Being in denial can help you avoid immediate pain, but eventually, the problems in your relationship may get worse. So, learn to accept that your partner has betrayed your trust because there is possibly something wrong in your relationship.
Acceptance is the first step toward recovery.
Related Reading: 

Developing Acceptance Skills in a Relationship
2. Don't neglect your emotions
It is only human to feel devastated, angry, heartbroken, shocked or sad when you catch your husband cheating on you. Acknowledge your feelings and do not ignore your emotions; face them.
If you run away from your feelings, all the emotions will eventually build up inside you and you might explode like a bomb. You could be hurt and wonder how to forgive your husband and move on with your life.
But, the most dominant emotion that you may feel will be anger. You will want to take your anger out by hurting your cheating husband or by taking revenge.
However, try to channel this anger towards improving your relationship instead of further harming things with your harsh words.
2. Practice forgiveness
When the person you have vowed to stay with and love forever cheats on you, your first instinct is to curse him and never forgive him. Forgiving a cheating spouse is not easy.
But, forgive your husband not because he is sorry and has apologized a million times; forgive him for your peace of mind because you deserve it. Research shows us that letting go of mistakes and practicing forgiveness is important for a prosperous marriage.
So, how to forgive your husband for cheating? Forgiveness does not mean that you are overlooking the insensitive behavior of your husband.
Forgiveness means that you are better than this, you will not waste your energy and time holding on to the betrayals and anger, and instead, you will put that time and energy into recovering your marriage.
It is not going to be easy, but it is still possible to forgive him when you cannot help but picture your husband betraying you and you start feeling nauseated; think of your happy place or distract yourself and do something, so you do not think about it for too long.
Related Reading: 

How to Practice Forgiveness in a Relationship
Watch this video to learn why we hesitate in forgiving others and why it is still worth it:

3. Give each other space
If your husband has recently cheated, naturally, you want him to always stay close, where you can keep an eye on him. You need to keep in mind that once you have planned to forgive your husband, you need to trust him and not hurry the process.
Do not turn into a clingy partner, constantly breathing down your husband's neck. Spend some time apart and get your thoughts in one place. When you feel ready to live with him again, move back together with a fresh new start.
Related Reading: 

15 Signs You Need Space in Your Relationship
4. Acknowledge your part
If you are trying to truly repair your relationship after your partner's infidelity, you should try to recognize whether there might be things that you could've done differently.
Your partner's infidelity could be a symptom of a deeper problem in your marriage. Both you and your partner may have ignored these because of complacency or your busy schedule. Recognize your contribution to the problem and help you rectify things in a better manner.
5. Start anew
Build a new marriage and make it your goal to survive the anger and insecurities. You and your husband need to reassure each other to come out of this rough patch.
Learn how to forgive a cheater first, give him a second chance, and you might see the change in your husband soon.
6. Talk to confidants
Try talking to a close family member or a friend, as it can help you process your emotions better.
Your loved ones can guide you when trying to find effective ways to learn how to forgive your husband. They can let you know how to do this without sacrificing your self-respect.
If you find unhealthy ways to deal with the situation, your loved ones can also point out if you find unhealthy ways to deal with the situation.
7. Try couples counseling
Sometimes you need the help of experts when dealing with how to forgive your husband.
A licensed therapist can help you understand the root of your problems and how you both can heal the wounds that infidelity has caused.
Instead of indulging in a vicious cycle of blame and victimization, you can find constructive ways to answer the question, "How can I forgive my husband for cheating?"
Related Reading: 

Couples Counseling and Why It's so Important
8. Express how you feel
Holding back your feelings from your partner might deny them the chance to truly understand how their infidelity has impacted you.
Letting your partner know how you feel might also help you relieve some of the anger you may feel towards your cheating partner.
Related Reading: 

How to Share Your Feelings With Your Spouse
9. Ask questions
Give yourself the chance to understand your partner's perspective and reason by asking him what you need answers to move forward.
Don't overindulge and ask questions that might hurt you and your partner. Questions like, "Do you still love me," "Do you wish to continue this relationship," or "What led you to cheat" can be crucial for you.
You have the right to know the answers to questions that directly impact your understanding of the situation.
10. Don't talk about the other person
While it can be tempting to ask questions and make remarks about your husband's cheating partner, this is often not productive.
Stop yourself from discussing the cheating partner when trying to learn how to forgive your husband, as this may further disturb you and constantly relive the betrayal.
The bitterness will grow if you keep thinking and talking about your husband's accomplice in the affair.
11. Don't blame yourself
You may find reasons to blame yourself entirely for your partner's infidelity.
Blaming yourself can be highly harmful to your mental health and self-esteem. It also redirects the anger you feel towards your husband or the situation towards yourself.
By blaming yourself, you might be trying to absolve your partner from taking responsibility for their actions. This will be neither healthy for nor for your partner's growth.
12. Re-establish mutual boundaries
Cheating implies a violation of the boundaries you and your husband had established when you decided to be with each other.
If you want to learn how to deal with a cheating husband, you should re-establish your commitment by setting clear boundaries. Discuss these and set new boundaries, as you can iron out the terms of your commitment through these, like fidelity to each other.
Related Reading: 

15 Must-Have Healthy Boundaries In Marriage
13. Leave the affair behind
Once you have decided how to forgive, refrain from throwing sarcastic taunts in his face and reminding him again and again about what he did wrong; give him a chance to become a better husband.
In deciding to learn how to forgive your husband for cheating, you seem to be establishing your desire to move past the infidelity. Then by not bringing it up repeatedly, you'll be doing just that.
14. Rebuild trust
Cheating often includes a break of the trust that exists between a couple. If you have been asking, "How do I forgive my husband for cheating on me," you need to look at actively working towards rebuilding your trust.
Trust is essential in any relationship, especially in the ones where it has been broken. Without trust, the wound of infidelity may fester over time and destroy the love between you two.
Related Reading: 

5 Tips for Restoring Trust After Infidelity
15. Address the root problem
Infidelity is usually the symptom of a more significant problem in the relationship. To address this problem, forgiving a cheating husband is of no use.
Take time to understand what made him cheat and see if there are ways to positively tackle this problem.
However, make sure that you are not sacrificing your self-respect in figuring out, "Should I forgive my husband for cheating?"
Takeaway
Understanding how to get past your husband's cheating requires strength and maturity.
It is relatively easier to walk away or ignore the issue at hand. However, truly dealing with the root problem that caused the infidelity requires real fortitude.
You can try to follow some simple tips to help rebuild the trust and bond in your relationship. However, all these steps will only give you limited relief as forgiveness is what will truly heal your relationship.
Share this article on
Want to have a happier, healthier marriage?
If you feel disconnected or frustrated about the state of your marriage but want to avoid separation and/or divorce, the marriage.com course meant for married couples is an excellent resource to help you overcome the most challenging aspects of being married.
You May Also Like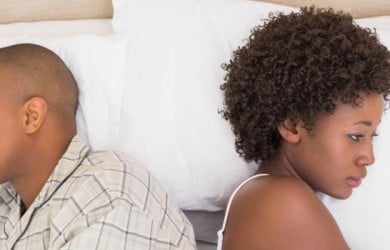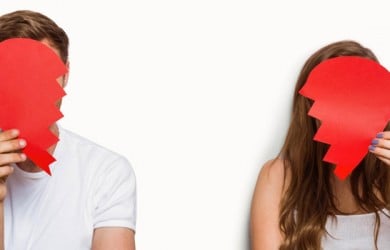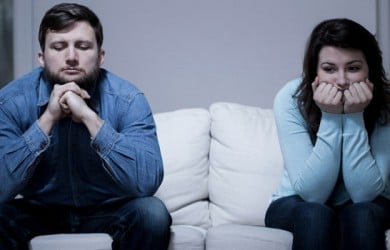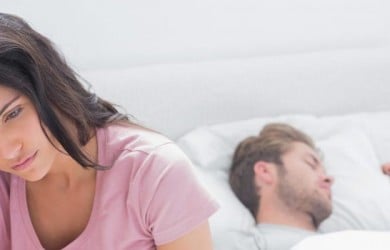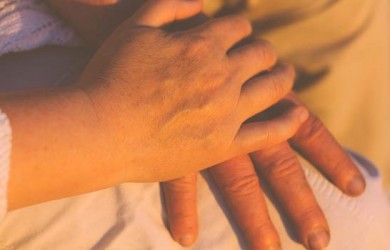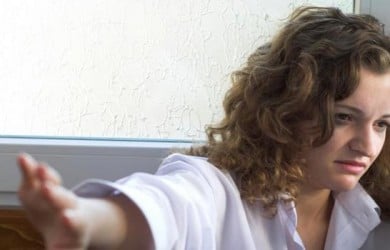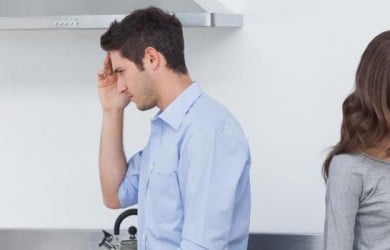 Recent Articles
Popular Topics On Marriage Help