Best Acts of Forgiveness to Strengthen the Bond of Marriage
Forgiveness rebuilds trust in marriage as well as eliminates doubt among couples. To be forgiven or to forgive your partner involves two willing parties keen on restoring their marriage. The forgiving party is ready to bury all the differences while the offending partner accepts to take charge of their actions. To strengthen the marriage bond, partners must incorporate both verbal reassurance and practice forgiveness activities to prove their unmarred love for the partner.
Forgiveness activities for the forgiven spouse
1. Write apology letters
Complete forgiveness requires patience and understanding especially if it was a failure on your part with the solely because of your careless behavior. Write an apology letter and express your feelings through writing. Writing communicates volumes to your spouse, in the era of social media and digital solutions, a partner who goes out of the way to write an apology letter means he/she feels sorry for the action and is willing to change for the better for the sake of peace and unity in the marriage relationship. Let the content come from deep down your heart, not like a copied poem.
2. Surprise your spouse with a gift
Gifts have a deeper emotional feeling for women than for men. A gift derails the feelings of guilt to the forgiven partner while it mends the heart of the forgiving partner. The impact depends on the choice of gifts; careful selection portrays a deeper understanding of your spouse's needs and taste softening the heart. Additionally, it shortens the time your partner holds to the hurt feelings.
3. Give your partner undivided attention
Creating time for just the two of you improves your love life. Your partner has full control of what happens in your life, with this, it completely changes the dynamics of the relationship. Once again your partner feels special, valued, and appreciated in the marriage matrix- a key feeling for forgiveness.
4. Portray acts of love to prove change
Just an "I love you" whisper all the time is boring and monotonous. Look for other means of proving your love as a reassurance of your feelings towards your spouse. Here are a few tips:
Offer to help around the home (some unusual activities)
Forgiveness activities for forgiving spouse
1. Appreciate the efforts
Your partner wrote an apology letter; reciprocate by acknowledging receipt and appreciating the effort. It is time to write a thank you letter to uplift his/her spirit in a bid to prove your level of commitment to the marriage. Never overlook any small deeds in the journey towards forgiveness, it makes a difference.
2. Engage in fun activities
It is time to play a game together, go for that nature walk you avoid for some reason; it helps to give you space to rekindle your love as you strive to get rid of the hurt feelings. Being close to one another through passionate activities gives you a better understanding of your spouse during this trying time. In fact, you get to learn some of your spouse's positive attributes vital in the marriage restoration.
3. Restore any privileges you might have withdrawn
As a result of your hurt feelings, you might have withdrawn some of the privileges that meant a lot to your partner. If you still continue with the same lifestyle then it is a clear indication you still harbor bitterness in your heart- a detrimental feeling to allow forgiveness. How will your spouse know you are healing despite the pace? Pick up the pieces and rekindle your marriage relationship.
4. Create time for an intimate talk
Hurt feelings create distance among couples; you accept to forgive; this is the time to create time for your partner to share your gut feelings. Use powerful words to appreciate your partner as you look at each other straight in the eyes. What a romantic experience to start the journey towards forgiveness.
5. Support the new changes in your spouse
Your partner strives to work on your concerns; understand the change never comes instantly. A sustainable change is a gradual process; your role during the baby steps determines the period of complete adjustment or a relapse to actions that convey hurt feelings. Appreciate and positively complement the changes. As long as there is an effort, do not force an instant transformation or yell insults when there is a slight relapse.
Forgiveness requires both verbal and nonverbal communication, it is upon both the parties to notice either of them in their spouses and support them to become better. At times change is inevitable; exercise patience and prayer; hopefully love will be restored!
Share this article on
Want to have a happier, healthier marriage?
If you feel disconnected or frustrated about the state of your marriage but want to avoid separation and/or divorce, the marriage.com course meant for married couples is an excellent resource to help you overcome the most challenging aspects of being married.
More On This Topic
Recent Articles
You May Also Like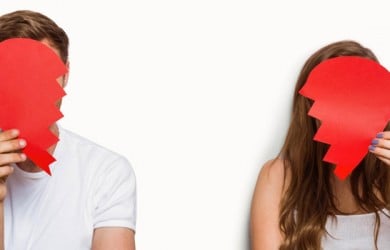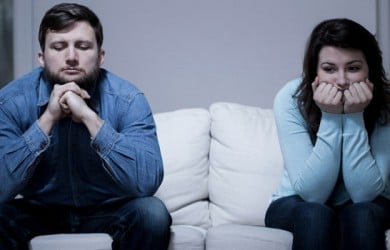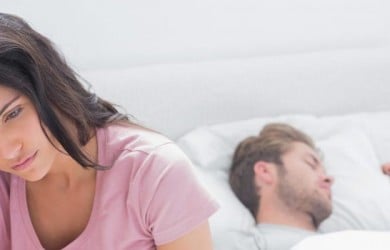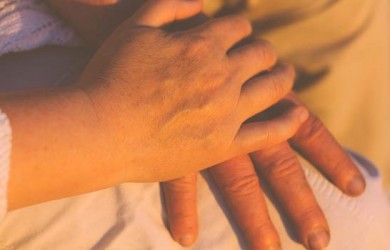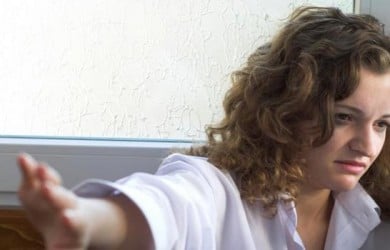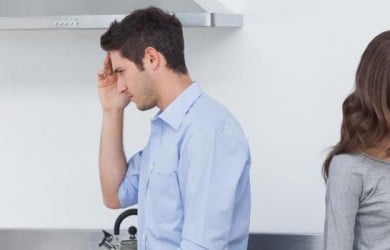 Popular Topics On Marriage Help