15 Things You Learn in Relationship Counseling
Many people think you must undergo relationship counseling when your union is about to hit the rocks. However, relationship counseling is for all stages of a relationship.
So, you can make relationship therapy a regular feature that helps you and your partner to navigate problems that may threaten to end your relationship if left unresolved. In this article, you will learn what relationship counseling means when to seek therapy, and the important things you will learn in relationship counseling.
What does relationship counseling mean?
Relationship counseling is a form of therapy where couples air their minds, feelings, and thoughts under the guidance and supervision of a professional counselor. During relationship counseling, they are expected to work closely with the counselor to provide solutions to their conflicts and learn tips to make their relationship healthy.
To learn more about the efficacy of relationship counseling, check out this research study by Margot Schofield and other authors. The study is titled Short and Long-term effectiveness of couple counseling- a study protocol.
When is the best time to seek relationship counseling?
You don't have to seek relationship counseling on the verge of separation. It is important to see a relationship counselor when you begin to experience issues that can ultimately end the relationship if care isn't taken.
Here are some signs that show it is the best time to seek relationship counseling
1. Inability to express intimacy
When you notice that it is challenging for you or your partner to show feelings, it might be best to seek relationship counseling to unravel the root cause and provide a solution.
Related Reading: 

How to Establish Emotional Connection During Sex: 10 Tips
2. Unresolved conflicts
If you and your partner find it difficult to resolve one or more conflicts, you can seek help for therapy relationship issues before it gets out of hand.
3. Difficulty in making decisions together
When you and your partner find it hard to decide on something together, and this happens regularly, you should seek relationship counseling help.
Watch this video on how to make decisions together with your spouse:
4. You want a healthy relationship
Overall, if you want your relationship to be healthy and successful, you must make relationship counseling a regular feature in your union.
Related Reading: 

How to Maintain a Healthy Relationship and Build a Fulfilling Married Life
15 things you will learn in relationship counseling
If you are dating someone and considering going for relationship counseling, it might be one of the best decisions you can make for yourself.
Here are some of the things you will learn in relationship counseling
1. It is normal to have differences
One of the things you will learn during relationship therapy is that you and your partner will disagree on many things, and it is okay to do so. Unfortunately, some people make the mistake of thinking that when their partner is not on the same page with them, they might not be compatible anymore.
However, one of the primary reasons you and your partner may not agree on many things is that different parents brought you up in different environments.
Hence, as you get closer, you will recognize the uniqueness of your thoughts, pattern, and mindset, and it will always get easier to reach a compromise.

Related Reading: 

How to Deal with Differences in Relationships Constructively
2. Practice will make things almost perfect
It is important to mention that no relationship can be perfect, but partners can make the union much better when they practice the quintessential tips of a successful relationship.
You need to know that some changes you want in your relationship will not happen overnight. Instead, it might take some weeks or months of practice before you see the desired changes.
Therefore, you and your partner should be ready to work to build the relationship into your desired structure. Of course, your relationship will not be perfect, but both of you will know it is worth fighting for.
3. Communication will save you lots of problems
When you go to therapy for a relationship, one of the vital things you will learn is communication. So often, partners have issues due to assumptions. And they stick to that thought without waiting for verification from their partner.
For instance, if a partner looks sad and depressed throughout the day, the other party might think they are the cause. So, instead of asking their partner the reason for their mood, they will rather keep to themselves.
When you communicate well with your partner, you will understand many things about what they are thinking. It would also help you become proactive when you have conflicts in your relationship.
4. Both parties are responsible for the relationship
When you go for relationship counseling, you will realize that your union is a two-way street. This means that one person should not be entirely blamed for anything that goes wrong in the relationship. If you think your partner is always wrong, you need to know that sometimes, they may be right with a different perspective.
You will learn to acknowledge your partner's feelings, perspectives, and opinions without talking down on them. For a relationship to work and be successful, you must collaborate, put in the work, and accept each other's differences.
Related Reading: 

What Exactly is an Equal Relationship?
5. How to handle stressors together
It is normal for you and your partner to experience stress in other aspects of your lives apart from the relationship. However, it can negatively impact the relationship if you don't try to help your partner overcome theirs.
You will learn how to help your partner recognize and relieve stress so that they can keep up their productivity level.
Relationship consulting will also help you know how to set structures in place for both of you to manage stress properly. You will become familiar with stress management tools during relationship counseling.
6. How to avoid losing your individuality
One of the mistakes that partners in relationships make is they lose themselves when they start dating each other. So even though you are in love with your partner, be reminded that you have other aspects of your life that need attention.
Hence, focusing solely on your relationship without being intentional about other areas of your life might be disadvantageous. In relationship counseling, you will learn how to maintain your individuality and make your relationship work. Similarly, you will learn how to keep chasing your personal goals, interests, and passions.
Related Reading: 

Going from Me to We – Balancing Individuality in a Marriage
7. You and your spouse are human
Sometimes, when we are in love, we tend to forget that our partner is not superhuman. Rather, they are individuals with unique abilities, strengths, and flaws. As a result, some people get disappointed when they notice their partner is not meeting expectations. This is because they have raised the expectation bar beyond what their partner can do.
During relationship counseling, you will learn that your partner is a work in progress, and you should be patient with them. When they make mistakes, help them make corrections because you could be in their shoes next time.
Related Reading: 

How to Understand Your Partner Better: 15 Ways
8. How to set boundaries
Every relationship needs to set boundaries to function normally, and this is one of the things you will learn when going for counseling relationships. Setting boundaries is important to establish and maintain a healthy and strong connection with your partner. Boundaries are simply the rules, guidelines, and principles you live by.
When your partner goes against your principles, they disrespect you. Hence, you may need to communicate your boundaries to them and learn about theirs. This will help the two of you to respect and love each other more.
9. How to resolve conflicts
Conflicts are necessary for a relationship, but if they are not properly handled, they can damage a relationship. When some people see a therapist for a relationship, it is mostly because they need a lasting hack on conflict resolution.
Therefore, the counselor helps partners apply healthy ways to handle conflicts and tackle the root issues of some of these problems. When there are unresolved matters in a relationship, it can affect the bond between partners and strain the relationship.
10. How to better understand your partner
Another important thing you will learn during relationship counseling is a better comprehension of your partner's world. You will build on your knowledge of your partner's love language.
Additionally, you will learn to see things from your partner's perspective to better empathize with them. This will help to reduce misunderstandings that usually happen in a relationship because partners don't have an in-depth insight into what is responsible for their partner's behaviors and thoughts.
Related Reading: 

How to Understand Your Partner Better: 15 Ways
11. What your partner expects from you
Not everyone knows how to communicate what they want to their partners. This is one of the things that relationship counseling will teach. Your partner might need some things from you, but they may not communicate them correctly.
When you see a relationship counselor, they will help to explain better what your partner wants from you. Sometimes, it might be hard to figure out what our partner wants because we are too focused on their mistakes and flaws.
12. How to restore lost intimacy
One of the challenges that some couples face is restoring their relationship's intimacy. Intimacy can be lost due to a busy schedule, unintentionally, lack of communication and commitment, etc.
During relationship issues counseling, you will learn how to stay connected with your spouse. In addition, the counselor will teach tips on rekindling the fire in your relationship when it looks like things are getting boring.
13. How to listen instead of defending yourself
Relationship counseling will teach you and your partner to learn how to listen instead of standing up for yourself. Sometimes, people get defensive when their partners are speaking and fail to get their point because they are not listening.
The act of listening involves understanding and paying attention to the crucial details that the other party is trying to communicate.
Related Reading: 

What Is Defensive Listening and How Destructive Can It Be?
14. How to reflect
Knowing how to reflect in a relationship is important because it prevents you from making poorly-informed decisions. Before you end a conversation with your partner, ensure you think deeply about the major point from it. Then, you and your partner can share lessons from the conversation and how to make the necessary adjustments in the future.
15. It's okay for change to happen in your relationship
Many people don't understand that it is normal and fine for some changes to happen in your relationship. As you and your partner grow older, you will outgrow some things and pick up new behaviors or activities.
You might change jobs, have children or relocate to another country; all these factors can cause changes in your relationship. Therefore, it is important to be flexible and try to enjoy the ride with your partner.
To learn more about relationship counseling for couples at different stages in their relationships, read this study by Cathryn Hunter and Jo Commerford. The study is titled Relationship education and counseling: Recent research findings
How can you make relationship therapy effective?
Relationship therapy aims to make the union between partners healthy and successful. Therefore, in relationship therapy, you are bound to have honest conversations that will benefit you and your partner.
Here are a few ways to make relationship therapy effective.
1. Be honest with yourself
Before going for relationship counseling, search for yourself to be sure if you want your relationship to work or not. It would help if you also were certain that you are committed to the rebuilding process, no matter how challenging it might be.
2. Work closely with your spouse
Try not to be the only one involved in making relationship therapy effective. Ensure you carry your partner along. Also, if you are the passive one, don't discourage your partner's efforts. Be there for them, and show up to counseling sessions.
3. Set boundaries with loved ones
During relationship counseling, it is best to prevent the intrusion of family and friends. You can ask that they respect you and your partner's privacy during this time.
FAQs
How to find a relationship therapist
Many professionals can ideally perform the role of a relationship therapist. Some of them are counselors, marriage therapists, psychologists, etc. These days, when looking for a relationship therapist, the first line of action is to check online. You can conduct thorough research online for relationship therapists who live close by.
Related Reading: 

How to Find the Best Therapist- Expert Roundup
Takeaway
Relationship counseling is a long-term activity that comes with profound benefits, provided you and your partner are ready to put in the work.
During relationship counseling, you will learn objective and quintessential insights from the therapist that will make your union more rock-solid. Therefore, be sure to do your research on a counselor's reputation before signing up for their sessions.
Find out more about how couple therapy helps to reduce overall relationship distress in this interesting research piece by Douglas K Synder and other authors. The study is titled Current status and future directions in couple therapy.
Share this article on
Want to have a happier, healthier marriage?
If you feel disconnected or frustrated about the state of your marriage but want to avoid separation and/or divorce, the marriage.com course meant for married couples is an excellent resource to help you overcome the most challenging aspects of being married.
More On This Topic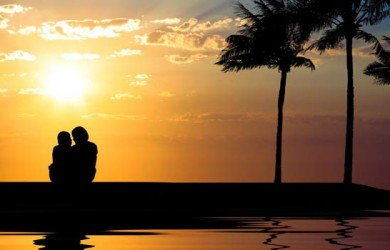 Recent Articles
You May Also Like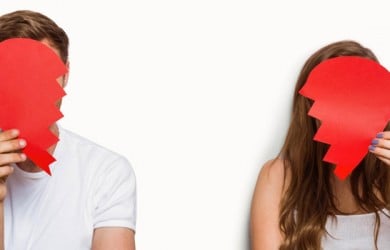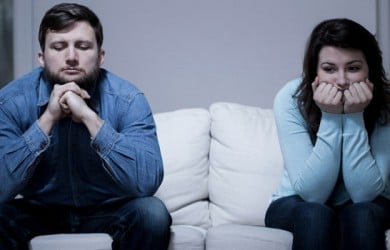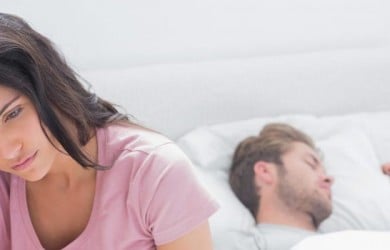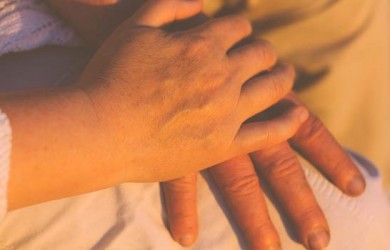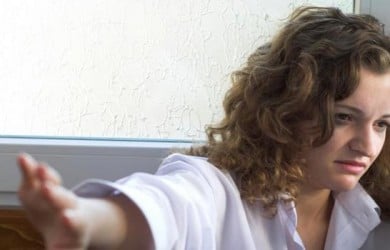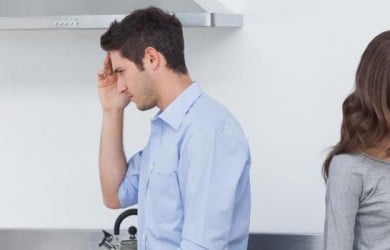 Popular Topics On Marriage Help