Purpose of Relationship Counseling
Perhaps you have been wondering what is couples therapy? whether or not relationship counseling is for you, and what is the purpose of marriage counseling?
Treating distressed relationships through psychology can be termed as couples therapy or relationship counseling. Purpose of relationship counseling is to restore a relationship distressed by a wide array of issues to a better level of functioning.
Helping relationship in counseling starts by identifying what is causing distress in the relationship and then devising a treatment plan to access and mitigate the symptoms. This in turn helps the couple to restore their relationship to a healthier state.
The relationship between a counselor and a couple needs to be built on mutual trust and respect. The couple is assured of complete confidentiality as the counselor provides a safe environment in which they are able to express freely their feelings, concerns, and difficulties.
The counselor gives you enough time, is sensitive and compassionate, showing empathy and understanding as deep hurts and struggles are shared. As the counseling progresses, the counselor may ask open-ended questions in order to draw you out.
At all times the counselor will listen actively, gently challenging you where appropriate and offering support throughout. If you are struggling with anything that is affecting the quality of your life and your interactions with others, then relationship counseling is recommended.
The areas where relationship counseling can be of great benefit are many and varied, depending upon the problems faced in the marriage or relationship.
Couples therapy techniques or couples counseling techniques varies according to the chose model of therapy.
Some of the commonly utilized techniques include psychoanalytic couples therapy, object relations couple therapy, ego analytical couples therapy, integrative behavioral couples therapy, cognitive behavioral couples therapy, and behavioral couples therapy.
Purpose of couples counseling

Couples counseling is a non-judgmental and impartial process, and will seek to reflect your worries and concerns in such a way that you are able to see your situation from another perspective.
It's a bit like taking a look in a mirror. Can you imagine what it must have been like before mirrors were invented? People may have had no idea what they looked like unless they went to look at their reflection in the river or lake.
Sometimes we have something hurtful in our relationships which is causing us a lot of trouble and we just can't see it properly – like when you have a smudge of leftover breakfast on your cheek, or a bit of mushroom stuck between your front teeth, and you go into an important meeting like that.
What you would need is a kind friend to gently take you to the mirror and show you what you need to do. That is what a counselor is like.
Through therapy counselors help us to see the "smudges and snags" in your relationships which are sapping our strength, robbing us of self esteem and confidence and preventing us from being the best we can be.
The aim and purpose of every relationship counseling is to help the couple reach a place where their sense of personal well being is restored.
Why seek relationship counseling
The impact that relationship counseling can have in a marriage can be insurmountable, all it takes is the courage to admit that something is wrong in your relationship and you need help.
There are many reasons a relationship might be in crisis, and if you and your partner engage in a best laid couples therapy treatment plan you can strengthen your bond and save your marriage from falling apart.
Here are some reasons why you should seek out couples therapy:
1. Improve understanding and communication
The degree of satisfaction you experience in a marriage is significantly contingent to you and your partners ability to share and articulate their thoughts and feelings.
Effectively exchanging your ideas, desires and emotions to you partner is pivotal for a marriage to thrive. No matter how exceptional a couple you might be, there would be many instances in their relationship where they would not see eye to eye.
Through relationship counseling you would be able to identify the roadblocks in you current communication habits and learn more effective and efficient ways communicate with one another.
2. Restore emotional and physical connection
As a relationship progresses it losses its emotional and physical or sexual flare. Our day to day chores, minor irritations, feelings of agitation among other things causes our relationship to loose its emotional and physical intimacy.
In long term relationships couples tend to spend less time with each other as way to avoid each other quirks and irritating habits. Such emotional and physical separation can actually be healthy for a relationship and gives both the partners a much needed breather.
However, it is also necessary to know when and how to stop being apart from each other before it is too late. Relationship counseling can aid a couple to understand how and when to restore lost emotional and physical connection in your relationship.
3. Managing expectations
Hoping or striving for a relationship with no conflicts is a very unrealistic expectation. No matter how good a relationship gets it can never be entirely free of conflict.
Expecting what you deserve in a relationship is not unreasonable however, for a relationship to thrive couples do need to manage the extent of their expectations from one another.
When you are in a relationship you need to acknowledge the faults in your partners behavior and learn to let go when they are unable to meet your expectations.
Marital therapy can help you deal with the disappointments that you might witness in your relationship. strategic couples therapy can teach you how to manage your expectations and focus on what you admire ad adore about your partner.
Share this article on
Want to have a happier, healthier marriage?
If you feel disconnected or frustrated about the state of your marriage but want to avoid separation and/or divorce, the marriage.com course meant for married couples is an excellent resource to help you overcome the most challenging aspects of being married.
More On This Topic
Recent Articles
You May Also Like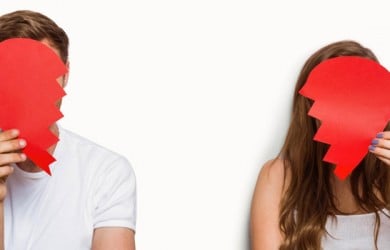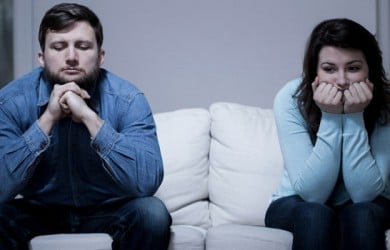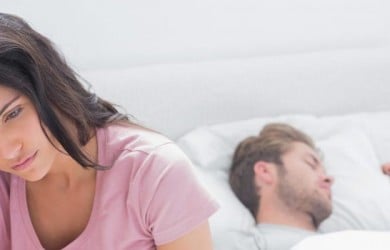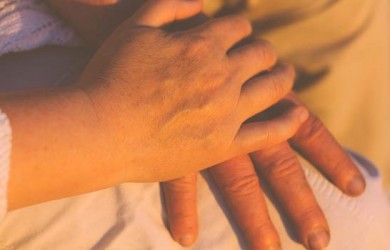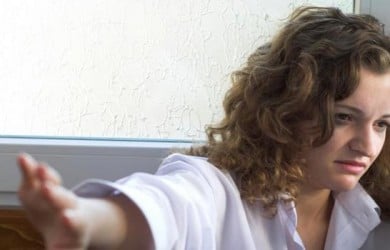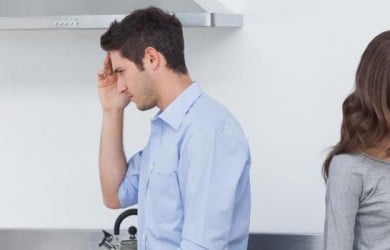 Popular Topics On Marriage Help