5 Effects of Depression in Marriage & Ways to Cope
Depression impacts not just an individual but also affects the relationships they are involved in, especially a marriage.
When one spouse is depressed, the changes in their behavior will impact the other spouse. Depression in marriage can strengthen the relationship or weaken the bonds depending on how the partner reacts to each other at this sensitive time.
If the depressed spouse is isolating themself, the partner can try sensitive and respectful ways to help them open up without fearing being judged. If they instead judge their depressed partner or push them to open up, it might lead to further isolation and negativity.
Read the article to find out more about depression and the marriage problems that come about as a result of it.
What is depression?
Depression is more than a temporary low mood caused by a stressful day or even a few emotionally difficult days.
Depression is characterized by constant sorrow and, at times, irritation, and it causes significant changes in a person's daily experience. The severity of depression can range from mild to severe.
On the milder end of the range, depression may drain the joy out of existence and change perceptions so that the sufferer views much of life negatively. It can produce irritation and hypersensitivity to minor stresses.
Depression in marriages can lead to harmful consequences for both partners.
Depression, if allowed to persist, alters your perception of yourself and the world. People who have been married or in intimate relationships with someone who is depressed may discover their conduct and demeanor have altered.
According to a study, marital conflict is more probable in depressed couples when one or both partners are sad or depressed. In depression, your perception changes and creates a negative outlook and the potential for conflict increases.
A depressed spouse may say nasty things to their spouse, behave irritably in conversation, or ignore them.
How depression impacts marriages
Are you someone with depression, or are you married to someone with depression?
The relationship deteriorates with time, and sadly, depression might enhance the risk of divorce in certain circumstances. Changes in behavior and withdrawal from a relationship can have severe and long-term consequences.
It is critical to get treatment from a health professional who may request medical consultation to diagnose your depression and that of your spouse.
When one of the partners in a relationship is depressed, the relationship or marriage suffers, which may cause stress in the relationship and is one of the ways how depression affects marriage.
Depression in one individual impacts those close to and associated with them. It affects each member's quality of life, feelings toward the depressed person, and general satisfaction with the marriage or relationship.
1. Overall negativity
Depressed people are often indifferent, melancholy, exhausted, and pessimistic. They may have little energy for the responsibilities and joys of relationships and family life.
Much of what a depressed person may talk about might be terrible, and even neutral or good situations can quickly turn negative because they see things through the lens of depression.
Related Reading: 4 Tips on How to Get Rid of Negative Thoughts in Relationships
2. Slacking on responsibilities
If you are depressed, you may fail to take care of your normal obligations and interpersonal tasks because you see what isn't occurring, making your partner and your older children pick up the slack.
Without the depressed partner, spouses accomplish many things on their own. All of these changes in the family dynamic might cause resentment and rage.
3. Fading emotions
You may also find out that emotional connection, closeness, and sexual desire are fading away, leaving your marriage infused with loneliness, grief, and disappointment.
The depressed partner may be unable to emotionally invest in the relationship, as they might feel too low and negative at that point. This may make the depressed spouse doubt their emotions and can also make their spouse feel disconnected from their life.
4. Constant fights
Effects of depression on marriage include repeated and unwarranted fights between the couple as they cannot be on the same page.
A depressed partner may experience emotions that their spouse can find difficult to handle. Their silence might force the spouse to push them towards expressing themself, making them feel frustrated and angry.
The depressed spouse may experience additional difficulties due to the impatience of their partner, feeling overwhelmed by the circumstance, and their partner's lack of understanding. And these could ultimately lead to fights and arguments over the smallest things.
5. Waning sexual intimacy
Depression in a marriage can also impact a couple's sex life. A depressed spouse may lose interest in having sex, which could lead to relationship dissatisfaction for their spouse.
Undeniably, a wife or husband's depression affects marriage when you notice a considerable decline in the sexual activity between a couple. It becomes problematic as the spouse of the depressed person may have desires that are not getting fulfilled.
Causes of depression in marriage
Depression in marriage due to marital problems can induce despair, especially in persons prone to spells of the blues or depression, including a high degree of tension and discovering an affair.
Can a marriage cause depression? Yes, if you have been feeling lonely and alienated from your partner for a long time, it could make you feel depressed.
Depression in marriage or otherwise may develop more quickly in people who feel their partner is unwilling to engage with them to break the pattern, people who lack the communication skills to work through issues, or openness in their marriage.
You may also need to understand, "What is post-marital depression?"
Some people experience depression after getting married as they may find the responsibilities and transition into marriage difficult. They might be overwhelmed by the loss of the life they were used to or underwhelmed by the realities of married life.
Nonetheless, people who have previously experienced depression are more prone to become depressed due to marital troubles, especially if the pattern persists over time. However, for people new to depression, it may be transitory and disappear when issues in the relationship or marriage resolve.
What should couples do if depression affects their relationship?
If you discover that depression is taking a toll on your marriage or relationship, you may want to consider doing the following things.
1. Become familiar
Become familiar with the signs and symptoms of depression. Read and discuss the signs of depression in marriage.
Recognize and discuss your depression in marriage with a healthcare professional who can help diagnose your depression with some diagnostic laboratory services.
Make it impersonal. It's referred to as "the depression." Nobody chooses sadness, and depression does not select the person. Depression in marriage affects both persons and those who care for them.
2. Discuss
Discuss depression in marriage as a variable in your life that is sometimes there and sometimes not.
Discuss how depression impacts you and your relationship with depression with your spouse.
Make an effort to frame things in a nonjudgmental manner. This is when "depersonalization" can be helpful, as you may discuss your condition as if it were an unpleasant visitor impacting each of you.
Watch this video by Amy Scott as she explains how to use communication to make things better:
3. Plan
Create a plan of action to handle depression in marriage.
Everyone wants to take responsibility for their own life; nevertheless, it is beneficial when you and your spouse can collaborate and discuss changes in the framework of a loving marriage.
While making action plans to deal with depression in your marriage, you can express what you need from each other and discover methods to assist each other out or take care of yourself till the phase is gone.
4. Get help
Seek assistance for depression in marriage. This might come from family, friends, or a therapist. Get ahead of the pain rather than allowing despair to get ahead of you.
The therapist can not only help the partner who is depressed but also provide knowledgeable answers to questions like, "How depression affects marriage" "How depression affects the spouse?"
Can depression lead to an angry marriage?
Depression in marriage affects the emotions of the depressed individual by making them feel low, isolated and irritable. And if their spouse responds to these emotions by pushing them to open up, fights and arguments may become an undeniable part of the marriage.
The depressed partner might be unwilling to engage and enrage their spouse. The spouse might take the distancing and mood swings personally and react with anger. This can ultimately result in making the marriage an angry one.
Related Reading: How to Handle Relationship Arguments: 18 Effective Ways
Bottom line
Accepting depression as an issue affecting the marriage and knowing how to work through it gently may help couples become stronger and more connected.
Seeking help from an expert can help you figure out how to healthily cope with depression and not let it affect the bond between you and your partner.
Instead of being something that overwhelms you, depression in marriage can become a moment when you can be there for your partner and help them during a tough phase of their life.
Share this article on
Want to have a happier, healthier marriage?
If you feel disconnected or frustrated about the state of your marriage but want to avoid separation and/or divorce, the marriage.com course meant for married couples is an excellent resource to help you overcome the most challenging aspects of being married.
More On This Topic
You May Also Like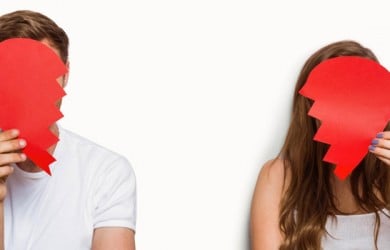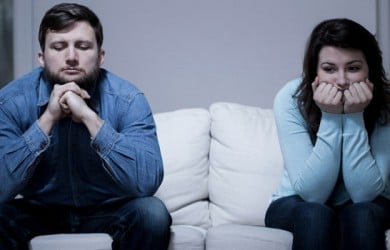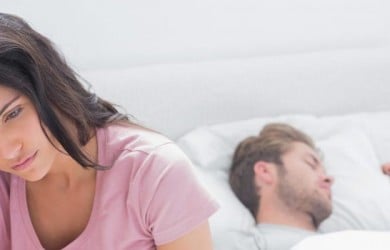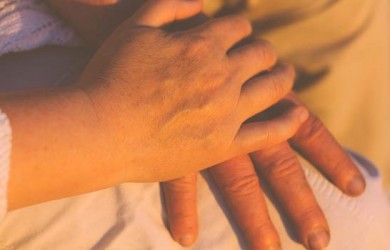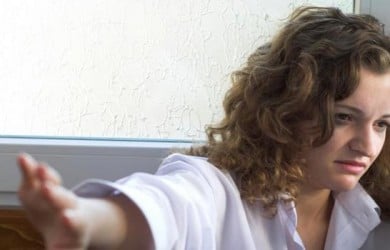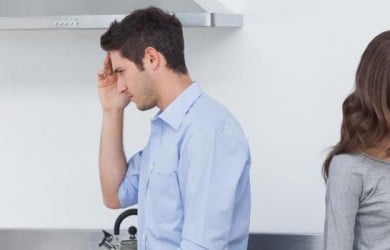 Popular Topics On Marriage Help