15 Ways of Setting Boundaries in a New Relationship
The beginning of a relationship is the perfect time to set dating boundaries. It will set the tone for the rest of your time together in a way that builds respect.
Setting boundaries in a new relationship is the foundation for a healthy romantic partnership.
New relationship boundaries let your spouse know what is and isn't okay with you. It allows love to grow in a way that makes you both feel comfortable and valued by your partner.
If boundaries are so healthy for relationships, why do most people have such a hard time setting them?
Keep reading to discover what new relationship rules to set and how to overcome the fear of saying no.
What do boundaries mean in a relationship?
A boundary is something that indicates your limits. Think of a boundary line on a map or the edge of something.
Dating boundaries refer to your limits in a relationship. It's what you need to maintain a healthy space and individuality inside of a romantic relationship.
Examples of what might be on a relationship boundaries list are:
Feeling comfortable kissing, but not going any further than that physically

Feeling comfortable cuddling at home but not wanting to show public displays of affection

Feeling comfortable following each other online but not feeling comfortable sharing passwords
Do you see how limits indicate the end of your comfort levels and the start of discomfort? By sharing your boundaries with your partner, you help them understand how to avoid making you feel bad.
Related Reading:

 6 Types of Boundaries in Relationships & How to Maintain Them
How do you set boundaries when starting a relationship
The beginning of relationships is the best time to set dating boundaries. The sooner your partner knows where your limits are, the sooner they can start respecting them and learning to understand you better.
Routines can be difficult to break. When you set dating relationship boundaries at the start of your relationship, you avoid falling into bad habits that make it harder to adjust how you treat each other.
15 ways of setting boundaries in a new relationship
Boundaries in relationships are essential. They help prevent enmeshment.
When you think of the word enmeshment, you probably think of something tangled together, like a fishing wire or a pile of necklaces.
Once something is tangled, it takes time to untangle it.
The same is true of dating relationship boundaries. Once you become enmeshed with your partner, you may feel trapped – and it can feel like forever until your relationship adjusts to your needs.
Beginning on the right note is why it is so important to address boundaries at the start of a new relationship before any destructive patterns have formed.
Here are some ways of setting boundaries in a new relationship that could work for you:
1. Communicate your needs
One of the biggest tips for setting boundaries in relationships is to communicate.
Studies show that couples who communicate have more effective and positive interactions.
Communication is beneficial for setting boundaries when dating. Communicating regularly helps you get to know each other better and allows you to revisit boundaries that have changed since you last talked about them.
Related Reading: 

20 Ways to Improve Communication in a Relationship
2. Accept your past
Setting relationship boundaries about your past romantic histories are critical at the beginning of relationships.
There is nothing you can do to change your past. You can't undo dating someone just because it makes your partner jealous to think about.
Work on accepting each other's past histories and create new relationship rules that if you can't talk about your pasts maturely, it's best not to talk about them at all.
Check out this video to learn more about the power of letting go of the past:
Related Reading: 

How to Accept the Past of Your Partner: 12 Ways
3. Spend time alone
Another great idea for setting boundaries in a relationship is to continue pursuing your hobbies and dreams.
Regularly go on dates with yourself.
This will help you maintain your independence and ensure you don't get so tangled up in your relationship that you don't know who you are without it.
4. Make plans with friends
Starting a new relationship is exciting. You're thrilled by spending all of your free time with your spouse, but don't forget to do things with your friends as well.
Talk about relationship boundaries regarding friendships.
For example, tell your spouse that you don't want to give up private time with your friends just because you're in a new relationship.
Related Reading: 

20 Ways to Create Alone Time When You Live With Your Partner
5. Talk about fidelity
Fidelity is an important topic to discuss when setting boundaries in relationships, especially new ones.
How do you and your spouse feel about:
Dancing with other people?

Flirting with other people?

Engaging in sexual activity online? (Such as watching pornography, entering sex chats, or sending nudes)
Starting a new relationship is the perfect time to discuss what constitutes cheating to both you and your spouse.
It is also beneficial to discuss your emotional cheating boundaries (fantasizing about someone else, discussing past sexual encounters, or having an emotionally intimate relationship with someone else.)
6. Be honest about what you're bringing into the relationship
You do not have to air your baggage to a new partner the minute you become a couple, but being in a relationship means telling the truth about certain things.
Do you have children from a previous relationship?

Are you currently in-between jobs?

Are you deathly allergic to pets (or unwilling to part with your beloved pooch, even if your partner is allergic)?
Your new partner isn't entitled to know all of your secrets just because you're in a relationship, but knowing some of the things mentioned above is a kind courtesy.
7. Money talks
According to a study of money and marriage, disagreements about finances are one of the more repetitive and unresolved couples' arguments.
While you certainly shouldn't be laying your financial resume out at the beginning of a relationship, it can be helpful to discuss such points as:
Are you comfortable lending money in romantic relationships?

How do you feel about dinner dates (do you expect one partner to pay, do you prefer to pay for yourself, or do you like to go in 50/50)

Do you prefer to keep financial talk off the table completely?
Letting your partner know about financial boundaries to set in relationships will help them avoid overstepping in your money matters.
Related Reading: 

Why Couples Need to Talk About Money
8. Discuss your family
It can be helpful to discuss your family dynamic when settings boundaries in a relationship.
If you are close to your family and want to see them regularly (with or without your spouse), let your partner know this is a non-negotiable.
Similarly, let your spouse know if you are uncomfortable having your or your partner's family know about private relationship matters.
9. Be clear about your deal breakers
Telling your partner about your deal-breaker boundaries in relationships doesn't have to be scary or intimidating.
You don't need to be rude or overbearing by telling your spouse what makes you uncomfortable.
Be respectful and kind when telling them what you are and are not looking for in a new relationship and ask them what their deal-breakers are, too.
Related Reading: 

21 Deal Breakers in a Relationship That Are Non-Negotiable
10. Talk about problem-solving techniques
The era of the beginning of relationships has a beautiful charm, but disagreements will inevitably arise, and the sooner you talk about argument boundaries in relationships, the better.
Talk to your spouse about setting healthy conflict resolution techniques and not bringing up past mistakes to win an argument or using foul language and insults to make a point. This is an important step in setting boundaries in a new relationship.
Discuss a strategy for coming together to discuss the problem and how you can solve it as a team.
11. Treat your partner how you want to be treated
Sometimes actions speak louder than words. If you are new to setting boundaries in a new relationship, modeling how you want to be treated can be an effective tool for building healthy boundaries.
For example, don't be a hypocrite if you tell your partner that you aren't comfortable with them checking your phone or taking something without asking first.
Treat your spouse how you want to be treated by showing them the same respect that you are asking for.
12. Do some soul-searching
Setting boundaries in a new relationship is important if you want to build a healthy partnership, but it doesn't always come easy.
Do some soul-searching to identify your limits and permit yourself to share that relationship boundaries list with the person you care about.
Related Reading:

 Soul Connection: 12 Types Of Soul Mates & How To Recognize Them
13. Talk about socials
While setting boundaries in a new relationship, one of the most significant boundaries in relationships that is surprisingly easy to cross has to do with social media.
Talk to your partner openly about your social media. Some topics for discussion include:
Do you want to share passwords, or do you think that borders on controlling?

Are you friends with your exes/does your spouse have friends that make you feel weird?

Do you want your relationship shared online or would you rather keep it private?
Everyone gets to decide what does and does not make them uncomfortable regarding new relationships and social media.
14. Be confident about saying no
"No, I'm not comfortable doing that."
It's an easy sentence, so why is it so difficult to say to someone when you're in a new relationship?
Dating boundaries are important to establish but can be incredibly awkward to vocalize. In large part, it comes down to the word "No."
You want the object of our affection to like you. You don't want to be seen as difficult or demanding by the person you have romantic feelings for.
If that's how you feel, start practicing saying "No."
Be confident in the good relationship boundaries you are trying to establish and remind yourself that saying "No" is all part of starting a new relationship on the right foot.
15. Be yourself
One of the biggest tips for setting boundaries in a new relationship is to be yourself from the very beginning of a relationship.
Don't change who you are to fit someone else. If something makes you uncomfortable, don't pretend to love it just because your partner does.
The more authentic you are, the easier it will be to make that relationship boundaries list a reality.
Related Reading: 

10 Ways on How to Put Yourself First in a Relationship and Why
Conclusion
Relationship boundaries are essential for creating a strong, respectful partnership.
Boundaries help your partner know what both your physical and emotional limits are.
Communication is essential for setting boundaries in a new relationship. Get to know each other's limits and revisit them as they change.
Maintaining your identity is essential when setting dating relationship boundaries. Continue to spend alone time with friends, family, and yourself to maintain your independence.
Show your spouse love and respect their boundaries too.
Creating boundaries in relationships will build a love that will last a lifetime.
Share this article on
Want to have a happier, healthier marriage?
If you feel disconnected or frustrated about the state of your marriage but want to avoid separation and/or divorce, the marriage.com course meant for married couples is an excellent resource to help you overcome the most challenging aspects of being married.
Learn More On This Topic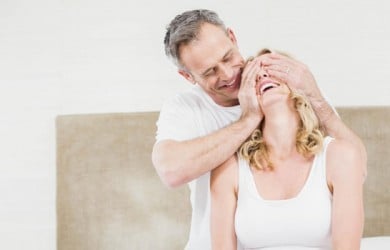 You May Also Like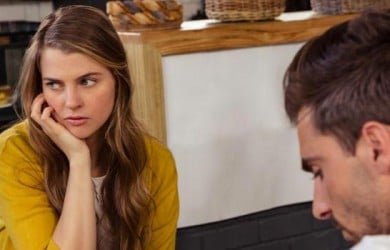 Popular Topics On Married Life