25 Couples Therapy Worksheets, Questions & Activities
If you're having a high level of conflict in your relationship or want to learn healthy communication strategies to prevent problems from cropping up between you and your partner, couple therapy may be a worthwhile investment.
If you go to therapy with your spouse or significant other, you will likely be given some couples therapy worksheets to identify strengths and concerns in the relationship. These might help you learn more about each other's needs.
These worksheets will supplement the work you do with your therapist.
What is couples therapy and what is couples counseling?
Before learning about couples therapy activities and worksheets, it is helpful to understand what couples therapy is. People may even use the terms counseling and therapy interchangeably, but there can be differences between the two.
For example, counseling tends to be shorter-term and less clinical. A couple's counselor may offer guidance and help couples to find solutions to their problems.
On the other hand, couples therapy sessions are more clinical. A therapist may help you and your partner to evaluate underlying issues, subconscious thoughts, or issues from your past that are creeping into the relationship and causing problems in the present.
Regardless of whether you choose therapy or counseling, you will likely be asked to complete specific couples therapy worksheets or bonding exercises for couples to help you meet your goals for the relationship.
Related Reading: 

Couples Counseling and Why It's so Important
What type of therapy is best for married couples?
There are multiple therapeutic techniques available, but there is not one single couple therapy worksheet that is best or that works for everyone.
A couples therapist can help you and your partner select a program that best fits your preferences and situation. You might consider some of the techniques below.
1. Psychodynamic couples therapy
One common couple therapy technique is psychodynamic couples therapy. This therapeutic approach assumes that relationship problems arise from unaddressed childhood problems and subconscious thoughts and motivations.
For instance, people in a relationship may be reliving issues with their parents in the context of a relationship. If a woman has an unresolved conflict with her father, she may be unknowingly trying to resolve that conflict by projecting it onto her partner.
Psychodynamic therapy also addresses our subconscious beliefs and motivations. We all learn what marriages and relationships should look like by watching our parents. We then carry our expectations into our adult relationships.
If these relationships look different from what we learned growing up, we may think there is something wrong, when in reality, our partner has different expectations than we do. Fortunately, these differences can be worked out using couples therapy worksheets.
2. Gottman's couples counseling
Another one of the common couple therapy techniques is Gottman's couples counseling. Gottman is a pioneer in marital therapy, and his principles teach couples to change their behaviors to resolve problems and improve their relationship.
Research has shown that Gottman's approaches are beneficial for improving intimacy in relationships, and this effect is long-lasting.
3. Cognitive behavioral therapy (CBT)
CBT is a common therapeutic approach, and you can apply it to therapy with couples. This approach states that unpleasant emotions and undesired behaviors result from distorted thinking patterns.
Couples learn to change their thinking patterns in CBT sessions, improving the relationship.
4. Emotionally-focused couples therapy
Some couples may benefit from working with a counselor who practices emotionally-focused couples therapy. Couples therapy exercises utilized in this approach focus on helping couples to discontinue negative interaction patterns and strengthen their bond.
Couples also become more skilled in sharing their emotions, showing compassion for each other, and changing how they communicate. Studies of couple therapy techniques have found that emotionally-focused couples therapy improves marital satisfaction.
Related Reading: 

Emotionally Focused Couples Therapy to Strengthen your Marriage
Relationship evaluation checklist
A relationship evaluation checklist is one of the relationship activities you might perform before even going to counseling. This checklist allows you to answer "yes" or "no" to a series of questions that evaluate the relationship's health.
Areas where you answer "no" may indicate a problem that may need to be addressed in therapy.
Some common questions that may be included on a relationship evaluation checklist are as follows:
Do you feel comfortable being yourself around your partner?

If you are upset about something, do you feel safe sharing this with your partner?

Can you enjoy your hobbies and separate friendships while still maintaining your relationship?

Does your partner make you feel good about yourself most of the time?

Are you confident that they will listen if you share your feelings with your partner?

Is your significant other willing to compromise with you to ensure that both of you are happy?

Do you feel that your needs are met within your relationship?

Can you and your partner discuss areas of disagreement without yelling or name-calling?
25 couple therapy worksheets and activities
So, what relationship worksheets or activities are used in couples therapy? The ones below are common.
1. Extended cuddle time
Physical touch can be critical for helping couples to connect.
A couples therapist may recommend that you and your partner spend extra time cuddling whenever you can fit it into your day. This might mean first thing in the morning or while you're on the couch watching TV at night.
Related Reading:

 How To Cuddle: Cuddling Positions, Benefits, And More
2. Using the miracle question
With this couple therapy activity, the therapist asks the couple, "If you woke up tomorrow and solved all your problems, what would be different?" This gives the couple an idea of important issues they'd like to work on and what they want to see change.
3. Weekly meetings
One of the top activities for couples therapy is scheduling a weekly meeting between partners.
Your therapist may ask you and your spouse or significant other to sit down at a specified time each week and discuss the "state of the union."
You will talk about how each of you is feeling, if there is any unfinished business you need to address, and what each of you needs from the other in the coming week.
4. The five things exercise
During therapy sessions or in daily life, your couples therapist may suggest you engage in the "five things" exercise. When you do this couples therapy worksheet, you'll tell your partner five things you like about them or five things you're grateful they've done for you lately.
5. Naikan reflection
The Naikan reflection is one of the top couples therapy worksheets. This worksheet is completed individually and asks you to answer questions such as, "What have I received out of this relationship this week?"
The point of the Naikan exercise is for you to reflect upon the relationship and develop gratitude for your partner.
6. The game of truth
Designed to help you and your partner connect and learn more about each other, the game of truth is typically a deck of cards that includes personal questions such as, "What is your biggest fear?" or, "What is your favorite childhood memory?"
Exploring the answers to certain questions together can strengthen your bond, making this one of the top bonding exercises for couples.
Related Reading: 

10 Ways to Speak Your Truth in the Relationship
7. Sharing songs
Bonding over music is a favorite couples therapy activity.
You might be asked to share your favorite songs with your partner, including what they mean to you, why you like them, and what feelings you have in response to them. This allows you to learn more about each other.
8. The four horsemen worksheet
The "four horsemen" are concepts from Gottman's couples therapy. These are four behaviors, including criticism, contempt, stonewalling, and defensiveness, that Gottman says are damaging to relationships.
Worksheets for couples may use concepts from the four horsemen. They provide examples of the four horsemen in action and ask you to think about better ways to communicate with your partner.
Learn more about Gottman's four horsemen here:
9. Relationship journaling
We've all probably kept some sort of journal, but the relationship journal is slightly different.
As you might guess, with relationship journaling, you and your partner will write about your thoughts, feelings, and wishes related to the relationship. You might journal about things going well, what you'd like to see in the future, or perhaps your reactions to a disagreement.
During therapy sessions, you can share your journals in the presence of your therapist to begin working through issues.
10. Strengths exercises
A marriage counseling worksheet may ask you to think about strengths to remember the good parts of the relationship and build upon what is going well. These worksheets may ask, "What are three strengths your partner would say you bring to the relationship?"
11. Soul gazing
It may sound silly, but soul gazing can help you to connect with your partner, and it's one of the recommended bonding activities for couples.
You must get close to your partner and spend about five minutes maintaining eye contact. Some people prefer to listen to calming music while they do this exercise.
12. Uninterrupted listening
Your therapist may use this couples therapy exercise during sessions. Each partner will take a turn speaking for three to five minutes, while the other has to listen without interrupting. This allows both of you to feel heard.
13. Soft startups worksheets
One of the top worksheets for couples communication worksheets is the soft startups' worksheet. This worksheet is based upon principles from Gottman's couples counseling.
Using these worksheets can teach you to communicate more respectfully and lovingly during times of conflict rather than being harsh or confrontational when approaching your partner.
14. Love map exercise
Another helpful couples therapy activity is the love maps exercise, which also comes from Gottman.
A "love map" is simply your understanding of your partner's world and who they are.
You can complete a love map by answering questions about your partner, such as who their best friend is, what their biggest fear is, and how they most enjoy spending their free time. You can review your answers with your partner to give you an idea of how accurate you were.
Related Reading:

 25 Couples Therapy Exercises You Can Do at Home to Improve Your Relationship 
15. Goals worksheets
Another one of the couples therapy worksheets that you may use is a goals worksheet. These worksheets allow you and your significant other to set goals together, improving your bond, as you'll be working toward the same things and creating a shared life.
16. Assertive communication worksheets
Communication worksheets for couples may teach assertive communication skills.
Learning these skills helps you communicate more clearly with your partner and increases your confidence, so you are not communicating passively or without having your needs met within the relationship.
Theoretically, we each have our Love LanguageⓇ, which describes how we like to be loved. Some of us like to receive gifts; others enjoy physical touch, whereas others may prefer quality time together.
When you and your partner take a Love LanguageⓇ quiz, you'll be better able to meet each other's needs because you'll know how each other prefers to be loved.
18. Boundaries worksheets
Couples therapy activities may teach you how to set boundaries. You and your partner may work through a boundaries worksheet to strengthen your ability to set healthy boundaries.
Even marriages and long-term romantic relationships require boundaries so that each of you still retains your own identities, interests, and friendships.
19. Conflict resolution activities
Your couples therapist may give you a worksheet or activity that reveals your typical conflict resolution style.
If you are engaging in unhealthy conflict management styles, such as name-calling, withdrawing, or deflecting blame, these activities can identify these problems and provide a starting point for intervention.
Related Reading:

 10 Best Conflict Resolution Techniques for Every Relationship
20. Conversation starters couples therapy worksheets
Your couples therapist may give you a conversation starters worksheet to take home. This worksheet will give examples of questions you can ask to start a conversation during weekly check-ins. These worksheets may also be used during therapy sessions to spark conversation about potential issues to be addressed.
Worksheet questions might include topics such as, "Who do we know that can serve as a role model for conflict resolution in relationships?"
21. Rules for fair fighting worksheets
It is not unusual for couples counselors and therapists to give clients worksheets to take home. These worksheets can be used for additional learning, or they can be displayed as reminders.
One example of a couples therapy worksheet is the fair fighting worksheet. You might hang this in the office or on the refrigerator for reminders of what healthy arguments look like. These worksheets may include advice such as, "Don't be defensive," or "No name-calling."
22. Learning to turn toward your partner
Relationships are better when we respond to our partner's requests for affection.
Couples therapy activities may include demonstrations of what it looks like when your partner tries to connect with you and request affection.
When you complete these activities in therapy, you're better prepared to respond positively and turn toward your partner rather than turning away when they ask for affection or connection.
Related Reading: 

How to Understand Your Partner Better: 15 Ways
23. Active listening worksheets
One of the more common communication worksheets for couples is the active listening worksheet. These worksheets teach you how to listen to and hear your partner, which improves your communication. You'll learn skills such as summarizing your partner's words and being attentive and supportive when talking.
24. Repair checklists
An important couples therapy activity is learning to de-escalate and manage conflict without damaging the relationship.
Repair checklists are introduced in couple therapy to teach people healthy ways of managing disagreements. These checklists include appropriate conflict management responses, such as apologizing, negotiating, or acknowledging the other person's viewpoint.
Related Reading: 

4 Effective Steps to Repair Your Relationship
25. The "my partner's qualities worksheet"
A therapist may assign this couples therapy worksheet as homework and ask the two of you to bring back your worksheets to share at the next session.
This worksheet asks you to list your favorite memories with your significant other, things that attracted you to them at the beginning of the relationship, and reasons you value them.
Couple therapy questions
Couples therapy worksheets and activities can be fun and interesting, but remember that during the initial stages of couples therapy, your therapist will need to assess you, your partner, and the relationship to determine your needs and goals before jumping into therapeutic activities.
Your couples therapist may ask some of the following questions to get to know the two of you:
How long have the two of you been in a relationship?

What brought you to couples counseling?

What other things have you tried to help improve the relationship?

What do you expect from couples therapy?

What is the biggest problem in your relationship right now?

What is going well in the relationship?

How did the two of you meet and

fall in love

?

Do you feel loved?

What do you usually fight about?
Conclusion
The couple therapy techniques and activities discussed here are just a few available options. If you work with a couples therapist or counselor, they will help you determine the best approach and bonding exercises for couples to meet your specific needs.
If you're having conflict with your spouse or significant other and cannot seem to resolve it, or you'd simply like to improve your intimacy and communication, it may be time to reach out to a couples therapist. They can help you begin working toward your goals for the relationship.
Share this article on
Want to have a happier, healthier marriage?
If you feel disconnected or frustrated about the state of your marriage but want to avoid separation and/or divorce, the marriage.com course meant for married couples is an excellent resource to help you overcome the most challenging aspects of being married.
More On This Topic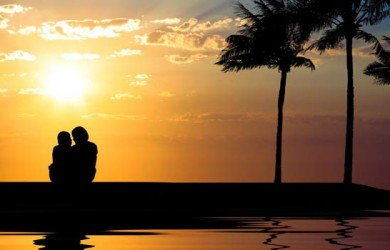 Recent Articles
You May Also Like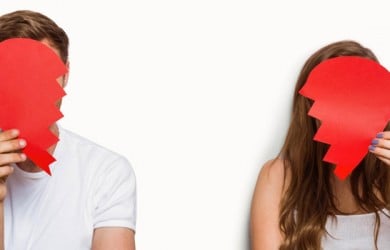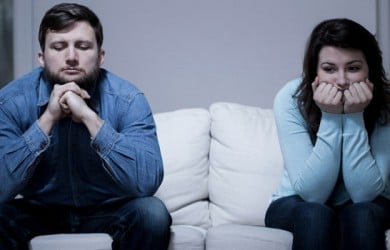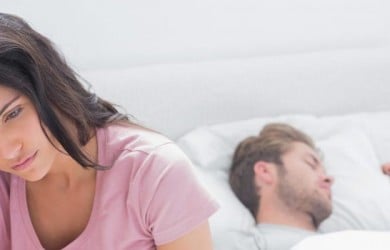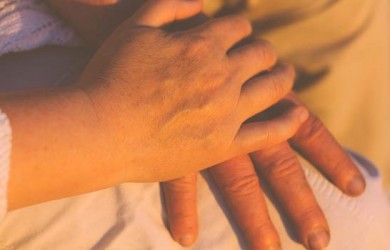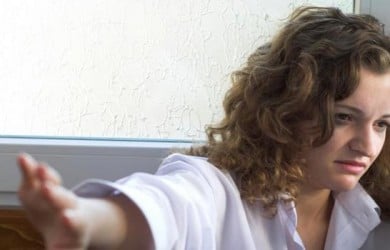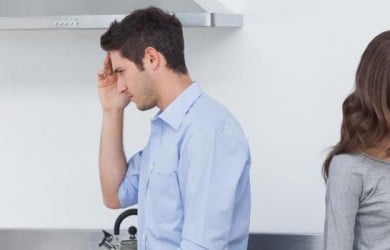 Popular Topics On Marriage Help