CBT Therapy: Cognitive Behavioral Therapy
Many people believe that they are depressed because something terrible happened to them.
It was that event that changed them, causing them to lapse into depression.
Cognitive behavioral therapy (CBT) doesn't hold this belief to be true.
It says that what really matters is how we respond to the things that happen to us.
For example, when two people miss a bus, one of these individuals might become angry while the other might see it missing the bus as a great opportunity to catch up on some reading.
Both these individuals went through the same experience but had drastically different reactions.
Such therapy attributes this to the different thoughts these two individuals had, thus causing them to experience different emotions.
What is cognitive behavioral therapy?
Before we delve into what is cognitive therapy, let's discuss its origin.
This therapy was developed by Dr. Aaron Beck when he noticed that many psychological problems, such as anxiety and depression were often caused by false beliefs and unrealistic or negative thoughts.
Beck's cognitive therapy comprises of :
individual working with the clinician to develop skills for testing and altering beliefs
Recognizing distorted thinking patterns
Relating to others in different ways
Changing behaviors that are non conducive.
Going by the cognitive behavioral therapy definition, as the name implies, this therapy has both cognitive and behavioral components.
Cognitive behavioural therapy is a type of psychotherapy in which false or negative beliefs and thoughts about the self and the world are challenged in order to rectify unwanted behaviour patterns. Mindfulness based cognitive therapy is also useful in treating mood disorders such as depression as well.
During the cognitive component, a therapist and a client will work together
Employ a number of cognitive therapy techniques also called cognitive behavioral therapy techniques, to identify the client's problematic thoughts and beliefs
Teach the client about how those thoughts and beliefs are affecting their mood
The client is instructed to use evidence from their everyday life to evaluate whether their thoughts and beliefs are realistic and valid.
If those beliefs are proven to be false, the client and therapist will work together to replace the unhealthy, negative beliefs with more realistic and positive ones.
The client and therapist will move on to the behavioral component, where the client will learn about how their behavioral patterns are contributing to his problems.
The therapist will teach the client new and more productive skills and behaviors.
Cognitive processing therapy
Cognitive processing therapy (CPT) is a manualized therapy employed by trained clinicians to facilitate recovery from posttraumatic stress disorder (PTSD) and related conditions.
This trauma focused cognitive behavioral therapy is inclusive of elements of cognitive-behavioral therapy (CBT) treatments.
Types of cognitive behavioral therapy
Over the years, numerous variations of this therapy have been developed.
These include, for example, Dr. Marsha Linehan's Dialectical Behavior Therapy (DBT) that adds mindfulness and emotional regulation to the typical cognitive behavior therapy.
Another variant is Rational Emotive Behavior Therapy (REBD) developed by Albert Ellis.
REBD differs from traditional cognitive behavior therapy in many ways.
It, for example, focuses more on unconditional self-acceptance and sees all anger as destructive, whereas cognitive behavior therapy sees some anger as healthy.
Stress-inoculation training by Donald Meichenbaum is a third form of this therapy primarily intended to reduce the effects of stress on a client.
Although this therapy is at its most effective when done with a therapist, there are also many cognitive behavioral therapy books available that teach people with no experience how to employ the principles of this approach without the help of mental health professionals.
When you look for material on cognitive behavioral therapy online, you will also come across cognitive behavioral therapy worksheets.
These worksheets are evidence based tools to learn more about cognitive behavioral therapy for anxiety, depression, stress and self-help.
How cognitive behavioral therapy works
This therapy holds that changes in a person's thoughts and beliefs will change that person's moods.
This form of therapy is highly involved in the present and does not concern itself with a client's childhood. As a result, this therapy usually lasts only for a few months and tends to be very goal-oriented.
Clients interested in such therapy usually want to work on a specific problem like feeling rejected instead of a general one like relationship problems.
Outside of therapy, clients who receive this form of treatment are often given cognitive behavioral therapy exercises to help their recovery.
Uses of cognitive behavioral therapy
Cognitive behavior therapy has been shown to be highly effective in treating addictions, stress, phobias, conduction disorders, and mood disorders such as depression and anxiety.
Likewise, it has been used to great success with individuals, couples, families, and groups. Cognitive behavioral therapy for insomnia is a popular treatment method without the use of sleeping pills.
Cognitive behavioral therapy examples
A few of the clinically proven ways to overcome stressful and challenging situations.
Deep breathing to manage stress and anxiety
Coping self-talk and distraction techniques
Identifying situations that are often avoided
Progression towards approaching feared situations
Concerns and limitations of cognitive behavioral therapy
The main limitation of this therapy is that it requires a client to be highly active and willing to do work not only in the doctor's office but also at home.
This is quite different compared to traditional talk therapy, where the client is expected to work on their issues, primarily during therapy.
Motivating clients to complete homework assignments is one of the biggest challenges that cognitive behavioral therapists face.
Also, since the therapy relies heavily on active participation, it is not an ideal way to treat clients that are frozen after experiencing trauma or stress, thereby making them unable to communicate with a therapist.
For these types of individuals, a body-based therapy such as sensorimotor therapy might be a better option.
How to prepare for cognitive behavioral therapy
First, pick a therapist that has received a CBT certification from an organization such as the Beck Institute to make sure that they are a true expert in this area.
Second, make sure you make time in your schedule for both the therapy sessions as well as the homework that you will need to do.
Your therapist will also likely want to see your homework, so consider buying a journal or printing out your assignments each week.
What to expect from cognitive behavioral therapy
Plenty of studies have shown that this therapy is highly effective, but it does require lots of work.
Expect to see a therapist once or twice a week for about an hour at a time and to spend some time completing weekly homework assignments.
It is also important to realize that it has taken a lifetime for you to build certain beliefs and thoughts.
As a result, it is unrealistic for you to expect that going to therapy for a week or two will be enough to change those thoughts and beliefs.
In reality, you will likely have to work quite hard on your issues before seeing results.
Even so, if you are committed to seeing a change in yourself, it's a well-researched and tested form of therapy that will likely significantly decrease the frequency and intensity of your negative moods.
Share this article on
Want to have a happier, healthier marriage?
If you feel disconnected or frustrated about the state of your marriage but want to avoid separation and/or divorce, the marriage.com course meant for married couples is an excellent resource to help you overcome the most challenging aspects of being married.
More On This Topic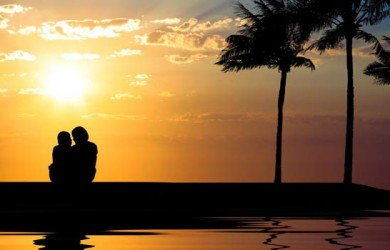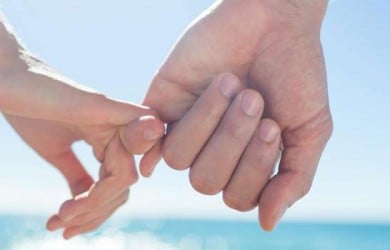 Recent Articles
You May Also Like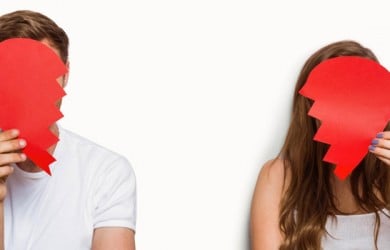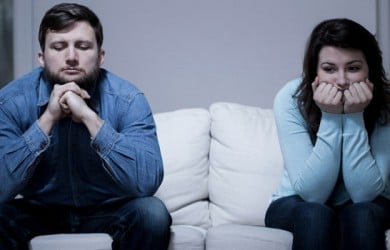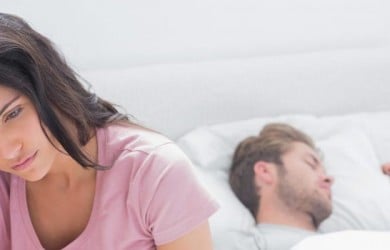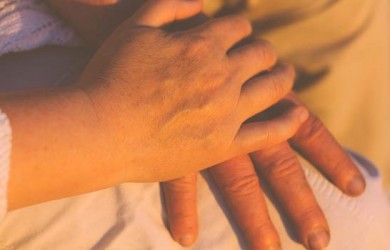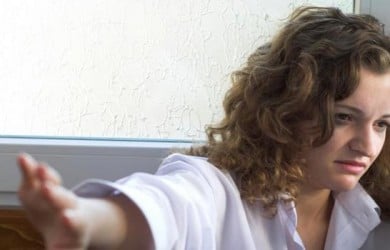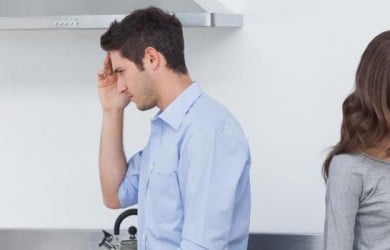 Popular Topics On Marriage Help