Emotionally Focused Couples Therapy to Strengthen your Marriage
Emotionally focused couples therapy, sometimes referred to as EFT couples therapy, is a method designed to restructure emotional responses for a stronger romantic bond. It is about making a relationship a safe-harbor, instead of a battleground.
EFT therapy or emotionally focused therapy may sound like a new term, but it has been around since the 1980s.
Research suggests that couples who underwent emotionally focused couples therapy had a 70-75% success rate from moving the relationship from a state of distress to emotional recovery.
If you want to improve your communication, understand your partner better, and strengthen your marriage, emotionally focused couples therapy might be the right route for you.
What is emotionally focused couples therapy?
Beginning in the 1980s, Les Greenberg and Sue Johnson began using emotionally focused couples therapy to help ailing marriages, believing that narrowing in on the emotional interaction between partners was an integral part of the healing process.
During emotionally focused couples therapy, couples will learn to become aware of their emotions, learning to express themselves, regulating their feelings, reflect, transform, and create new bonding experiences with their partner.
Simply put, emotionally focused couples therapy focuses on setting right the negative communication patterns and stresses the importance of attachment bonding and building trust in marriage.
Emotionally focused couples therapy also concentrates heavily on self-change.
For whom is EFT designed?
Emotionally focused couples therapy is designed for partners in distress. This distress may include one or more partners in the relationship who have been unfaithful, who have PTSD, depression, chronic illness, childhood abuse, or show current signs of abusive behavior.
Nine steps of emotionally focused couples therapy
The goal of emotionally focused therapy is to create a positive romantic environment and to use bonding exercises to bring couples closer together. There are nine emotionally focused therapy steps that each person will go through.
These steps are broken up into three segments.
The first segment is stabilization, designed to identify core couple problems within the relationship. The second is the reconnection process, which will help couples have empathy for one another and learn to communicate.
The third phase is restoration, which creates new behavioral cycles, methods for dealing with problems, and creates positive experiences for couples to focus on.
So, the following are given the nine steps used in emotionally focused therapy for couples.
1. What problems led you to EFT?
What has happened that brought you to counseling? Couples should ascertain which issues have led them to treatment, such as emotional distance, childhood trauma seeping into adult patterns, infidelity, lack of communication, and more.
2. Identify troublesome areas
Much like knowing what brought you to EFT for couples, identifying troublesome areas in your relationship will help identify why you have negative interactions with your partner.
Knowing what core problem led you to seek therapy will help you, your partner, and your counselor or EFT therapist to better understand what is causing distress and the best way to heal from it.
3. Discover one another's feelings
This is part of the reconnecting process in emotionally focused couples therapy. Having empathy for your partner will help you see their side of things and understand why they react to things the way they do.
Your therapist may also help you both uncover hidden emotions that are causing a rift in your relationship by using emotion-focused therapy techniques.
4. Reframing issues
By identifying formerly unacknowledged feelings and attachment needs, couples will be able to restructure their emotional response.
5. Understand individual needs
This is the first step in the restructuring phase of EFT. Now that couples understand their partner better, it's time to discover their wants and needs in the relationship. When individuals understand themselves better, it will be easier to voice their desires to their partner.
6. Accept and promote your spouse's experience
Couples will be encouraged to accept their spouse's experiences and changes in behavior. This is an essential step since social relationships are directly linked to a person's emotional health.
One study showed that couples who went through EFT had a significant reduction in the brain's "threat response" when in the presence of their spouse. Basically, when positive emotions are associated with our romantic partners, we treat that relationship as an emotional, physical, and mental safe-haven.
7. Restructure communication and reactions
During the last stage of the restructuring phase, couples will be encouraged to accept their partner's wants and needs, as well as voice their own.
From this point, couples will learn to change their interactions and stop former destructive behaviors from creeping into the relationship.
8. Problem-solving
During the first phase of the integration and consolidation phase, couples will be taught how to communicate, address issues, problem solve, and express anger in a healthy way.
This step helps couples to identify new solutions to the issues that brought them to therapy in the first place.
Not only will this help couples communicate more effectively, but it will also help prevent old problems from festering. Instead of holding onto resentment, couples will be able to face their challenges head-on as allies, not enemies.
9. Create new behaviors
Through emotionally focused therapy interventions and many couples counseling techniques, couples will also be encouraged to create new experiences together.
The couples therapy techniques perhaps will include homework assignments or date nights, to help associate positive emotions with one another.
This section will also help couples change their emotional responses to one another. An example of this would be a husband or wife whose initial reaction to negativity would be to attack and defend. After this step, that person would then restructure their response to being patient and reasonable.
Watch this video for more information on EFT:
How long does emotionally focused couples therapy take to work?
While these nine steps may sound daunting at first, most couples are not in EFT for very long. The key to EFT is to understand one another and to focus on new emotional expressions.
Once partners are able to show empathy and understand their core issues, they will be well on their way to healing.
Research shows that up to 90% of couples have significant improvements in their relationships after trying out emotionally focused couples therapy.
If you feel that you and your partner have trouble understanding one another and need help reconnecting, emotionally focused therapy may be for you.
Share this article on
Want to have a happier, healthier marriage?
If you feel disconnected or frustrated about the state of your marriage but want to avoid separation and/or divorce, the marriage.com course meant for married couples is an excellent resource to help you overcome the most challenging aspects of being married.
More On This Topic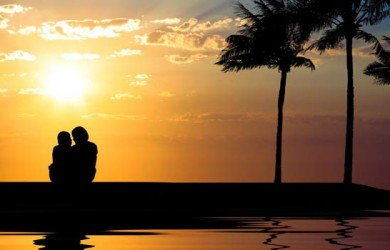 Recent Articles
You May Also Like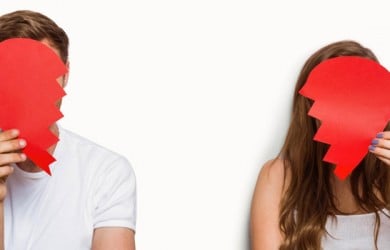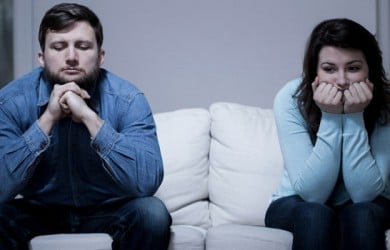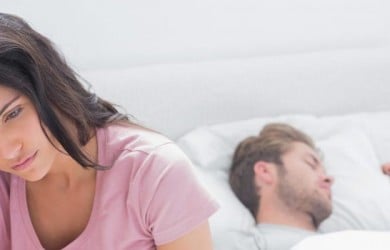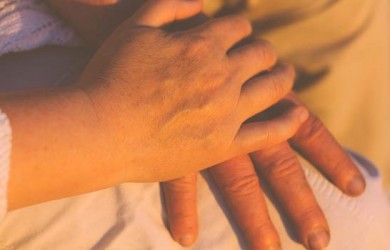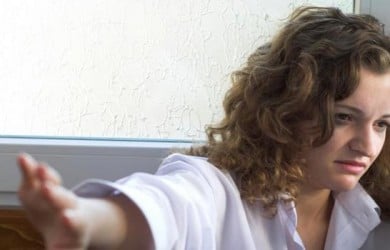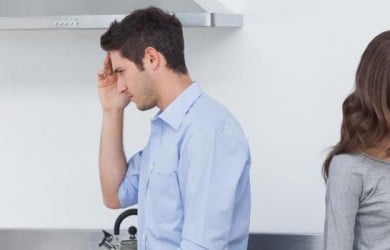 Popular Topics On Marriage Help