10 Tips for Healthy Conflict Resolution in Relationships
When two or more people are together, conflict is bound to happen.
There will be differences in opinion or belief. One might agree to a certain point, while others might disagree totally. If not sorted, things might escalate to fights and may tarnish the relationship between two individuals.
This is why one must be aware of various techniques of conflict resolution in relationships that can help address issues and keep relationships or companionship from breaking up.
In this article, we will look at some of the healthy conflict resolution strategies in relationships that give couples a way to get through the hard moments and phases in a better manner.
What is conflict resolution in relationships?
Conflict resolution in relationships refers to how couples address the problems they face in their relationships.
Couples can handle relationship conflicts in a way that is healthy and promotes a stronger bond between the couple, or they have bad conflict resolution techniques that harm the relationship.
Learning how to resolve conflicts in a relationship healthily can ensure a safe and happy future for the relationship. Here the conflicts can become the fertile ground on which the couple can find new ways to connect in a deeper and more meaningful manner.
Is conflict resolution important for healthy relationships?
Conflict resolution in relationships is important as it allows couples to learn how to handle conflict rather than avoid it.
Ineffective or detrimental conflict resolution strategies in relationships can harm the health of the relationship. Issues can fester over time and become unmanageable.
Healthy couples conflict resolution provides a way for people to deal with their problems positively. It ensures that these issues are not handled in a manner that further aggravates the negativity.
10 tips for conflict resolution in relationships
Are you looking for conflict resolution tips? Conflicts can be demoralizing and overwhelming for couples if they don't have the correct approach.
Let's have a look at some tips that can help you handle conflict resolution in relationships better:
1. It's not about winning or being right
The primary reason for a conflict is when either of the parties is trying to win an argument or be right. One must say what's right, but sometimes it is necessary to let go of things to learn how to deal with conflict in a relationship healthily.
When you're involved in an argument, you've to take a call on what is important for you – winning an argument and proving your point right or the relationship with the other person.
If you think losing this battle will help you maintain a healthy relationship with the other person, accept the defeat. After all, it's not always about proving one's point.
2. Maintain calmness
The one thing that's difficult to maintain in an argument is calmness. But, it is an avoidable conflict resolution technique. Obviously, when you're in a conflict with someone, you would lose your mind and end up saying or doing things you never wanted to do.
Sadly, it's not possible to undo certain things. So, no matter what, don't lose your calmness. It will help you think rationally and stop you from saying or doing things you would regret.
Hence, this is one of the most important techniques for conflict resolution in relationships.
Related Reading

: 

How to Cope With Frustration in Relationships

?
3. Avoid it as much as you can
The primary reason to get into conflict is to get involved in it.
As one of the important conflict resolution relationship techniques, avoidance means you are away and safe once you're not involved.
It is difficult at times to avoid a conflict, but one must still try to do so. It would require a lot of self-control and foresightedness, but if you want to maintain a healthy relationship and don't want to tarnish it, avoid the conflict for the best.
Divert your attention and mind to something more important than getting into a conflict.
4. Perspective
Often, when we get into a conflict, we start blaming the person. We start attacking them personally and the actual cause of the conflict is set aside. This is usual but wrong.
So, when you're involved in an argument or a conflict, please don't blame the person; instead, look for the root cause of it. It would help if you focused on the main reason for the conflict than simply blame the person for it. After all, blaming won't help; solving a problem surely would.
5. Listen to understand, not to respond
This is one of the common mistakes one makes; hence, it is one of the important conflict resolution relationship techniques.
How can I resolve a conflict in a relationship without fighting?
Mostly, when we're in an argument, we listen to respond and not to understand. Our reflex at that point is to respond to the person rather than to understand what point they're trying to make.
When we start listening to understand, things will be easy for us. We would start looking at their perspective and will be able to address them easily.
6. Addressing points tactfully
It is understood that you have to make your point in an argument. However, how you make your point also matters.
You will fall flat if you shout and raise your voice without supporting your argument. You must make pointers of essential things to be discussed in an argument and present them tactfully.
You don't have to raise your voice or get personal with the other party. All you have to do is state facts easily and tactfully. If you can do that, you will not only win the argument but will also secure a good place in others' minds.
7. Don't play the blame game
One of the important conflict resolution relationship techniques is to avoid playing the blame game. It happens to all of us. When we are in an argument, we suddenly start blaming each other for the shortfall or problem.
What we need to realize is that playing the blame game is not going to help you win the argument or come to a possible solution to the problem at all. It would lead to nowhere.
So, instead of playing the blame game, start focusing on important things and the main topic of the argument.
Related Reading

: 

How to Stop the Blame Game in Your Relationship

 
8. Future-focused
Find the reason for which you're involved in an argument and try to look for a solution to the said problem.
You want to continue the conversation with a solution. So, be goal-oriented. Focus on the future instead of bringing the past into the picture.
The past is gone and can't be undone, but your present actions will surely shape the future.
Ensure that you're focused on the end goal and are not diverted.
Related Reading

: 

How to Talk About the Future With My Partner Effectively
9. Ask the right question
Ask the right question if you seek out the right answer. Sometimes, people make mistakes by asking the wrong question, which takes the conversation in a different direction and the entire meeting is wasted.
So, if you want the right answer, ask the right question. Prepare before the meeting and be confident when you ask those questions. You can also seek help from an expert through relationship counseling.
Watch this video to learn why fighting is sometimes necessary for a relationship:
10. Be creative
Don't fall for the obvious. There is always a solution to every problem.
All one has to do is look for it. Make sure you have a creative solution to the problem. If you want others to be convinced of you, think out of the box and present facts or figures that would turn their opinion towards you.
Make sure you know when to bow or when to raise your voice.
Yet another and one of the most crucial tips for conflict resolution in relationships, creativity can save the day for you. All you have to do is be confident in what you say, and you can avoid nasty situations easily without getting affected by them.
Related Reading

: 

7 Tips on How to Raise Creative Kids
What are conflict management skills and why is it important?
Conflict management skills refer to skills that help a person handle conflicts in a manner that does not make the problem worse or promotes ignoring issues until they become worse. It can affect relationship satisfaction levels.
It is important to have these skills because conflicts are an inevitable part of most relationships. If one possesses the skill to handle them calmly and effectively, it leads to less pain, hurt feelings and insecurities surrounding the relationship's fate.
Final takeaway
Conflict resolution in relationships is often an indispensable aspect of any serious relationship. However, what makes a difference is whether relationship conflicts are handled positively or negatively.
By talking about things openly and respectfully, couples can calmly and effectively solve any issues that might arise between them.
Share this article on
Want to have a happier, healthier marriage?
If you feel disconnected or frustrated about the state of your marriage but want to avoid separation and/or divorce, the marriage.com course meant for married couples is an excellent resource to help you overcome the most challenging aspects of being married.
Learn More On This Topic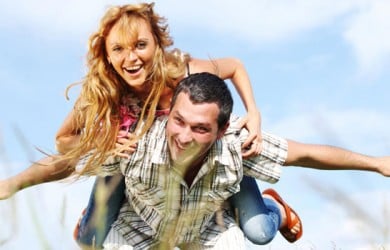 You May Also Like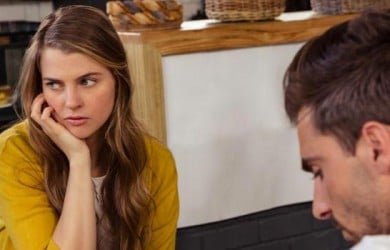 Popular Topics On Married Life