How to Find the Right Mix Between Marriage & Friendship?
Getting married means promising your commitment to one particular person that you truly love, but, for some reason, people often think that marriage means giving your life, freedom, and control to another person. We often find that people tell us it is impossible to get married and stay friends with opposite sex people.
For example, when a married man is friends with a single woman, suspicion somehow rises automatically not only in the married man's wife but also amongst her girlfriends and other people around. The same goes for women too, like when a married woman is friends with a single man.
Even amongst married couples, this may seem like a potential problem to many – such as when a married man is friends with a married woman who is not his wife.
In reality, the new-age generations are not entirely to blame for such thoughts and reactions, since the idea of being friends with an individual of opposite sex after marriage has long been seen as an untrustworthy act; thus we have simply adapted to this idea that has been passed on from previous generations.
Now, we are not implying that there is a zero percent chance that a man who is married will or may not get sexually attracted to a woman he is friends with. We are not even implying that there is no chance that they might start to form a bond which could be more than just friendship.
We are, however, stating the fact that, even though it still seems unlikely in this day and age, but there are opposite-sex friendships that do not lead to any sexual activity or anything more than just good, harmless, uncomplicated friendship.
Why is it important to have friends?
Socializing in an important part of our mental development and it also aids in maintaining a healthy mind. Friends is a definite necessity for socializing, since socializing with colleagues at workplace is not the same as having a fun night out with some friends.
Some friendships last for a relatively short period of time, while others can last a lifetime – either way, they are all important for the development of us as human beings. We can gain many benefits from friendships, such as:
Many people find that they can be who they truly are when they are with their true friends, and, at the same time, find out who they truly are.

When life gets tough, friends are an excellent support mechanism and would, in many cases, be just a call or text away.

True friends will not lie to you about important things, which means they will tell you when you are doing something that is inappropriate and help you "stay on track" with your life in many ways.

Friends share jokes with you and laugh with you, which is an important part of life. Gaiam reports that it has been scientifically-proven that laughing reduces blood pressure and cortisol levels, is good for your heart and causes endorphins to be released in your body.
According to Psychology Today, having friends and socializing does not only mean you have a person to lean on when things get tough, someone to talk to when you feel hurt or someone to laugh with, but it also holds many psychological benefits for both you and your friends.
They continue to report that many studies have found that the lives of adults who continuously interacted with friends, especially those with long-term friends, had a better quality of life and better health than those without a significant number of friends.
Apart from these benefits, depression is a common problem that people with no or only a few friends experience, as it leads to feelings of loneliness, anxiety, and unworthiness.
Is it possible to be friends with a person of opposite sex after marriage?
Now that we have considered the benefits that friendships have, and why it is a necessary part of a healthy life, we should get back to the primary topic of our post – whether it should be considered normal and "okay" for a married person to be friends with someone that is of the opposite sex.
Hugo Schwyzer, a writer with The Atlantic, recently attended the "Bold Boundaries" conference in Chicago – conference. He explains that his findings were quite surprising as it seems like the world is, in fact, opening up more towards a married person being good friends with a person of opposite sex without any consequences coming into play.
He explains that even the Christians that attended the conference are now talking more openly about the fact that it is, in fact, possible for a married man to become good friends with a single woman, without any sexual tension. In the same way, a married woman could become friends with another married man or even a single man, without anything sexual attraction between the two of them.
To ultimately answer this question, we should first look at the necessity of friendships in our lives and then consider another vitally important fact.
Quite a large number of Christians get married in their early twenties – this means the two people that are getting married are simply entering their adulthood lives after getting marriage, which also leads to the fact that most likely, they have not yet made a decent amount of adult friends.
When a person gets married at such a particularly young age, would that mean that they may only become friends with same sex people for the rest of their lives? Such a request seems quite unfair to ask of someone, and surely they would not only want to become friends with people of the same sex as they are for the next 50 years or so but would rather prefer a diverse selection of friends, each with their unique offerings to bring towards that individual's circle.
Final verdict
While there is still a general belief among people that a married person cannot be friends with someone of the opposite sex, or it would seem suspicious, but now people are getting more acquainted with this idea. Being married does not necessarily mean there is a call for suspicion. People are able to be friends with someone of the opposite sex without having to become sexually attracted to them and without having to compromise their marriage or hurt the one they are married to. In this day and age, it is important to adapt to the changes in the world and to accept smaller things like this, in order to grow as a human being.
Share this article on
Want to have a happier, healthier marriage?
If you feel disconnected or frustrated about the state of your marriage but want to avoid separation and/or divorce, the marriage.com course meant for married couples is an excellent resource to help you overcome the most challenging aspects of being married.
You May Also Like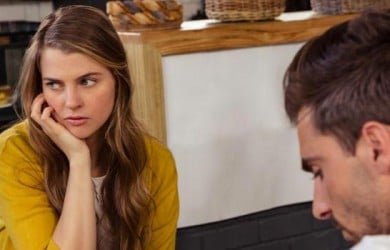 Popular Topics On Married Life