Simple Romantic Ideas to How to Get Your Husband to Be Romantic
How do you make your relationship magically romantic?
Are there any easy, fun and spontaneous romantic ideas that don't necessarily involve burning a big hole in the pocket, grandeur, and help in creating a fulfilling love life?
Before delving into romantic ideas to help you improve your relationship and create romance in your love life, let's plunge headfirst into how differently men and women look at romance.
Men view romance through a different lens as compared to women.
Women's idea of romance is investing and developing a relationship by having a long conversation and spending time together, but the idea for men is quite different.
Men tend to respond much better when they touch or see things for themselves.
Movies and books about romantic marriage or tips to get romance back, or have shaped the idea that it is usually the male making efforts to romance a female, to woo her with his charm and doing things to make her smile and fall for him.
But the truth is that men like and enjoy romance just as much as women.
While they are not exactly as motivated by the gestures women like, there are a few things you could do to get him to be romantic.
Mentioned below are a few tips on how to get your husband to be romantic.
Also watch this video on romantic tips for husband and wife:
These are great ways to turn your partner into a more romantic husband and keep your marriage healthy and successful.
Romantic ideas for adding romance in your everyday life
1. Compliment him and tell him what you love about him
You don't need grand gestures that revolve around how to get him to be more romantic.
Anyone can be romantic with one of these tips for romance.
Knowing how to be good with words can actually turn things up greatly.
We all want to be loved, appreciated and to know that we mean the world to someone. Men are no different and enjoy praises just as much.
You must remind your husband of all the things you like about him to make him feel appreciated and affirmed.
This can be anything such as maybe telling him how much you love that he can make you laugh at just about anything or that you feel extremely safe with him and if you have kids, you can even tell him that he's doing a great job as a father.
To the often asked question, how to get husband to be romantic, make compliments a part of your daily routine.
Let him know that you like his new look with facial hair or maybe even that the meal he cooked you last weekend was one of the best you've ever had!
It could be anything, mix up the words but whatever you say, say it with sincerity.
Simply put, on how to get your man to be romantic, make sure he knows you care about him and glad to have him.
2. Go for adventurous trips together
Looking up for romantic ideas for husband or how to romance with husband?
Then this one is one of the key romantic ideas. Level up the creativity in your relationship.
Doing something new and creative also makes your relationships feel new.
Spending time together and enjoying each other's company is a great way to rekindle the flame in your relationship.
If there is something that your husband has always wanted to try such as skiing or trying out a new restaurant downtown, plan it out and go do it all together.
Leave the kids behind with a babysitter and leave all household talks behind as you make your escape for a night out or a getaway on the weekend.
Go for picnics, long walks, drives, hiking or camping, try something new each time.
On special events such as birthdays and anniversary, plan ahead of time for holiday trips to exotic places, somewhere that is one of the best ways to get your husband to be more romantic or to put your husband in a romantic mood.
3. Make use of love notes, texts and what he likes
On how to be romantic, this one is a golden nugget in the list of romance tips.
This is one of the first things that pops up in your mind when you think of how to get your husband to be romantic.
It is fun as well as naughty.
You can send him a saucy text at work or slip a love note into the inside pocket of his jacket.

Step up close to him and whisper sweet nothings when out in public

Write something funny or x-rated on a napkin before passing it to him when out for dinner.
All of these romantic ideas will surely put a smile on his face. In addition, do more of the things that you know he likes.
If your partner loves food,

cook him his favorite meal

.

If he likes to travel, plan out fun trips.

Even if he likes a particular dress on you, wear it the next time you guys go out.
He will appreciate that you are considerate and go through all the trouble just to please him.
Hopefully, that also answers how to romance your husband and never putting romance on the backburner owing to the humdrum of life.
4. Give him space to relax and be himself
Sometimes, we all wish that there was someone who could do our part of the work so that we could sit back and relax.
We can't help but adore that someone who helps us do chores supports us in whatever we do.
So, here's one of the sweetest romantic tips.
Give your husband some time to relax when he comes back home after a long day at work or is really stressed out due to work.
Give him back rubs or massages and do other things around the house such as taking out the trash that he normally does.
Moreover, boys' time is equally important to your husband as girls' time is to you.
Encourage him to go out with his friends for drinks or go watch his favorite team play while you look after the kids and the house while he's away.
He'll love that you support his right to escape for a little while to have a good time with his friends.
With these romantic ideas for him, you can add romance back into your marriage, the most vital fuel that keeps a relationship moving forward.
By appreciating your husband, you can get him to be romantic as well.
Make your significant other feel loved with the above-shared fun and easy romantic ideas, and your relationship will feel fresh and good as new.
Share this article on
Want to have a happier, healthier marriage?
If you feel disconnected or frustrated about the state of your marriage but want to avoid separation and/or divorce, the marriage.com course meant for married couples is an excellent resource to help you overcome the most challenging aspects of being married.
Learn More On This Topic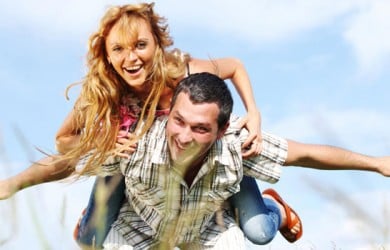 You May Also Like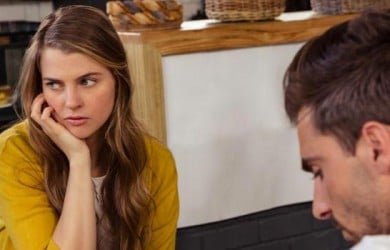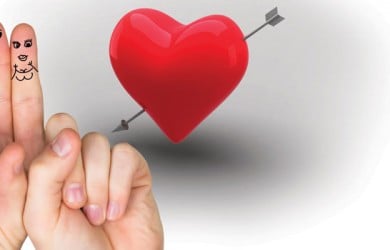 Popular Topics On Married Life