16 Reasons to Keep Believing in Love
The force of love is one of the most significant influences on the earth. This incredible emotion gives us reasons to smile and teaches us to look at the brighter things in life.
Love gives us hope and makes us more patient. It certainly is one of the most beautiful emotions that makes our life worthwhile.
But, not everyone is fortunate enough to experience this emotion without getting hurt. Sometimes, betrayal infests a relationship, or at other times, people simply fall out of love, leaving the other partner in the lurch.
Such experiences cause people to hold on to hurtful feelings, and they give up on love. Therefore, it is essential to know that there are some things you must do to keep believing in love.
If you have been heartbroken and disappointed, it does not cancel the fact that many people continue to believe in love every day of their lives. Therefore, no matter the hurt or disappointment, you can still continue to believe in love for the reasons that are discussed ahead in this article.
What exactly is love?
Love is a combination of emotions that form our behavior. This results in a strong feeling of attraction, affection, intimacy, protectiveness, loyalty, and adoration for another person.
You can feel love for non-human; love can be felt or expressed towards a deity (God), material things, and animals, to religious beliefs or even principles. Love is complex. The feeling of love within an individual and the expression of love differs from person to person.
You can express love in different ways or practices, which includes the following:
The intense emotion of likeness that results in affection and care

The willingness to put another's happiness and satisfaction above your joy and pleasure

The feeling of being obligated to meet the needs of another person

Going the extra mile to sacrifice your time, energy, and other resources to comfort another

Having a genuine desire to be around someone all the time

Making sure that the interest of another person is always protected
Considering the various outlined ways of expressing love, it becomes difficult and inappropriate to constrain the expression of love. This variance is why partners or spouses feel hurt because their partner stepped outside the box of their definition of love.
It is crucial to receive sufficient knowledge on the subject matter of love and how people express love because it varies from person to person, and this will help you keep believing in love.
Sometimes, your partner or spouse may deliberately or unintentionally do things or manifest characters that hurt you. Some of these actions may damage you so severely that you resolve to stop believing in love again or have another partner with whom you are in love.
It is not unnatural to experience this and to feel this way. But to remain with this conviction or state of mind may not be the best. There are things you can do to keep believing in love regardless of what your past experiences are.
Related Reading: 

How to Love Someone Deeply
16 reasons to keep believing in love
Although it's not wrong to tell a particular person, "you're the reason I believe in love," nevertheless, such a person shouldn't be your only reason.
If you ever found a reason to stop loving your partner or spouse, know that there are many more reasons to love continuously or to love again, as the case may be.
Many people once had disappointment and heartbreak, but that did not stop them from moving on with their lives. At a point, some of them were able to find love again as a result of the openness of their heart.
If they were once in your shoes and were able to do something about their situation, then you can as well. You can love again, no matter your experiences. Be open in your heart and mind as you consider some of the reasons to keep believing in love.
The following are some reasons why you should keep believing in love.
1. Love truly exists
The mentality that love or true love does not exist is inappropriate. So, if you find yourself asking, does love exist? Yes, it does!
Research has shown that love exists and can last for a lifetime. Have you ever wondered how other people remain in love with their partner or spouse for a very long time, some for years and decades?
It is because love truly exists, and you should keep believing in love!
2. Believing in love attracts love
"You become what you think about most.. But you also attract what you think about most. (John Assaraf) ". Rhonda Byrne quoted it in her book, 'The Secret.'
If you haven't read it yet, try reading the book and you will realize that the 'Law of attraction' exists in actuality! Understanding this concept will help you believe in the eternal power of love.
The more you believe in love, the more you will experience it in your life. This belief will enable you to create positive vibes around yourself that will attract more love in your life.
Related Reading: 

Signs of True Love in a Relationship
3. To love and be loved makes life better
Love is showing affection and care. Although you can show love to yourself, true love is not just to oneself but also to others. Part of our greatest cravings is to have people love us.
Hence, there are people out there who also crave to be loved. Giving love and receiving love make our lives better in every way.
4. Love can lighten you up
Being in love helps to reduce stress to a considerable extent. With the reduced stress in your life, your physical and emotional well-being improves significantly.
When you feel lightened up, your outlook improves, and you tend to believe more in the power of love!
Related Reading: 

Understanding Love and How It Grows in a Marriage
5. You definitely have someone around you who loves you!
Whether you are aware or not, because you don't believe in love does not take away the feeling of love people have for you and their willingness to be committed to you.
It's easy not to be aware or choose to ignore the love around you, but this doesn't make it vanish and unreal.
Love is not only between spouses or people in a relationship but also between family members. The love your family and friends have for you is real and proves love exists.
6. Love helps you get a new perspective
When you are in love with someone, you might observe their thinking and convictions to be a lot different from yours.
Being in love helps you broaden your thinking and gain a fresh perspective on your life, which in turn helps you keep believing in love.
Related Reading: 

Finding Love Again After Divorce
7. Love creates exciting memories
We usually never want to reflect on moments that were not pleasurable. We prefer to only reflect on moments of happiness and excitement.
These moments exist because of the presence of love. And, this is why you must keep believing in love.
Related Reading: 

Where Does Love Come From

?
8. Love creates happiness
Everybody craves happiness!
We want to do things, go to places, and be with people who make us happy. Love creates happiness and a sense of joy.
9. Love helps you overcome fear
The consciousness of having the one you love around eliminates the feeling of anxiety.
You suddenly believe you can achieve anything with the support of your partner or spouse. You have faith in love which builds your confidence.
Also Try: 

When Will I Find Love?
10. Love unveils the best version of you
When you love, you always want to be happy, make others happy, and positively influence the world around you.
This is why it is vital you believe in love again. It will help you discover your true self-the best version of yourself!
11. The feeling of being the reason for someone else's happiness is unparalleled!
How exciting it is to know that someone is happy because they have you in their life.
Love unveils your ability to influence others positively, especially those with whom you are in love.
Related Reading: 

What It Means to Love Unconditionally
12. Love helps you overcome selfishness
It's necessary to learn how to stop being self-centered, selfish and not consider other people around you. Love brings you to that point where you can also think about others' satisfaction as you feel about yourself. This is not to say that those who are yet to welcome love in their life are supposed to be selfish.
13. Together each achieves more
"TEAM" is an acronym that means "Together Each Achieves More."
You cannot tell how much you can achieve with the support of your partner or spouse. Togetherness has its own essence which cannot be experienced without the power of love.
Related Reading: 

200 Ways to Say I Love You
14. Love creates hope in us
The presence of love creates a positive state of mind within us. In order to live life to its fullest, it is essential to never lose hope in life.
Love teaches us to hope. We hope that life can be better; we hope that we can be better!
15. Love helps you live in the present
When you love, you do not live in the hurt of the past. You are not skeptical about the future.
You live in the now. You forget about your history and stay optimistic about the future. It doesn't matter what your experience was; you can move from a bad relationship to a good one.
Loving again can open you up to better experiences capable of paying for the losses, hurts, and disappointments of the past.
Also Watch:

16. You are designed for love
There is always this craving inside of us that nothing else but love can satisfy. It is rightly said that our brains are wired for love!
The early relationships help in creating attachment bonds and wire our brain. Right from birth, we crave attachment and love.
A baby craves for mother's love without even technically knowing what love is. The baby effortlessly seeks love without having to stress about it.
This feeling shows that we are designed for love, and it is yet another reason to love, no matter what our past experiences are.
Quick tips to help you keep believing in love
Learn how to love yourself. When you love yourself, it automatically transcends into your ability to love others.

Change your mental perceptions. Modify the negative things you think about the subject of love.

Resolve to love regardless of your past experiences.

You can commit to a daily affirmation that says, "I believe in love."
Conclusion
It is not unnatural to be disappointed or hurt by your partner, spouse, or someone you love. Life sometimes comes with ups and downs.
However, the feeling of love is the reason to keep on believing in it. You can believe in love again if you refuse to give up on love.
To gain true happiness, you must let go of past hate and be ready to take steps to help you to keep believing in love. If you believe in love, you will be able to heal the hurt and pain that your past experiences have caused you.
Share this article on
Want to have a happier, healthier marriage?
If you feel disconnected or frustrated about the state of your marriage but want to avoid separation and/or divorce, the marriage.com course meant for married couples is an excellent resource to help you overcome the most challenging aspects of being married.
More On This Topic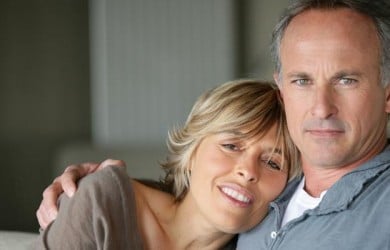 You May Also Like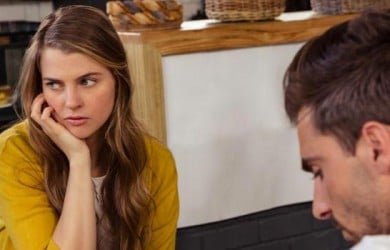 Popular Topics On Married Life