11 Tips to Handle Parents Meeting Parents for the First Time
Relationships are all cool and fun but when you decide to take it a step ahead and it comes to parents meeting parents for the first time, it can be a significant and potentially nerve-wracking event.
"How to talk to girlfriend's parents about marriage" or "How to impress boyfriend's parents" can be scary questions for those considering taking their relationship ahead.
The initial meeting between your parents holds the potential to set the tone for future interactions and the overall dynamics of your relationships.
The experience of meeting your girlfriend's or boyfriend's parents for the first time can be exciting yet daunting, so make sure to dress nicely and bring a small gift as a gesture of appreciation.
But deciding when should your boyfriend meet your parents should be based on your intuition and the readiness of both your partner and yourself to take that significant step in your relationship.
By following these suggestions, you can create a relaxed and welcoming atmosphere that encourages open communication, fosters positive connections, and paves the way for harmonious relationships among your loved ones.
What do you say when meeting your partner's parents for the first time?
When it's time for parents meeting parents for the first time, it's important to express your genuine emotions and convey gratitude. Start by introducing yourself with a warm smile and say, "Hello, it's truly wonderful to meet both of you.
I want to thank you for raising such an amazing partner/spouse. I feel incredibly lucky to be joining your family." Share your genuine excitement and appreciation for the opportunity to meet them and emphasize your respect for their role in your partner's life.
Engage in friendly conversation, actively listen, and be open to learning more about their experiences and values.
When should your parents meet your partner's parents?
Deciding when your parents should meet your partner's parents depends on various factors, including the stage and nature of your relationship. Ideally, it's best to wait until you and your partner have established a strong and committed connection, indicating a serious intent for a long-term relationship.
Additionally, consider the readiness and availability of both sets of parents. It's important to have open and honest discussions with your partner about the timing that feels comfortable for both of you.
Once you have a mutual understanding and agreement, you can plan a suitable time when all parties are ready and willing to meet.
11 tips to handle your parents meeting your partner's parents for the first time
Understanding the importance of parents meeting parents etiquette is crucial to ensure a respectful and harmonious interaction between families during significant milestones or events. Here are 11 tips to help you handle your parents meeting parents for the first time:
1. Communicate with your partner
Before arranging the 'parents meeting parents for the first time' meet, have an open and honest conversation with your partner about your respective parents and their preferences. This article talks about effective ways to discuss difficult topics with your partner.
Discuss the importance of the meeting and any expectations or concerns either of you may have. It's essential to be on the same page and support each other throughout the process.
Consider sharing any specific cultural or familial traditions that might be important to highlight during the meeting.
2. Choose the right time and place
Select a comfortable and neutral location for the meeting, such as a casual restaurant or a cozy café.
Consider a time when everyone can relax and engage in conversation without feeling rushed or overwhelmed. Make sure to consider any dietary restrictions or preferences to ensure that the chosen venue is suitable for all.
3. Share information
Parents meeting parents for the first time is a great opportunity to know about each other's families and backgrounds.
Share basic information about your partner's parents with your parents and vice versa. This could include their names, professions, hobbies, or any common interests. This will help create conversational starting points and potential areas of connection.
However, avoid sharing personal or sensitive details without the consent of your partner or their parents.
4. Prepare your parents
Brief your parents about your partner's parents, providing them with a general overview of their personalities, interests, and backgrounds.
Prepare them for potential cultural or generational differences, so they approach the meeting with an open mind and a sense of curiosity.
Encourage your parents to ask questions and show genuine interest in getting to know your partner's parents and do away with the awkwardness of parents meeting parents for the first time.
5. Coordinate introductions
Plan the introductions for 'parents meeting parents for the first time' in a way that allows everyone to feel comfortable. Consider introducing the parents individually rather than in a group, allowing for more personal and meaningful interactions.
Provide some context about each person as you make the introductions to facilitate smoother conversations.
6. Create an icebreaker
Understanding exactly what to do when meeting her/his parents is important to make a positive impression.
To ease any initial tension, consider incorporating an icebreaker activity into the meeting. This could be a simple game, a shared interest, or even a discussion topic that encourages everyone to participate and engage.
For example, you could play a trivia game related to a common interest or ask each person to share an interesting fact about themselves.
7. Foster open communication
Encourage open communication between the parents by asking questions and actively listening. This will create a sense of inclusivity and make everyone feel valued and heard.
Avoid controversial or sensitive topics initially, focusing instead on finding common ground. Allow the conversation to flow naturally and avoid dominating it yourself.
Encourage your parents and your partner's parents to share their stories and experiences.
8. Find common interests
Discover shared interests or hobbies between the parents and highlight those during the conversation. This can help create a bond and make the interaction more enjoyable for everyone. Look for topics like travel, sports, movies, books, or any other areas of potential connection.
Be attentive to any signs of shared enthusiasm or curiosity and encourage further exploration of those topics.
9. Show appreciation and gratitude
Throughout the meeting, express your gratitude for both sets of parents, acknowledging the efforts they made to be there and the role they play in your lives. Small gestures, like saying "thank you" or offering compliments, can go a long way in fostering a positive atmosphere.
Express appreciation for any advice, guidance, or experiences that your partner's parents share. Acknowledge the contributions of your own parents in shaping your life and relationships.
10. Respect boundaries
Recognize that everyone may have different comfort levels and boundaries. Encourage an environment where everyone feels respected and supported. If any issues arise, address them calmly and diplomatically, promoting understanding and compromise.
Be aware of cultural or personal differences that may affect certain boundaries and be sensitive to those factors.
Explore the connection between a lack of boundaries and a lack of respect in this eye-opening video. Discover how recognizing different comfort levels and boundaries is key when parents meet for the first time.
11. Keep in mind that they might be nervous too
It's important to remember that your partner's parents might be feeling just as nervous as you or your parents are. They might be worried about making a good impression or saying the wrong thing.
However, if you're kind and genuine, they'll likely appreciate your efforts and be more at ease. As long as you're being yourself and making their child happy, that's all that really matters . So try to relax and enjoy the experience!
Common questions
The initial 'parents meeting parents for the first time' is an important milestone in a relationship, so it's beneficial to plan a casual and relaxed gathering where both sets of parents can engage in conversation and find common ground.
How soon should you meet your partner's parents for the first time?
The timing of when should you meet the parents depends on the nature and progression of your relationship. Generally, it's best to wait until you and your partner have established a strong connection and a level of commitment.
Rushing the introduction too early may put unnecessary pressure on the relationship. Take your time to get to know each other and ensure that you both feel comfortable and ready for this significant step.
Is it serious when you meet the parents of your partner?
Meeting the parents is often considered a significant milestone in a relationship. It signifies that you are taking your relationship to a deeper level and are introducing your partner to an important aspect of your life.
It indicates a level of seriousness and an intention to integrate your partner into your family dynamics.
Meeting the parents for the first time allows both sides to gain insight into each other's backgrounds, values, and expectations. While it doesn't guarantee a long-term commitment, it does indicate that the relationship is progressing and that both parties are invested in building a future together.
Paving the way for a great familial relationship
Navigating meeting parents for the first time can be a significant moment in your relationship. Meeting his/her parents for the first time is always considered a crucial step in any relationship.
By following these tips, you can create an environment that fosters understanding, connection, and positive interactions. Also, a pre-marriage course can help you develop realistic expectations and establish a strong emotional bond with each other.
Effective communication, thoughtful preparation, and a genuine appreciation for both sets of parents are key to making the meeting a success. Remember to be patient, respectful of boundaries, and open to building new relationships.
With time and effort, this initial meeting can lay the foundation for harmonious connections and contribute to the growth and happiness of your evolving family dynamics.
Share this article on
Planning to get married?
Just engaged or contemplating marriage? Discover how to transition smoothly into the next phase of your relationship with Marriage.com's Pre-Marriage Course. Begin your incredible journey with this guide designed by experts and lay a strong foundation for your path of togetherness - forever!
Learn More On This Topic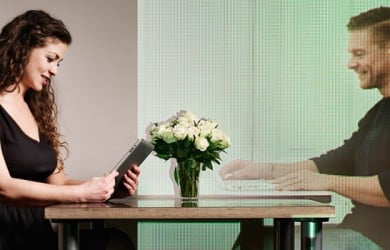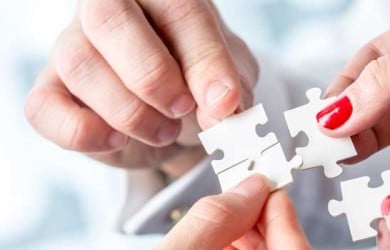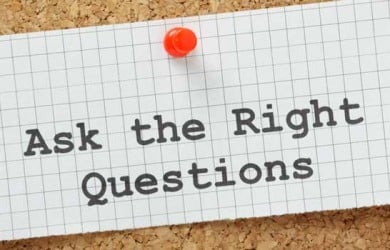 You May Also Like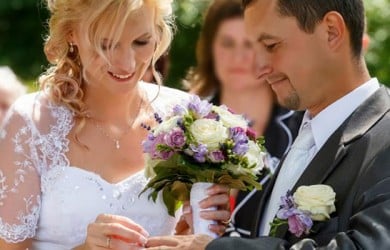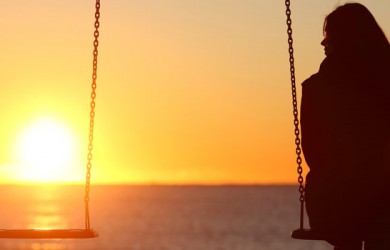 Popular Topics On Getting Married