10 Meaningful Ways to Be Nice to Your Wife
Marriage is usually based on two people coming together for their mutual happiness and comfort. They agree to share responsibilities and their overall life together; the joy of one can often become dependent on the other.
If you are trying to be nice to your wife, you may be willing to take steps to better your partner's life.
Research shows that a happy relationship can lead to a happy life, So by doing things for your wife, you would make the relationship better, which can directly impact your happiness.
Check out some ways that you can learn what a husband should do for his wife in this article.
10 ways to be nice to your wife
If you have a nice wife in your life, then you are truly lucky that someone in your life is looking out for your best interests.
You can make it a reciprocal relationship by taking active steps to be nice to your wife. Show her through your actions and words that you are a priority for her and you value her presence in your life. Don't let complacency become the enemy of a loving marital bond.
Research shows that complacency can harm marriage as the years go by. Couples can forget that they need to actively keep their bond alive and make their partner feel their love.
So, let us make an effort to avoid complacency by looking at a few inventive ways to learn how to be nice to your wife:
1. Be appreciative
Studies conducted on long-term couples have concluded that showing your appreciation towards your partner plays a significant role in determining the health of the relationship and the happiness of the individuals involved in it.
You should show appreciation for all your partner is and does for you through your words or actions. Let them know that you value their presence in your life and all that they do for you.
A simple "thank you" can sometimes make a huge difference!
Related Reading: 

6 Ways to Appreciate and Value Your Spouse
2. Put her first
One of the important things a husband should do to make his wife happy is to make her a priority in his life and treat her accordingly.
Partners who act like they are the most vital individual in the room get both submission and disobedience. However, partners who put others first will generally have more success in long-term relationships.
One way to do this is by making plans that are in line with what she wants to do and what she enjoys rather than what you like to do. Things like this will help her realize that you value her and that her desires mean a lot to you.
3. Keep your promises
If you are trying to learn how to be nicer to your wife, try to keep your promises to her. Don't disappoint her by breaking the promise that you make.
A study published in the Journal of Personality and Social Psychology delves into the nature of promises in romantic relationships. Promises can be a way of showcasing love, commitment to the relationship and your priorities.
Fulfill your promises to build trust and let her know you can be relied upon.
4. Initiate non-sexual intimacy
Sex can be essential to many relationships, but intimacy can help you strengthen your bond even further. Healthier intimacy between couples can improve sexual satisfaction as well in relationships.
An embrace, holding hands, and giving a relaxing head massage are all ideal for at least starting physical contact. It doesn't need to be a sexual thing, yet it can lead to a passionate time together.
Related Reading: 

5 Ideas to Build Non-sexual Intimacy and Feel Close

5. Share the responsibilities
Be a responsible individual in your family unit, as it is an important way to learn how to be nicer to your wife.
Being more responsible towards your wife and marriage may mean taking care of the children's homework, helping with laundry, helping in the kitchen, making the bed every other day, or replenishing the groceries.
6. Make her laugh
Learning how to be nicer to your spouse can include finding ways to make her laugh, as humor can be a critical component of determining relationship satisfaction.
You can make witty remarks, watch a stand-up comedian or funny movie with your wife. It can give you both a chance to get past the daily routine and hassles and reconnect with each other while having fun.
7. Remember the little details
A truly touching way to be nice to your wife is by listening and noticing the little things about her. It can make her feel extra special when you recall something they might have mentioned in passing.
Grand gestures are emphasized in movies, but remembering the little things about your wife can help you impress her. So, use this when trying to be nice to your wife.
8. Disagree politely
Disagreements are normal in most relationships, as no two individuals can agree on everything. But what matters is how you deal with these differences.
If you are trying to learn how to be kind to your wife, find thoughtful ways to state your opinion without undermining your wife's opinion. Proceed with respect and openness.
Watch this video by Esther Perel as she talks about how to fight smarter to resolve conflicts in a relationship:
9. Don't sweat the small stuff
Are you looking for ways to be nice to your wife? How about picking the fights you think are worth having and ignoring the rest?
Try to ignore minor things that might happen between the two of you and calmly resolve only the conflicts that may have lasting effects. This is important marriage advice that is often promoted by experts.
10. Encourage me-time
If you are trying to be nice to your wife then consider giving her some space.
Giving space to your partner might seem counter-intuitive, but it can give you both a chance to return to each other refreshed and reenergized.
Encourage your wife to spend time with her loved ones or do things she likes without you. It will help them retain their individuality and not feel suffocated by the relationship.
Related Reading: 

10 Trusted Tips For Encouraging Communication With Your Spouse
10 things to say to a wife to make her feel special
Your words can play a significant role in making your wife feel special. Through some kind and loving words, you can try to make her realize how much you love and care about her. You can highlight the good qualities that she might overlook.
Here are some things you can say to your wife to make her feel special:
"You have a special place in my heart because you see sides of me that no one else has before."

"You are not just beautiful on the outside but also the nicest person. I am lucky that you are a part of my life."

"I can see you've been working so hard for the past few days. Let me take care of all the household responsibilities while you get some well-deserved rest."

"Your maturity has brought so much peace into my life. You manage to find ways to resolve problems in a healthy and yet honest way."

"Thank you for all that you have done for me. I realize that and will also try to be there for you."

"Your intelligence and wit are unparalleled. I hope you don't sell yourself short because people around you don't see that."

"I know you may have insecurities, but from my standpoint, you are the most resilient person I have met. You handle everything with strength and humility, leaving me in awe."

"I can see that you always try to be there for me, but I want you to take care of yourself first. You are an amazing person and your needs must also be prioritized."

"You are the most important person in my life and I want you to know that."

"No matter how much we fight with each other, I'm still grateful that I have you as my life partner."
Related Reading: 

30 Sweet Things to Say to Your Wife & Make Her Feel Special
Some commonly asked questions
Here are some commonly asked questions about how to treat your wife that can help clear your doubts about this topic:
How does a good husband treat his wife?
A good husband treats his wife with care and attention. He will create a safe space for her to feel comfortable being emotionally and physically vulnerable.
A good husband will be open to changes if it helps his wife or their marriage. Instead of being defensive, he will always try to be self-reflective.
What does a wife expect from her husband?
A wife usually expects respect, love and understanding from her partner. She likely would want their support so that it gives her the confidence to face challenging situations together. In addition, she may also expect emotional and physical chemistry from her partner.
In a nutshell
In a marriage, ensuring your partner feels loved and cared for is essential. While most of these actions should come naturally, there is nothing wrong with learning loving habits over time.
The above points can allow you to be nice to your wife and make her feel extra special. These can ensure you don't become complacent and forget about tending to her emotional and physical needs.
Share this article on
Want to have a happier, healthier marriage?
If you feel disconnected or frustrated about the state of your marriage but want to avoid separation and/or divorce, the marriage.com course meant for married couples is an excellent resource to help you overcome the most challenging aspects of being married.
Learn More On This Topic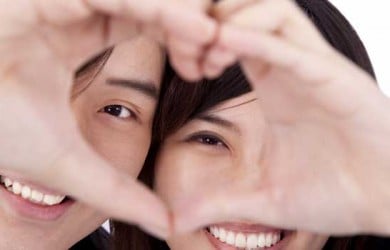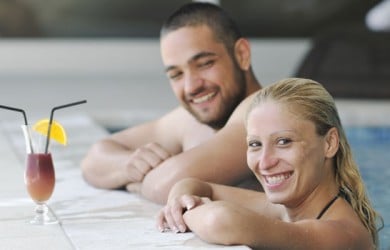 You May Also Like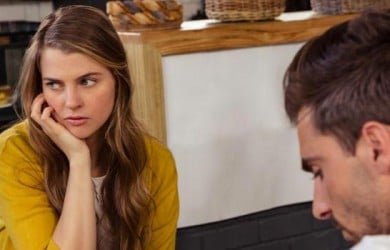 Popular Topics On Married Life