How to Please Your Husband: 20 Ways
Most relationships and marriages begin their journey on a very happy note. But, unfortunately, some relationships turn sour during the course of time.
Why does it happen? How does the love in your marriage melt into thin air?
We have seen relationships and marriages that have turned sour along the way. One solid reason is that the feeling was one person was doing more of giving than receiving. Some partners are guilty of getting all the love and affection but not knowing how to reciprocate.
Some people can seem too rigid sometimes. It takes their partner the right switch to turn on the softest part of their heart and keep it on.
There could be several reasons that can cause a marriage to crumble. But, one of the most obvious reasons is lack of appreciation.
If you are looking forward to reigniting the spark in your marriage, you must make it a ritual to please your spouse.
So, are you wondering how to please your husband?
Look no further and read on for 20 amazing tips to bring back love in your marriage.
Related Reading: 

How to Make Your Husband Happy
20 Ways to please your husband
Are you married, and it seems like the fire is burning out? Do you want to know how to please your husband?
Just like women, men crave appreciation and love. So, to keep the passion burning and charm alive in your marriage, you have to know how to please your man.
Below are the necessary tips on pleasing your man and attributes you must show to keep him interested in you for as long as possible.
1.
Shower praises
Simple praises like "You look handsome as always, honey" when he dresses for work or "You are the best man for me" are little words that have power.
Praises and compliments will make your man feel special and encourage him to love you more. Don't be the only one receiving compliments all the time.
Draw him closer. Remember that he likes to listen to praises too!
Related Reading: 

Compliments for Men That They Love to Hear More Often
2.
Know his expectations
Knowing your man's needs means knowing how to please your man and when to do it. Don't be that spouse that doesn't care about their partner's fantasies.
Even if he seems to keep things to himself, you can make him pour out his expectations and needs by starting deep conversations.
Show your man you are available to listen so he can open up to you. This way, you will know his fantasies, and it's easy to bring them to reality.
Related Reading: 

Managing Expectations in Your Marriage
3.
Be agreeable
Avoid unnecessary arguments as much as possible. Don't kill his ideas and make him feel stupid.
This doesn't mean you should be dormant but consider his point of view first before you disagree. Be careful of your choice of words and never think you are always right.
Even if you have a different opinion about what he shared, agree outrightly and raise arguments. Do it constructively and let him know you respect his opinion.
4.
Show affection
Surprise him with kisses. Most partners often fail to openly show affection to their spouses. But you must put showing affection on the list when considering how to please your husband.
Make him feel warm with new tricks. You can write him a love letter, drop sticky notes with flirty comments in the shower or on his coffee cup. Don't let the show of affection be one-sided!
Related Reading: 

Showing Your Husband Affection in Unique and Inventive Ways
5.
Be spontaneous
One of the top ways to please your man is to bring new ideas into your physical intimacy. Doing the same thing all the time can be very dull.
It gets so bad that there is nothing to look forward to. Try new things to please him.
Things like different positions in bed, back and shoulder massages, and sneaking to join him in the shower will keep the equation between the two of you spicy and the home happy.
6.
Be supportive
Be less critical of what he does or how he behaves. Be supportive of his ideas. Take his side in front of friends and family. As a wife, you should be his strength and he should be able to freely express himself to you without any reservations.
Show your support time and again.
7. Control negativity
Take charge sometimes, stop the fights as and when they arise. Let him know you have the command of certain situations.
Your husband will not be right 100% of the time. So, when things go wrong, tell him to stop or guide him to what's right. Avoid bedroom fights at all costs.
8.
Wear what he loves
Of course, external beauty isn't everything. But to heighten the attraction, sometimes, there's no harm in wearing something that your husband likes.
Give your man the opportunity to see you in stylish outfits that he admires. Don't be too rigid to your taste and preferences alone. Make the hair he loves.
Let him choose your outfits sometimes— use accessories and makeup that can enhance your attractiveness.
9. Express your gratitude lavishly
If you love something, say you do. Leaving hints might build a communication gap and can also lead to misunderstandings.
If your husband gets you a gift, be expressive and tell him how much you love it. Let him know how you feel about what he does or says so it will be easy to please you too, and pleasing you would please him too!
Related Reading: 

Essential Ways to Show Gratitude to Your Spouse
10.
Allow some mystery in your relationship
This might sound weird! But it is one of the things to do to please your man. Allowing mystery doesn't mean keeping secrets.
It simply means you need to send him on a romantic hunt. Pillow talks, cuddling, and then romantic conversations is a good way to spend the night establishing emotional intimacy.
11.
Plan a date
How to please your husband most easily at home?
Arrive home early from work, get the kids to bed on time, and prepare an exquisite dinner for two.
Set the candles, flowers, and his favorite wine. This will give him a memorable moment and keep him longing for more. Make him feel special and appreciated.
Related Reading: 

Importance of Date Night in a Marriage and Tips to Make It Happen
12. Maintain your calm during a heated argument
Quarrels are inevitable and expected, but the way you handle them matters a lot. When issues arise, give your man some space and respond with calmness.
Shouting and raising voices at each other can make the marriage frustrating for him. If you stay calm, he will be motivated to stay calm too!
Avoid counterattacking and wait until he is calm to explain yourself to him, and there will be mutual understanding. This is another ideal way to please him and make him happy.
Related Reading: 

Tips to Avoid Ugly Arguments in a Relationship
13.
Plan and initiate fun things for the two of you!
It won't be very interesting for your man if he is the only one initiating things. Do things out of your comfort zone.
Take a swim together, travel to tourist sites, do game nights, long midnight drives, and other fun things.
Related Reading: 

Fun Things Couples Should Do Together
14.
Schedule game nights
How to please your husband in innovative ways?
Schedule a special night for games. Kissing scrabble, card games, truth and dare, and blindfold are common intimate games you can play.
They can help you have more private time with your husband. Pleasing your spouse with games is another way to create memorable moments for him.
Related Reading: 

Romantic Games for Couples
15. Try to be vulnerable in your relationship
We have mentioned mystery, and as we explained, it is different from hiding things from your spouse. No man wants to be kept in the dark.
Secrets can ruin your relationship with your husband. Tell him everything.
Let him know your fears, vulnerabilities, problems, and desires. We can't cross out honesty and transparency as one of the most efficient tips on pleasing your husband.
Related Reading: 

Tips to Become More Vulnerable in Your Relationship
16. Pursue his favorite hobby
Do what he likes. Whether it's gymming or watching movies, pick up any of his favorite hobbies and carry them. He will not only be surprised but also happy to see that you value and understand his interest.
This will also lead to some meaningful conversations about the hobby and he will feel he has you to talk about what he likes.
Related Reading: 

Exciting Couple Role Play Ideas to Spice up Your Relationship
Check out this video where Dave and Ashley Willis discuss roleplay and fetishes and how they can benefit the relationship:

17.
Be involved
Don't limit yourself to the bedroom alone.
You can get involved in different aspects of his life than simply being his wife by definition. Get involved in his business. Got out to parties with him. Handle finances. Be his partner in everything.
18.
Value Him
It is true that you love your man and respect him, but does he know? Does he feel valuable?
Appreciating your man with certain gestures like a back rub, massage, a bouquet of flowers, or even a surprise trip will make your man feel special and also make you irreplaceable. Show appreciation for whatever he does, no matter how little.
This will boost his pride and ego and make him feel capable of caring for you.
Related Reading: 

Appreciating And Valuing Your Spouse
19. Communicate
Communication is an important pillar of any relationship. So, no matter what, never leave a chance of effective communication with your spouse.
The more you talk and listen to him, the more connected he will feel to you.
20.
Peaceful home
Of all the attributes and tricks on how to please your husband, this is the grandest. Your man wants to return to a home after the stress at work and not a warzone.
Don't be the woman that nags over issues. Let your home be a paradise on earth. It should be a place of relief and somewhere to calm his mind.
Related Reading: 

How a Happy Spouse Can Make a House Happy
Final Thought
Now, ask yourself this simple question, "How am I pleasing my man?"
If you find yourself lacking in any of the attributes above, you may not be pleasing your husband. It is important to spice up your home with some of these tricks to please your man. Let him see you differently and love you more.
Men need to be shown affection. They also want to feel vulnerable sometimes. So, don't be too rigid with your man. Please him, even if it means going out of your comfort zone. If you don't know how to please your husband, he might start pulling away.
Share this article on
Want to have a happier, healthier marriage?
If you feel disconnected or frustrated about the state of your marriage but want to avoid separation and/or divorce, the marriage.com course meant for married couples is an excellent resource to help you overcome the most challenging aspects of being married.
Learn More On This Topic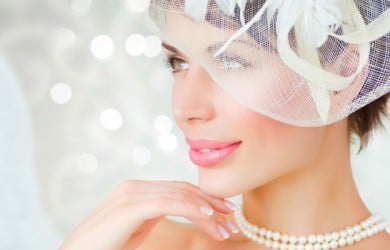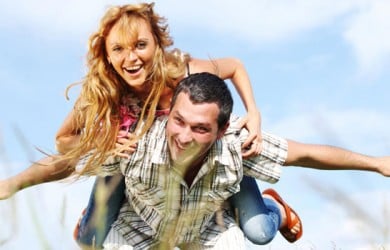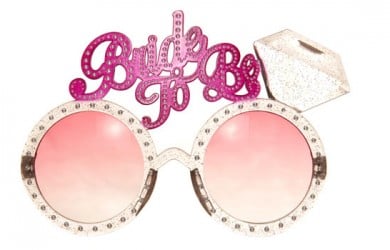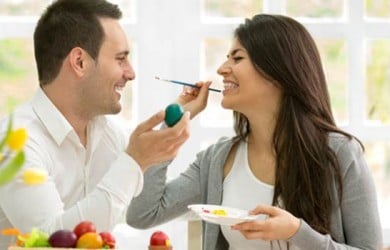 You May Also Like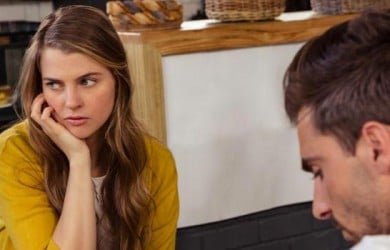 Popular Topics On Married Life