How to Stop Overthinking in a Relationship
Rumination, popularly known as overthinking, is a common phenomenon. People tend to overthink different things. When you're in a romantic relationship, whether you've just started dating, or it's been a few years, or even if you're already married, you or your lover may tend to overthink the relationship.
Although this is a common phenomenon, it may jeopardize your relationship. So, how can you go about this tendency or habit of yours? Don't worry. This article can help you learn how to stop overthinking in a relationship.
Overthinking about your partner or the future of your relationship may start as an occasional occurrence. But the thing is, it can develop into a habit. So, if you want to learn how to stop overthinking in a relationship, read on.
You will learn about why people tend to overthink relationships and their partners and how it can impact your romantic relationship. The article also talks about 20 ways on how to stop overthinking in a relationship.
Also Try: 

Am I Overthinking My Relationship Quiz
Why do people overthink in relationships?
It's a good idea to get to the roots of a habit or an issue to understand it better. This applies to overthinking too. The best way to deal with overthinking is to know why you're even doing it.
Understanding the source of this habit may help you figure out the kind of strategies that will help you overcome the habit of ruminating.
So, why do people overthink, especially in relationships?
A common reason can be because you may be feeling insecure about your relationship. The thing is, this insecurity may stem from two different sources- firstly, poor past relationship experiences and, secondly, low self-esteem.
Related Reading: 

Tips to Stop Being Insecure in a Relationship
Suppose you've been hurt in your previous relationships, and you see how content you are in your current relationship. In that case, you may be overthinking about things like "what if things go south in this relationship?"
Secondly, if you feel like you may be struggling with low self-esteem issues, you may often find yourself believing that you probably don't deserve to be happy. You might have thoughts in your head trying to convince you that you don't deserve happiness from your romantic relationship.
So, by overthinking and analyzing your relationship, you go into self-sabotage mode. You may find yourself overthinking your partner's motives, whether they will find someone better than you, and much more.
Another reason may be anxiety. Overthinking and anxiety go hand in hand. If you're someone who tends to be high-strung and anxious in general, you may probably be feeling that way in your relationship too.
A lack of clarity about you and your partner's love language may be another reason you find yourself ruminating about whether your partner cares for you or not. Every individual has their preferred love language. There are different love languages in existence.
Related Reading: 

Are You and Your Partner Speaking the Same Love Language
Why is overthinking in relationships a big problem?
Now you know some of the significant causes of overthinking. And you also know that it's a common occurrence and many people tend to overthink. So, you might be naturally wondering whether it is dangerous and, if it is, why so.
Overthinking can make you feel horrible and affect your mental health. If you're overanalyzing your relationship and your partner, you may start nitpicking. This nitpicking can lead you to find problems where there aren't any.
When you overthink, you start inventing issues about your relationship in your head and tend to find more faults with your spouse, girlfriend, boyfriend, or partner. All in all, you may end up feeling tense and miserable. This self-limiting issue, therefore, can impact your mental health.
Related Reading: 

Is Overthinking in a Relationship Bad for You?
Top 20 strategies to stop overthinking in a relationship
Now let's delve into how to not overthink in a relationship.
We bring to you 20 strategies to prevent yourself from ruminating about your partner and your relationship.
But, before that, it would be great to look at this video if you want to know how to stop overthinking in a relationship.

1. Don't spend too much time thinking about how and what to text your partner
If you're prone to overthinking about precisely what text to send your partner, for example, whether a "what's up?" is more appropriate than a "what are you up to?", try to work on that.
How you word these simple texts isn't going to make a huge difference.
This is a straightforward first step to curb your overthinking tendencies.
Related Reading: 

Texting in relationships: Texting Types, Affects & Mistakes to avoid
2. Don't re-read the conversations with your partner
If you and your partner communicate through text messages frequently, just understand that there's a lot of scope of misunderstanding what the other person is saying via text messages.
So, digging through your previous text conversations with your partner may be quite counterproductive and may leave you feeling upset. It's very easy to misinterpret text messages.
3. There's no point in overanalyzing your partner's body language
This is another key strategy to stop over analyzing your relationship. Accurately reading and understanding non-verbal cues is very difficult. It's exhausting, and your interpretation may be heavily biased.
A big reason you may be trying to read your partner's body language more often than not is that you two may need to work on your communication.
If the quality of communication between a couple, married or unmarried, needs more work, it can lead to one or both partners overanalyzing each other.
Related Reading: 

What Your Body Language Says About Your Relationship
4. Focus on the present
A lot of the time, overthinking may be directed towards the future. You may ruminate over the future of your relationship or what your partner will say to you about a certain event in the future, and so on.
This might again make you feel exhausted. Instead of that, try and focus on your present. Focus on the here and now of your relationship.
5. Stay grounded
This point goes hand in hand with the previous point. When you set the intention of focusing on your present, you will bring yourself back to reality. Focus on how you're feeling at the present moment.
Do you feel like you're worried about something? How is that making you feel?
If you can identify the points where you're spiraling into a vortex of rumination, you can stop yourself.
6. Understand the scope of your control
A big part of staying grounded is having a clear understanding of what is within your locus of control and what isn't.
Can you control what your girlfriend or boyfriend is going to say or do? No.
Can you control their thoughts? No.
So, what can you control?
You can be in charge of what you think about. You can control how you act and behave. So, if it helps, you can even list the things you can control and another list of things that you cannot manage to stop overthinking things in a relationship.
7. Try to stay busy and productive
Often, one's overthinking tendencies tend to increase because they aren't fulfilling their potential to be productive. By being productive, it's not just about being busy with work. You may also try to stay productive by doing something for your relationship.
You can maybe plan a romantic date night and make it happen! If you and your partner enjoy going on hikes, plan for a nice hike with your partner. These are just some examples.
8. Building a life outside of your relationship
Having more than one area of focus in your life may be a great way to curb your overthinking tendencies. This applies to your work and personal life. Pursue a hobby that you haven't done in a long time!
Have you wanted to do a fun project but haven't done it yet? Now's the time to do it!
9. Socialize with your family and friends
Friends and family are a very important part of every individual's life. Even when you hadn't met your partner, your family and friends were there in your life. So, chalk out some time regularly to spend with your relatives and your friends.
When you catch up with your close friends and loved ones, you may also find the opportunity to talk about why you're worried and what's on your mind!
10. Adopt an evidence-based approach to your thinking
This point is especially relevant for people who tend to feel anxious. So, does anxiety make you overthink?
To put it simply, yes. People feel anxious in anticipation of future events. If you're prone to this, rumination goes hand in hand.
But if you think about it, when you overthink, you're just speculating. Is there any evidence to support your speculation? If there isn't any evidence to support your thoughts about your relationship, then it's better to adopt an evidence-based approach to this situation.
11. Don't take everything personally
If you see that your girlfriend or partner is in a bad mood, it may be due to multiple reasons that aren't related to you. Maybe they've had a hectic day at work, or they had an unpleasant encounter with someone.
Just because they're in a bad mood doesn't necessarily mean that you had anything to do with it. So, maybe it's better to ask them what happened instead of putting yourself through the misery of overthinking about it.
12. Self-care may help
Working on yourself, in general, is a big part of overcoming the habit of overthinking. Self-care is a great way to go about it. It's an umbrella term for taking care of yourself. When you care for yourself (something within your control), you feel good.
So, take out some time every day where you focus on yourself. This can be executed in so many different ways. Doing your hair, makeup, skincare routine, working out, going on a walk, reading a book- everything falls under self-care.
Related Reading: 

Healing Your Relationship with  Sustaining Self-Care Practices
13. Journaling to work on your confidence
As mentioned earlier, you may find yourself ruminating about your relationship a lot of the time because you may be feeling insecure. So, if you work on your confidence, you beat those insecurities head-on!
You can engage in positive self-talk or practice journaling regularly to write positive affirmations to feel good and get rid of overthinking.
14. Talk to your partner
If you feel like you're overthinking about the long-term potential of your relationship, try to stop assuming things in a relationship and just talk to your boyfriend or girlfriend or partner about your fears and worries.
This shows that you want to improve the communication in your relationship and assess how things are going presently.
15. Travel with your partner
This is such a good bonding strategy.
Going on holidays once a year and exploring new places with your partner may help you become closer and grow in the relationship. This, in turn, might help you with your fears about the relationship.
Related Reading: 

Reasons Why Couples Should Travel Together
16. Work on your trust
This is a tough one to work on but worth the effort.
If your over-thinking stems from a place where you have a hard time trusting your partner, it may mean that you need to work on your trust.
Instead of trying to read in between the lines of what your partner is saying or doing, try and focus on what they're saying to you. Try to believe in your partner and be open with them.
Related Reading: 

Important Tips to Build Trust in a Relationship
17. Accept the reality that life comes with a host of uncertainties
The world around you is constantly changing, and uncertainties are just part and parcel of life.
So, try to let go of what isn't in your control and understand the beauty of these uncertainties in life.
18. Understand the function of thinking
Thinking is a very important part of being human. If you didn't think about things, you wouldn't be able to behave, act, or make any decisions.
But if you're thinking about things for the sake of it and these things aren't even in your control, you're overthinking it.
19. Breathing exercises
When you question yourself, "am I overthinking my relationship" and it's making you feel anxious, just pause for a second. Go easy on yourself and just breathe.
Engaging in breathing exercises and working on your breathwork is a great way to lower your anxiety.
Sit or lie down comfortably and then close your eyes. Then breathe in slowly as you count from 1 to 5 in your head. Hold your breath while counting from 1 to 8 in your head. Exhale slowly while counting from 1 to 10 in your head.
20. Psychoeducation and therapy
This is one of the best strategies to work on your overthinking.
Educate yourself about concepts such as cognitive distortions, maladaptive beliefs, anxiety, trust, etc. Opting for psychotherapy to work on yourself and your relationship is a good strategy.
An unbiased professional opinion may help you understand everything related to your overthinking tendencies.
Conclusion
Does the question "why do I overthink relationships" keep on bothering you?
Then try the strategies mentioned above, and you will surely be better off in your relationship.
Overthinking not only affects your relationship with your partner, but also affects all your other personal and professional relationships and partnerships. Overthinking can be a cause of anxiety and poor mental health, and keep you from staying happy and healthy.
Share this article on
Want to have a happier, healthier marriage?
If you feel disconnected or frustrated about the state of your marriage but want to avoid separation and/or divorce, the marriage.com course meant for married couples is an excellent resource to help you overcome the most challenging aspects of being married.
Learn More On This Topic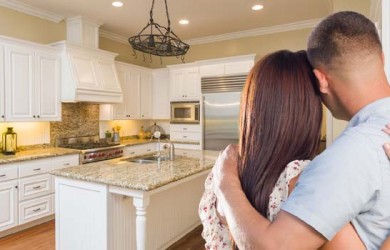 You May Also Like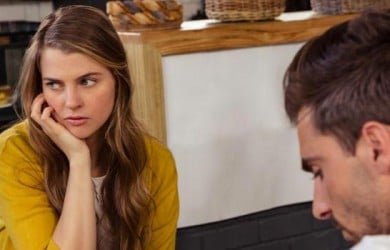 Popular Topics On Married Life