15 Fun Ways on How to Be Dominant in Bed
Do you ever get that feeling that you want to know how to be dominant in bed?
Do you want to show your partner that your sex life could be better?
Let's face it, with all the shows and movies that show off BDSM, and it just makes you want to try it out.
So what's stopping you from fulfilling this fantasy?
What is sexual dominance?
We have heard about how to be dominant in a relationship, but what about in bed?
Dominant sex or sexual domination is all about a set of behaviors and rules that involve controlling your partner (submissive) for pleasure.
One plays the dominant partner and the other the submissive partner. Each one has roles to play and rules to follow.
The dom-sub roles are under BDSM. The term BDSM stands for bondage, dominance/submission, sadism, and masochism.
Now, we're focusing on how to be dominant in bed for your partner.
What are the responsibilities of a dominant?
Before we proceed with the fun stuff of how to be dominant in bed and the ways you can pleasure your partner, we first need to understand the roles of the dominant partner.
Do you think it's time for you to dominate your husband or wife? Are you tired because your partner is always the one controlling your sex play? Then, start by familiarizing yourself with these responsibilities.
You take control over everything

You expect to be pleasured

You can punish

You only allow obedience
Now, do you think you're ready to belong to all those sexy dominant women and men?
15 fun ways to dominate your partner
Believe it or not, most people secretly fantasize about becoming the one being controlled – to be the submissive partner in a sexual play.
So, it's time to be the dom and start practicing these domination ideas that will surely satisfy you and your partner. Here are 15 fun and sexy ways on how to be dominant in bed.
1.Talk to your partner
Before you can dominate your boyfriend or girlfriend, you first need to talk about it, makes sense, right?
Since we're not in a series or a movie, you can't immediately become a BDSM dominant woman or man. You will first need to talk about it as a couple.
This is important because you will need to know if your partner is open to this type of thing. You're lucky if your partner agrees to try the dom and sub relationship. This is when you can come up with your terms, and you can even talk about which one you can try out first.
2. Be your partner's boss
The first thing you have to remember if you want to know how to be dominant in bed is to learn how to be bossy.
Being the dominant partner means you have to take control, and it would only work if you know how to be bossy. From how you act, your stand, the tone of your voice to all your commands – you need to be convincing and firm.
3. Wear something intimidating
Now that you're into character, the next thing that you need to focus on is what you'll be wearing. If you want to look like those very sexy women dominating sex play, you have to dress for the role.
If you have time, get yourself some sexy costumes or those sultry latex costumes. Your partner will surely appreciate the effort, plus, you'll feel the boost of confidence when you're wearing proper clothing.
4. Allow your partner to worship your body
Start to dominate them by giving your partner a chance to worship every inch of you. You can give your partner a massage oil or allow them to enjoy the 'chance' to kiss your body.
Let your partner use their hands to slowly and passionately touch your body, give them the chance to shower every part of you with sensual kisses.
5. Blindfold and tie your partner
Do you want to know one of the sexiest ways to dominate your man in bed? Invest in those sexy bed restraints and blindfolds and use them to tie your partner in bed.
By doing so, you will have full command of your partner. Stroke him, tease him and kiss him until he can't take it any longer. Of course, with consent, you can also grab his hair and spank him. Add naughty words, and you'll feel that intense fire burning inside.
Related Reading: 

20 Things You Should Know Before Tying the Knot
6. Boss your partner around
While it's not common to dominate a man in a relationship, you can dominate a man in bed. Boss your partner around and ask him to do things for you. After all, you are the boss, and he's the Sub.
Take this chance to let him know who the boss is and don't forget to make him call you whatever you want. Of course, don't forget to punish your Sub if he becomes naughty.
Make sure your partner calls you Mistress, Queen, or Boos, your choice, your rules.
7. Choose sex positions where you have control
You can also choose what sex position to try. Make sure that this position is something you can take complete control of.
Tie your partner in a chair or bed, proceed with penetration and start pleasuring your partner. Seeing your partner without control is such a lustful moment for the Dom, and the Sub also feels helpless and turned on by this sexual act.
These types of sexual play can intensify the orgasm that both of you will experience.
Also Try: Quiz: What Type of Sex is Your Favorite?
8. Talk dirty
It doesn't matter if you do it during intercourse or foreplay – if you talk dirty, it creates this naughty but sexy atmosphere. Make it hotter by whispering it in your partner's ears.
Tell your partner what you want and what you will do – and all those naughty words will intensify that fire you are feeling inside. When you are near the climax, you can make your dirty words louder.
With the help of this video learn how to talk dirty with your partner:

9. Change your attitude in bed
Dominate them by simply changing your overall attitude in bed.
We all have a naughty side, and this is the right time to unleash that sexy beast inside. Be annoyed, boss around, prioritize your pleasure, tie your partner, and be that dominant yet sexy partner.
If your partner sees how you can change from being quiet to being dominant, that's already enough to ignite arousal.
Also Try: How Freaky Are You in Bed Quiz
10. Try roleplaying
Here's another way to spice up your sexy time with dominance. Try roleplaying with your partner, and of course, choose roles that make you the boss.
You can be the disciplinarian teacher to a student, a sexy boss to your secretary, the CEO to your innocent employee, and so much more.
Don't be afraid to invest in costumes, toys, and of course, be in character.
11. Experiment with sex toys
While you are shopping for restraints, why not add some sex toys to your shopping cart?
Male and female domination requires toys as well. It makes it more fun, and it's arousing. Try blindfolds, hoods, collars, gags, and even floggers.
Related Reading: 

35 Kinky Sex Ideas for a Thriving Sex Life
12. Tease your partner
Restrains will be your top favorite when you play the dom partner. You can start by teasing your partner. Slow kisses whisper dirty words, lick and touch, control how your partner feels pleasure.
You'd feel in control as you ask your partner what they are feeling. Make them ask for more, and then you decide how you will proceed.
You can also ask your partner to have a taste of you and then stop. Tease your partner until the urge is too much.
13. Control your partner's climax
This is where it gets naughtier. One of the best ways on how to be dominant in bed is to control your partner's climax.
You can control every thrust and when you see that your partner is already near orgasm, stop. Make sure that your partner is restrained as well.
This will make your partner beg, but you wouldn't do it because you are the boss you are.
Watch as your partner suffers in pleasure.
Also Try: Facing Problems in Getting an Orgasm? Here's What to Do
14. Try bondage
Now, mild or basic bondage involves restraints, but what if you want to do more? Of course, you need to talk about it first.
You can start with roleplaying with sex toys. You can start with floggers, gags, and even whips. You can use them as tools for punishment when your Sub disobeys you.
Mild bondage is nice and can even heighten the sexual experience for both of you.
15. Have a safe word
Now that we are talking about bondage be sure that you don't forget the most important thing – the safe word.
A safeword is a term that both of you have agreed upon.
If the roleplaying or spanking gets painful or if one of you is no longer enjoying it, you have to say the safe word, and everything will stop.
5 Ways to dominate your Husband
"I'm the shy type, but I want to know how to dominate my husband. Can I dominate my husband in the room?"
Be the dominant female sex partner by simply getting into character. This is the first step. You need confidence, and you need to feel in charge and sexy.
Dominate your husband sexually by following the basics:
1. Be the queen or the boss
Take charge and be the boss of your husband. Change the tone of your voice and command him.
2. Wear your sexiest outfit
Start learning how to be more dominant in bed as a woman by wearing your sexiest lingerie or spandex costume.
Show your man how sexy and sultry you are. Of course, pair your looks with the right attitude.
Also Try: Is Your Boyfriend Turned On By You?
3. Allow him to worship you
Let your man worship your body. Ask him to massage you or kiss you all over. Let him savor your body and connect with you.
4. Tie him and take charge
This is how to dominate a man in bed. Restrain him and do as you, please. Whisper naughty words, and let him beg for your body.
5. Control his pleasure
Remember to control your husband's ejaculation! Stop when he's near the climax and let him beg. It's a pleasure and suffering in one.
5 Ways to dominate your Wife
This isn't all about how to be a more dominant female in bed; men, of course, can be the Dom in bed. Here's how you can be one of those sexy dominant men in bed.
1. Make her wear a sexy costume
Make your wife wear the costume that you like. Of course, you want to make her look submissive yet sexy.
2. Tie and blindfold her
Blindfold and tie her up in bed. Pleasure her but take control. She'll be helpless under your control.
Also Try: What Turns You On? Quiz
3. Incorporate roleplaying
Who doesn't like roleplaying? She can play the young schoolgirl, and you can play the strict teacher. Don't be shy and get into character. Use steamy words and phrases that will make everything realistic.
4. Choose dominant sex positions
Pin her and use your weight to control your chosen sex position. You can also lift her and pin her against the wall. Face-down doggy is one great position to try.
5. Control her orgasm
You would enjoy controlling your wife's orgasm once you are in control. See her reaction as she reaches the big 'O', then you stop.
Tease her, kiss her, and let her grab your hair so you can enter her again. Watch her beg for pleasure – the pleasure that only you can give her.
Conclusion
Steamy, right? Having fun in bed and exploring each other's sexual potential is such a great way to bond.
Learning how to be dominant in bed is enjoyable, but you have to remember that there are rules to follow. We don't want to be carried away and end up physically hurting our partners, or worse, making them do something they don't want.
Don't get embarrassed if you want to know more about BDSM. If you won't try it or be open about it, then you're missing out on so much fun. Good luck and have fun!
Share this article on
Want to have a happier, healthier marriage?
If you feel disconnected or frustrated about the state of your marriage but want to avoid separation and/or divorce, the marriage.com course meant for married couples is an excellent resource to help you overcome the most challenging aspects of being married.
More On This Topic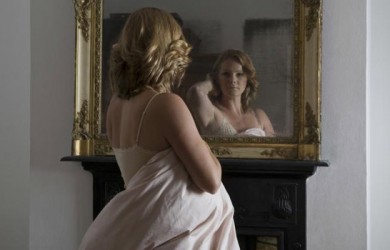 You May Also Like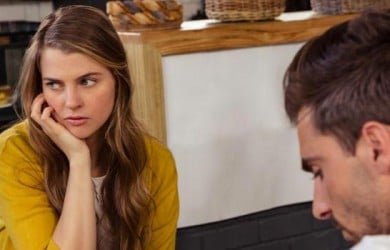 Popular Topics On Married Life