10 Ways to Improve Intimacy Outside the Bedroom
It is challenging to understand the actual concept of intimacy fully. It is not always easy to understand or grow accustomed to, and couples who seem to have it all together likely have spent hours figuring out how to be fully attentive to the needs of the other person.
Intimacy is a willingness to be fully selfless, even when you are the neediest. Attending to your spouse means just that – setting aside your own needs and time to show your partner how much they are valued.
Intimacy outside the bedroom is multi-dimensional; it incorporates not only physical touch and sex but also emotions, thoughts, and values.
What is intimacy?
Intimacy, as defined by the oxford dictionary, is close relationships like family or friends, cozy, private or relaxed atmosphere, or sexual intercourse. Even by definition, intimacy is a lot more than just sex. It refers to being vulnerable, open, and selfless in the relationships in your life.
Most people refer to intimacy as a romantic feeling. It is the feeling of closeness and being accepted and loved for who a person is by their partner or who they want to explore a romantic relationship with.
Related Reading: 

What Is Intimacy and 12 Types of Intimacy in a Relationship
Types of intimacy
Intimacy outside the bedroom can be of various types, encompassing how people feel close to each other.
1. Emotional Intimacy
The emotional side of intimacy is one of the easiest ways to practice becoming selfless to your partner's needs. Think about how you talk with one another.
Is the room free of distraction?
Are you fully attentive to your partner's body language, non-verbal cues, and pitch or tone of voice?
The details of how your partner communicates are known no better by anyone but you – use this to your advantage! We often get so wrapped up in what is going on in our minds that we forget to account for our spouse's emotions.
We often mute what our partners are trying to communicate as emotional needs because our needs seem so much greater at the time. Emotional neglect is painful, and when inflicted by a life partner, the pain can be much more.
Instead of neglecting the emotional needs of your loved one, begin to see them as a priority. Encouragement, quality time spent together, and listen are extremely important for this.
While the emotional side of intimacy can be somewhat muddy and confusing, the physical side of intimacy is typically very straightforward. Sex, non-sexual physical contact, or (appropriate and wanted) public displays of affection are some examples of the physical needs your loved one may have.
ning to them can be simple yet effective ways of meeting your spouse's emotional needs.
Related Reading: 

Significance of Emotional Intimacy in a Relationship
2. Physical intimacy
Think about the physical needs you have had – what were some of the non-verbal signals you emitted in an attempt to have those needs met? Your spouse may have similar needs but have a different way of communicating them outside of sex!
Please pay attention to subtle hints or non-verbal cues; ask your partner how they might communicate physical needs to you. There is no harm in asking! It might allow you to speak more openly and freely about your physical needs and desires.
Related Reading: 

11 Stages of Physical Intimacy in a New Relationship
3. Mental intimacy
Intimacy outside the bedroom in meeting mental needs can be tricky. The two of you are together because of both similarities and differences. These make your relationship unique and are not something to be frightened of.
When we have things weighing heavily on our minds, our instinct is to find someone trustworthy to confide in and relieve the pressure. Your spouse is likely (and should be!) that someone. In turn, your spouse will experience pressure, frustration, or difficulty.
Whether it is a minor problem or a complex and intense situation, allow your partner time to speak the thoughts that weigh on their shoulders. Listen not to respond but to understand. This can be difficult because if you are a natural problem solver, you will want to try to find a solution.
Stop and listen! Meeting the mental needs of your spouse does not mean you will always be the one to find the answer.
4. Spiritual intimacy
While you and your partner may not actively participate in a religion or spiritual faith, that does not exclude you from experiencing spiritual needs and intimacy outside the bedroom in your relationship.
Spirituality is the belief in something outside yourself; it is the opportunity to engage with the people and world around you from another perspective. Be attentive to the spiritual needs of your spouse.
These include participation in a formal religion or faith but maybe something as simple as reflection or conversations about gratitude. Spiritual intimacy can be the rejuvenation of your relationship on a higher level!
10 ways to improve intimacy outside the bedroom
Increasing intimacy outside the bedroom in a relationship is very vital. It is one of the bases of a healthy, happy relationship. As mentioned above, there are various types of intimacy in relationships.
Here are some ways to improve intimacy outside the bedroom in your relationship.
1. Physical affection
How to increase intimacy in your relationship may be a question you spend a lot of time asking.
To build intimacy outside the bedroom, you can ensure that there still is chemistry between the two of you with physical affection. Holding hands, cuddling, kissing, hugs and other forms of physical affection can help build intimacy in your relationship.
2. Words of appreciation
Another way to build intimacy in your relationship is through words of appreciation. Making your partner feel appreciated is another way to make them feel loved.
When your partner feels appreciated, they feel accepted for who they are, which improves the closeness in your relationship.
Related Reading: 

8 Ways to Show Appreciation to the Love of Your Life
3. Acts of service
Acts of service is one of the love languages® but it is also a great way to build emotional intimacy. Washing the dishes and doing laundry, especially without being asked to, are some ways to make your partner feel loved, cared for, and appreciated.
How to improve intimacy in your marriage? Include acts of service in your marriage. This helps them open up to you more and brings you closer.
4. Write notes
Speaking to your partner normally is one thing. However, leaving them little surprise notes can be a wonderful way to make them feel loved, valued, and build intimacy.
Leaving little notes on the fridge or in their lunch are some ways to express your love for them cutely and bring them closer to you.
5. Run a bath
Being involved in relaxing activities together can help you bond with each other. Activities like running a batch together, going to the spa as a couple, and other similar activities can help in building more intimacy.
6. Be playful
Being flirtatious or playful is needed to build more intimacy when a relationship is new or blooming.
Being playful makes you laugh, and being fun is known to help build more intimacy.
Related Reading: 

How to Be Playful in a Relationship: 20 Effective Tips
7. Build communication
Effective and healthy communication is one of the bases of intimacy in a relationship. If you cannot express yourself properly in your relationship with your partner, it may be a sign that your intimacy is not the best.
Telling each other all your thoughts and feelings is a vital part of intimacy in relationships.
8. Pause
Another way to build intimacy in your relationship is to pause. Sometimes, we are so occupied and overwhelmed with everything around us that we end up not giving our partners the time and effort they need to be close to us.
If you have been fighting too much, have trouble building an understanding, or are overwhelmed with everything happening around you, pause and reflect.
9. Escape
If the above point seemed too relatable, another way to build intimacy in your marriage or relationship would be to escape. Take a weekend away from everything and spend quality time with your partner.
Just unplugging from normal life can help you both plug into each other and become closer than ever.
Watch this video to learn more about the science behind taking a vacation:
10. Reconnect
Sometimes, all it takes to build intimacy and closeness in relationships is to reconnect with each other.
Talking about your feelings, spending a day together watching a movie and eating pizza, or just going for a walk are simple yet effective ways to reconnect and build more intimacy.
What is the deepest form of intimacy?
The deepest form of intimacy may be subjective for most people. However, emotional intimacy is regarded as one of the people's deepest forms of intimacy. Emotional intimacy is when people start to trust each other and hold each other in high regard. This is the form of intimacy where people develop respect for each other.
The takeaway
Do not limit yourself. Be creative and adventurous! Try different ways of engaging with your spouse and be spontaneous.
You will likely find that increased attention to your partner's needs on every level increases the intimacy and selflessness you receive from the person you love!
You can also consult a relationship therapist if you need professional help to improve intimacy in your relationship.
Share this article on
Want to have a happier, healthier marriage?
If you feel disconnected or frustrated about the state of your marriage but want to avoid separation and/or divorce, the marriage.com course meant for married couples is an excellent resource to help you overcome the most challenging aspects of being married.
Learn More On This Topic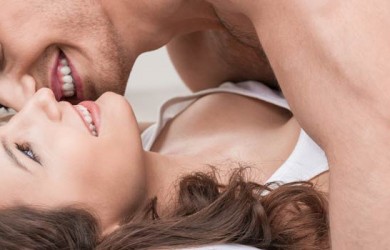 You May Also Like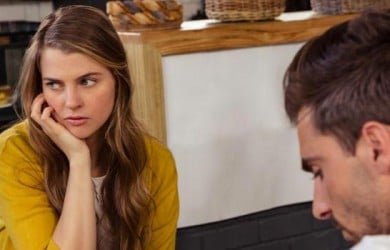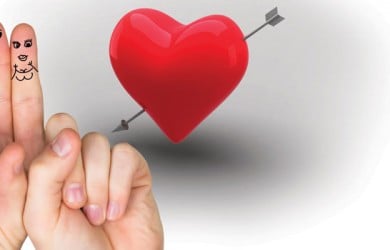 Popular Topics On Married Life