Intimacy Outside the Bedroom
It is difficult to get hang of the actual concept of intimacy. It is not always an easy process to understand or grow accustomed to, and couples who seem to have it all together likely have spent hours of time trying to figure out how to be fully attentive to the needs of the other person. Intimacy is a willingness to be fully selfless, even when you are the neediest. Attending to your spouse means just that – setting aside your own needs and time in order to show your partner how much he or she is valued. Intimacy is multi-dimensional; it incorporates not only physical touch and sex but also emotions, thoughts, and values.
Emotional Intimacy
The emotional side of intimacy is one of the easiest ways to practice becoming selfless to the needs of your partner. Think about the ways in which you talk with one another. Is the room free of distraction? Are you fully attentive to your partner's body language, non-verbal cues, and pitch or tone of voice? The details of how your partner communicates are known no better by anyone but you – use this to your advantage! We often get so wrapped up in what is going on in our own minds, that we forget to account for the emotions of our spouses. We often mute what our partners are trying to communicate as emotional needs because our needs seem so much greater at the time. Emotional neglect is painful, and when it is inflicted by a life partner, the pain can be much more intense.
Instead of neglecting the emotional needs of your loved one, begin to see them as a priority. Encouragement, quality time spent together, and taking time to listen to him or her vent can be simple yet effective ways of meeting your spouse's emotional needs.
Physical intimacy
While the emotional side of intimacy can be somewhat muddy and confusing, the physical side of intimacy is typically very straightforward. Sex, nonsexual physical contact, or (appropriate and wanted) public displays of affection are some examples of the physical needs your loved one may have. Think about the physical needs you have had – what were some of the nonverbal signals you emitted in an attempt to have those needs met? Your spouse may have similar needs but have a different way of communicating them! Pay attention to subtle hints or nonverbal cues; ask your partner how he or she might communicate physical needs to you. There is no harm in asking! In fact, it might provide the opportunity for each of you to speak more openly and freely about your physical needs and desires.
Meeting mental needs for intimacy
Intimacy by meeting mental needs can be a bit tricky. The two of you are together because of both similarities and differences. These are what make your relationship unique and are not something to be frightened of. When we have things weighing heavily on our minds, our instinct is to find someone trustworthy to confide in and relieve the pressure. Your spouse is likely (and should be!) that someone. In turn, your spouse is going to experience times of pressure, frustration, or difficulty. Whether it is a minor problem or a complex and intense situation, allow your partner time to speak the thoughts that weigh on his or her shoulders. Listen not to respond but to understand. This can be difficult, because if you are a natural problem solver, you will want to try to find a solution. Simply stop and listen! Meeting the mental needs of your spouse does not mean you will always be the one to find the answer.
Spiritual intimacy
While you and your partner may not actively participate in a religion or spiritual faith, but that does not exclude you from experiencing spiritual needs and intimacy in your relationship. Spirituality is the belief in something outside of yourself; it is the opportunity to engage with the people and world around you from another perspective. Be attentive to the spiritual needs of your spouse. These might include participation in a formal religion or faith but may be something as simple as reflection or conversations about gratitude. Spiritual intimacy can be the rejuvenation of your relationship on a higher level!
Do not limit yourself. Be creative and adventurous! Try different ways of engaging with your spouse and be spontaneous. You will likely find that increased attention to the needs of your partner on every level increases the intimacy and selflessness you receive in return from the person you love!
Share this article on
Want to have a happier, healthier marriage?
If you feel disconnected or frustrated about the state of your marriage but want to avoid separation and/or divorce, the marriage.com course meant for married couples is an excellent resource to help you overcome the most challenging aspects of being married.
More On This Topic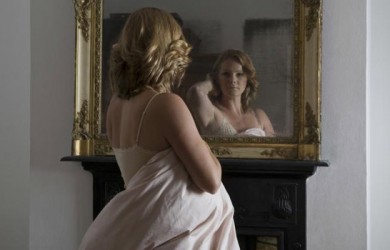 You May Also Like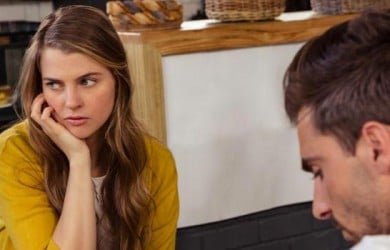 Popular Topics On Married Life