How to Use Sexting to Spice up Your Marriage
Marriages are not always the stuff of legend. Sometimes a relationship reaches a point where an all-out change may be required, or some little, but with an effective tweak. And, sexy texts can spice up your relationship by adding that extra tweak and dropping steamy suggestions for your partner to pick up.
When it comes to sex, a dour moment can make things awkward very fast, especially if both partners have exhausted all ways they can think of to spice things up between the sheets. This is where expert advice on ways to spice up your relationship helps.
Sexting is just one way to raise the heat between you two.
Despite the fact that sexting is a popular option, many married couples don't use it enough. Not only does it keep the sexual flames burning, but it's also a huge turn-on and carries a naughty appeal that few would find difficult to turn down.
Related Reading: How to Sext – Sexting Tips, Rules, and Examples
Many relationships survive on sexting, thus, forming tighter bonds, taking intimacy to exceptional levels and often leading to a steamy, pleasurable sexual encounter.
Often referred to as digital foreplay, sexting is captivating, and everyone seems to be getting in on the act.
If you're wondering just how much fun you're missing, you only have to look at the news or read up on the growing number of people that use this art of sensual messaging to spice things up.
In fact, a survey conducted by American Psychological Association revealed that nearly 80% of survey respondents indulged in sexting within the past year. Also, the beautiful infographic put up by MacAfee Survey shows that nearly 50% of adults receive or share intimate content via smartphones.
Now, it is time for you to start exploring the different tricks to spice up your sex life. Here are ways you can use one such trick called sexting to spice up your marriage.
Related Reading: Sexting Messages for Her
How to use sexting to improve your marriage
1. Stop feeling marriage is a closed routine
A lot of married couples feel many doors have slammed shut after marriage. They go on to live a life of near-formality, leaving things and activities that made their relationship before marriage fun.
That's not to say some don't sext, but not just as much or with commitment. Further, some have been living with the notion that sexting is something you can do only to rescue yourself from a fading marriage.
That couldn't be any farther from the truth.
In marriage, sexting is another exploratory part of the relationship that ignites a whole lot of hormones and the feelings that come with them, thereby making way for terrific sex.
Being married is not a sentence to a life of repetition.
Whip out that phone and break the sexual ice!
2. You should both be in on it
It's okay to make the first move, but if that's how the rest of the conversation pans out, there can be very little pleasure to be had. That's because it's a whole lot of fun and satisfying if you're both exchanging explicit messages.
Of course, you can expect a few cold feet when either person or both persons are new at it, but that goes away eventually.
On the whole, couples should be engaged in the act with every word, emoji, or picture geared towards pleasing each other.
Furthermore, it would make no sense to have uninteresting one-word replies or smileys to words that should ordinarily ignite some passion.
To that end, one of the couples could take the lead, with words that are open-ended and designed to trigger a response of equal measure. Whatever you both decide, no one should feel left out of the process.
Related Reading: Sexting Messages for Him
3. Be down and dirty with creativity
With creativity, you have to go the extra mile with everything in your armory. When sexting, there's nothing quite like receiving a spontaneous message that screams sex all over.
Thankfully, the English language is littered with many words and phrases that leave the imagination running wild and free. All you have to do is use something or description that's not too conventional.
It doesn't end with words though; videos, emojis, and voice notes could go a long way to spice up your marriage. Further, in a bid to spice things up, try to ignore the sexual organs a bit (it'll come to that eventually).
Think about other parts of the body that are just as sensitive to touch, it gets all the better if you know the weak spots of your spouse, and make specific use of adjectives to light things up.
Equally, talk about and use those areas of your home you'd prefer to be in as you do something nasty and downright sexy to your partner.
4. A flirty line sets things up nicely
Being flirty immediately opens the floodgates of emotions, and often leads to the more exciting stuff. Sexting your partner about what you're putting on in a given moment, or sexting them about how fulfilling last night was, is a great way to begin.
For instance, "I've got your shirt on and can't stop wishing you were here to hold me," or "I can't stop thinking about last night, every part of your body makes me yearn for more."
Those are excellent examples, but you'd be better at expressing how you feel about your partner, and how they turn you on.
Your partner may not be in the mood, but your mode of kicking off things has a lot to do with how your sext is received. Again, you don't need to be great at it. It's something personal you should both find fun in.
Related Reading: Guide to Sexting Conversations
5. Aim for sexual tension
While sexting, do it in such a way that your texts will make your partner in stitches sexually, aroused, and thinking about what they'd do to your body.
Be careful, though! You don't want your partner feeling pressure to match your intensity. You only have to keep in mind that you're sexting for foreplay, which leads to lovemaking you both can't wait to have.
If you feel it's not going the right way, you can redirect your words to have your partner more engaged. This will give your marriage the spice it needs to keep things steamy and sexually entertaining.
Sext about how you love certain positions, acts, touches, and general body contact.
Related Reading: Is Sexting Good for Marriage
Final Thoughts
Sexting is always great for marriages, but try to be safe while at it. Be careful with your platforms for conversations, including the photos you send.
There are great apps and tools to help you protect your privacy.
Sexting is an awesome experience and shouldn't make you feel weird in any way.
Kick out the silly feelings and be as explicit as you can with every sexual preference you can think of.
Marriage shouldn't be the end of all the fun you had while dating.
The mind, and the words we form with it, make it the best sex organ we have.
Share this article on
Want to have a happier, healthier marriage?
If you feel disconnected or frustrated about the state of your marriage but want to avoid separation and/or divorce, the marriage.com course meant for married couples is an excellent resource to help you overcome the most challenging aspects of being married.
More On This Topic
You May Also Like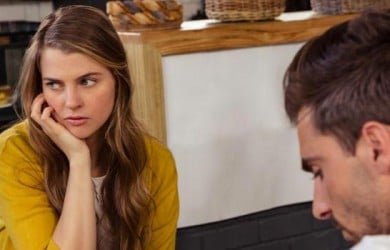 Popular Topics On Married Life