7 Ideas for Men to Spice up Your Sex Life
All men want to be the best, may it be in their career, their relationship, and of course as a lover.
Sometimes, there can be confusion about what a man can do to spice things up when it comes to pleasing your woman. But what can a man do to learn 'how to spice up the bedroom for her?'
A man can do things to spice up the bedroom, which even a creative woman may not think of.
Related Reading: 

Health benefits of sex for females
As every woman is different, you just can't expect that with every relationship that you have, your partner would be amazed by how you spice things up in the bedroom.
There can be instances where it might seem frustrating to see that your woman doesn't get aroused easily or won't reach orgasm when you have sex.
As a man, this is just unacceptable! So, what can be done to be better in bed? What are the sexy things a man can do to spice up the bedroom for his woman?
Challenges faced by men
Before we get to know the things a man can do to spice up the bedroom, we'd want to know the real score in bed.
We all want to become the best lover for our partners, right?
However, there are things that we simply can't control. Adulting is hard, and sex won't even be the same as when we were in college. Those hot steamy nights have become quickies, and the slow burn foreplay has become a quick kiss.
We may think that only women have insecurities in bed? Think again. Men also have their own share of challenges in bed, and some of them are :
Reaching the finish line – quickly
Most men would agree that one of the biggest issues that we have when it comes to making our women satisfied is that we reach the finish line too quickly!
We want to keep up the pace and last longer – believe us, but we just can't!
Nothing is more frustrating than "not" seeing your woman moan.
Men definitely see and feel if our woman isn't satisfied or is not being aroused. When a woman is aroused, her face says it all, and don't forget about those moans.
You kiss and take your clothes off. That's it, no more hiding so you won't get caught—no more slow-burn foreplay – just the basic sex, which is definitely boring.
Men can sometimes feel that they are losing their touch!
Spice up your sex life
One of the first things a man can do to spice up the bedroom is to be the best version of yourself as a person and as a partner.
If you know how to respect your woman and be there to engage in good communication, chances are, both of you will be comfortable in sharing your needs and wants, especially with your sex life.
If you want your partner to know what you want in bed and you want her to open up with what she wants, then what would you expect?
Good sexual communication, honesty, respect, and appreciation will open doors to not just great sex life but an unforgettable one too!
Also watch:
Fun ideas to spice up the bedroom
Getting on the real deal here, we all want to know the things a man can do to spice up the bedroom. The road to becoming the best in fulfilling your partner's carnal fantasies is not that hard at all.
Just follow through with some of the easiest ways to spice up sex and become better in bed.
1. Skip the Bed
The best things to try in the bedroom or the sexy ideas for the bedroom may not even happen in the bedroom!
Skip the bed and try sex in a different place! Try a midnight quickie in your garden, or maybe do it in the kitchen when your partner least expects it!
Be spontaneous, and be fun!
Related Reading: How to Spice Things up in the Bedroom
2. Open your eyes
When we kiss or when we are really enjoying sex, we tend to close our eyes.
Try this simple thing to spice up sex life – open your eyes when you reach climax. Stare at each other, don't close your eyes, and see how amazing it feels!
Seeing the look on each other's faces as you both reach climax is not just sexy but satisfying too.
3. See yourself
Don't be shy! Turn on the lights or put mirrors where you can actually see the action. It's arousing, sexy, and wild at the same time!
4. Try role playing
Wondering how to spice up the bedroom? You can start by exploring each other's fantasies by doing sexual role plays!
Start with easy roles and try different and challenging roles the next time. It's a great way to fulfill each other's carnal fantasies.
5. Play like Christian Grey
If you've always admired Christian Grey, become him, try out sex toys, and be unpredictable. If you want to be the best in bed – don't be shy!
There can be many things a man can do to spice up the bedroom, and one of them is being unpredictable and fun!
6. Play some music
Another sexy thing to do is to try out some sexy music in the background. Try out slow seductive music to hard sexy R&B. Your mood will depend on the music that you'll choose. It adds spice to your sex life!
7. Shhh! Be quiet!
We all know that things a man can do to spice up the bedroom include making your woman moan, right? Skip the loud moans and try quiet sex! It's fun and thrilling at the same time as you aren't allowed to make any noise!
You'd be satisfied seeing how hard your partner contains herself from screaming your name!
There can be many things a man can do to spice up the bedroom, and you can even think of your own ways to make sex better, not just for you but for your woman as well.
You just have to let go of any insecurities, doubts, and worries and enjoy sex as it is!
Be fun and be hot so you and your partner can enjoy a hot sex life!
Share this article on
Want to have a happier, healthier marriage?
If you feel disconnected or frustrated about the state of your marriage but want to avoid separation and/or divorce, the marriage.com course meant for married couples is an excellent resource to help you overcome the most challenging aspects of being married.
Learn More On This Topic
You May Also Like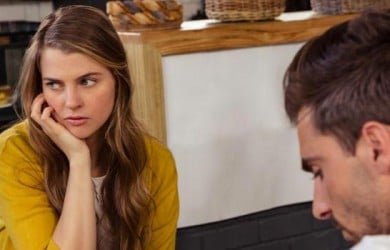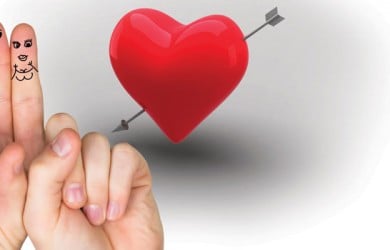 Popular Topics On Married Life