How Sex Toys Impact a Relationship?
Using sex toys to enhance the sexual experience, whether you are going at it solo or with your partner, is no longer taboo. Today, sex toys are part of the cultural landscape, at least the sexual one. From the cute and discreet little vibrating yellow duck you can "play" within your bath, to multi-function vibrators that look like they were designed by an astrophysicist, there is something on the adult toy market for everyone's taste.
Tempted to include a sex toy in your relationship, but unsure how sex toys impact a relationship? You are right to have the Sex Toy Talk with your partner before surprising him by pulling the latest Rabbit out of the proverbial hat.
Bringing up the subject
Your friends have convinced you of the amazing orgasms they are having now that they've brought sex toys into the bedroom. You'd like to experience this too, but you are a little worried about broaching the subject with your partner.
Will he feel threatened by the presence of a mechanical friend in the bed? Will he think you are resorting to this non-human stimulator because he isn't doing the job? Could you become dependent on the sex toy for your pleasure, rendering your real-life partner useless?
Dr. Kat Van Kirk, the sex expert at the sex toy company Adam & Eve.com, tells us that some men do believe that "using a sex toy means he isn't a good enough lover. He might also fear that your use of the sex toy will replace him, or that you will become overly reliant on it for your orgasm."
Rest assured, none of those scenarios will happen. You need to look at a sex toy as a pleasure enhancement, not a partner-replacement. Like adding seasoning to an already-fabulous dish, the sex toy just takes sex to another level but does not ruin the baseline experience. To the contrary!
How do you open up the conversation in a way that will get your partner on board with this idea?
To start off, let your partner know that you are super interested in keeping your sex life hot and spicy. Make sure he knows that you love making love with him, but hey—wouldn't it be great to kick things up a notch?
Remind him that couples who explore novel ways of being intimate, including trying out one or more sex toys, tend to fare better in terms of maintaining passion and desire (in addition to relationship satisfaction) over the long haul.
You will likely find that your man is totally in agreement with your desire to experiment with a sex toy. After all, a good partner is one who is invested in your pleasure. If your man has viewed porn, it is probable that he is turned on by porn that features women masturbating with a sex toy.
You might ask him if that is something he'd like to see you do, sort of a "live show" in the privacy of your own bedroom. When he says an enthusiastic "yes", proceed to the next step.
Include him in the choice of sex toys
To make this a truly erotic experience, bring your partner into the selection decision. If you are more comfortable shopping online, explore some of the reputable adult toy websites together. Take your time and make this part of foreplay (because shopping for sex toys more often than not ends with a hot session between the sheets!).
Look through the various models—clitoral, vaginal, anal stimulation—and talk about what you might like to experience. Ask him if he has a preference, what he'd like to use on you. Have a look at functionality. Read the reviews.
All the while, keep checking in on his comfort level with this new idea. Remind him that you aren't looking for a replacement for him, but something fun and erotic to keep things fresh and sexy for your private moments.
Alternately, the two of you can go to a sex shop together
These are no longer shady, back-alley places of shame. Today's sex shops are clean, well-lit boutiques with the sex toys displayed like jewelry. You'll have onsite experts at your disposal who can help you navigate this first-time experience and answer any questions you might have.
Ask them what sort of impact on your relationship you might expect should you incorporate a sex toy into your lovemaking. Their answer may help you feel more at ease.
Using a sex toy can strengthen the relationship and sexual satisfaction of anyone open to and respectful of their own and their partners' sexual enjoyment.
It is important that there is a sense of openness and non-judgment as you have a conversation about sex toys. If you sense your partner is resistant to the idea of experimenting, talk about where this resistance might be coming from. If he is worried, you might prefer the vibrator over him, work at dispelling that myth. You can share with him the statistic that only 25% of women reach orgasm through vaginal intercourse alone, yet almost 100% of women will reach orgasm if a sex toy is included in your lovemaking play.
If your man is still hesitant, just give him a "trial offer". Once he sees how hot things can be with the inclusion of a vibrator, and how your arousal will spill over and affect his arousal, he will wonder why he even questioned the impact of the sex toy on your relationship in the first place.
Before you know it, he'll be reaching for that sex toy automatically each time he wants to get down and dirty with you!
Share this article on
Want to have a happier, healthier marriage?
If you feel disconnected or frustrated about the state of your marriage but want to avoid separation and/or divorce, the marriage.com course meant for married couples is an excellent resource to help you overcome the most challenging aspects of being married.
More On This Topic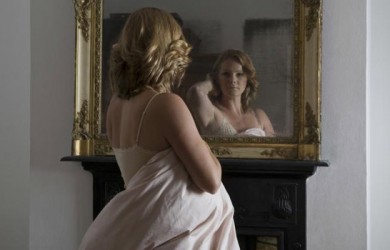 You May Also Like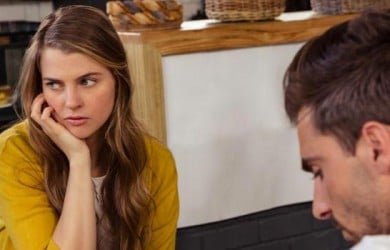 Popular Topics On Married Life