20 Signs a Guy Is Really Turned on by You
Having a crush or being romantically attracted to a person can be quite an exhilarating experience. There's attraction, some confusion, and a lot of questions.
Perhaps you're curious about whether you turn him on? Maybe you're sort of confused by the meaning of the term turned on. It happens.
It's alright. You can navigate your way through this exhilarating phase of attraction towards a potentially special someone by learning about the signs a guy is really turned on by you.
There's more to it. Merely learning about these various signs a guy is really turned on by you isn't enough. It's also important to fully understand what getting turned on means.
Other than that, you should also consider learning more about how to turn men on and how you can decide to react, or what exactly happens next if you've figured out the signs a guy is really turned on by you.
Exploring the concept of men being turned on
The term turned on, simply put, alludes to sexual attraction. So, if you're asking a man (directly or indirectly) the question "are you turned on?" you're trying to understand whether he is sexually attracted to you.
Their way of approaching women is such that women have a pretty hard time figuring out what these men feel towards them. And this is done to create a safe zone.
Men create this safe zone for their own protection. They can back out if they feel like the woman is not interested in them sexually when she figures out the various being turned on signs.
What turns men on?
Before delving into the details of the several covert signs a guy is really turned on by you, it's important to understand how to make a guy horny.
When you have a decent grasp of what turns men on, you can behave accordingly in front of the guy you feel is sexually attracted to you.
If you want him to pursue his sexual attraction towards you, then you can reciprocate his sexual attraction. And if you don't want him to express his sexual attraction towards you indirectly, you can act accordingly.
Also Try: How Is Your Taste in Men?
20 signs that indicate you really turn him on
Now that you know the meaning of being turned on as well as the importance of knowing what turns men on, let's now take a deep dive into the various signs a guy is really turned on by you.
An important point to note here is that when it comes to the various signs a guy is really turned on by you, some of these signs are quite direct and overt whereas quite a few signs of sexual attraction are subtle.
So, it's important to be quite perceptive about these different signs.
The different signs you really turn a guy on have been delineated as follows:
1. He initiates physical contact
This is one of the more obvious signs you really turn a guy on.
It can be by brushing his hand on your shoulder or your elbow. You may even find him brushing against you casually. You may even find your man finding excuses to touch you.
He makes sure to hug you when you both meet (but the hug lasts a little longer than usual). So, the answer to the question: "do guys get turned on from hugs?" is a big yes.
Also Try: Quiz To Find Out The Importance Of Sex And Intimacy
2. He puts some extra effort into his physical appearance
If the guy in question is someone that you've known for a long time as a friend, then you might notice him putting in more effort to look physically appealing if you turn him on.
The difference will be pretty apparent to you if you have a comprehensive idea about how he used to dress and present himself in front of you previously.
When a guy is turned on by you and is sexually attracted to you, he will naturally try to make himself look more physically attractive to catch your attention.
3. There's a lot of flirting
One of the signs you turn a guy on is if you suddenly catch him being very flirtatious with you. Flirting is one of the most direct ways of building sexual chemistry and sexual tension between two people.
Have a look at these flirting signs:
So, if you notice him flirting hard with you, he's probably trying to gauge if there's sexual chemistry between him and you. If you've both been flirty friends for a long time, then this may be difficult to figure out.
Firstly, he may have been sexually attracted to you ever since you both became friends. Secondly, he may have found himself suddenly attracted to you sexually and is, therefore, acting on it.
Also Try: What Kind of Flirt Are You Quiz
4. His voice sounds deeper when he's talking to you
This is one of those subtle signs you turn him on. When a man finds himself sexually drawn to a woman, they experience this masculine urge to speak to that woman in a deeper and huskier voice.
So, if you've found your man speaking to you in a deeper voice, it may be a sign that he's sexually drawn to you. The same thing happens with women. When women find themselves sexually drawn to a guy, they speak in a more high-pitched voice.
5. He stares at you, and not just your face
Although stealing glances at you is definitely one of the signs that the man in question is interested in you, staring at other parts of you is one of the overt signs a guy is really turned on by you.
The eyes are a fundamental aspect of communicating sexual attraction between two people. So, if you catch him staring at not just your face, but your body, your curves, and focusing on other features of your body, it's one of the signs you turn him on.
Also Try: How Flirty Is Your Boyfriend Quiz
6. Firm and tense (but confused) movements
Is the man that you're wondering about normally a pretty confident person? But do you notice him turning into a nervous wreck in your company? Do you notice him craving physical contact with you, but his movements are tense or firm when that contact is established?
Well, you turn him on! One of the probable reasons his movements when it comes to you could be tense or firm is because he's physically putting in the effort to control his sexual urges and not misbehave or act without your consent.
7. You catch him blushing
This is probably one of the cutest signs of sexual attraction towards you. This sign of sexual attraction also has a strong biological basis. When a man is sexually attracted to you, his heart rate and blood pressure rise.
This increased flow of blood to different body parts (including the face) can make your man flush!
Also Try: Does He Secretly Love You Quiz
8. You find him biting and licking his lips
If you catch your man stealing glances at you while checking you out, biting or licking his lips, it's an involuntary reaction to the sexual tension he may be experiencing.
If the guy whose feelings you're curious about seems to lick or bite his lips while checking you out (including your body), he may be acting on his unconscious urge to kiss you.
9. He speaks quite a lot about his type, and you seem to fit the description
Another one of the more subtle signs you really turn a guy on is if you notice that a lot of conversations between you two revolve around talking about the type of girl he's into.
If he describes his type and you seem to check all the boxes, there's a high chance that he's interested in you.
Also Try: Why Did He Stop Talking to Me Quiz
10. There's a lot of conversation about sex and sexual preferences with you
One of the signs he is experienced in bed and wants to be sexually intimate with you is if your guy speaks a lot about his previous sexual experiences.
His sexual interest in you may also be conveyed by making sexual jokes or innuendos out of simple topics. This may be his way of conveying what he's experienced regarding sex.
11. He has a lot of Freudian slips around you
Freudian slips are another sign that he wants to experience sexual intimacy with you at a subconscious level. He might accidentally end up saying things related to sex and sexual intimacy when he talks to you or about you.
Also Try: What Is Your Sexual Style Quiz
12. He's quite nervous and fidgety in your presence
This is not referring to when he's touching you physically close to you. This sign refers to general nervousness and fidgeting around you. It may be an attempt to distract himself from his sexual attraction toward you.
13. He talks (a lot) about you to others
If the guy in question is a friend of yours and you both have common friends, then he might be talking a lot about you to these common friends.
One of the key signs of interest from a guy's end is if these common friends tell you about how he keeps talking about you and incidents related to you in their presence.
Also Try: What Personality Type Should You Date: Quiz
14. He keeps shifting and moving around when you're with him
When you're hanging out with this guy, does he shift around a lot, adjusting his clothes (especially his pants) when you're with him? It might be because he may be experiencing the physical signs of sexual attraction towards you.
15. He gives a lot of compliments about how attractive and sexy you are
It can be the color of your jumper or your nail polish or your hair or your entire outfit, or a personality trait. It can be anything. But when a man notices the small or significant aspects of your being by complimenting them, he may be very interested in you sexually.
Also Try: Do I Treat My Boyfriend Badly or Not Quiz
16. He smiles a lot
Whenever he's with you or talking to you, do you notice how he's smiling most of the time? This includes laughing (not at you per se) as well. If a guy is genuinely very happy in your company, he may be interested in you romantically and sexually.
17. He's perceptive about other people checking you out
Suppose your man brings up the fact that he's noticed that some guy was hitting on you, irrespective of whether you noticed it or not, and this has happened several times. In that case, there's a high possibility that he's very attracted to you sexually.
Also Try: How's Your Self Esteem Quiz
18. The guy sits with his legs outstretched
Although many men indulge in this habit to an extent, the intention matters.
If he does this deliberately around you, like sitting close to you with his legs outstretched or standing beside you with his legs spread apart, it may be his way of displaying what you can have.
19. He tries to stay in close physical proximity to you
If your man actively puts in the effort to be physically close to you, it's a tell-tale sign that you turn him on, big time. If you've seen him ensure that he's sitting right beside you or standing next to you most of the time, he is attracted to you.
Also Try: What's My Type of Girl Quiz
20. The guy has tried to make plans that don't involve going out
Actively suggesting plans that involve hanging around the house without any other company is an effort to be alone with you. He wants to provide you the opportunity to be with him alone in a private space to see if there's any chance of anything sexual happening.
Your man is turned on: What happens next?
Now that you're well-versed with the various signs you really turn a guy on let's explore what happens when a guy is turned on. It's quite simple.
You can either pursue him sexually if you're interested and he's shown a lot of the aforementioned signs of being aroused by your presence, or you can let him know (directly or indirectly) that you're not interested.
One important takeaway is that sexual interest or attraction from a guy's end does not necessarily mean that he is interested in any romantic and emotional attachment with you.
Conclusion
So, now you understand what being turned on means. Find out whether your guy is turned on and approach him accordingly to take the relationship to the next level.
Share this article on
Want to have a happier, healthier marriage?
If you feel disconnected or frustrated about the state of your marriage but want to avoid separation and/or divorce, the marriage.com course meant for married couples is an excellent resource to help you overcome the most challenging aspects of being married.
More On This Topic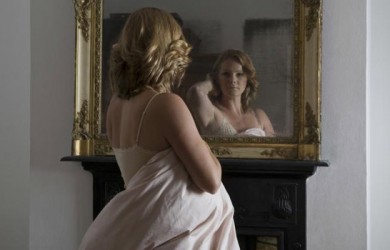 You May Also Like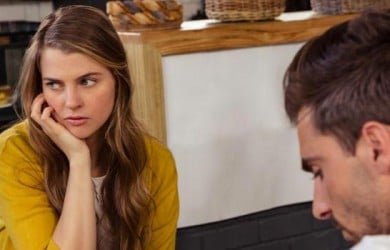 Popular Topics On Married Life