10 Signs of Romantic Attraction: How do you know if you are romantically attracted?
People fall for people for a zillion reasons. There is no one interpretation when it comes to love or romantic attraction. This feeling can be interpreted in several ways.
As a human being, your feelings for one person can differ from the way you feel for another person. It's not romantic attraction every single time but rest assured, your feeling is real and raw. Do not doubt your feelings just because it is not uniform all the time.
You are not always romantically attracted towards somebody. Romantic attraction is a feeling which you do feel but rarely and not as often as anything and everything.
It should not sound strange to you because there are attractions that stand contrary to romantic attraction. If you try and go beyond the basics, you will get to discover types of romantic attraction.
How is romantic attraction defined?
How do we define romantic attraction? You will know if you have a romantic connection or feelings with someone when you look at this person, and your heart beats faster.
It's because the feeling that you have is emotional rather than physical attraction. When you're with this person, you feel safe; you adore them, and you want to talk and spend time together.
The more you get to know this person, the stronger your feelings get. If they reciprocate your feelings, this is where a relationship would blossom.
10 signs of romantic attraction
Romance is a complex subject, and it involves a bunch of attributes. So, what does romantic attraction feel like? It can make you feel like you have just grown a new pair of wings and you can fly as high as you want.
So, what does romantic attraction feel like? Here are a few significant and non-ignorable signs of romantic attraction.
1. Blushing
Romantic attraction is basically a strong feeling that develops from within and finds its roots in your soul. If we talk about romantic vs sexual attraction, both are poles apart as sexual attraction is not necessarily connected to your soul and inner stuff.
When you smile and blush subsequent to a thought of your lover, it is romantic attraction that causes it.
If somebody is saying the name of your special someone, it makes you shy, then you are romantically attracted towards that special somebody. If your cheeks turn pink, your eyes narrowed, and lips split up; it indicates romantic attraction.
2. Staring at the floor or the roof
When people are romantically attracted towards someone, they tend to avoid the eye contact out of shyness.
Some people assume that they will be lost in their lover's eyes; that's why they hesitate to make direct eye contact.
Or else, they fear that they might be unable to hide their feelings if they look into their crush's eyes and out of this fear, they try their best to give a wide berth to eye contact.
3. Placing a hand above yours
To take the other person into confidence, some people place their hand on top of that person's hand. This gesture is so common while both are exchanging words, and also one of the signs of romantic attraction.
It also instills trust and faith between the two people. If you extend this gesture to somebody, you could be struck with romantic attraction.
4. Kiss on the forehead
A kiss on the forehead is a benign sign ascertaining love, adulation and romantic attraction. If we talk about romantic attraction vs physical attraction, both are not the same.
When you feel physical attraction, you would want to kiss them everywhere, but when you are romantically attracted, you will bestow them with a kiss on the forehead more often.
5. Deep and long gazes
Looking into his eyes would seem a never-ending journey, and you would never look for destiny, you would love it without expecting an end.
When you feel that you're lost in this person's gaze, you're being drawn and your heart flutters. Then, it's an attraction sign you might want to consider.
6. When hours feel like seconds
When you are at work, or when you are doing chores, seconds would feel like days, isn't it? On the contrary, when you are spending time with your beloved, you would get hours spent like seconds.
One main difference between romantic and sexual attraction is, you would never be bound by time when romantically enticed.
7. You value their opinions and beliefs
Some people dismiss their partner's opinion and it's more common than you think. These people don't listen or have no interest in their partner's beliefs and opinions.
So, if you feel like you are open and even excited to talk about their beliefs and opinions, then it's one of the signs of attraction to look for.
It's romantic when you value that special person's opinion, and it's also a sign of respect. By listening to their opinion, you're showing that you care and value them, not just as a partner, but as a person.
Taking each piece of information by heart is among the subtle signs of attraction.
Suddenly, you find yourself listening about another person's point of view, and you're happy about it too. If that's not a romantic attraction, we don't know what is.
8. You yearn to be close in a non-sexual way
"How do I know if I like someone romantically? Maybe we're just really close friends"
One of the signs of romantic feelings is when you want to be close to a person in a non-sexual way. Of course, you still want to be sexually intimate with them, but it's more than that.
It's when you can lie down with them and talk about life, goals, and even your future together. You can go out the whole day and enjoy yourselves without having sexual thoughts.
You look at this person and just want to hold hands and smile, and you know, in your heart, that you're complete, happy, and contented.
That's how you know you are feeling romantic attraction, and it's one of the most beautiful emotions and contentment that you would feel.
9. You're attracted to their personality
Our brains are programmed to fall in love. That is the psychology of romantic attraction.
You could differentiate romantic from sexual attraction when you are attracted to someone because of how their mind works.
It's one of the signs of romantic attraction from men who believe they have found the one.
For some, attraction means physical beauty, but when you are romantically attracted to someone, it goes beyond beauty. It's about deep conversations and emotional connection.
10. You feel complete
The people that we choose to keep close to us help improve our life. However, when you've seen the signs of romantic interest from a man or a woman, you'll know that life could be better.
"How do you know if you love someone romantically, and if it's real?"
When you're romantically attracted to someone, suddenly, you feel complete. You feel happiness, contentment, and security in a whole new lever. That's how you know that you are romantically connected to someone.
No wonder other people refer to their romantic partners as 'soulmates' because it exactly feels like that.
These are some of the signs that indicate that you are harboring romantic feelings for a person.
How is romantic attraction different from friendship?
Now that you know what causes romantic attraction and the signs to watch out for, we want to dig deeper by knowing the difference between romantic attraction and friendship.
What is romantic attraction, and how does it differ from being best friends?
It's understandable to confuse friendship with a romantic attraction. After all, both these feelings make us happy, and complete, and is bonded by respect.
So what's the difference?
1. Romantic love is full of thrill, while friendship is laid back
When you're with your friends, the love that you share is relaxed. You spend time together, laugh, eat, and bond. You're happy when you're together, and even see yourself growing old with them, but these people are just friends.
Romantic attraction gives you a different type of thrill. The love that you feel is exhilarating, which leads you to become emotionally drawn at each other. You can't get enough of being with each other and the feeling is totally different.
2. Romantic attraction aims to move forward, while friendship is all about acceptance
You and your friends love each other that you accept them as a whole, and you support them with their endeavors. You support each other and accept if they are not ready yet.
One of the signs a woman is attracted to you is when she's eager that you both want to grow or mature together. You accept your partner with all your heart, but you also have goals, and you will push each other to achieve them. That's part of a growing romantic attraction.
What would you do if your special someone is not that mature?
Ana, a psychologist-in-training tackles the 4 signs of immaturity and how to cultivate maturity.
3. Romantic love should be exclusive, while friendship can be shared
With friends, your love is shared with each other. It grows more when you have more friends, and it's such a beautiful feeling when your friendship is full of love and trust.
What is romantic attraction but a way to label your love with exclusivity? Romantic love can't be shared because you only have eyes for one person, the person you love and want to spend your whole life with.
4. Romantic love aims to last for a lifetime, while friendship could last the test of time
Usually, when you have a best friend, you would last the test of time. From playing in your backyard to raising your kids together, friendship could last a lifetime.
When you've found 'the one', you want to spend the rest of your life together. That's why romantic love aims to last a lifetime. To do this, you'll have to work together, understand each other, and never let your love and respect fade.
5. Romantic love needs boundaries, while friendship remains unconditional
The love between friends is unconditional. If you have misunderstandings, you can talk about it, and move on. Sometimes, you don't see each other for weeks, months, or even years, but that won't change anything. You love each other and that would never change.
While when you're in a romantic relationship, of course, there will be limits. That's a part of having a relationship.
There will be times where your love, trust, and respect will be tested, and to patch things up, you need to communicate and compromise. Boundaries should also be present to avoid issues from arising.
What if romantic attraction goes wrong?
Feeling romantic attraction is not always easy. Sometimes you find yourself in a situation that is not favorable for you.
Often times, you may find yourself falling for the wrong person, and it might be too late when you realize that it was all a mistake.
Some people may ask, "How does love go wrong?"
Romantic attraction goes wrong when:
You've fallen in love with someone who's already committed or is not available

The person you like doesn't like you back

You're falling for each other, but you're both taken or in a relationship

You still have feelings for your ex-spouse or partner
What can you do when you face these situations? How do you deal with your romantic attraction to someone who can't reciprocate your feelings?
Try these five steps towards recovery:
1. Understand the situation and find a solution
You need to face the facts and accept that you will have to find a solution. There will be instances where, even if your romantic attraction is so strong, it won't work.
That doesn't mean that life would end, it just means that you've fallen for the wrong person. The next step is to plan how you can move on.
2. Feel the emotions and trust the process
It's okay to feel hurt. After all, feeling romantic attraction towards someone and realizing that it won't work hurts – a lot.
Feel the emotions, but don't dwell too long. Trust the process that everything will be alright, though, obviously, it will some time and effort.
3. Seek professional help
There will be cases when you are emotionally drained and hurt that you feel you need more help. Don't feel ashamed to go to a professional therapist.
These trained professionals will listen and help you with what you're going through.
4. Learn from the experience
Healing takes time. So give yourself that time. We all need healing at some point in our lives, so don't think you've failed in love or life.
5. Move forward
Soon you will look back and understand why it didn't work out. Then, you can finally move on and be ready to feel that romantic attraction once again.
Don't let a romantic attraction gone wrong ruin your hope that someday, you'll find the one person destined to be your partner.
Takeaway
Having romantic feelings for a person is intoxicating and divine at the same time, it's wonderful.
Don't be afraid of feeling this deep emotion. Take the risk and embrace it. Try to let the other person know that you have developed a romantic attraction to them; you never know they may reciprocate.
Share this article on
Want to have a happier, healthier marriage?
If you feel disconnected or frustrated about the state of your marriage but want to avoid separation and/or divorce, the marriage.com course meant for married couples is an excellent resource to help you overcome the most challenging aspects of being married.
More On This Topic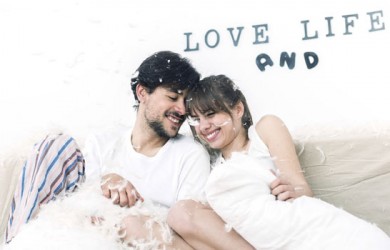 You May Also Like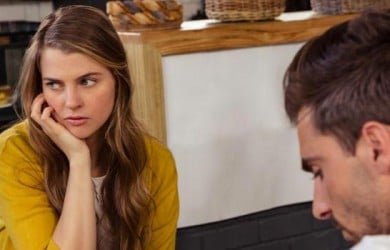 Popular Topics On Married Life