Signs of Romantic Attraction- How Is It Different from Physical Attraction
People fall for people for a zillion reasons. There is no one interpretation when it comes to love or romantic attraction. This feeling can be interpreted in several ways. As a human being, your feelings for one person can differ from the way you feel for another person. Rest assured, your feeling is real and raw. Do not doubt your feelings just because it is not uniform all the time.
You are not always romantically attracted towards somebody. Romantic attraction is a feeling which you do feel but rarely and not as often as anything and everything. It should not sound strange to you because there are attractions that stand contrary to romantic attraction. If you try and go beyond the basics, you will get to discover types of romantic attraction.
What is romantic attraction: Let's dig deep!
Romance is a complex subject, and it involves a bunch of attributes. So, what does romantic attraction feel like? It can make you feel like you have just grown a new pair of wings and you can fly as high as you want. Here are a few significant and non-ignorable signs of romantic attraction.
1. Blushing
Romantic attraction is basically a strong feeling that develops from within and finds its roots in your soul. If we talk about romantic vs sexual attraction, both are poles apart as sexual attraction is not necessarily connected to your soul and inner stuff.
When you smile and blush subsequent to a thought of your lover, it is romantic attraction that causes it. If somebody saying the name of your someone special makes you shy, you are romantically attracted towards that special somebody. If your cheeks turn pink, your eyes narrowed, and lips split up; it indicates romantic attraction.
2. Staring at the floor or the roof
When people are romantically attracted towards someone, they tend to avoid the eye contact out of shyness.
Sitting in front of your crush, if you keep staring the floor or take glimpses of the roof, you have already developed an attraction of romantic sort.
Some people assume that they will be lost in their lover's eyes; that's why they hesitate to make direct eye contact. Or else, they fear that they might be unable to hide their feelings if they look into their crush's eyes and out of this fear, they try their best to give a wide berth to eye contact.
3. Placing a hand above yours
To take the other person into confidence, some people place their hand on top of that person's hand. This gesture is so common while both are exchanging words. It also instills trust and faith between the two people. If you extend this gesture to somebody, you could be struck with romantic attraction.
4. Kiss on the forehead
A kiss on the forehead is a benign sign ascertaining love, adulation and romantic attraction. If we talk about romantic attraction vs physical attraction, both are not the same. When you feel physical attraction, you would want to kiss them everywhere, but when you are romantically attracted, you will bestow them with a kiss on the forehead more often.
5. Deep and long gazes
When you look into someone's eyes and feel you have entered a whole new world with many things you never experienced before, it is the strongest sign of romantic attraction.
Looking into his eyes would seem a never-ending journey, and you would never look for destiny, you would love it without expecting an end.
6. When hours feel like seconds
When you are at work, or when you are doing chores, seconds would feel like days, isn't it? On the contrary, when you are spending time with your beloved, you would get hours spent like seconds. One main difference between romantic and sexual attraction is, you would never be bound by time when romantically enticed.
These are some of the signs that indicate that you are harboring romantic feelings for a person. Having romantic feelings for a person is intoxicating and divine at the same time, it's wonderful. Embrace it and try to let the other person know that you have them, you never know they may reciprocate!
Share this article on
Want to have a happier, healthier marriage?
If you feel disconnected or frustrated about the state of your marriage but want to avoid separation and/or divorce, the marriage.com course meant for married couples is an excellent resource to help you overcome the most challenging aspects of being married.
More On This Topic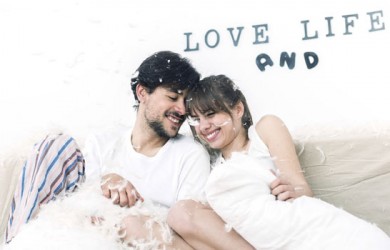 You May Also Like