How Much Do Looks Matter in a Relationship?
Do looks matter in a relationship? Of course, they do! Admitting looks matter in a relationship doesn't make you shallow. Well, as long as you understand that it takes more than a great physical appearance to keep a relationship intact.
Long-lasting relationships do not solely depend on beauty or physical attraction but shared interests, individual characteristics, and of course, the matters of the heart "LOVE."
Do looks matter in a relationship?
Do looks matter? Well, looks play an important role in a relationship. What first attracted you to your partner? You can hardly say it was their sense of humor or their kind nature since you didn't know them yet.
Chances are, it was a physical trait that first ignited the attraction in you. The more you got to know your partner, the more you fell in love with the little things and the beauty beneath the surface.
It is safe to say our definition of beauty isn't the same as it was 200 years ago. A study has shown that more exposure to certain faces changes how we see them over time. Our attractiveness towards such faces increases.
Have you heard the phrase "beauty is in the eye of the beholder"? A study shows that our environment and experiences shape our interpretation of beauty. What we deem beautiful can be influenced by social media and our peers.
This, of course, shows that the idea of beauty is subjective.
Does appearance matter in a relationship? Yes, it does, but this shows that looks go beyond having a pretty or handsome face. Most people interpret looks to include features beyond the physical such as,
A great fashion style

A great personality

Good hygiene

A sense of humor

Good values

Empathy
Are looks important to a partner?
To a certain extent, yes, looks are important to a partner. A level of attraction is needed to make a relationship work. Intimacy without attraction is nearly impossible.
Looks carry more weight with men, according to a study. Although the men that partook in the study still value other things such as personality and kind nature.
However, looks aren't the only important thing in a relationship. The friendship in a relationship plays a bigger role than looks. Most couples barely talk to each other past the normal pleasantries.
They don't talk about problems when they arise or share their feelings. Someone who only cares about looks might not notice when the other partner is going through a tough time. After all, physical appearance, not feelings, is important in their relationship.
However, the things needed in a relationship to make it work include;
1. How you deal with conflict
Do you automatically raise your voice when arguing with your partner? Or do you never give your partner the chance to speak and state his position on a matter? Little things like these can tear a relationship apart no matter how physically attractive the couples are.
How you handle conflict with your partner will determine how long your relationship will last, not look. You should feel comfortable talking to your partner about any issue.
Listening to your partner and understanding his point of view is also essential. Undermining your partner's opinions can create friction in the relationship.
Don't rely solely on looks to get you through any problems because it won't.
Also Try: 

What's Your Conflict Style in a Relationship? Quiz
2. Shared values
A relationship is more likely to fall apart if the couples don't share similar values. Every conflict is a walk in the park if you and your partner have the same values and face such conflict as a team.
It will be harder to communicate or agree on certain things if your values are different. Shared values define a relationship more than looks or physical traits.
Before entering a relationship, the couples must talk about religion, politics, and finances. Ask your partner if they have any environmental commitment or their stance on a family.
3. Emotional intelligence
Emotional intelligence is necessary for a healthy relationship. You should be able to communicate your feelings to your partner without being ridiculed or looked down upon.
Developing your emotional intelligence will make you more aware of the dynamics in your relationship. You will become sensitive to your partner's emotions and tell when your actions hurt your significant other.
Most people dream of a relationship with a deep level of intimacy, caring, and mutual respect. But to attain this, you need a high emotional intelligence. Pay attention to what hurts or negatively affects your partner.
Also, know what makes your partner happy and content. This will help you meet your partner's needs and lead to a happier relationship.
Also Try: 

Emotional Neglect in Marriage Quiz
4. Kindness
Is your partner kind to you, or are they cruel to you? Do they continuously undermine your actions? Even if your partner is the most beautiful person in the world, chances of you staying in the relationship when the person is cruel are pretty low.
Looks are not the only important factor in a relationship. A healthy relationship is one where the partner is supportive and loves their significant other.
Do relationships based solely on looks last?
Although looks matter in a relationship, you should ask yourself, can looks last forever? NO! There goes your answer to if a relationship based only on looks can last. But caring about your looks doesn't make you shallow or self-absorbed.
The importance of a great physical appearance shouldn't be dismissed. Taking care of your looks can contribute positively to other areas of your life. But this is more than being a size four or having large muscles.
Including a healthy diet and exercise in your daily life will bring happiness into your life and help you shine a little brighter. Which will, of course, positively affect and inspire those around you.
Also Try: 

Are You In A Healthy Relationship?
Being self-confident and knowing your worth will affect how people perceive and treat you, positively affecting your looks.
Other factors apart from looks are required for a happy and long-lasting relationship. A relationship can thrive if the couples have shared values, respect for each other, deep friendship, and emotional intelligence.
Is it essential to be physically attracted to your partner?
How important is physical attraction in a relationship? Pretty important! It will be difficult to be intimate with your partner without a degree of physical attraction.
However, the concept of beauty is vague and relies on different factors, such as the culture of that particular era or individuals.
Attraction can go beyond physical beauty to include characteristics and unique attributes, which includes
Having a kind heart

A sense of humor

A charitable nature
Even the term love, at first sight, is just a high level of physical attraction, according to a study. This implies that people often confuse love with attraction.
What matters more in a healthy relationship, looks, or personality?
If having a great physical appearance is all it is cracked up to be, why aren't most marriages perfect? Or why is the divorce rate going up? A study shows that those regarded as more attractive in high school were married for shorter durations or more likely to get a divorce.
What is the point of having a physically attractive partner with whom you can't speak or laugh? Or a partner with a bad attitude you can't get along with? Personality carries a higher weight in relationships than looks.
Other things that matter more than looks in a relationship are:
1. A partner that complements your lifestyle
Relationships based solely on looks don't last long. You're more likely to stay with a partner that listens, cares, loves, and complements your lifestyle. Looks fade, but what remains intact is your feelings towards your partner.
Your relationship will thrive if your partner is supportive and is always there to lend a helping hand, regardless of how beautiful the partner is.
Also Try: 

What Should I Do to Make Him Love Me Quiz
2. Mutual respect
Another important factor in a relationship is respect. Mutual respect holds the relationship together. When conflict arises in a relationship, mutual respect keeps things civil and the parties on their best behavior.
It will be easy to talk things out with your partner without the situation escalating.
3. A partner you get along with
Great communication is the foundation of any relationship.
Also, no matter how good-looking your partner is, you can't stay in the same room with them if you guys don't get along. It should be easy to talk about sensitive things with your partner without fighting.
Do you want to know how important looks to a woman, then watch this video?
Conclusion
Do looks matter in a relationship? Looks aren't everything in a relationship, but they do matter. A relationship based on physical appearance often has an expiration date.
Many factors play a role in the success of any relationship, including the couple's personalities, shared interests or values, and mutual love for each other.
Share this article on
Want to have a happier, healthier marriage?
If you feel disconnected or frustrated about the state of your marriage but want to avoid separation and/or divorce, the marriage.com course meant for married couples is an excellent resource to help you overcome the most challenging aspects of being married.
Learn More On This Topic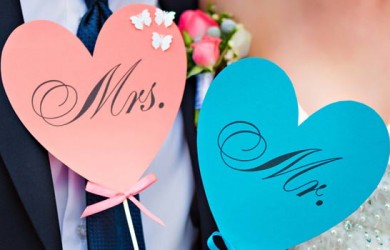 You May Also Like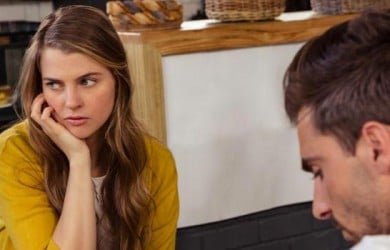 Popular Topics On Married Life