What Is Sapiosexuality? 11 Telltale Signs
Ever questioned, "What is sapiosexuality"? It might sound like some rare plant species, but fear not; it has nothing to do with botany. Being sapiosexual is all about attraction, but not in the conventional way. Forget about physical appearances; the intellect gets the heart racing for sapiosexuals.
In this article, we'll explore the intriguing world of sapiosexuality, its telltale signs, and what sets these brains-and-beauty admirers apart. So, if you've ever wondered if you might be one or just want to know more about this unique orientation, stay tuned!
What does it mean to be sapiosexual?
We know you want to have an answer to this "What does it mean to be sapiosexual"? Curious minds, behold!
To understand what does sapiosexuality means sexually, we must explore its depths. At its core, sapiosexual means being attracted to intelligence rather than external appearances. It's all about mental stimulation and cerebral connections.
So, what is sapiosexuality? To define sapiosexual, it's all about getting turned on by intellect, not just sexually but emotionally and intellectually. It's like finding a harmonious symphony between minds, a true sapiosexual sign! Let's explore the captivating characteristics of a sapiosexual.
11 telltale signs of sapiosexuality
Curious about whether you might be a sapiosexual? Let's uncover the 11 telltale signs of sapiosexuality! As sapiosexual means being attracted to intelligence over physical appearance, here are some signs to understand what is sapiosexuality:
1. Intellectual fascination
You find intelligence captivating, and engaging in deep, meaningful conversations that stimulate your mind excites you. The exchange of knowledge is like a mental aphrodisiac!
2. Brains over looks
While others may be swooning over physical attractiveness, you're more interested in someone's wit, wisdom, and ability to challenge your thoughts.
3. Emotional connection through intellect
You seek emotional intimacy through intellectual compatibility. For you, the strongest bonds are built on shared ideas and values.
4. Brains as a priority
Intelligence is a non-negotiable factor in your dating life as it is integral for the definition of sapiosexuality. You're attracted to individuals who can hold their own in a cerebral tête-à-tête.
5. Sensual sapiosexuality
It's not just about emotional and intellectual connections. Sapiosexuality can extend to sexual attraction, where a sharp mind can be the ultimate turn-on.
6. Love for books and knowledge
You're a bookworm and an avid learner with an insatiable hunger for knowledge. A library date sounds like the perfect romantic outing for you!
7. Wit and banter
You appreciate sharp and clever humor and are instantly drawn to people who can match your wit.
8. Valuing intelligence diversity
There's no one-size-fits-all for sapiosexuals. Some might prefer tech-savvy brains, while others are charmed by creative minds.
9. Embracing complexity
You're not afraid of complex discussions. In fact, you thrive on them, relishing the opportunity to explore multifaceted topics.
10. Respecting intelligence
You admire and respect intelligence in all its forms. It could be academic achievement, street smarts, or practical problem-solving skills.
11. Intelligence connection as foreplay
For you, the best foreplay is a meeting of minds where passion arises from intellectual exchanges.
To define sapiosexual, it goes beyond the surface and dwells in the realm of intellectual attraction. If you've nodded along with several of these sapiosexual signs, chances are you're proudly flying the sapiosexual flag!
How does sapiosexual differ from demisexual?
While both sapiosexual and demisexual fall under the vast and colorful umbrella of human sexuality, they have distinct differences. As we've explored before, sapiosexual means being attracted to intelligence, finding mental connections irresistible.
On the other hand, demisexual individuals experience sexual attraction only after forming a strong emotional bond with someone. While sapiosexuality centers on intellectual stimulation, demisexuality is all about emotional connection as a prerequisite for sexual desire.
How does being sapiosexual impact relationships
Being sapiosexual can have a profound impact on relationships. For a sapiosexual, intellectual connection forms the bedrock of any meaningful relationship. They prioritize engaging conversations, shared interests, and mental stimulation. Physical appearance takes a backseat to the allure of intellect.
Studies show that sapiosexuals seek partners who can challenge and inspire them intellectually. This can lead to deeper emotional intimacy as they connect on a cerebral level. So, if you're dating a sapiosexual, be prepared for enthralling discussions rather than just the physical realm!
9 ways to deal with being sapiosexual
Being sapiosexual can be a unique experience, and navigating relationships with this orientation requires some thoughtful consideration. Here are nine practical ways to deal with being sapiosexual:
1. Embrace your identity
First and foremost, embrace and accept your sapiosexual identity. Understand that it's a valid and genuine expression of your attraction.
2. Seek like-minded connections
Look for partners who share your intellectual passions and understand the significance of mental connections in relationships. Join intellectual groups, attend events, or explore online communities to find potential matches.
3. Communication is key
Be open and honest about your sapiosexuality with potential partners. Communicate your desires and the characteristics of a sapiosexual, ensuring both parties are on the same wavelength.
4. Prioritize compatibility
Focus on compatibility beyond physical traits. Seek emotional and intellectual compatibility in your relationships, valuing shared interests and stimulating conversations.
5. Explore different types
Recognize that there are various types of sapiosexuals, each with unique preferences. Identify what specific aspects of intelligence attract you most and explore potential partners accordingly.
6. Celebrate intellectual diversity
Embrace the diversity of intelligence and recognize that not everyone will fit your ideal sapiosexual sign. Appreciate various forms of intellect and be open to learning from different perspectives.
7. Don't neglect emotions
While intellectual connection is essential, emotional intimacy is equally crucial for a fulfilling relationship. Balance both aspects to build strong and lasting bonds.
8. Be patient
Finding the right sapiosexual partner might take time. Patience is key, as meaningful connections often develop over time and through shared experiences.
9. Respect differences
Not everyone will share your sapiosexual orientation, and that's okay. Respect others' preferences while ensuring they respect yours too.
With these strategies, you can navigate the world of relationships as a proud sapiosexual, forging connections that truly stimulate your heart and mind. Remember, finding someone who appreciates you when you are sapiosexual mean can lead to a love that's as profound as the deepest thoughts that reside within you.
Check out Travis Bradberry's insightful talk on "The Power of Emotional Intelligence." He explores the significance of emotional intelligence, its effects on relationships, and its role in personal growth.
Some commonly asked questions
Here's a quick FAQ section to address some common queries about sapiosexuality. We'll explore the intricacies of sapiosexuality and address common queries. So, let's dive into the FAQs and unravel the mysteries surrounding this captivating aspect of human attraction!
Is sapiosexual a real sexual orientation?
Yes, sapiosexuality is a legitimate sexual orientation. It refers to being attracted to intelligence over physical appearance. For sapiosexuals, intellectual stimulation and deep connections are crucial factors in forming romantic and sexual relationships. While it might not be as widely recognized as other orientations, it's a valid and meaningful way of experiencing attraction.
What are the characteristics of a sapiosexual person?
In a medically reviewed article by Carmelita Swiner, MD, sapiosexual individuals prioritize intellect and seek meaningful conversations and connections. They value knowledge, wit, and the ability to engage in deep discussions.
Physical appearance takes a backseat to mental compatibility. Various types of sapiosexuals exist, each with unique preferences, but they all share a profound appreciation for intelligence and mental stimulation.
How do you know if someone is sapiosexual?
You might recognize a sapiosexual person by observing their preference for intellectual conversations and their excitement when engaging in discussions on diverse topics. They may express a strong attraction to intelligence and prioritize mental compatibility over physical appearance in relationships.
How do you attract a sapiosexual person?
To attract a sapiosexual, showcase your intelligence and passion for learning. Engage in thought-provoking conversations and share your knowledge on subjects that interest you. Be authentic and open about your intellectual pursuits, as sapiosexuals value honesty and intellectual curiosity.
Is there something wrong with identifying as sapiosexual?
Absolutely not! Identifying as sapiosexual is a valid and authentic expression of one's attractions. Just like any other sexual orientation, sapiosexuality reflects the diversity of human experiences and preferences.
Embrace your identity as a sapiosexual and seek connections that stimulate your mind and heart. Being true to yourself is the key to meaningful and fulfilling relationships.
Key takeaways
In conclusion, sapiosexuality, the attraction to intelligence, is a legitimate and meaningful sexual orientation. Characteristics of a sapiosexual include valuing intellect, seeking deep connections, and prioritizing mental compatibility. Recognizing a sapiosexual involves observing their passion for intellectual engagement.
To attract a sapiosexual partner, showcase your own intelligence. In the diverse landscape of human love, sapiosexuality enriches relationships by kindling sparks of intellect and emotional intimacy. So, let your mind lead the way, and may you find profound connections that resonate with the essence of your sapiosexual sign!
Share this article on
Want to have a happier, healthier marriage?
If you feel disconnected or frustrated about the state of your marriage but want to avoid separation and/or divorce, the marriage.com course meant for married couples is an excellent resource to help you overcome the most challenging aspects of being married.
Learn More On This Topic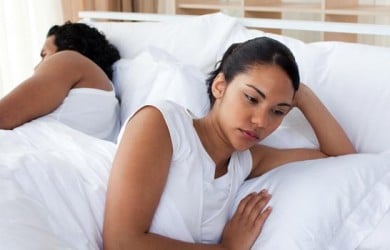 You May Also Like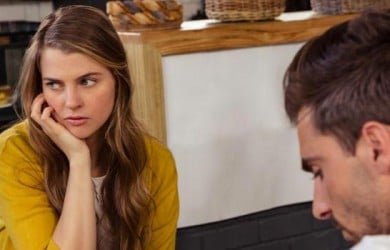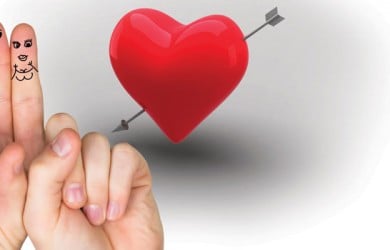 Popular Topics On Married Life