20 Sexual Habits That Can Hurt and Help Your Sex Life
Intimacy is an important part of a relationship. Naturally, you want to make sure you're creating healthy sexual habits that improve your experience together.
Not only is it fun to be intimate together, but research shows that active sex life, especially instances that result in orgasm, triggers the release of the oxytocin hormone.
Oxytocin promotes bonding, relieves stress, and elevates your mood – among many other positive benefits.
This article delves into 10 habits to boost your sexual performance and sheds light on 10 habits that can drag your sex life down.
How can I be healthy sexually?
Being sexually healthy starts outside of the bedroom.
Creating sexual habits means that you are working on yourself mentally, physically, and emotionally.
Start your journey to great sexual habits by educating yourself.
It isn't always easy to discuss sexual topics with your partner, especially if you are working through past abuse, erectile dysfunction, or other serious issues.
Our website features many informative articles about sexual issues and how to talk about them with your partner. There are also many self-help books available to help educate you about sexuality.
Being sexually healthy is within your grasp. Keep reading for 20 Dos and Don'ts on what contributes to an amazing sexual lifestyle.
Related Reading: 

Why Sexual Communication Is Important
10 habits to boost your sexual performance
If you want to improve your alone time with your partner but aren't sure where to begin, start with this list of 10 habits that will improve your sex life.
1. Sexual communication
Communication is the key to a great relationship, and conversing about your sex life is no exception.
The Journal of Marital and Family Therapy examined 142 couples and found that those who had positive communication skills about all things sexy resulted in increased orgasm frequency in women.
Sexual communication also led to increased sexual and relationship satisfaction for both partners.
2. Exercising regularly
One of the best sexual habits you can create is regular exercise.
Exercise is great for improving sex performances because it helps increase your stamina. Not only will this make it easier for you to perform, but it will also boost your mood and your confidence.
As you work out, your body releases mood-boosting endorphins, which make you feel good.
Getting fit and feeling stronger can also help improve your self-confidence. The more confident you feel in life, the wilder and freer you will feel while exploring your partner in the bedroom.
Exercise also reduces stress, which can contribute to a better sexual experience.
3. Giving yourself time
Time is the enemy of great sex.
If you go into a love session with your partner thinking, "We've only got XX minutes. Let's do this thing!" you are going to feel rushed. Feeling like there is a ticking timer going off while you're intimate can bring unnecessary stress into the experience.
One of the best tips for better sexual life is to give yourself enough time to enjoy your experience. Time will allow you to connect to your partner and live in the moment.
4. Using sex aids
Sex aids such as lubricants and toys shouldn't be taboo.
Research from Indiana University's Center for Sexual Health Promotion found that 69% of Americans find it easier to become aroused when using a lubricant. The same study goes on to say that half of the participants found it easier to orgasm when using lube.
Expanding your sexual toybox is a great way to explore your fantasies as a couple and enhance your sex life.
5. Choose the right foods
If you've ever found yourself Googling "food for better sex life" or "good food for sex life," then you are on the right track. The foods you put into your body can have a positive effect on your sex life.
A good rule of thumb is that whatever foods are good for your heart and circulatory system are going to be great for sexual health.
For a healthy heart, the American Heart Association recommends eating:
Whole grains

Lean protein

Nuts

Fruits and vegetables, and

Low-fat dairy products
There is also something to be said for foods that increase sex drive and health, such as:

Walnuts said to improve the quality of sperm

Avocados said to reduce erectile dysfunction

Tropical fruits, which can improve the smell of ejaculate

Foods high in testosterone/libido-boosting zinc such as oysters and poultry
Good food can help increase sexual stamina and improve your overall health.
6. Try new things
Don't be afraid to break out of your sexual routine and form new sexual habits.
Explore fantasies or make a sexy event out of looking at new positions for penetration and foreplay with your partner.
Trying new positions will add variety to your sex life and make things more interesting between the sheets.
7. Emotional intimacy outside the bedroom
Emotional intimacy is built when you spend quality time with your spouse.
Being vulnerable with your partner will boost emotional intimacy and increase love, trust, and empathy in your relationship.
Another way you can boost emotional intimacy outside of the bedroom is through nonsexual touching can have a big impact on your sex life.
Research published by The American Journal of Family Therapy shows that physical affection, such as caressing one another, giving massages, hugging, and holding hands, has been shown to increase partner satisfaction.
8. Doing Kegels
One of the things that increase sex drive and stamina is doing Kegel exercises.
By building strength in your Kegel muscles, you improve control over your pelvic floor muscles.
This helps build more intense orgasms, builds muscle tone in the vagina, and enables it to stretch during sex.
Squeezing the Kegel muscle during penetrative sex is also good for your spouse, as it adds an extra sensation to the experience.
Also watch: How to do your Kegels to improve your stamina and control.

9. Having a regular date night
The National Marriage Project published extensive research on the benefits of date night. Their findings reveal that couples who regularly go out together have higher levels of excitement, sexual satisfaction, and passion in their relationship.
10. Making self-love a priority
One of the surprising ways to increase libido and improve your sex life is through self-love.
Self-love is the act of appreciating your body and all it can do for you.
Taking time for yourself can help nurture self-love. You can do this by:

Taking a relaxing bath

Meditating

Exercising

Listening to inspiring podcasts

Journaling
Practice body-acceptance by acknowledging everything that your body has done for you instead of picking out perceived flaws.
As you learn to love and accept yourself, you will feel more confident and friskier in the bedroom.
Related Reading: 

How Often Do Married Couples Have Sex?
10 habits that can hurt your sex life
Are you wondering why you have a poor sex life? Here are 10 habits that are fighting against your good sexual health.
1. Lack of interest
One of the worst sexual habits to form is looking bored in the bedroom.
It's normal for the mind to wander when you are stressed out or exhausted, but a lack of interest or enthusiasm during lovemaking can put a damper on the experience.
Your partner will be able to tell if you aren't invested in your session, and it may make them feel self-conscious or hurt their feelings.
2. Excessive stress
Stress is the enemy of a great sex life.
The Journal of Sexual Medicine found that chronic stress can have a negative effect on reproduction and sexual arousal.
The study goes on to reveal that while anxious women were able to become psychologically aroused, they also experienced more distractions that pulled them away from arousal. The high-stress group of women also reported decreased genital sexual arousal overall.
3. Overeating
Overeating and choosing foods that are loaded with sugars and refined carbs can make you feel sluggish and won't do much if you're looking to increase sexual endurance.
If you want to build healthy sexual habits, stick to foods that make you feel energized and good about your body.
4. No foreplay
Foreplay is all about taking your time and finding something that excites your partner. Foreplay brings passion and intimacy into sex.
For some women, foreplay is the key to achieving orgasm during a sexual experience.
When the foreplay is lacking, it can make your partner feel like you're in a rush or you're only looking out for your own pleasure.
If you're looking to build sexual stamina, make foreplay a regular part of your lovemaking.
5. Poor communication
The Journal of Couples Family Psychology reports that couples may not communicate about sexual conflict the way they would with other important topics such as finances or raising children.
Talking about your desires, boundaries, and feeling comfortable enough to tell your partner to stop or change what they are doing will contribute to a healthy sexual relationship.
6. Drinking too much
Much like overeating, overdrinking can leave you feeling less than aroused.
Drinking too much may cause:

Drowsiness

Upset stomach

Vomiting

Headaches

Distorted thinking/vision/hearing

Slurred speech
These aren't exactly qualities that will get you and your partner in the mood.
Drinking may also leave you feeling frisky but unable to perform. Studies show that the misuse of alcohol can cause premature ejaculation, erectile dysfunction, and low libido.
7. Not respecting boundaries
Boundaries are a healthy part of amazing sex life.
Being open-minded is a great quality to have in the bedroom, especially when exploring fantasies, but if your partner has boundaries, do not cross them.
You would never want to do anything that makes your partner feel bad, including trying to guilt them into an act they are uncomfortable with.
Sex is the most satisfying when two partners consent, trust one another and respect personal boundaries.
8. Poor diet choices
Food is an amazing benefit to being human. We have an amazing variety of healthy foods from all over the world to choose from – so why do the ones that are bad for us always seem the most appealing?
Foods that decrease libido include:
Fried foods

Cheese

Excessive alcohol

Corn flakes

Fatty red meats
If you want to have a healthy sex life, stick to fresh foods like fruits, vegetables, and lean meats. Stay away from fatty and processed foods that will leave you feeling exhausted.
9. Not getting creative
One of the more fun sexual habits of married couples is keeping things creative.
Explore fantasies together

Tell erotic stories to each other
Feeling bored in the bedroom is the last thing you want, but when sexual creativity is lacking, your long-lasting sex tips will go right out the window.
Getting inventive with your spouse is a great way to bond and improve sexuality overall.
10. Being glued to your phone
A SureCall survey about cell phone habits reveals that 10% of phone users check their phones during sex. Of these users, 43% admitted to doing it up to 10 times per year.
Checking your phone while getting frisky with your partner is the wrong time to be curious about your texts.
Don't let your cell phone distract you from getting or staying intimate with your partner. Put your phones on silent and toss them in the nightstand until your romp is over.
Also Try: 

How Much Do You like Sex Toys Quiz
Conclusion
Education is an important part of creating a great sex life.
The more you know about your body and your boundaries, the more you will enhance sex power in the bedroom.
Sexual health and physical health go together. You need a great diet and exercise routine to maintain stamina in the bedroom.
Banish bad habits like smoking, overdrinking, and overeating. These can drain your sexual stamina and make intimacy feel uncomfortable.
Look into foods that kill your sex drive and avoid them like the plague. Instead, stick to foods that help sexually, such as beets, protein, and potassium-rich foods.
Emotional intimacy and regular date nights will contribute to a stronger sexual chemistry with your partner and improves relationship satisfaction.
Make self-love a priority. The confidence you get from taking time for yourself will make you feel confident and sexy.
Sexual health isn't a one-size-fits-all term. Have fun exploring your sexual preferences with your partner, build healthy sexual habits, and decide what works for you as a couple.
Share this article on
Want to have a happier, healthier marriage?
If you feel disconnected or frustrated about the state of your marriage but want to avoid separation and/or divorce, the marriage.com course meant for married couples is an excellent resource to help you overcome the most challenging aspects of being married.
More On This Topic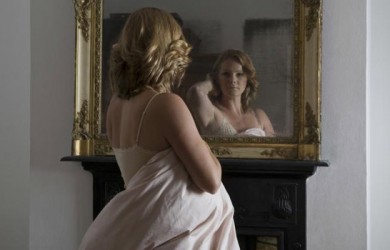 You May Also Like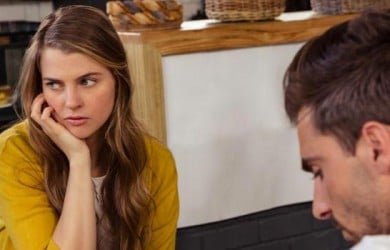 Popular Topics On Married Life