The Importance of Discussing Sexual Boundaries With Your Spouse
Boundaries are a major part of every healthy romantic relationship, and they shouldn't only matter when you're dating. Married couples can fall into the trap of thinking they automatically know what the other person is and isn't comfortable with, especially in the bedroom.
Your spouse is the person you've committed to spending the rest of your life with, and they will be more intimate with you than anyone else. This means that you must continually speak up on what you are okay with under the covers, even if you've been having sex for years now. So if you are wondering how to communicate sexually in marriage to set boundaries or how to explore your sexual boundaries with your partner, then read on to find out.
The role of sexual boundaries in marriage
When it comes to dating, we know that boundaries are meant to protect us, but what about when you're married? Many people fall under the assumption that the closer you get to someone, the less your boundaries matter. They presume boundaries are a safety mechanism, and they don't have to worry about them when they're with someone as close as a spouse. Always remember:
Boundaries matter and they should always serve an important role in your relationship.

It's okay to set sex boundaries for your spouse as it will make the experience more enjoyable for the two of you with no oops-i-didn't-want-that situations happening often.

Openly discussing your preferences and limits with your partner will bring you closer, make you happier and allow you to be more present during intimate moments.
Sexuality is fluid, and people's comfort levels change over time. You may currently do things in the bedroom that you don't enjoy simply because you want to make your partner happy. While there's nothing wrong with some experimentation, being uncomfortable and forcing yourself to partake in any sexual activity you aren't 100-percent on-board with is not a requirement, ever.
How to talk about your sexual boundaries with your spouse
So what are the keys to talking about sexual desire and boundaries with your partner? Well, a healthy marriage is all about communication. This means having conversations about serious topics openly and without judgment. You should let your partner know that you want to talk to them and find a quiet space with no distractions to do so. Do not wait until you're about to have sex to talk about boundaries. Talking about sex with your partner should be the most natural thing for the two of you.
Instead, pick a time that you are both available and free to discuss your feelings. You can also use this period to propose new ideas. Rather than springing something onto your partner in the heat of the moment, discuss new things you'd like to try together.
You can print your condoms and try different textures. You may want to try a new position or introduce some different sex toys. Whatever you want to do (or don't ever want to do), make sure that your partner knows this before anyone is taking their clothes off.
How to explore your sexual boundaries with your partner
Ask yourself what you like and dislike in the bedroom. What were some of your best sexual encounters, and what have been the worse? It's okay if they're with the same person. You may absolutely love being with your spouse, but there could be situations in the past that you felt uncomfortable during but didn't speak up about.
Be direct and clear about what you want and what you will and will not do. If you're worried about hurting your partner's feelings, you can try to lead with a positive. For example, "I love when you do this, but I don't enjoy it when you do that."
Your spouse should respect your boundaries. The first word out of their mouth after you tell them your sex rules shouldn't be, "Why?" If so, then you have a deeper problem that needs to be addressed. A healthy marriage and sex life are built on respect, which leads to security, trust, and intimacy.
Share this article on
Want to have a happier, healthier marriage?
If you feel disconnected or frustrated about the state of your marriage but want to avoid separation and/or divorce, the marriage.com course meant for married couples is an excellent resource to help you overcome the most challenging aspects of being married.
More On This Topic
You May Also Like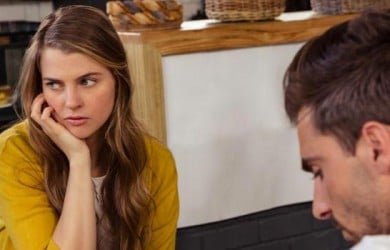 Popular Topics On Married Life