Know the Signs of an Abusive Relationship
October is National Domestic Violence Awareness month, meant to draw attention to the signs of abusive relationships, and break the cycle of partner violence across the United States.
Domestic Violence and abuse come in different forms, including physical and emotional abuse. Statistics on physical abuse in relationships show that it's devastatingly common in couples, domestic partnerships, and within families.
Domestic violence attorneys at Morgan Tidalgo Sukhodrev & Azzolino LLP claim emotional abuse often escalates to physical violence, as an aggressor becomes more and more abusive over time.
There are a few tendencies and signs of an abusive relationship that suggest violence is present in a relationship, or that violence could emerge over time in a marriage.
Learn the signs of an abusive relationship to prevent yourself from landing in a bad situation and to help keep your loved ones safe from danger.
What is the difference between domestic abuse and domestic violence?
Domestic violence is the physical act of causing bodily harm to a partner or relative.
Many people overlook the signs of an abusive relationship and other types of domestic abuse when they think and talk about domestic violence, and logically assume the abuse is physical.
Domestic abuse is considered any attempt to control and dominate another person within an intimate relationship or marriage.
The goal of domestic abusers is to ensure that you are kept within their control, either emotionally or physically. Abusers tend to use fear, shame, guilt, intimidation, and mental manipulation to wear down their partner and eventually prevent them from fighting back.
Men, women, and children can all be victims of domestic abuse.
Victims of domestic violence and abuse often feel isolated, depressed, insecure, and anxious. They may feel a complete loss of self-worth, making it harder for the person to recognize their circumstances and leave the situation.
Are you dating an abuser?
Many abusers share similar character traits that may suggest abuse in the future. Signs that you are in an abusive relationship include:
Monitoring your behavior and isolating you from other people
Constant questions like "where are you going?", "who are you going with?", "when will you be back?" are used to exercise control over your life and agency.
An abuser may also go through your phone, demand to read your texts and emails, and ask for your social media passwords.
There is a thin line to walk between being open with your partner and falling victim to them. Know when to say no.
Being possessive or unreasonably jealous
An abuser will want to ensure you stick by their side.
This may mean clinging to you, sabotaging time you spend alone with friends by constantly texting you and starting fights, or demanding you answer the phone the moment they call.
An abuser may make you feel guilty about wanting to see your friends or family, because it would mean time spent away from them.
Narcissistic tendencies
Narcissists often start fights with their partners, and will always ensure their partner is the reason the fight was started.
Many abusers will gaslight their partners into feeling that a fight is their fault, even if they've done nothing wrong.
This practice can often make the victim feel responsible for troubles in the relationship, and encourage them to do whatever it takes to avoid upsetting the abuser.
Acts of violence
Abusers may test their control over a partner for years before becoming violent.
Studies show that violence in relationships typically starts after a milestone like an engagement, wedding, or birth of a child. Pay attention to signs of violence before it becomes physical.
Take notice if your partner throws things, damages your property, is rough with a pet or child, or starts fights with strangers. These acts often elevate to physical violence with a partner over time.
Abusers look to instill fear in their partners.
Fear is a strong method of keeping a victim under control, as it will keep a partner from speaking out against the abuser due to fear of retaliation.
If you feel scared of your partner when they grow angry, or fear that they will become angry, then, these are the signs of an abusive relationship.
What are the other warning signs of an abusive relationship?
Other warning signs of an emotionally abusive relationship include:
Refusing to communicate

Putting you down or constantly criticising you

Extreme change in mood

Withdrawing affection

Controlling your money or finances

Threatening to commit suicide if you leave
Domestic violence statistics
Statistics from the National Coalition Against Domestic Violence show that nearly 20 people are physically abused in the United States per minute. The frequency with which people are victimized by intimate partner violence highlights why it is important to stir conversation about how to prevent abuse and notice the signs of an abusive relationship.
1 in 3 women and 1 in 4 men have experienced physical violence like pushing, slapping,and shoving from a partner.
1 in 7 women and 1 in 25 men have been bruised.
1 in 10 women have been sexually assaulted by an intimate partner.
1 in 4 women and 1 in 7 men have been victims of severe physical violence like beating, strangulation and burning in their lifetime.
Intimate partner violence accounts for 15% of all lethal crime in the United States. Intimate partner violence refers to domestic abuse, rape, stalking, and homicide.
On average, domestic violence hotlines across the United States receive more than 20,000 phone calls per day.
Women aged 18 to 24 are the most likely to be abused by a partner, and only 34% of people who are injured by domestic violence receive necessary medical care.
What to do if you are in an abusive relationship?
If you believe you or a loved one is in an abusive situation, please don't ignore it.
Notice the signs of an abusive relationship and do what you can to protect yourself or your loved one. This will likely mean leaving the home and leaving the abusive partner.
If planning to leave, don't tell your abuser. It may seem like an ultimatum to encourage them to change their behavior, but in most situations it will only lead to more abuse. Only tell trusted friends and family who will ensure your safety.
It's also important to create a safety plan for yourself – find a way to put aside money, clothing, important documents, and a new place to live. Create a plan with friends or family in case you need to leave in a rush, so you will have a safe place to go.
If you are a survivor of domestic violence, experts recommend joining a support group in order to receive therapy with trained counselors. This can also help connect you with resources in your area to help you get back on your feet.
Once a survivor has escaped a domestic violence situation, it's critical that they don't return to their partner. On average, a woman will leave an abusive partner seven times before leaving permanently.
Due to the manipulation and control involved in intimate partner violence, victims can feel isolated to the point that they are leaving their entire world behind. The relationship has also made them so insecure they believe they can't make it on their own.
There are resources and support to help survivors stay away from unhealthy relationships and move onto happier lives.
If you or a loved one have noticed the signs of an abusive relationship, call 1-800-799-7233 to speak to someone at the 24-hour National Domestic Violence Hotline.
Share this article on
Want to have a happier, healthier marriage?
If you feel disconnected or frustrated about the state of your marriage but want to avoid separation and/or divorce, the marriage.com course meant for married couples is an excellent resource to help you overcome the most challenging aspects of being married.
Learn More On This Topic
You May Also Like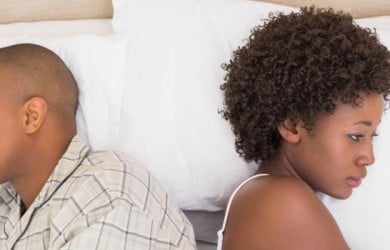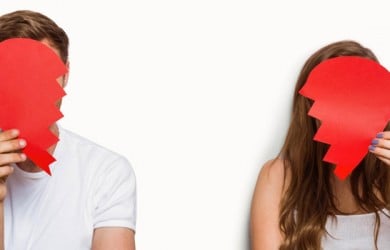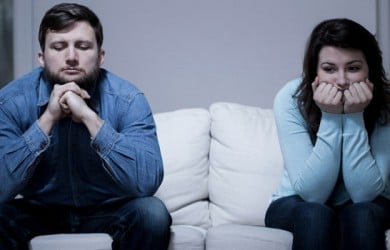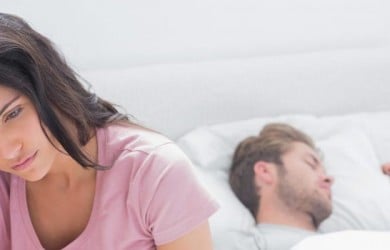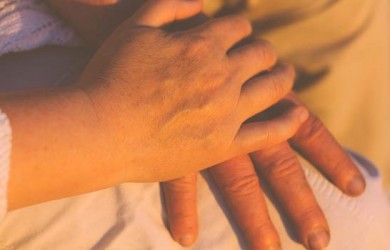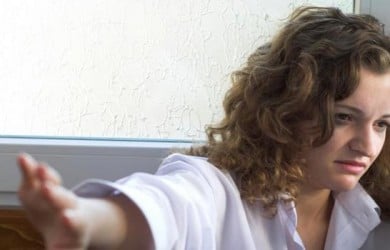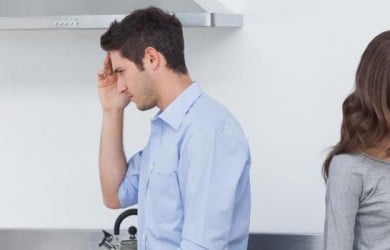 Popular Topics On Marriage Help