All About Interdependence vs. Codependency in Relationships
Human beings are designed in a way that we desire human connection; we cannot live in solitude, we need others to, if not anything else, then just be there for us.
It is a basic, carnal desire. However, there are people that exploit this need.
We see people in our day-to-day lives who either are completely dependent or their partners, or they demand complete independence from their partners. Whichever the case, it is not healthy for either party.
How to recognize if you are in a codependent relationship?
If your partner's only accomplishment is that they are your partner; if they have not achieved anything in their life; if they only take advantage of your success and refuse to do anything on their own; then they are codependent.
On the other hand, if your partner refuses to acknowledge your success and pulls you down to the ground (metaphorically) and does not let you rise above, do something else with your life, if all that they want is for you to programme yourself as per their need and requirement, then it is time to re-evaluate your relationship.
Whatever the case may be, the relationship will start to get toxic.
People desire connections
Like mentioned before, human beings desire relationships and connections; they cannot survive without it. Why? Because living, at times, can get exhausting, people can get tired of their routine, or something at work, relations, life in general.
Whenever this point comes in our life it is our partner who cheers us up, they help us, guide us, and just be there for us.
They do whatever is required for us to stand back on our feet. However, what were to happen if your partner is so much dependent on you that they cannot survive on their own or can get you the support, comfort, or help required?
Not entirely their fault
If one is to dive deep enough, they would find that most codependent people are programmed to be this way from childhood, they chop and cut and learn to de good enough for their parents, friends, society.
Just so they will be accepted by their loved ones.
This desire is rooted so deeply in them and only gets cemented with age and time. So, naturally, when such people get into relationships, their own self-worth is diminished, and all they want is to be told what to do, how to live as their decision-making skills were never polished and given a chance to grow.
The above-mentioned scenarios are codependency in a relationship, which is not healthy.
What can be a healthier way to be in a relationship?
Many people refuse to be in any relationship and that is because they do not want to lose themselves, they want to remain independent.
Is this possible? Can people be in relationships while maintaining their interdependence?
Be interdependent
In the midst of two extremes: Co-dependent and Independent, there is a middle ground in which people's relationship can thrive, i.e. Interdependent.
Interdependent people are those who are confident enough to be in a relationship all the while keeping their own ground.
It is when people have learned the right balance and are able to give in just enough so they are there to support their partner at the time of their need and be strong and independent enough so they are not considered to be a selfish person who cannot play well with others.
Interdependent is that grey area where an almost perfect balance can be achieved.
Characteristics of a codependent relationship
Dishonest

Diminished identities

Denial

A compulsive requirement to be near or with one's partner at all times

Unpredictable
Characteristics of an interdependent relation
Honest

Separate identities

Giving each other room to breathe

Consistent and predictable
You owe yourself to be happy
No one is perfect nor do we all come from perfect backgrounds, while being in a relationship it is our duty to help our partners grow and guide them whenever they are in need, however, everything said and done, you owe yourself to be happy and be in a peaceful state of mind.
You cannot do any good to anyone by being in a toxic relationship. If you find yourself in a similar situation, think back, evaluate, and analyze have you done all that you could? If your answer is yes, then, perhaps, the time has come to bow out. You owe yourself that much.
Share this article on
Want to have a happier, healthier marriage?
If you feel disconnected or frustrated about the state of your marriage but want to avoid separation and/or divorce, the marriage.com course meant for married couples is an excellent resource to help you overcome the most challenging aspects of being married.
Learn More On This Topic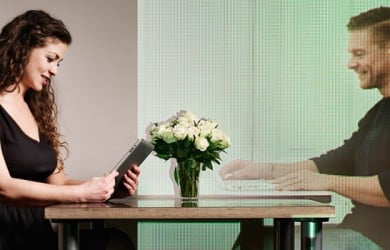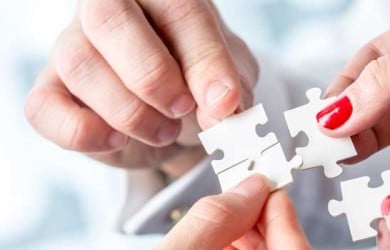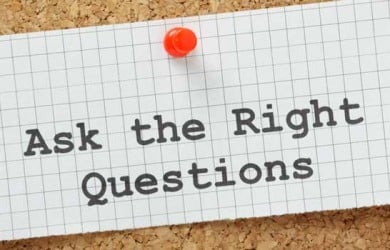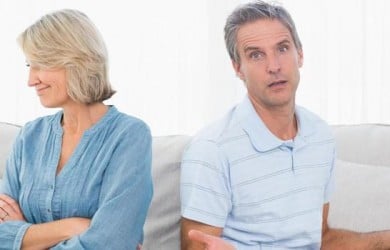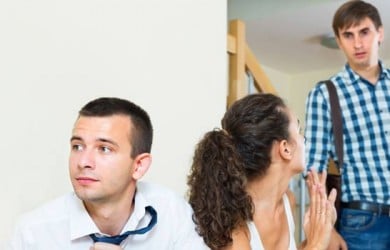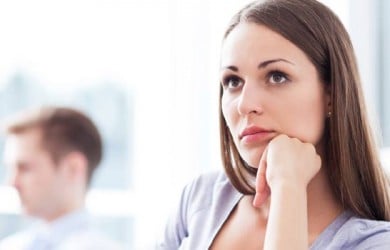 You May Also Like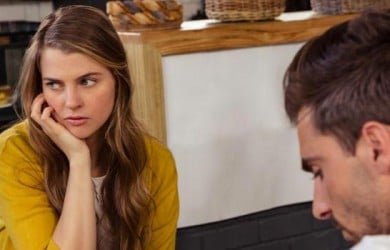 Popular Topics On Married Life