Why Do People Stay in Emotionally Abusive Relationships
Emotionally abusive relationships may or may not appear as such from the outside. Emotional abuse is sometimes so subtle that no one, not the victim, not the abuser, and not the environment, recognizes that it is happening. Yet, even in such cases, it has detrimental effects on everyone involved and needs to be addressed in a healthy manner so that the partners can both grow and thrive.
All the reasons why it is hard to leave
Emotional abuse usually starts from the very beginning of the relationship, although it tends to gradually become more severe over time. In some instances, it is a prelude to physical or sexual abuse.
Nonetheless, an emotional abuser almost always presents him or herself as a magical and mesmerizing person at the onset of the relationship. They are gentle, charming, caring, understanding, and affectionate.
The abuser reveals their less flattering side much later
The story then usually develops rather sour. It is almost always so, that the abuser reveals their less flattering side in a matter of days or weeks, right after the victim is hooked. Not that there weren't any signs of it, but they get camouflaged in the period of initial courting and getting to know each other.
Once the victim is in love, the abuse can begin to revolve.
The victim, on the other hand, remembers these days of the abuser's kindness and calmness. Once exposed to the abuse, to the demeaning and psychological cruelty, the victim searches for the reason for that change in themselves.
And the abuser doesn't leave them short of "mistakes" to consider as the reason for such abrupt change.
Related Reading: Signs for Recognizing Emotional Abuse
The days of abuse are always followed by a period of calm
Yearning the days of being adored by the abuser is only one aspect that makes leaving an emotional abuser difficult. The other is fairly similar. The days of abuse are always followed by a period of calm, or even more so, by a honeymoon period in which the abuser resembles the person the victim fell in love with.
And this is an addictive state of mind that evokes endless hope that this will now go on. Although it never does.
Furthermore, the victim of emotional abuse is gradually robbed of their self-esteem. They feel unworthy of love and respect, they feel stupid and incompetent, they feel dull and uninteresting. It is impossible to start all over again, as they feel that they cannot be loved by anyone. And, often, they feel as if they would be incapable of loving anyone else ever again.
Related Reading: Effects of Spousal Emotional Abuse in a Marriage
It is difficult for the victim to leave
The cycle of control in an abusive relationship is such that it makes it almost impossible for the victim to leave. There is no physical abuse involved to be entirely sure that the partner is an abuser. Excuses can be made up easily.
And with diminishing self-confidence, the victim begins to believe that what the abuser is saying is the only reality there is. When, in the matter of fact, it is always a heavily skewed image of the victim and the relationship, one that makes it impossible for the victim to simply leave the abuser.
Related Reading: Strategies to Deal With Emotional Abuse in a Relationship
Are we prone to seek such relationships?
The truth is, we are not. But, the truth is also that we have learned to be in emotionally abusive relationships early in our childhood and we are prone to seek them.
Even when it makes us feel horrible and it hinders our development, since we learned to associate affection with emotional abuse, we will unconsciously search for partners who will be emotionally abusive.
So, the question arises, why do people stay in abusive relationships?
What usually happens is that we witnessed a similar pattern of behavior in our primary families. Or our parents were emotionally abusive towards us.
As children, we figured out that love in an emotionally abusive relationship comes with insults and demeaning, and if we wait for it and take the hits, we will get the wonderful honeymoon period in which we will be convinced that our parents loved us.
Another answer to why do people stay in emotionally abusive relationships is that the abused partner starts justifying all the horrible things their abusive partner is doing. The abused becomes the emotional hostage in a relationship.
However, staying in an emotionally abusive relationship leaves the emotionally abused partner as a helpless, low on confidence and confused individual stuck in a toxic relationship.
We were not born prone to emotionally abusive relationships, but once we got into the cycle, it can last a lifetime – if we don't do something about breaking the vicious cycle of an emotionally abusive relationship.
Related Reading: Ways to Stop Emotional Abuse in Marriage
How to break the cycle of an emotionally abusive relationship?
The easy answer is – leave the emotionally abusive relationship. And this is, at the same time, this is the hardest thing to do. But, how do you leave an emotionally abusive relationship? It is important that you decide to walk out from a place of power, don't leave from a place of fear.
You need to put it across to your partner explicitly that you can not engage in any conversation that attacks your dignity. You need to stop doing things to keep the peace in the relationship.
You can not save a relationship if a partner's concerns or demands do not align with your integrity. Your personal well-being should be your highest priority and an emotionally abusive partner who diminishes you should be completely off the table in your scheme of things.
Sometimes, the abuser could change, with some professional help, if they show real intention to do so. So, leaving an emotionally abusive relationship may not necessarily be the only thing you could try. Or, it doesn't necessarily need to be the only thing you will try.
Related Reading: How to Heal from Emotional Abuse
Set the limits yourself and regain control over yourself
It's important to regain control over yourself, over how you see yourself and how you think of yourself.
Ask yourself, "Am I in an emotionally abusive relationship?"Set the limits yourself. Determine which line you won't cross for your partner. Be honest and accepting towards yourself, and then be direct with your partner about your insights and decisions. And, finally, surround yourself with people and experiences that respect and honor who you are.
Share this article on
Want to have a happier, healthier marriage?
If you feel disconnected or frustrated about the state of your marriage but want to avoid separation and/or divorce, the marriage.com course meant for married couples is an excellent resource to help you overcome the most challenging aspects of being married.
More On This Topic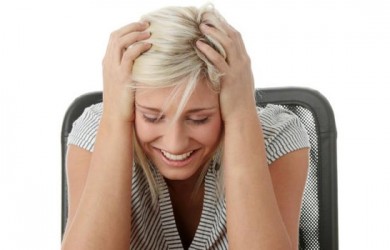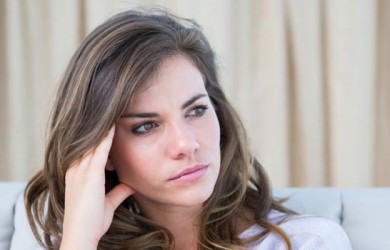 You May Also Like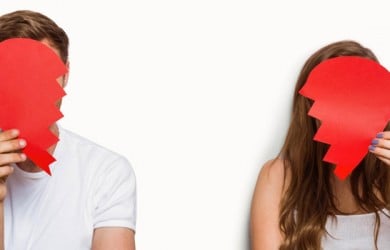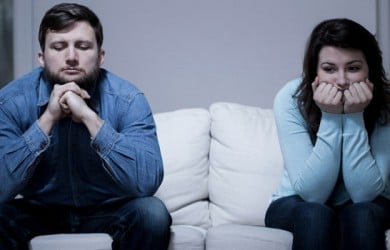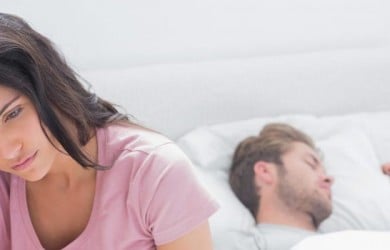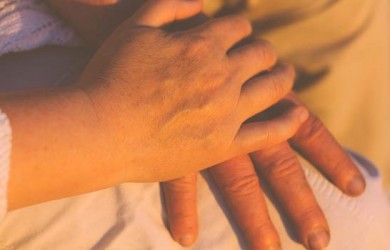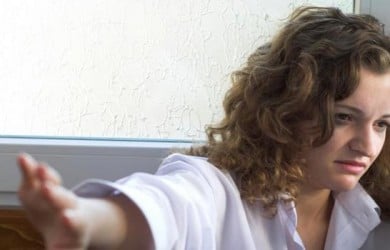 Popular Topics On Marriage Help