How Can a Codependent Relationship Be Saved?
We all know that the key to happy relationships is to look for a compromise when things get tough.
But what happens when one partner finds they are compromising a bit too much? They consistently find themselves putting their own self-care, friendships, even identity on a back burner, honoring their partner more than themselves. Psychologists have a name for this type of relationship: Codependent relationship.
What is a codependent relationship?
Dr. Shawn Burn , an expert who has written on codependency, and describes these relationships as such: "In a codependent relationship, one person is doing the bulk of the caring and often loses themselves in the process."
In a healthy relationship, both partners feel a sense of equality when it comes to caring for each other, and they both preserve their sense of identity.
What does a codependent relationship look like?
In codependent relationships, the codependent partner defines themselves by the relationship and will do whatever it takes to stay in it, even if it is toxic.
They take over all the "chores" of the relationship in an attempt to become important to their partner. They think by doing all the caring, their partner will become dependent on them and never want to leave them.
Are you in a codependent relationship? If you suspect you are in a codependent relationship, ask yourself the following questions:
Do you have low self-esteem?

Do you have trouble setting boundaries and enforcing them?

Are you a people pleaser, always the first to volunteer for things, always saying Yes?

Do you have difficulty identifying your feelings?

Do you value the approval of your partner more than your own self-approval?

Do you have communication issues?

Is your mood, happiness and even sadness dictated by your partner's mood?

Do you devote an extraordinary amount of time during the day to thinking about your partner?

Do you constantly ask your partner if they love you?

Do you seek constant reassurance from your partner that they will never leave you?

Do you put your partner on a pedestal, idealizing them?

Do you make excuses for your partner, like when they forget to do something you've asked them to do?

Do you become anxious if your partner doesn't answer your text or email right away?
Codependency and the romantic relationship
If you are in a codependent romantic relationship, it is important to identify your role.
One of you will be the giver, the one doing all the caring—and one, the taker—the one soaking up all that care.
If you want to rebalance the relationship to make it healthy and equitable, it may be important to work with a couples therapist in order to change your embedded behaviors.
Under their guidance, you will learn to rebalance your roles, making the relationship more give and take from both partners.
So, how to stop being codependent in your relationship?
First of all, recognize that being codependent doesn't mean you are a bad person.
You are just living an attachment style you learned as a child. You probably learned an unhealthy view of love, that love means taking complete care of the other person, or they will walk away.
In order to stop being codependent in your relationship, try the following tips:
Pursue counseling

Take some "me" time, helping to reinforce your sense of self

Learn communication techniques

that help you voice your own feelings and wishes

Practice complete honesty with your partner

Work on your outside relationships; your friendships and family bonds

Make your own decisions

without consulting your partner or seeking their approval for the decision at hand; stop asking them. Even for something as simple as "what should I wear to your office party tonight?" You can decide for yourself!

Be assertive. Know what you want, and stick to that

Learn to make yourself happy. Do not look towards your partner for your own happiness; create this yourself

Recognize that it is unrealistic to expect your partner to be your everything. They cannot be your mother, your father, your child, your best friend or your pastor. This is why it is important to have outside friendships and deepen your ties to your own family and community.
As you recover from being codependent, it is important to take care of yourself.
Love yourself with the kind of love you expect from a partner. Be kind to yourself, give yourself props for jobs well done.
Know that if your partner decides to leave the relationship, you will be just fine.
The world will not stop spinning and you will continue to work on your own personal growth.
This is a key part of the codependency recovery process.
Is it possible for two codependents to have a healthy relationship?
At first, it may seem like this is a great relationship.
After all, the giver enjoys taking care of their partner, and the taker loves that someone else is putting them on a pedestal.
But over time, the giver will grow to resent the fact that they are doing all the heavy lifting, emotionally speaking.
And the taker may view his partner as weak and malleable.
This is not the most healthy situation to find oneself in, although we can find examples of codependent relationships that have gone on for years all around us. But remember: just because these are long term relationships, it doesn't mean they are healthy.
Do codependent relationships last? Can two codependents have a healthy relationship?
Codependent relationships can last, but it is likely that both people involved are harboring some inner anger at the disparity of the roles that each person inhabits in the relationship.
Share this article on
Want to have a happier, healthier marriage?
If you feel disconnected or frustrated about the state of your marriage but want to avoid separation and/or divorce, the marriage.com course meant for married couples is an excellent resource to help you overcome the most challenging aspects of being married.
Learn More On This Topic
You May Also Like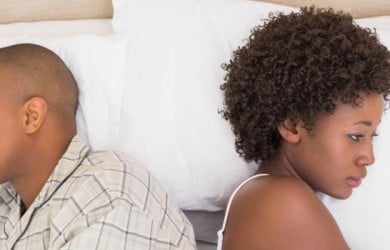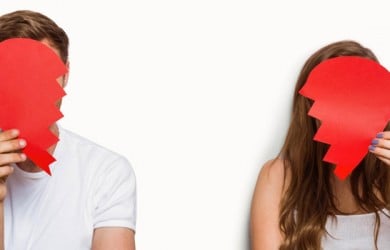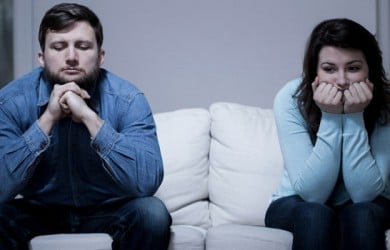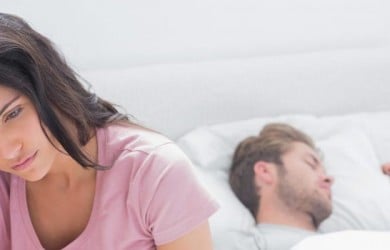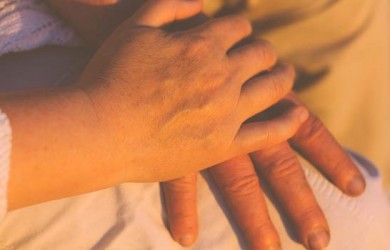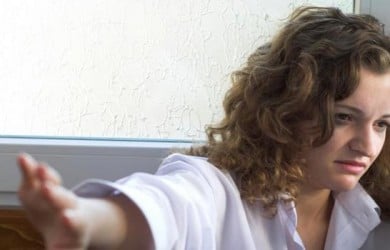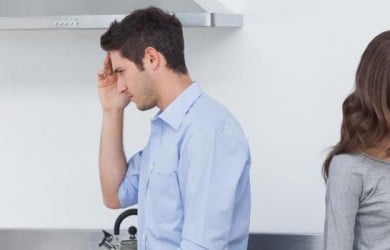 Popular Topics On Marriage Help