220 Pet Names for Lovers: Nicknames for Boyfriend & Girlfriend
Nicknames are adorable, aren't they? Couple Nicknames are undoubtedly the best way to show your love for your significant other in an endearing way. Nicknames show your partner that they matter and they are finally turning into that special someone for you.
Now we have established this, the question arises how do you come up with quirky cute nicknames for your boyfriend and girlfriend?
Fret not, we have got you covered.
We compiled a list of pet names for lovers to assist you in exploring the perfect pet name for your boyfriend/girlfriend and coin the most admirable term of endearment.
Related Reading: 

Ways to Express Your Love for That Special Someone
220 charming pet names for lovers
What do you call your partner? Everybody calls your partner by their name, do you too?
How do you ensure they figure out it's you calling out for them with love?
The simple answer can be found in couple nicknames.
Pet names for lovers are indeed the solution to distinguishing yourself from the rest. Having a couple nickname is associated with uniqueness and instantly reminds you of your special connection with your partner.
So what are you waiting for? Get started with the nicknaming process asap.
Find an adorable nickname for your partner from this enormous list consisting of 200 pet names for lovers.
Romantic pet names for lovers
Romance in any relationship can enhance its satisfaction levels in a relationship. It is essential for the physical and mental health of a person.
Bring on the romance and sway your partner off their feet with romantic nicknames for him and her.
Romantic names to call your boyfriend
Sweetie

Sugarplum

Honey Pot

Sweetheart

Baby Boy

Baby Love

Cupcake

Honey Bun

Mr. Romantic

Muffin
Romantic names to call your girlfriend
Babe

Princess

Beautiful

Buttercup

Dreamgirl

Cutiepie

Precious

Sunshine

Lovebug

Love
Related Reading: 

Romantic Love Messages for Your Partner
Affectionate nicknames for lovers
Studies have proven that the expression of affection can play a major role in how couples perceive the satisfaction in their relationship.
Showcase your emotional and sensitive side with affectionate nicknames for him and her that are sure to win your partner's heart.
Related Reading: 

Love Paragraphs for Him to Cherish
Affectionate nicknames for boyfriend
Prince Charming

Handsome

Stud

Knight in Shining Armour

Bugs

Lover Boy

Beau

Honeybun

Casanova

Good looking
Affectionate nicknames for girlfriend
Rosebud

Amore

Bella

Heartstopper

D-vine

Poppyseed

Jewel

Snowflake

Little heart

Chica
Related Reading

:

 

Romantic Love Messages for Wife
Funny pet names for lovers
Research shows that the compatibility of humor styles and relationship satisfaction are interconnected. A couple who can laugh together can find ways to survive all difficult moments together.
Tickle your partner's funny bone and put them in a jovial mood with funny nicknames for him and her.
Funny nicknames for boyfriend
Cookie Kiss

Mister Man

Papi

My Knight

Sailor

Macho Mack

Schmoopy

Foxy

Cowboy

Buddy
Funny nicknames for girlfriend
Bubba

Lovey-dovey

Sugar snap pea

Nutter Butter

Honey butter biscuit

Honey bunches

Shug

Cutie Patootie

Snookums

Toots
Related Reading: 

Best Love Memes for Her

Playful love names
Demonstrate your deepest desires and fantasies revolving around your lover with playful nicknames for him and her.
Playful nicknames for boyfriend
Hulk

Tater Tot

Honey Badger

Popsicle

Tarzan

Hubba Bubba

Wonderboy

Captain Hottie Pants

Papito

Tiger
Playful nicknames for girlfriend
Queen

Peach

Doll

Angel

Sugar

Star Shine

Angelwing

My fair lady

Sun Beams

Frostie
Related Reading: 

Best Love Memes for Him
Cute pet names for lovers
Exhibit your attachment and affection for your partner and win their hearts with cute nicknames for him and her.
Cute pet names for boyfriend
Mi Amor

Binky

Stallion

Muscleman

Major

Pickle

Robinhood

Romeo

Superstar

Viking
Cute pet names for girlfriend
Num Nums

Snappy

Miss Kitty

Little Mama

Smarty Pants

Duckling

Nibbles

Beanie

Tea Cup

Skippy
Also Try: 

Are You And Your Boyfriend A Cute Couple Quiz

Sweet pet names for lovers
Season your love with a dash of sweetness and get the affection rolling with sweet nicknames for him and her.
Sweet nicknames for boyfriend
Captain

Old man

Dreamboat

Hunk

Studmuffin

Baker's dozen

Mr. Charm

Squishy

Partner in crime

Sheriff
Sweet nicknames for girlfriend
My one and only

Apple of my eye

Darling

Beloved

Cuddly-wuddly

Baby cakes

Berry boo

Cutie patootie

Baby doll

Cherry blossom
Related Reading: 

Sweet Things to Do for Your Girlfriend
Creative pet names for lovers
Want to come up with the most exquisite and out-of-the-box nicknames? Discover this list of creative nicknames for him and her to stand out from the usual.
Creative nicknames to call your boyfriend
Gummy bear

Cuddle cake

King kisses

Chipmunk

Chewbacca

Cookie Monster

Sir-Loves-A-Lot

Fly-guy

Hunk-A-Lunk

Spicy boy
Creative nicknames to call your girlfriend
Fruit loops

Tootsie roll

Candy

Dumpling

Peachy pie

Cinnamon girl

Sugar lips

Honey bee

Marshmallow

Pudding pop
Related Reading: 

Love Paragraphs for Her to Cherish
Popular culture pet names for lovers
Nicknames make it to everyone's hearts, even the celebrities. They also indulge in cute and mushy pet names for lovers.
Below mentioned are the most popular celebrity nicknames for him and her.
Popular culture nicknames for boyfriend
Braveheart

Care bear

Pooh bear

McDreamy

Prince

Little muppet

Papa bear

Merlin

Superman and Lois

Degrassi
Popular culture nicknames for girlfriend
Mama bear

Captain love

Big boy

Ms. Marvelous

Bae

Pumpkin

Nugget

Penguin

Snuggles

My love boat
Related Reading: 

Romantic Love Messages for Wife
Unique pet names for lovers
Some nicknames go down in history as legendary and extra-ordinary. Here is a list of the most historic couple nicknames for him and her of all time.
Unique nicknames for boyfriend
Acushla

Frisco

Old thing

Bawcock

Mopsy

Cinnamon

Dionysus

Dear Majesty

Mr. Perfect

Boogie bear
Unique nicknames for girlfriend
Queenie

Ms. Luscious Lips

Lovey

Goofo

Bogey

Dove

Wicky Poo

Poppet

Mopsy

Honey pop
Related Reading: 

Fun and Romantic Games for Couples
Quirky pet names for lovers
If you are looking for something quirky and different to call your partner, this is the list for you. We have assembled together some nicknames that are witty and quirky.
Quirky nicknames for your boyfriend
Firecracker

Oppa

Mickey Mouse

Angel eyes

Mr. Muscle

Peter Pan

Mr. Dimples

Mr. Brown Eyes

Mr. Jealous

Funny Man
Quirky nicknames for your girlfriend
Thumbelina

Noona

Minnie Mouse

Belle

Diva

Pixie

Ms. DImple

Ms. Brown Eyes

Tigress

Ms. Jealous
Watch this video to learn why love needs laughter to survive:
Couple nicknames
Seal your special bond of love with cute couple nicknames for one another. Couples counseling can showcase that the words that a couple uses to communicate with each other, can make an impact on their dynamic.
These couple pet names are iconic and perfect for those deeply in love.
Adam and Eve

Batman and Robin

Antony and Cleopatra

Bert and Ernie

Ben and Jerry

Bow and Arrow

Chip and Dale

Holly and Ivy

Doughnut and Danish

Gruesome Twosome

Magic Gemini

Maple and Golden

Milk and Cookies

Superman and Lois Lane

Peas and Carrots

Peanut Butter and Jelly

Salt and Pepper

Ironman and Pepper

Shake and bake

Dynamic duo
Related Reading: 

170+ Sweet Love Letters to Her From the Heart
In a nutshell
Pet names for boyfriend and girlfriend are rather fun and affectionate ways to bond with your better half. You can pick from the common ones or the specific ones that are mentioned here.
Let them know that you have an undeniable bond that you share with no one else.
Hope this fun list of cute nicknames for your partner helps you develop a secret love code for each other and express love for one another in unique ways. It can establish an intimate code language between you and your love, where just a word can let them know that you value and cherish them.
Share this article on
Want to have a happier, healthier marriage?
If you feel disconnected or frustrated about the state of your marriage but want to avoid separation and/or divorce, the marriage.com course meant for married couples is an excellent resource to help you overcome the most challenging aspects of being married.
You May Also Like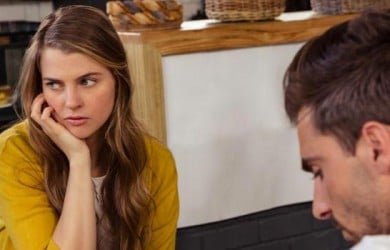 Popular Topics On Married Life