Romantic Friendship vs. Friendship Love: Meaning & Differences
Have you ever heard of the term romantic friendship? If you have, then you might have questioned the term itself since linking the word romantic to friendship doesn't really make sense, right?
This term has existed for a long time now, but it is still being questioned if it's really possible to be connected to another person romantically but not sexually. What do you think? To better understand how romantic friendships work, let's take a look deeper.
What is a romantic friendship?
By definition, a romantic friendship is an emotional bond between two people so intense that their friendship is deemed romantic. Physical affection, love, and respect are present, but where the sexual tension is absent.
It's like being in a relationship without the sexual aspect involved. This term was popularized in the 18th and 19th centuries when same-sex romantic friendships blossomed but were still considered taboo by some.
There has been some debate over the real meaning of romantic friendships at that time because of the conservative nature of people and beliefs. For some, it is said that romantic friendships were masking same-sex relationships.
Traits of a romantic relationship
Now that you know what is a romantic friendship, let's look at the traits. Romantic friendship has all the traits of friendship love but also includes:
Deep love and connection

Exchanging of love and vows

Passionate acts such as hugging, cuddling, holding hands, and spooning

Being able to vocally say how much you love them

Other

physical intimacy

without sexual acts
This may look like same-sex relationships or romantic love for some, and in fact, most people before believed that this may have started the transition of love. Some still believe that it's possible to be in a romantic friendship without being sexually involved, and many have testified that it's possible.
How about today? Do you believe that there's still a way to be in a romantic friendship without judgment, or is it still possible to explain to your wife or husband that you have a romantic friend without them raising an eyebrow?
The most important question is; do you believe that a romantic friendship between a man and a woman is possible?
What is friendship love?
Friendship love refers to a kind of love that's shared between friends. It doesn't necessarily have to be romantic. In fact, it doesn't have to be anything specific at all!
The love between friends or friendship love has the following traits-
Loyal friendship

Trust and respect

Wanting the best for your friend

Treating them as family

Enjoying lots of things together

Non-judgy and honest opinions
Romantic friendship vs. friendship love
We are all aware of how friendship can become really close and bonded by deep love. Still, romantic friendship is definitely different from friendship love.
If you have a friend that you're really closed with, same-sex or not, then you might have a deep friendship love, but if you have a "friend" with whom you are already exchanging vows of deep love and that feeling of being complete when you're with them – then you might have a romantic friendship.
Romantic friendship vs. friendship love isn't so hard to differentiate. You'll see why when you see the traits of romantic love and friendship love.
Romantic friendship– is it really still possible?
Let's face it. Today, if you are to have a relationship close to what is being described as a romantic friendship with the same sex – people would already assume that you are gay but who cares about what people think today?
If you are in a romantic relationship and you have a romance in friendship with the same sex, then it might be something that you have to explain to your wife or husband.
Being in a relationship requires honesty and transparency, so if you were to get into a relationship, it's better to let this person know that you have a romantic friendship with someone and that your partner doesn't have to feel threatened or jealous.
Romantic friendship is indeed possible. It's possible to feel drawn to a person, same-sex or not, and be totally comfortable with being sweet and showing how much you love them without malice or any sexual tension.
Come to think of it, if we are able to love our siblings, cousins, or other family members this way — then why not our friends?
Acts of cuddling, holding hands, and being honest and vocal about how much they mean to you may be one of the purest ways to love and value someone.
Related Read

: 

Relationship Feels Like Friendship
The romantic friendship between the opposite sex – is it acceptable?
Now, we must consider having a romantic friendship between a man and a woman and if it's really possible. Have you ever been jealous of your partner's friend of the opposite sex? It's perfectly understandable to sometimes be jealous of your partner's friend. What more if they have a romantic friendship?
Most couples would agree that seeing your partner being too sweet with a friend of the opposite sex, including cuddling and exchanging sweet words, is rather unacceptable.
Friendship and closeness between a man and a woman are natural and are also considered great friendships tested in time but if you have a spouse or if you are in a committed relationship, you need to make sure that you know how to respect your partner's emotions.
What more if the friendship that you have is a romantic friendship?
If you are in this type of situation, the best approach is to meet halfway. Not all people will understand how romantic friendships work, especially for the opposite sex.
If your spouse or partner doesn't approve of it, you can try to talk to them and explain how it works, but don't expect them to agree with it.
It takes time to process and accept such actions of love, even if it doesn't involve sexual actions. In time, you can meet halfway, and once your partner sees how it works, then they will be comfortable with it.
Can a friendship become romantic?
There's something about friendship that can make it feel like a romantic relationship in and of itself. Maybe it's the close connection that two people share, or maybe it's just how often we rely on each other for support.
Regardless of how exactly we feel about our friendships, we can often see how they could evolve into something more. But is this a good thing? Or should we steer clear of our romantic feelings for friends? Here are some things to consider when wondering whether your friendship should become something more.
Is your friend interested in you romantically?

Does your friend express romantic feelings for you?

Are you considering developing romantic feelings for your friend?

Do you have any conflicting feelings toward your friend's romantic interest in you?
Related Read

: 

Key Tips on Moving From Friendship to a Romantic Relationship
Is it worth risking a friendship for the possibility of LOVE? Check out this video for some important things to consider before taking that big step:
Takeaway
Modern love, by now, has been more open and more accepting when it comes to the different ways people love, and romantic friendship is no different.
Relationship counseling is often a great way to explore whether romantic feelings exist between two people and whether those feelings should be nurtured and developed further into something more meaningful.
Sometimes, it may just be hard to adjust and change the way one thinks about love and friendship, but over time, as we get familiar with how it works, it becomes more welcoming to us.
Share this article on
Want to have a happier, healthier marriage?
If you feel disconnected or frustrated about the state of your marriage but want to avoid separation and/or divorce, the marriage.com course meant for married couples is an excellent resource to help you overcome the most challenging aspects of being married.
You May Also Like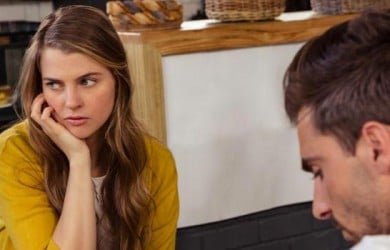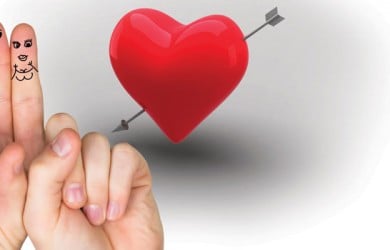 Popular Topics On Married Life